Well, it's official. I am obsessed with designing and making hats! I swear, I must have been a milliner in a previous life. I seriously love it, so much! I have a hike coming up tomorrow morning, 01/12/13, and I was about to make myself a "Trapper" hat from some colorful fleece fabric, covered with Peace Signs. When, I had a vision of me wearing a fuzzy, white hat with a big pink bow. Of course, I thought of Hello Kitty. Mine will be a Polar Bear, instead! I decided to make a fuzzy hat from some beautiful white fake type fur, I just happen to have. I have many colors and prints in fleece and picked a bright, dark pink to go with it.
First, I made my pattern. I decided not to add the usual front flap to this hat. I stead, I would add ears! I just improvised the ears this time. After it was finished, I actually made myself an "Ears" pattern to go with the rest. I added a few different type ears to it, including cat and mouse ears! haha But, I digress!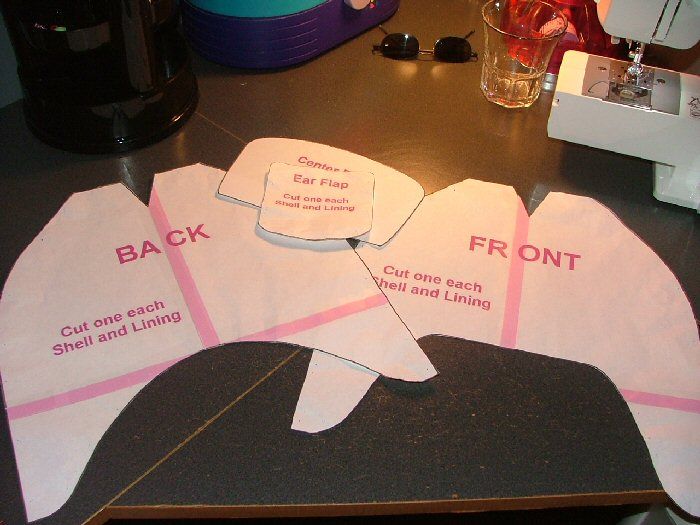 I got all my pieces cut out and pinned together, to get ready to start sewing. I made the ears. They will look much better next time, using my new patterns.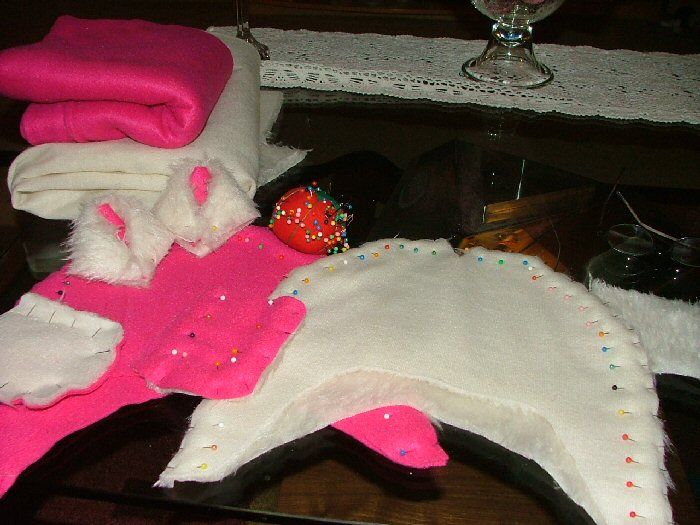 I sew the shell together, including the ears. I also sew the lining together.
I make my ear flaps. I cut 6 lengths of fabric, 4 from the fur and 2 from the pink. These will be the braids. I add these all and sew the lining and shell together. I make a contrasting flower and add it too.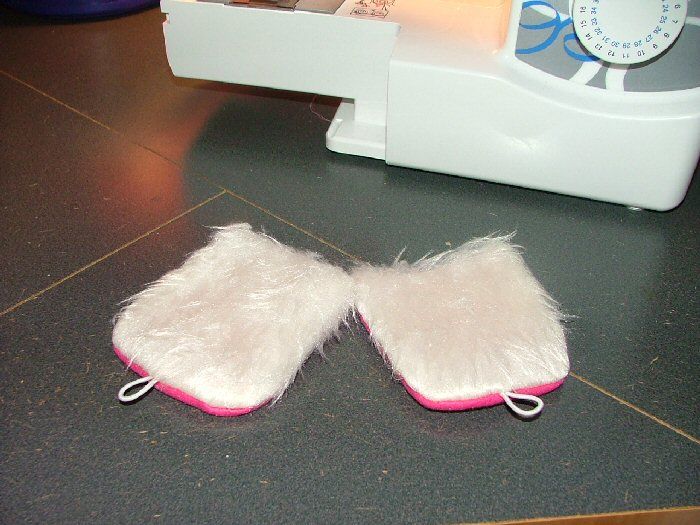 My finished "Eh Nanuq!" hat!
A closer view. I love it.
I'll definitely be wearing this tomorrow!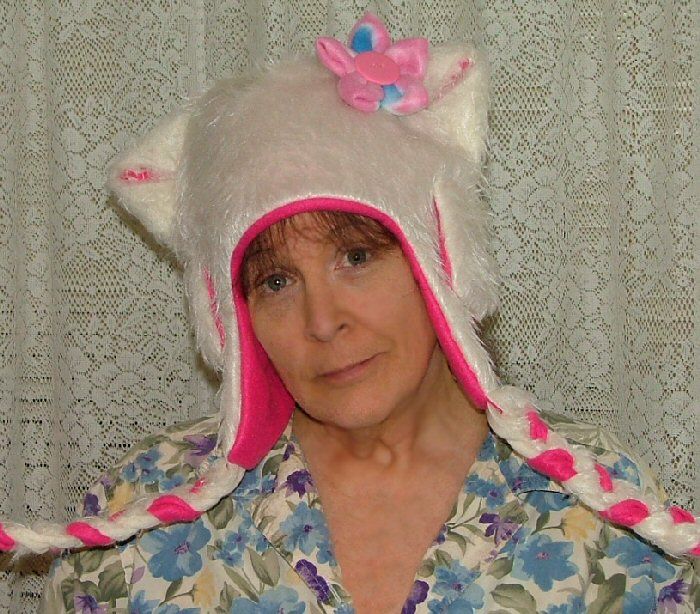 I do believe that most of my family and friends will be receiving hats for next Christmas! Some will get quilts! On to the next hat! Somebody stop me! Muhahaha
Originally posted on January 11, 2013, by Stef.