Almost everyone likes Chili. We sure do. We like ours a bit spicier and I like it a bit healthier. So, I use Turkey Breast Tenderloins. I love the way it shreds when it gets tender. It's a definite 12 on my Yum-Meter! It's not exactly Chili, but we call it that anyway!
I start by gathering all my ingredients. Al

l ingredients and amounts can be found in the Macro chart below.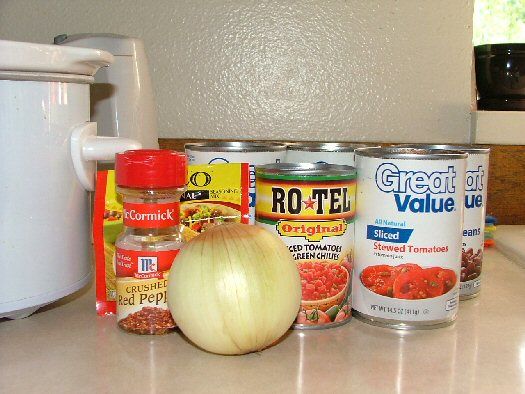 I brown my Turkey Breast Tenderloins in a small amount of Pam Cooking Spray. I also season it with some Salt Free Chipotle seasoning. I like to cut my zucchini in half lengthwise and then slice it into little moons. I saute' them in a small spray of PA

M,

to add a little browned roasted flavor to them.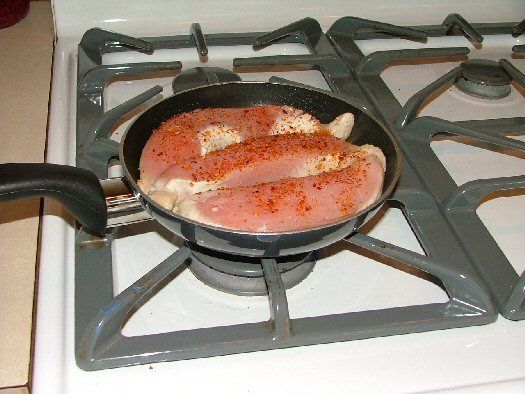 While the breast browns, I chop my onions, open all my cans, drain the beans and corn, then add them all to my Crock Pot. I add my Crushed Red Pepper and Taco Seasoning.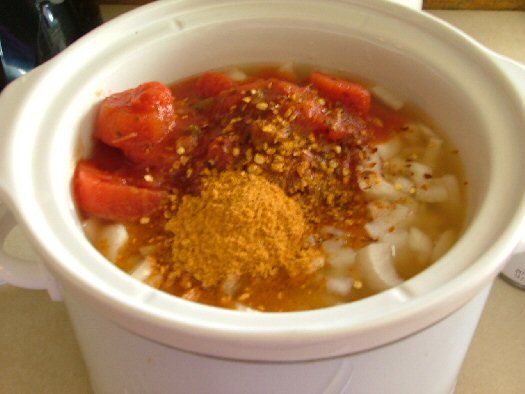 I stir to combine it and go check my Turkey.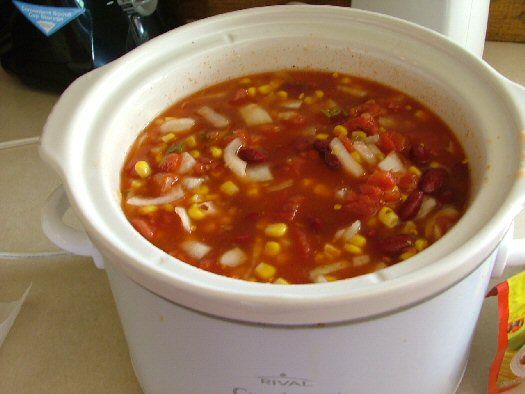 It's ready and smells so good already! I could eat one now. But, I will wait for dinner.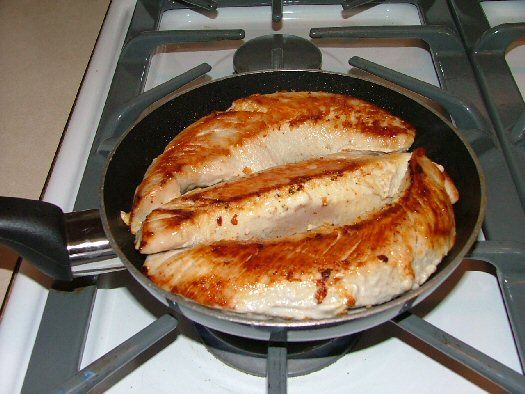 The Turkey Breasts are added to my Crock Pot. The lid goes on and I set it to low. I'll be several hours before Rick is home and ready to eat. While it cooks, I think 'll clean and rearrange my Pantry! I'm feeling productive today.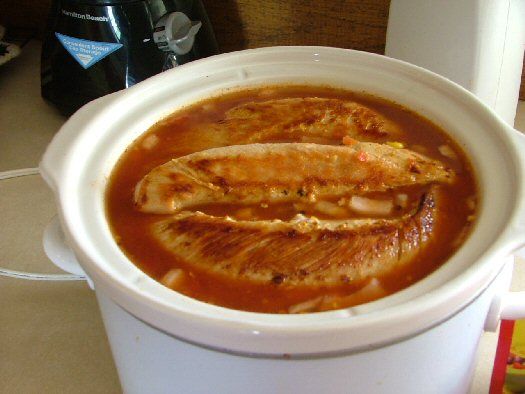 The ingredients and the Macros for the entire pot full and per serving. The entire Crock Pot full is 3 Quarts (12 Cups). One Serving is 1.5 Cups.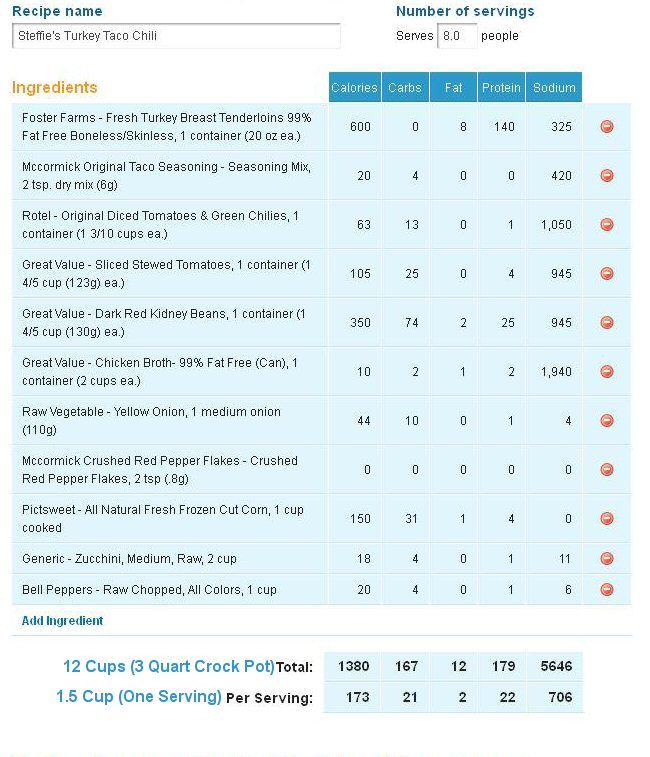 When it's about time to serve, just shred the turkey breasts with a fork. You can remove it to do this and return it to the Crock Pot. Finished and DELICIOUS! Any garnish, such as cheese, will add to your macros. Keep that in mind if you're counting calories. All that's left is to eat and enjoy.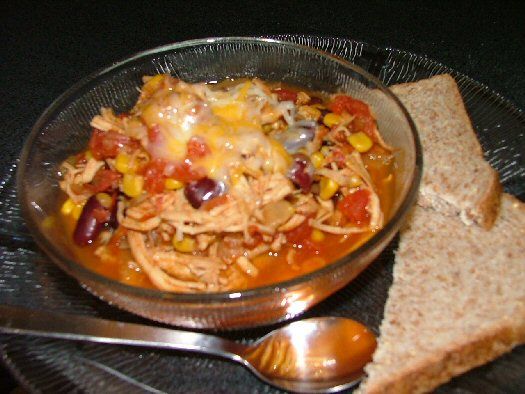 I had mine with a slice of Ezekiel 4:9 Bread and 1/8 cup of shredded cheese on top. It was so darn good and really hit the spot! It was so easy to make and forget for most of the day.
Originally posted on September 18, 2012, by Stef