On November 27, 1942, in Seattle, Jimi Hendrix (born Johnny Allen Hendrix) arrived on this planet. His name was changed by his parents in 1946, to James Marshall Hendrix (Jimi).
History says that he taught himself to play on a one stringed ukelele he found in the trash! I guess it's good he upgraded to guitar, later on. Even though he spent only 4 years on the music scene, he remains one of the most beloved and influential musicians in our recent history. He spent some time playing with Little Richard and the Isley Brothers, among others. I still remember him playing the Star Spangled Banner, at Woodstock, when I was 12. No, I wasn't there! I wish! He has been a huge influence on many artists, past and present. Despite his influence on other major musicians, he did not receive a single Grammy Award in his lifetime—not even a nomination. After his death, he and the Jimi Hendrix Experience received a total of seven Grammy awards, including one for Lifetime Achievement.
He died in London, September 18, 1970. He was just 27 years old. The James Marshall (Jimi) Hendrix Foundation and his grave site and memorial are located in Renton, Washington, at

Greenwood Memorial Park,

a few minutes drive from my home. On November 27, 2012, which would have been Jimi's 70th Birthday, Rick and I went there to say Happy Birthday. Following are a few photos of his Memorial.
The walkway up to his memorial. Marble, granite and brass are everywhere. This edifice was built to protect Jimi Hendrix' final resting place. He rests here in Greenwood Memorial Park along with his father, grandmother and step-mother. The memorial is a beautifully crafted one, with lyrics to some of his songs etched into marble benches, or plaques with his image and quotes on the walls.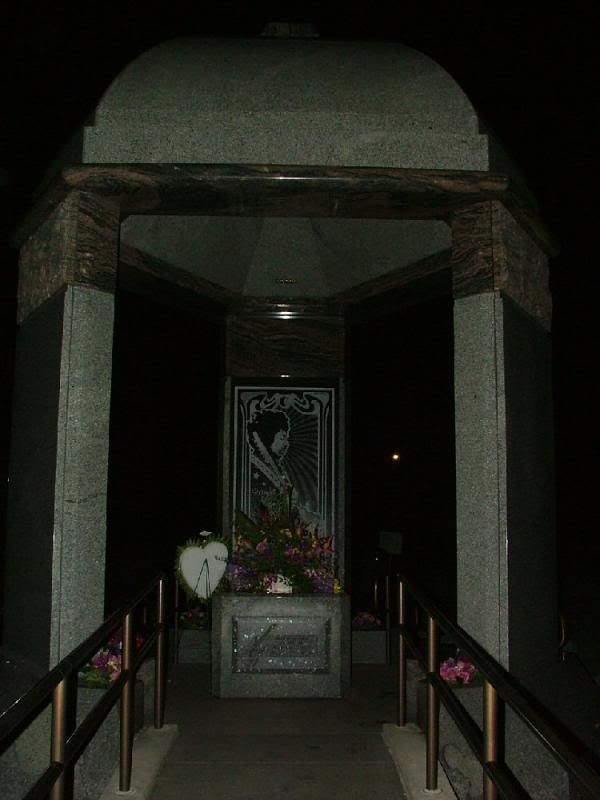 A die-hard Hendrix fan shows me his memorial tattoo.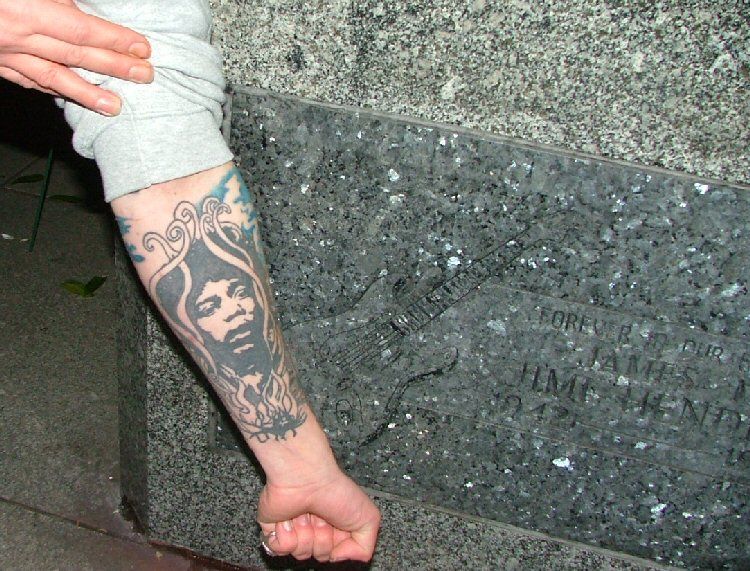 As if I couldn't figure out who rests here. =)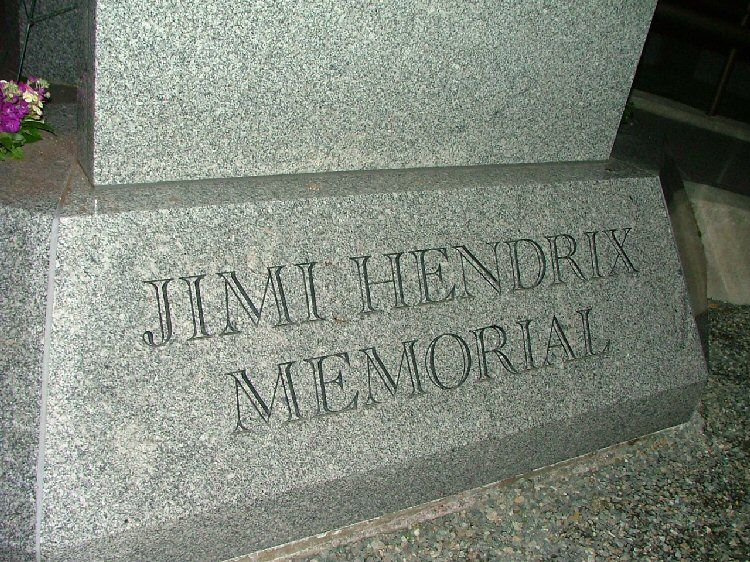 Fans keep fresh flowers here, almost all year. But more show up on historic dates, like today.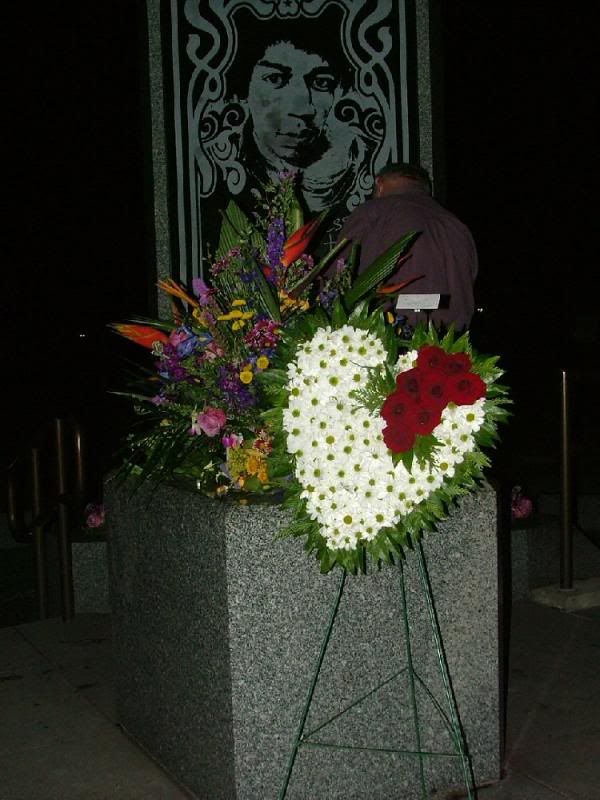 One of the etchings with his likeness.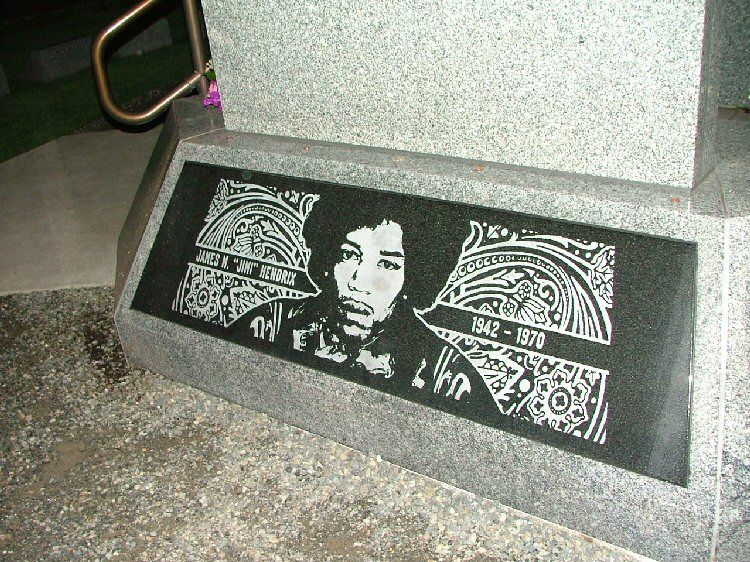 If you look close, you see many lip-prints. People have kissed these marble walls many times. You can see some with lipstick.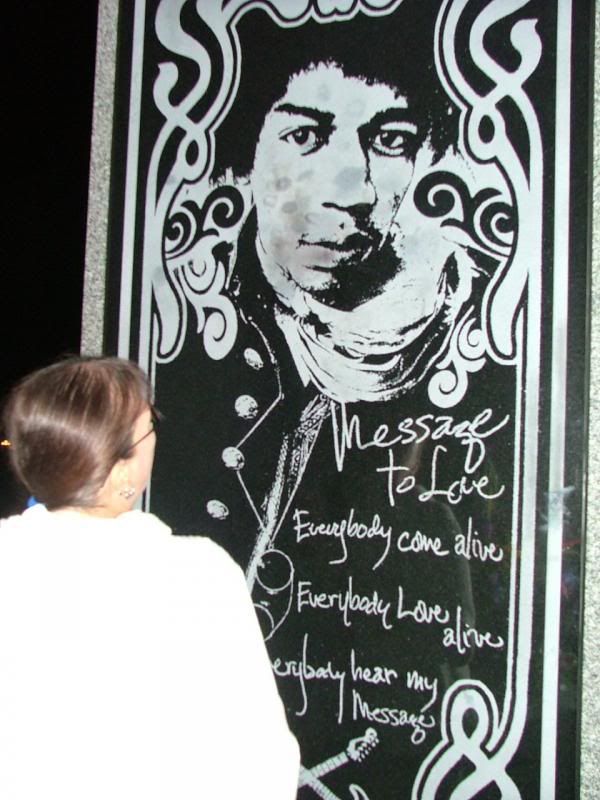 Rick and Stef and more kisses!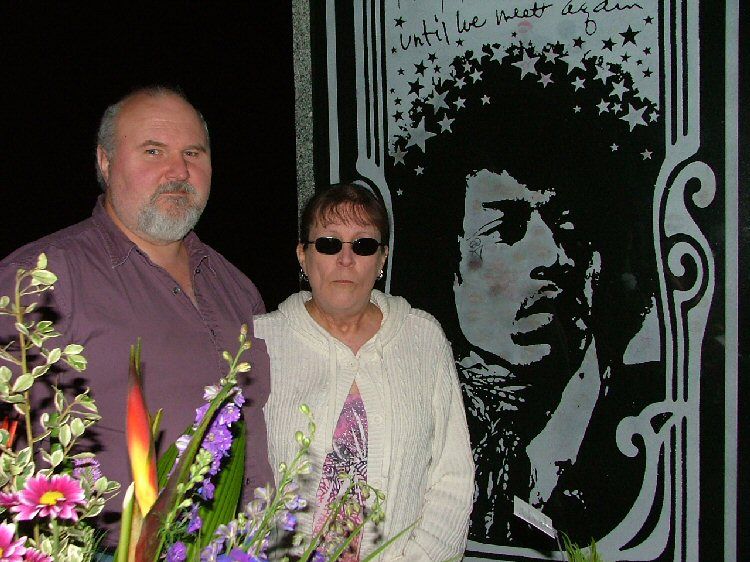 Message to Love...Everybody come alive...Everybody Love alive...Everybody hear my message.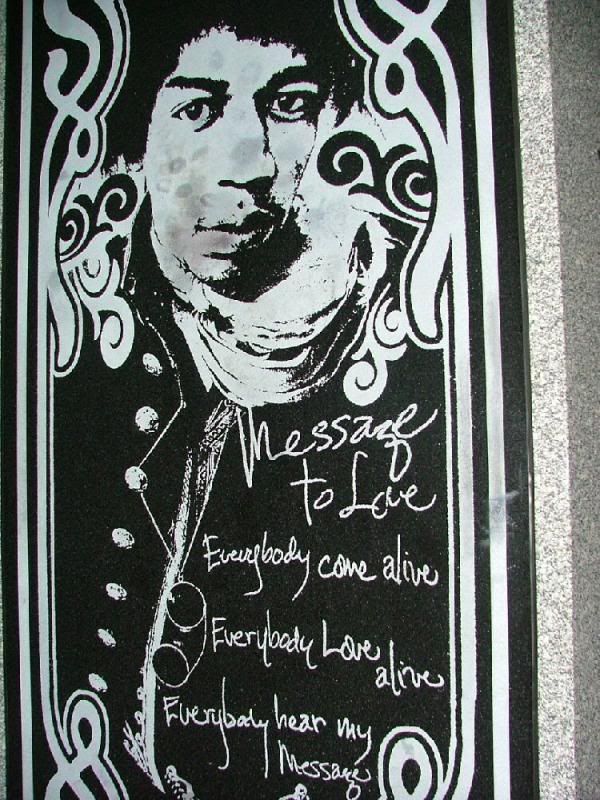 The sundial, just outside his grave site.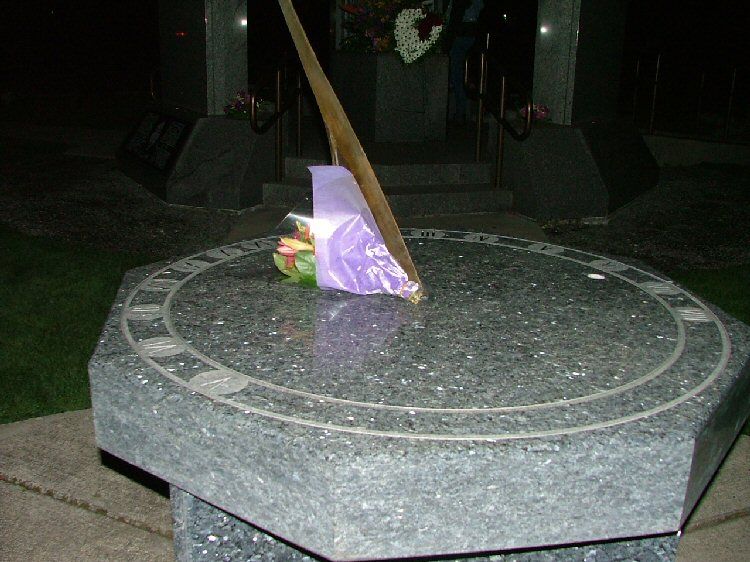 This odd looking building is The Experience Music Project, on 5th Avenue, in Seattle. The EMP is a museum dedicated to the history and exploration of popular music, science fiction and pop culture. Here you can see many displays, see the history and learn so much about Jimi Hendrix, and others! Worth a visit if you're in Seattle.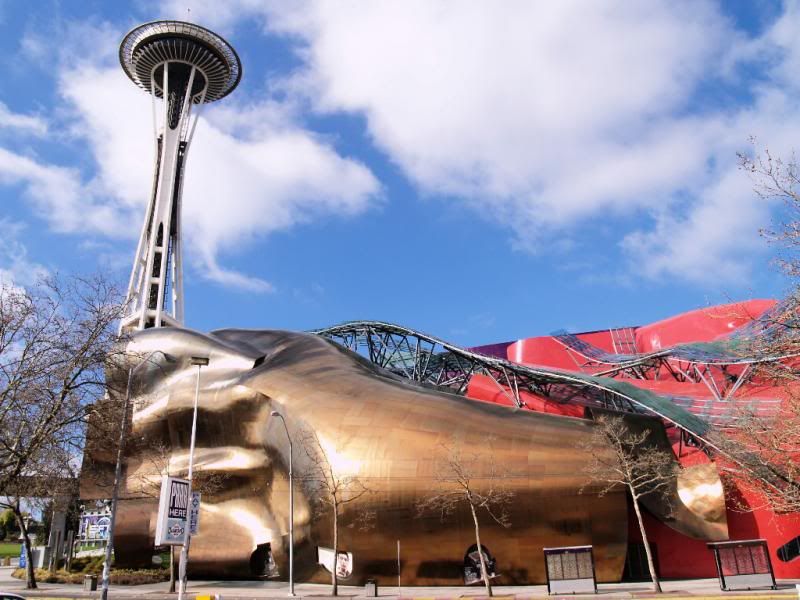 Next time, I'll post pictures from inside the EMP.
Castles Made of Sand...
Originally posted on March 22, 2012, by Stef