I have been seeing non-stop Friendship Bracelets on Pinterest lately. I figured it is about time to create some of my own. I used to make several different kinds, I'll make some I know and some I just learned!
Getting my supplies together to start. I'll use gold and pearl beads on this one, with gold cord, thread and fastener.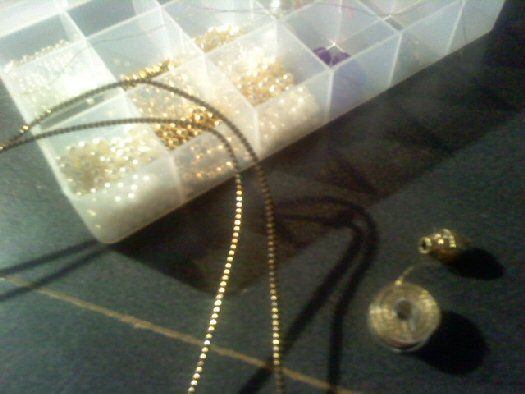 After I have decided how long I want it to be, the first thing I do is make a loop at the halfway point and tie it, making sure that my fastener bead will pass through it snugly.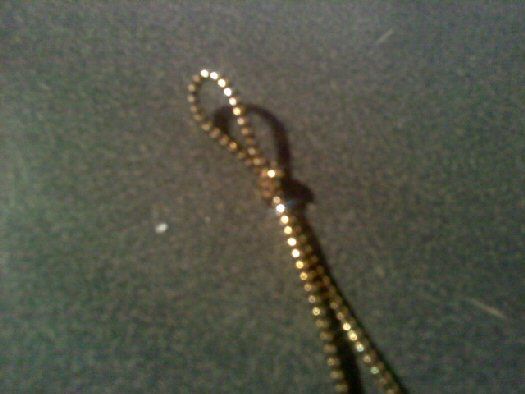 I clip the loop on a clipboard, under a button to keep it from being dented too much from the pressure of the clip.
I have started threading just under the knot and am adding beads. I weave figure 8's around the border cords and pass through the beads twice to keep them securely in place.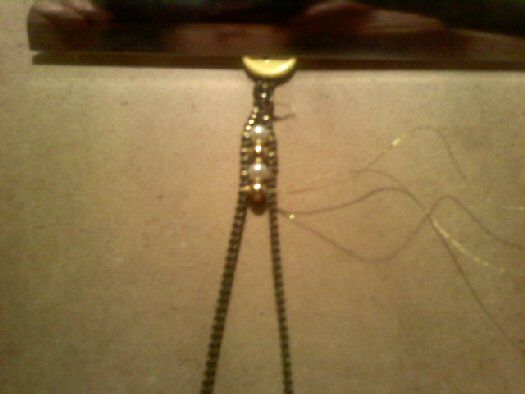 It is the length that I want. Now to attach the large bead as a closure.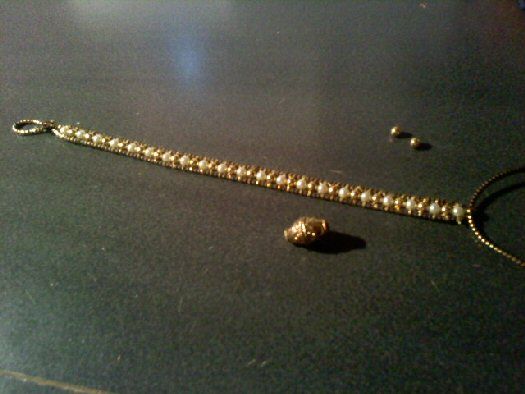 It's finished. I wonder if it fits!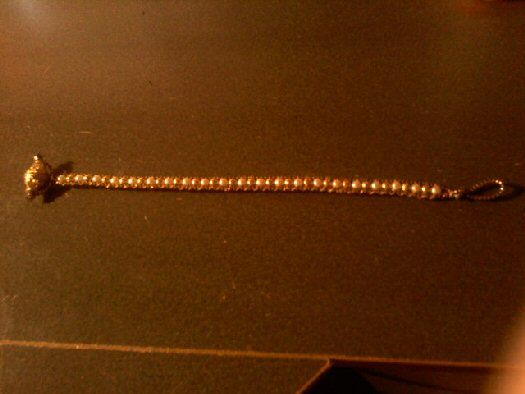 It does! I love it! Now I need to make about a dozen more, in different styles and colors.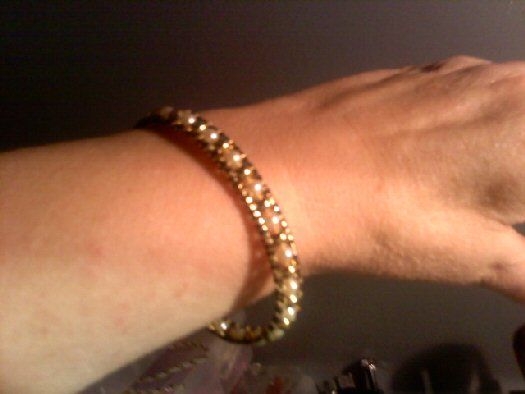 A closer look.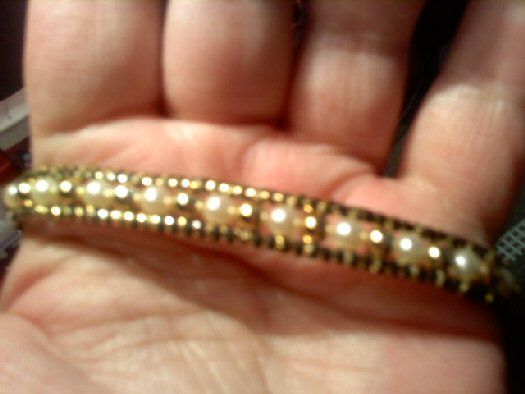 Until next time!
-June 29, 2012