I have been looking for a pattern to make myself some blouses with contrasting yokes. I see them in my head with matching colors and solids and lace etc. I finally found the pattern I want to make them. I thought I was going to just have to create one. What a hassle that is! I am so happy, I can start them now!
The first will be a floral print with a lace yoke/ The print I have is white, black, lavender and various shades of blue. I chose a light blue lace to go with it.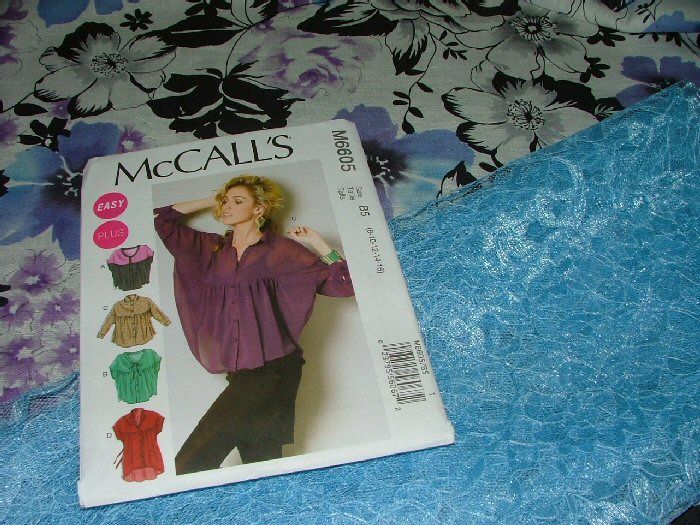 I begin the process by cutting all my pieces out.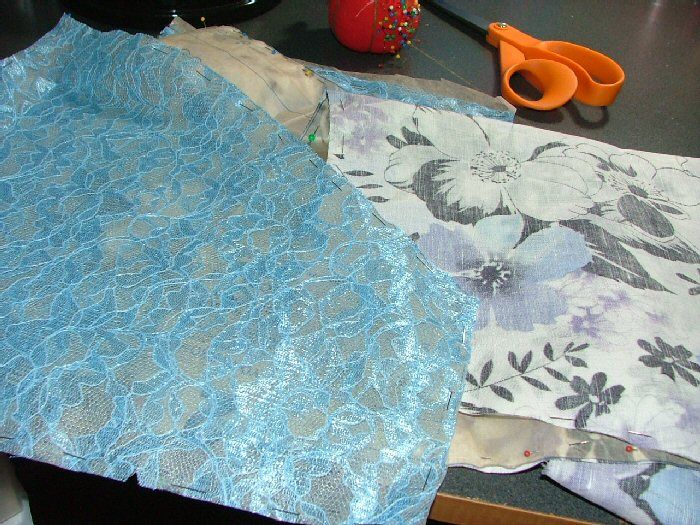 I attach the lace yoke to each front piece.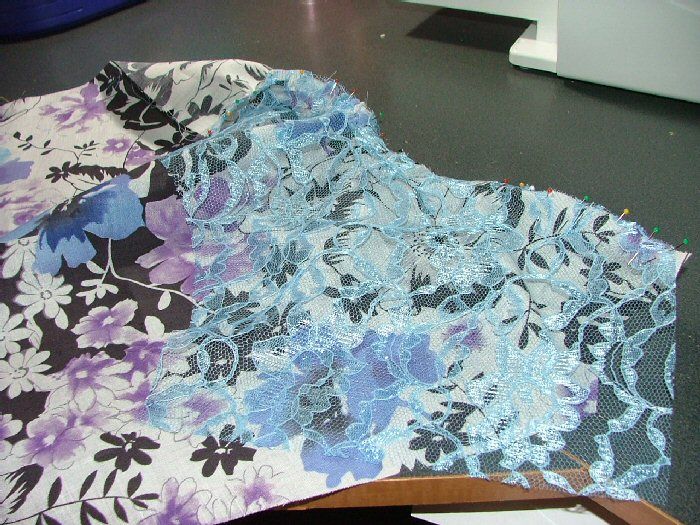 I'll clean up the seams and hide them, as they will show through the lace, if I don't.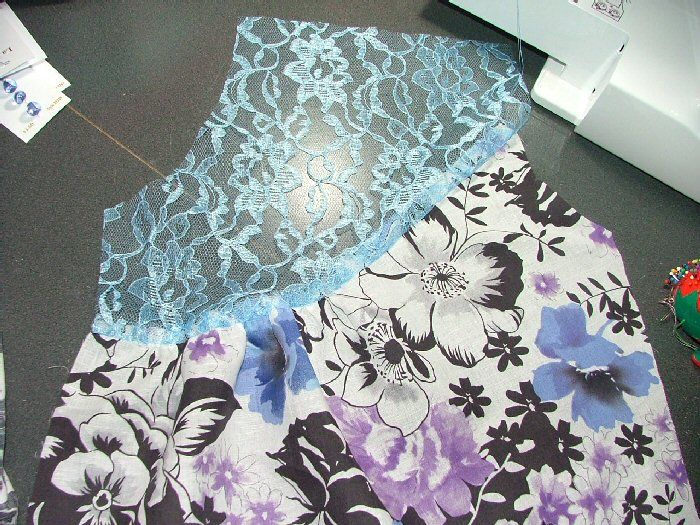 My blouse will have buttons, so I add a front flap on each side.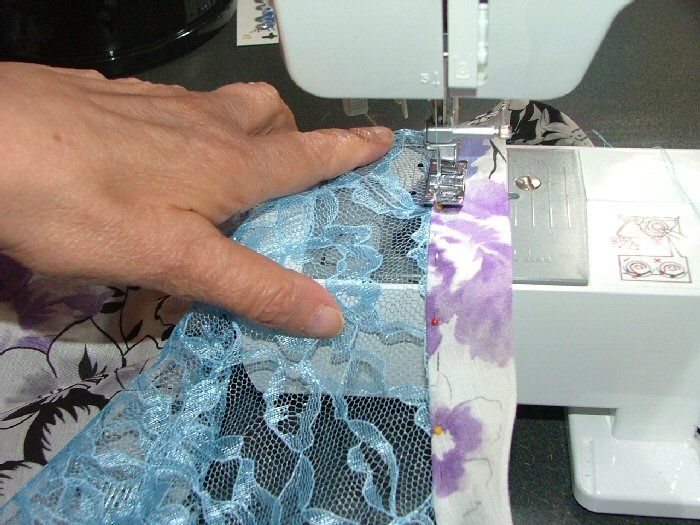 I do both sides and set them aside. Now to get the back ready.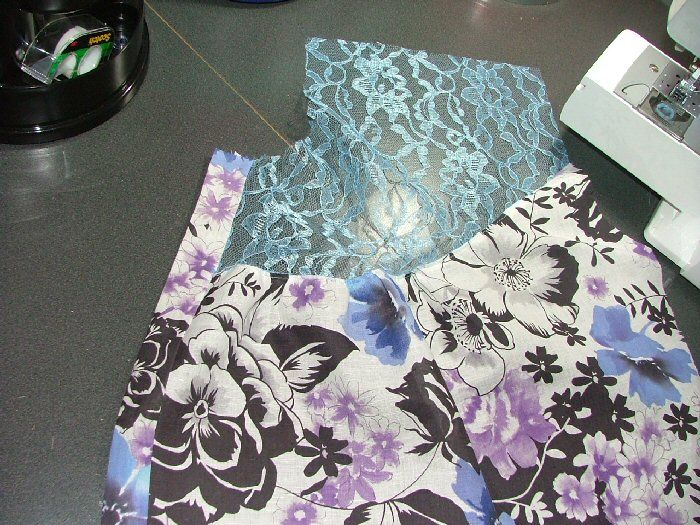 I sew the back sides together at the center seam. I also add the lace yoke to this piece.
I sew the front and back together at the side seams. I also add a neck facing.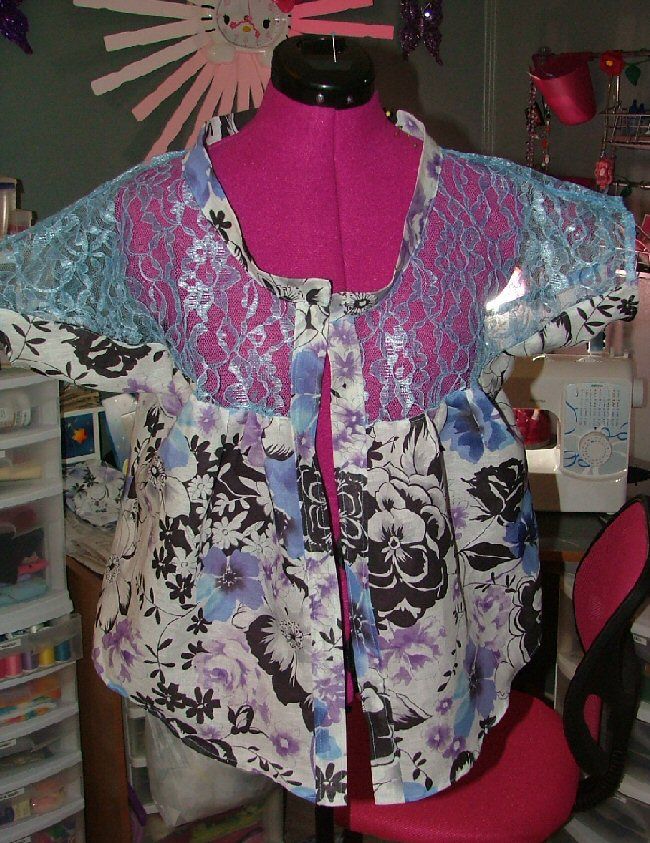 I mark and add button holes.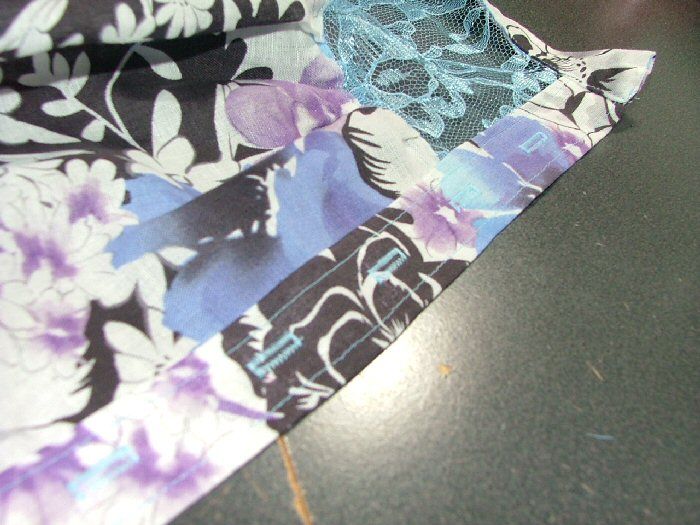 I found some cute little buttons to add.
I hem the sleeves and bottom. It's ready to wear. Now to try it on.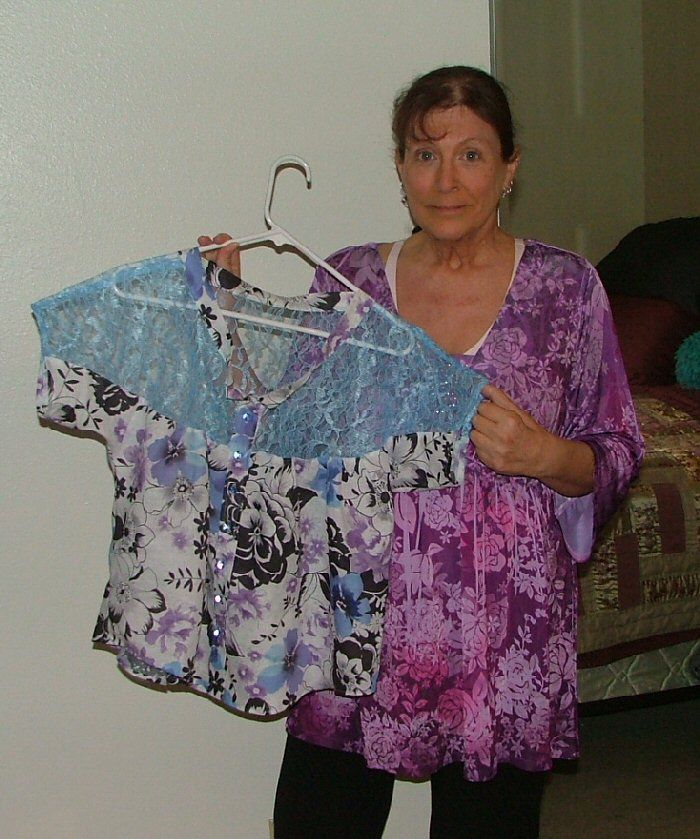 I like it.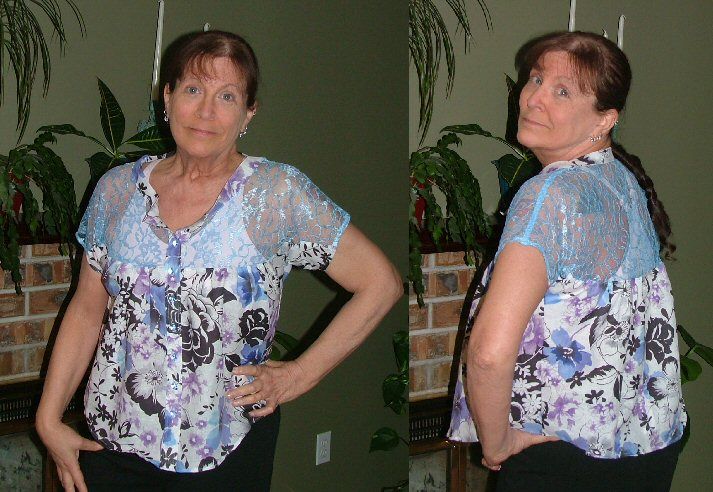 I have some sheer pink fabric and matching lace. I'm going to make another, but tweak it a bit more.