Various photos of our Christmas morning, 2012. This is the first Christmas that I have actually enjoyed with my family, in several years. I am Blessed to see my health and mobility returned more and more each day. I was able to go shopping in actual stores this year, no online shopping for me.
Before the damage.
Where do we start?
The first thing I received was this bouquet of flowers.
Then, a second bouquet. Somebody knows I love flowers!
Rick, waiting for his turn.
Just rip it open!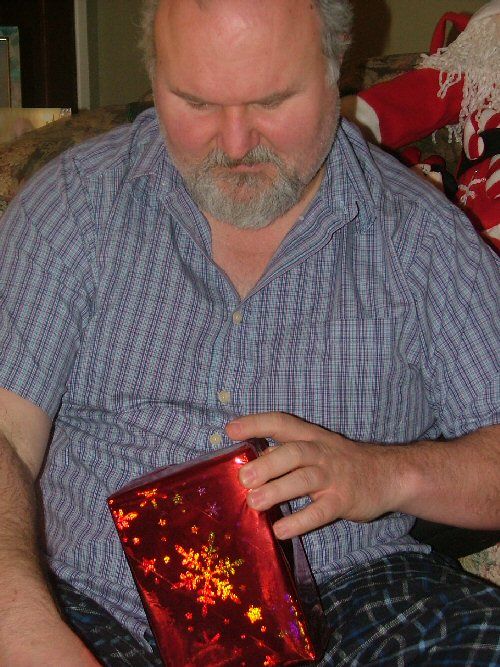 Cool! An electronic treat dispenser and treats, including pumpkin seeds, to fill it. For his desk at work. Network adminning is hard work, must have snacks to keep your strength up! =D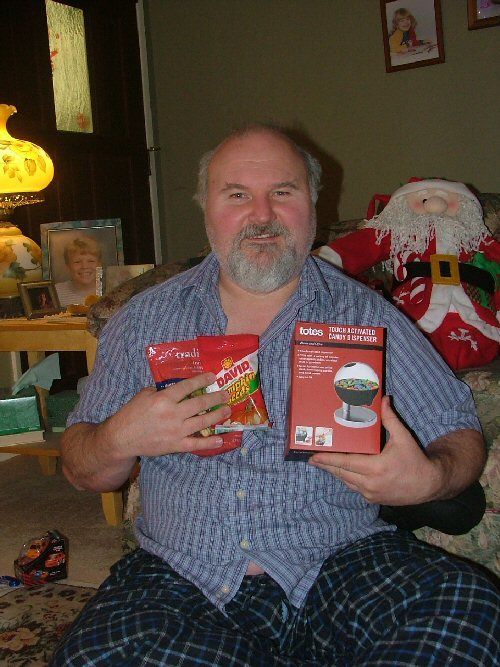 What could it be?
Rick had a pretty good pile.
Yes! He has been wanting this movie!
And Ted too! He is a happy camper.
Something to use on the Metro, on his commute to work. Every time we go to a store that has these type of neck pillows, Rick tries them on in the store. This one has a massager. I tried it, almost put me to sleep! lol
A new shirt that his beloved made wiff her widdle fingers! haha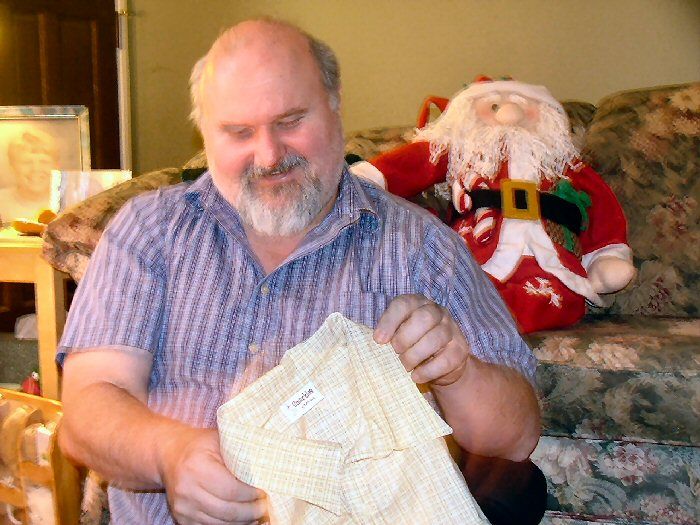 It fits! It isn't easy to make clothing without getting the person to try them on at various stages, sometimes. Or at least get measurements. I did look at some of his other shirts for comparrison.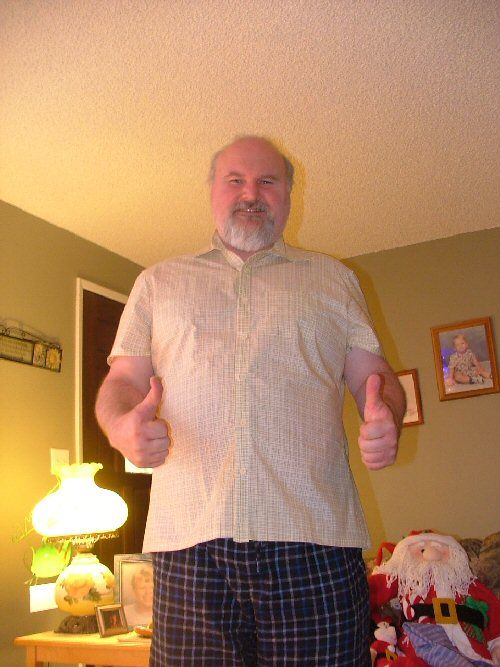 Icey got a new toy. He loves squeaky toys. This one has a ball attached to give him more play options! lol
Throw it mama! Throw it. You gonna throw it? Come on!
Guarding his well deserved prey.
And off down the hall with his prize. Must...hide...from...human
s... When I saw him again, I picked up his toy to pitch it and was sorry I did. It was cold and wet with slobber! EWWWWW
Let the festivities begin!
You can't see me!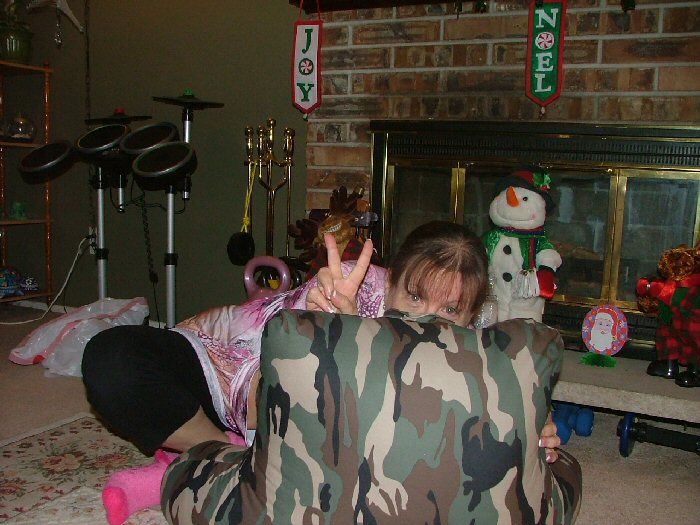 Ready to dig in. This one is from Sammye. He wrapped it himself! OMG! Ok, it was pretty obvious when I turned it over. Muhahaha
A gift from Sammye. He knows I love pink AND sweaters! What a good boy! This is especially cool to me because this is the first gift that he has ever gotten me with money that he earned himself. =D
Ummm Rick must know I love pink too!
Yep! He knows!
Gotta mix it up a little. I like blue too!
I love my new dress form...and she loves my new shirt!
Another one? This is fun!
Oh I love them! I have a white pair just like them.
One more. Saved the smallest for last!
Must act goofy first!
Oh...YAY! Why does this picture remind me of a Russian Gymnast? Hahaha
Hmmm it fits! I had to stop wearing my wedding rings when my fingers got fat (Along with the rest of me). I had not been able to get them on in 5 years. I have a new one for my new thinner fingers!
I love it!
This is what a happy old lady looks like!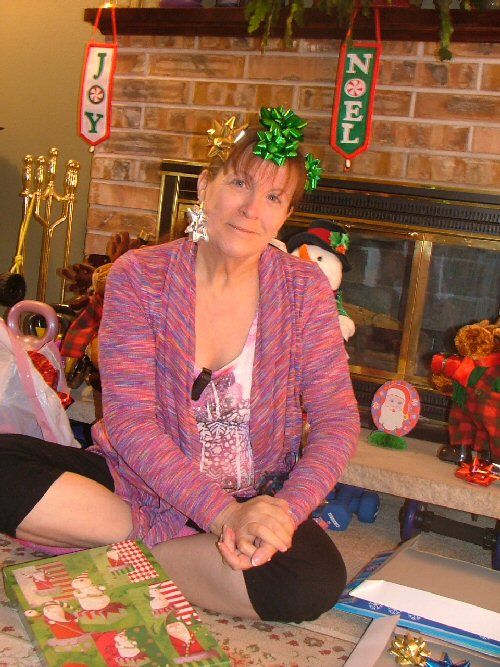 Ready for the spoils!
It looks like a giant piece of candy!
Miniature RC Racer. Dad got one too. We will tear up the drag strip in the kitchen!
More presents!
Happy!
Oh cool! Adapters and connectors. I no longer have to move everything from my room, to hook my PS3 up in the family room. Just unplug and go!
One word...Afterglow!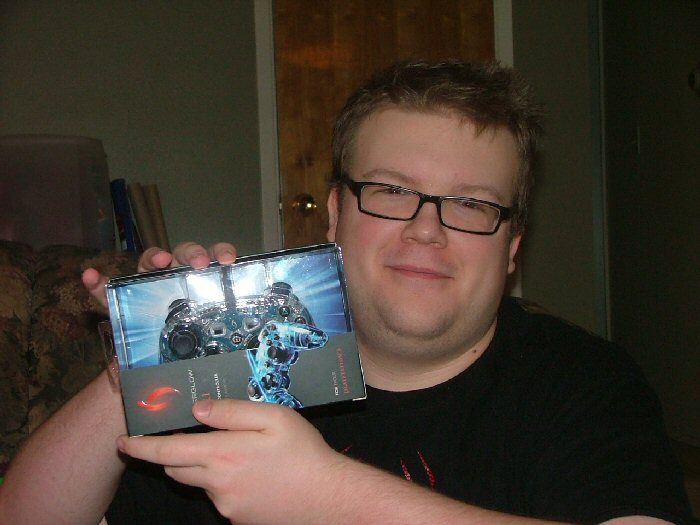 Lava Lamp!
Let's put some stuff on! I love my hat!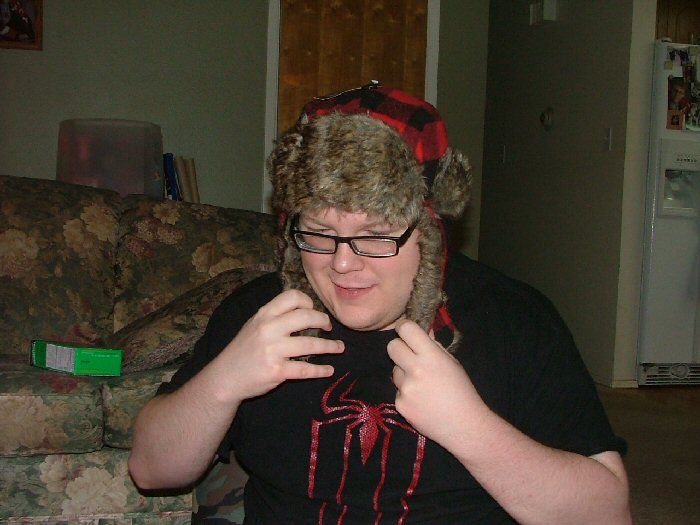 A new shirt that mom made me! I love monkeys!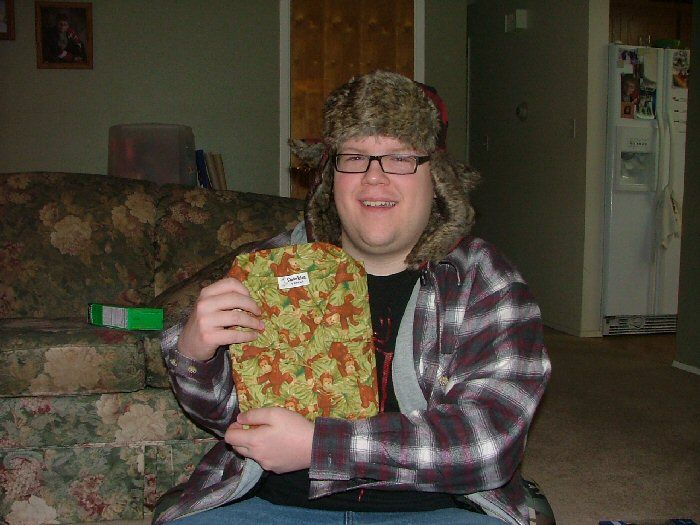 The jacket I really wanted! I'm a lumberjack!
Gloves!
Afterglow headset too!? I'm in Heaven!
This is what a lumberjack in Heaven looks like! =D
Thanks honey!
It was a good morning!
Mother and child. Did that come outta me?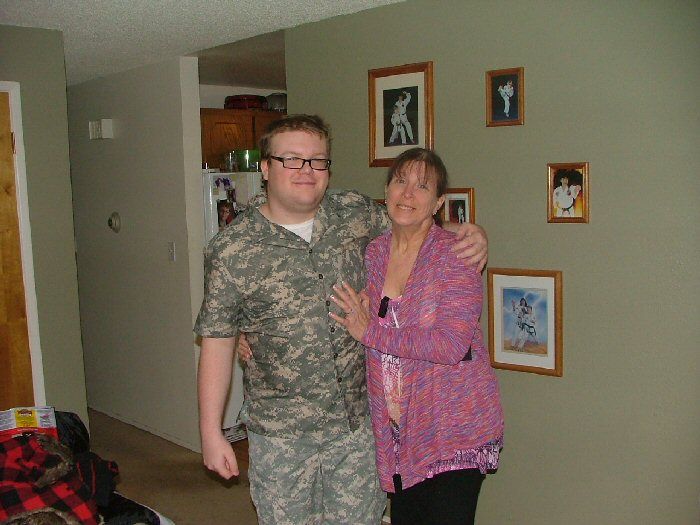 Sammye, wearing his new handy dandy camo shirt! Yes, mom made this one too. He already had pants that just about match it!
At ease soldier!
Private Lumberjack and dad, reporting for duty!
All that's left is the clean up!
Sammye's Lava Lamp. It has a Tornado in it and changes colors.
We had a great Christmas this year. Next year, we hope to spend the holidays back home, in Arkansas, with my family. I have not seen any of them in a long time. Actually, it will be 8 years on Wednesday, 12/26/12.