My Christmas creating and decorating is going great. I'm having a ton of fun making my own decorations and displaying them. It makes me smile. Once I got my Christmas place mats finished, I had to have matching napkins. So, I will use the same fabric. They aren't actually to wipe anyone's mouth, they are just to be aesthetically pleasing to me. haha
**Napkins**
I'll measure and cut 4 pieces of my red, sparkly fabric, 15 inches square. These will be very simple.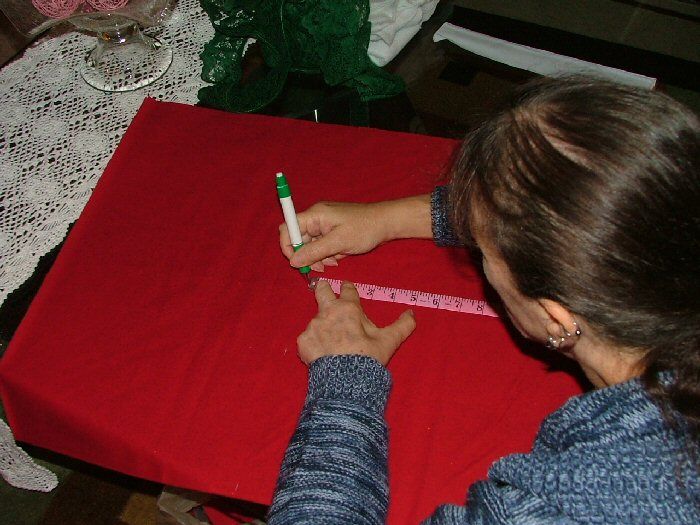 I press 1/4 inch over, then press it again, for a total of 1/2 in to be hemmed all around.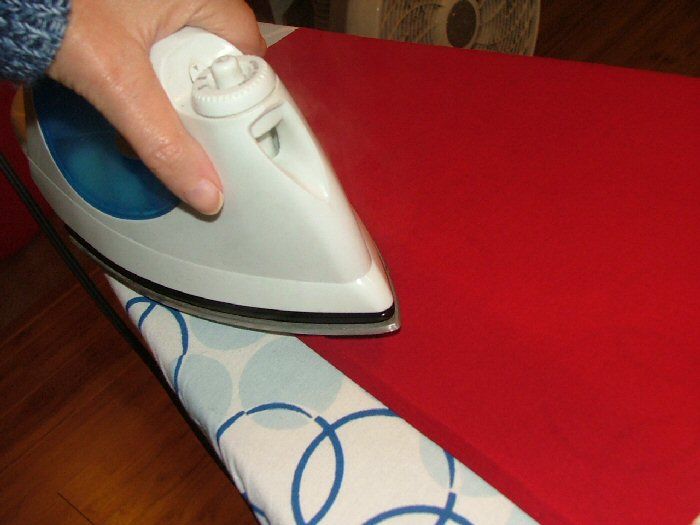 Ready for the hem.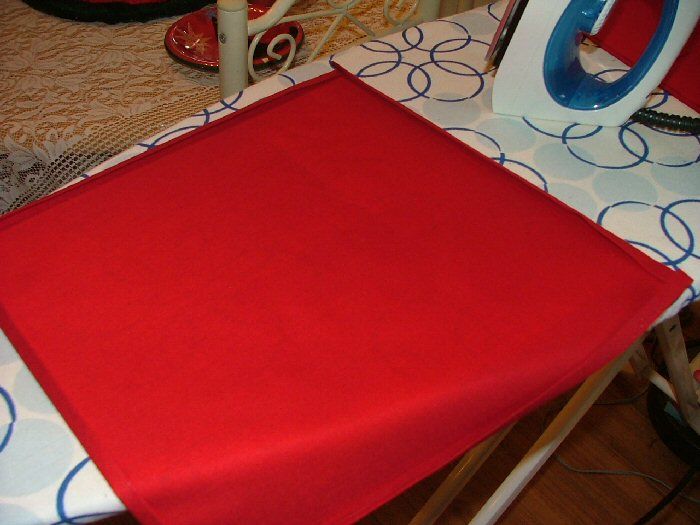 First, I sew a basic straight stitch, 1/4 inch in. I'll use this as my guide.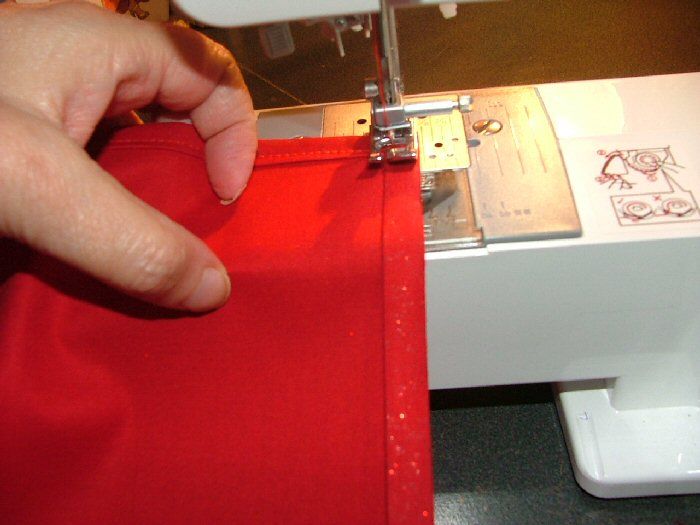 To make it a matching set to my place mats, I'll sew the decorative, scalloped edge, in the same green thread I used for them. I sew this over my guide line.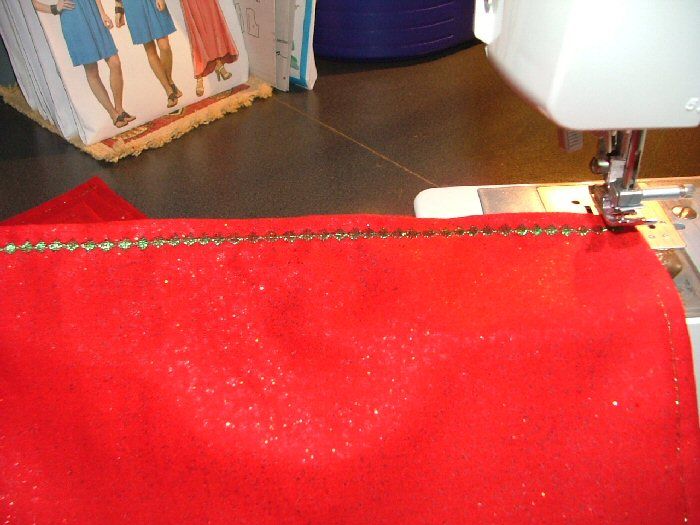 I do this to all 4 napkins and press them all. Ok, I am seriously in love with these. I cannot wait to add them to my table! I'm actually glad that I couldn't find any that I liked! <3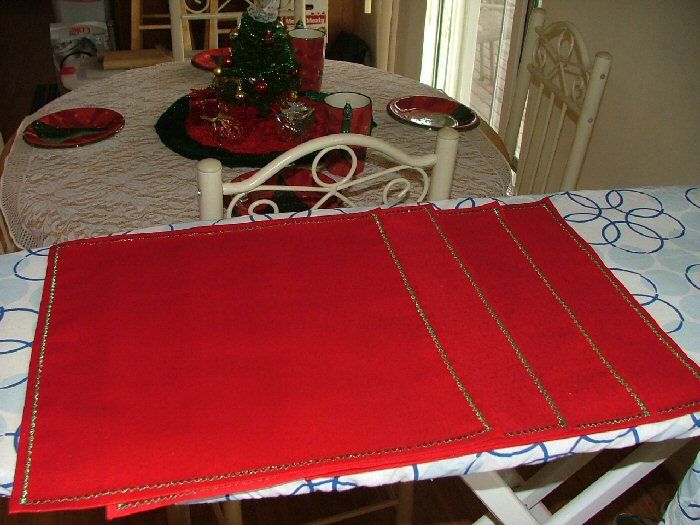 **Napkin Rings**
Now, I need some napkin rings! Since my napkins are sort of plain, I'll make the rings with a bit more embellishments! I gather some materials that I can use. Plastic canvas will be the base to add my other items. I pick a nice green.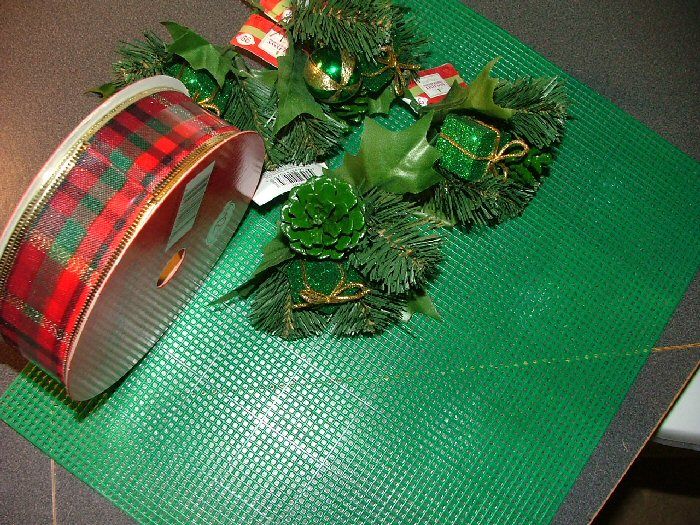 I cut 4 pieces of my plastic canvas, 10 wide by 30 long. I used the width of my ribbon to determine how wide to make it.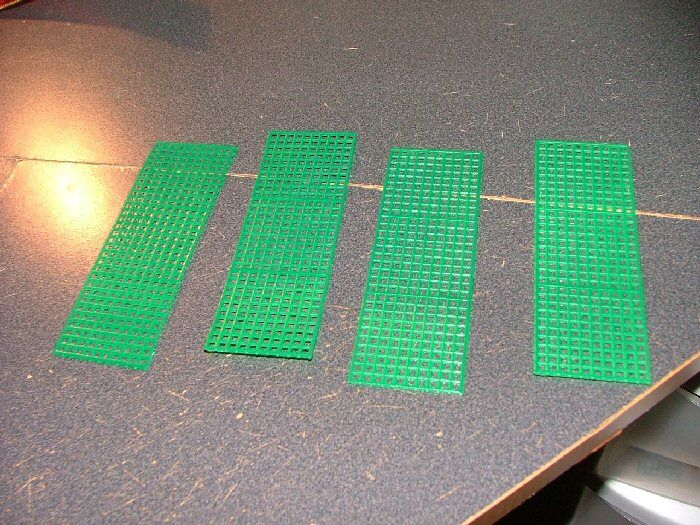 I bend them around and attach the ends together, with thread.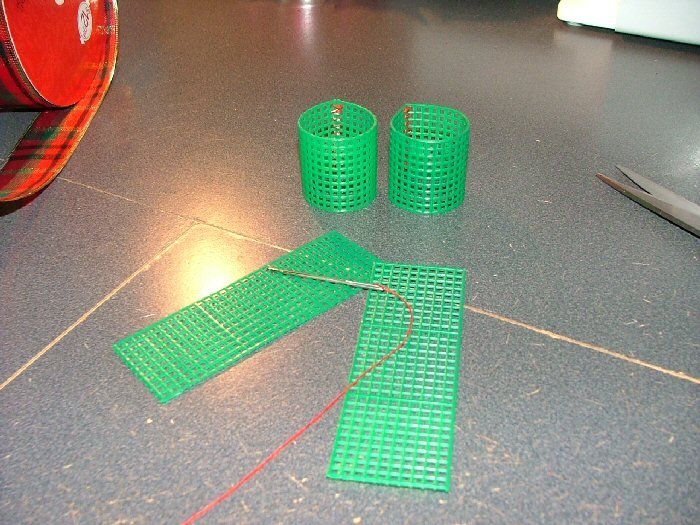 I cut some things apart, to use as decorations. I have leaves, pine needles, tiny presents, pine cones. I'll hot glue them in place on my napkin rings, once I have them covered in ribbon.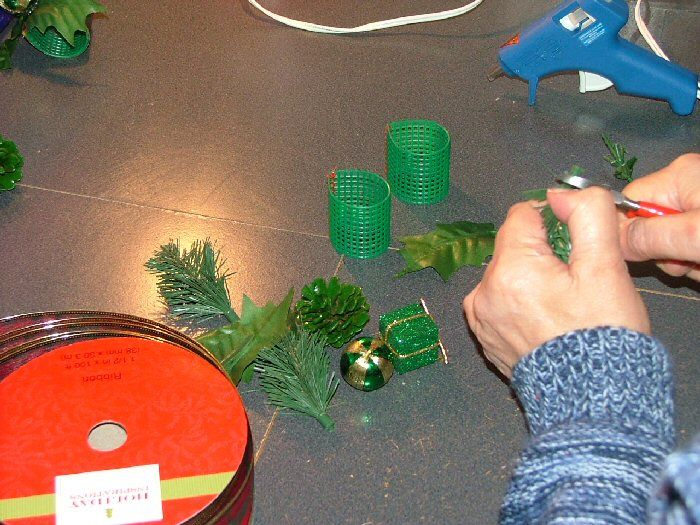 I cut enough ribbon to wrap completely around the ring, with a bit of overlap. I'll fold the ends over a tiny bit, to have clean edges. I will add the embellishments over the seam, but I'll know it's neat under it! =D I hot glue it in place.
I decide what I want where and trim some pieces that were too big.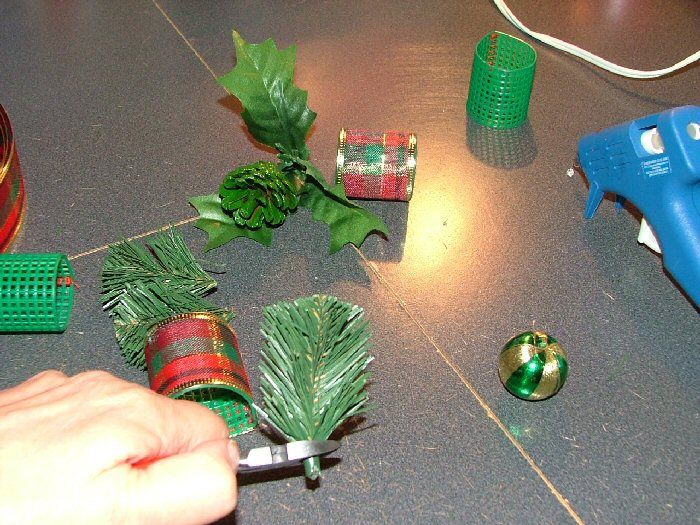 I glue them in place. I have no actual design in mind. I'll just add pieces until I like the looks. I started one and added a ball, but didn't like it. So, I took it apart and started over.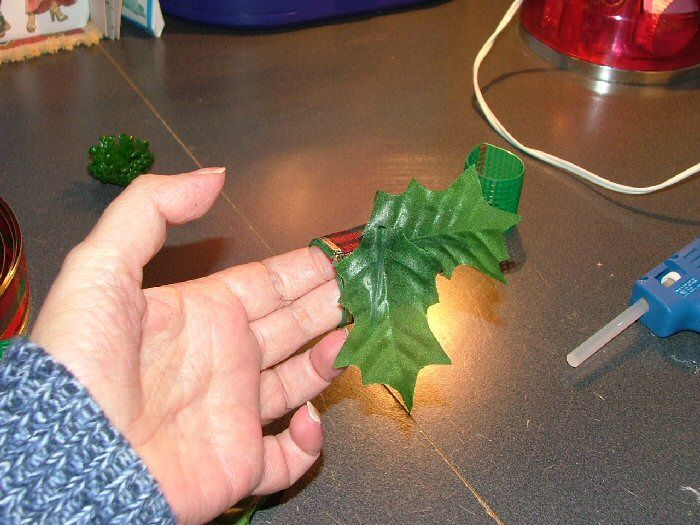 I like the pine cone much better!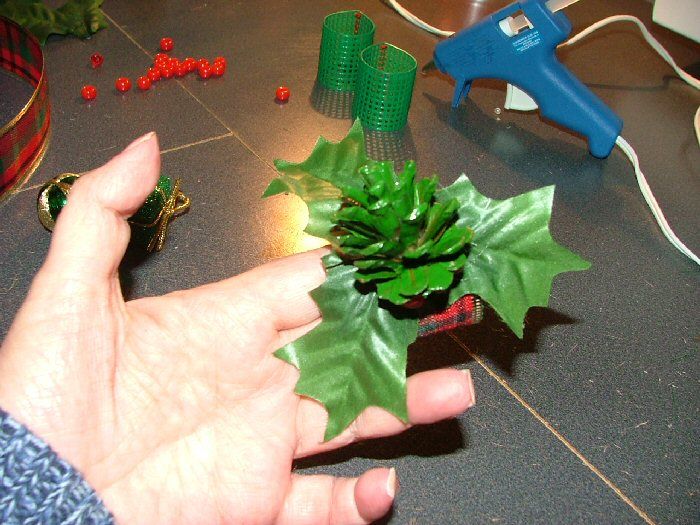 I make one with a tiny present and like it too.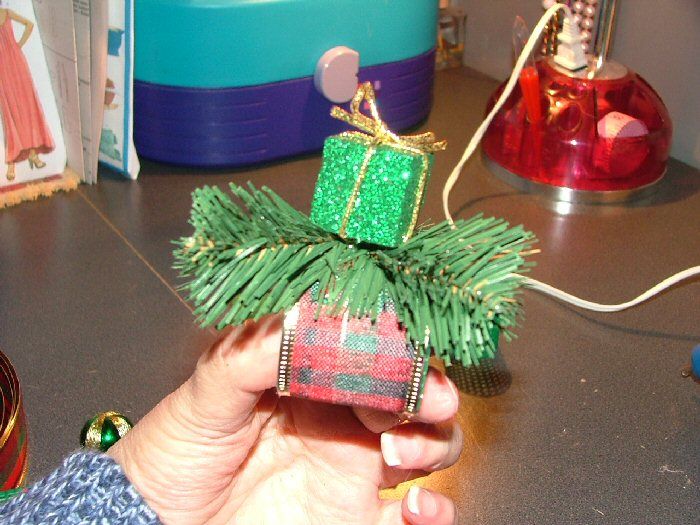 I added a few red beads to the pine cone. I make 2 of each design. and head to my table to see how they look with my homemade napkins.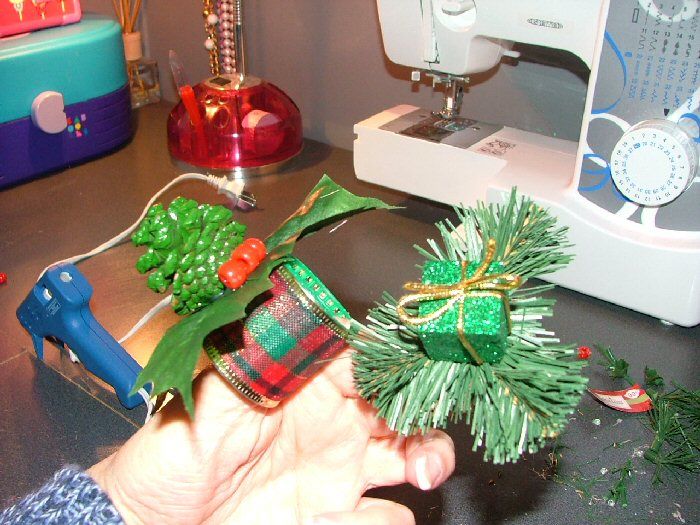 A few pictures of my completed Christmas Table, with all my new decorations.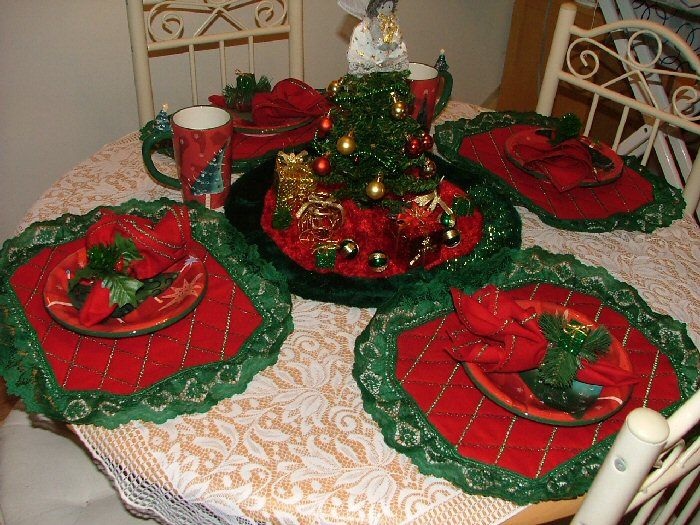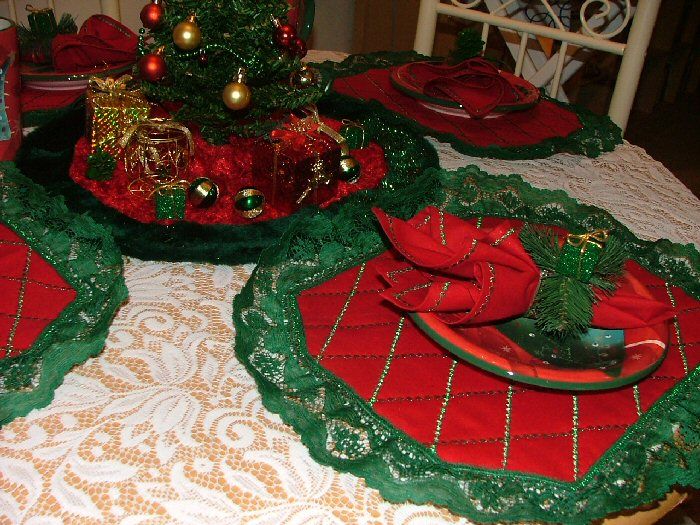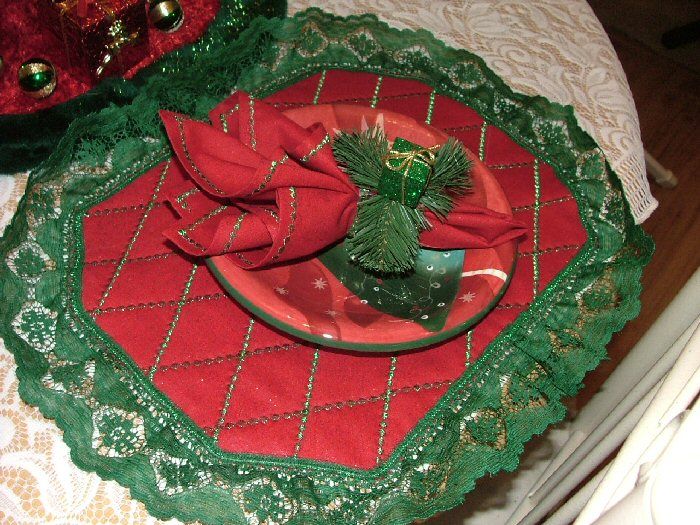 To see how I created my Place Mats, click

HERE

!
I'm pretty happy with it. I need to make some things for my living room now! Oh Lord, somebody stop me! Muhahaha
-November 30, 2012