I have had a few friends notice that I normally have different manicures in most of my blog pages and ask where I get them done. I get them done at my desk in the office. I can't justify paying someone to do what I can easily do myself.
I have some actual 'guides' that are made to use for French manicures, but they are really more trouble than they're worth, to me. Simple Scotch Tape works much better for me. I tape it where I want on one side of my nail and stretch it to the other side, giving it a curve along the way. It is very forgiving and you can stretch it as curved or straight as you like. I do this for all ten nails.
Tonight, Rick and I are going to see the Christmas lights at the Bellevue Botanical Gardens, with several friends in our Meet-Up group. So, I want my nails to be bright, colorful and festive. I thought about using a different color for each nail, but decided on three. I love my L.A. Colors, I chose Fuel ( Bright Dark Pink), Fun in the Sun (Vibrant Purple) and Palm Tree (A Nice Green). I start polishing the tips, alternating my colors.
All finished with two coats. Now, I just wait for them to dry completely.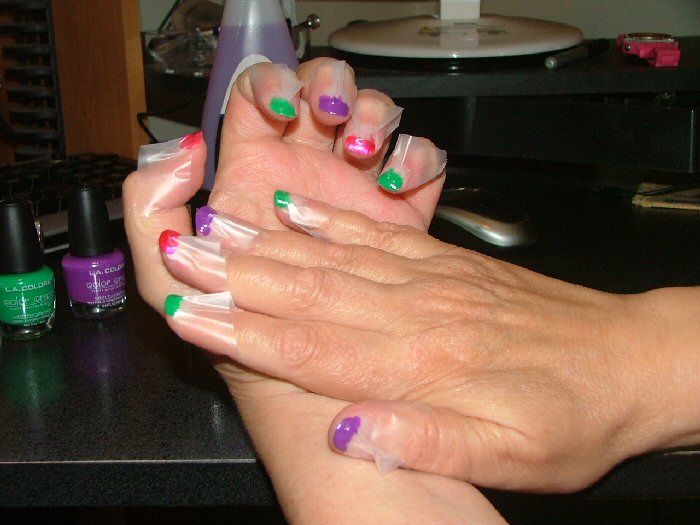 Once they're dry, I carefully peel my tape off. I make sure to pull it away from the tip to give it a clean line.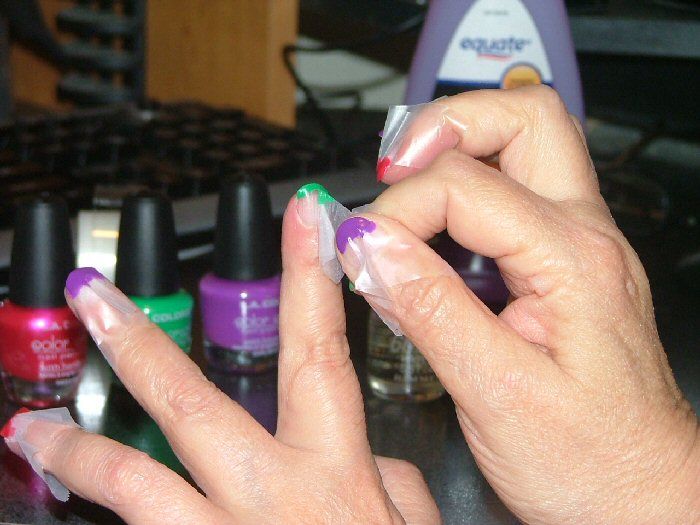 Slowly and gently, I finish them all.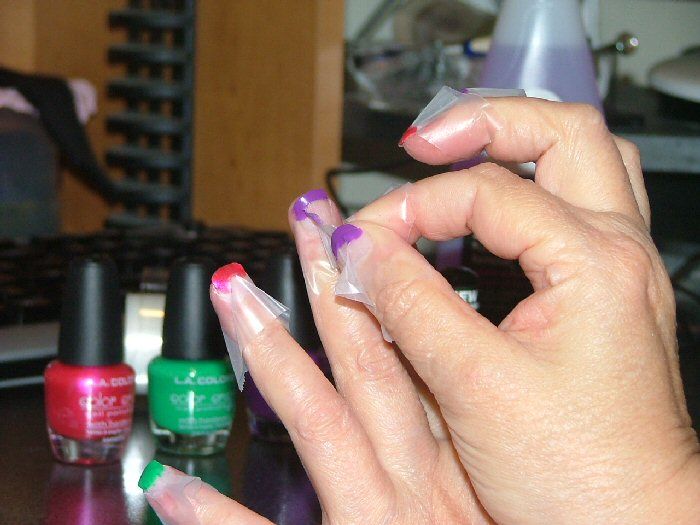 I seal it all with 60 Seconds Clear Vinyl Shine, by Rimmel. I polish my entire nails with two coats of this and let it dry. I am always amazed that it really does dry in 60 seconds! hahaha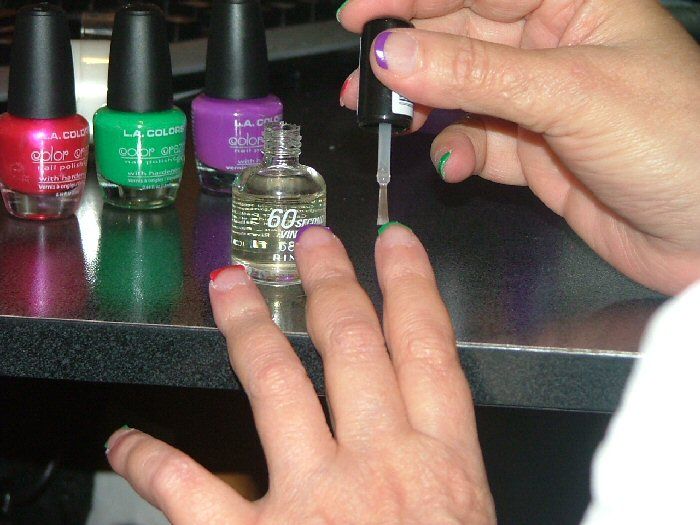 My finished manicure. I like it and it'll look quite festive at the Garden D'Lights tonight!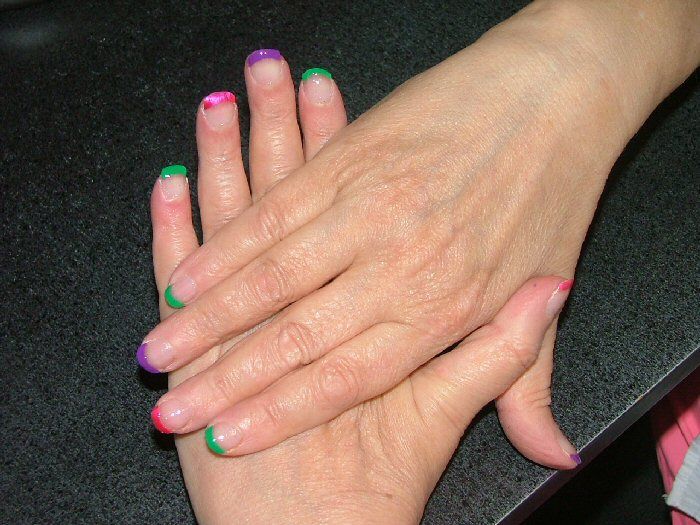 Next time, I'll do Christmas trees.
Originally posted on December 5, 2012, by Stef.