One of my dear MFP friends makes some really yummy meals that I just happen to find by stalking her daily diary! One that I like the most is Crock Pot Turkey Breast! Oh yummy! I have been using "Turkey Breast Tenderloins", some are marinated already.
**********
CROCK POT TURKEY BREAST
1 (Uncooked) Turkey breast, fat trimmed
1 Large Onion
2-4 Stalks Celery
2 Large Carrots
1-2 Cups turkey or Chicken stock (Broth)
Seasonings to taste
The first thing I do is gather all my ingredients. I clean and peel those that need it and get a cutting board and my sharpest knife.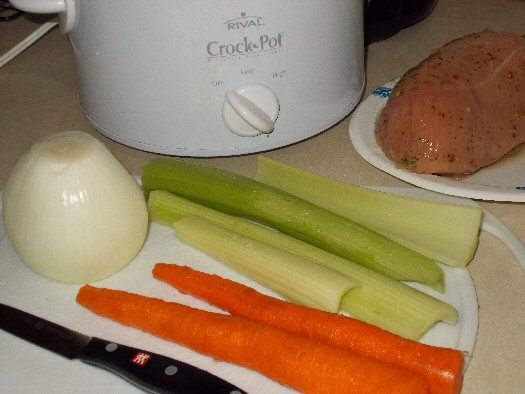 I chop and slice all my veggies. You could add potatoes too, or any other vegetable you like. I just no longer eat potatoes. Until I reach my goal weight, I have cut almost all High-glycemic carbs from my diet!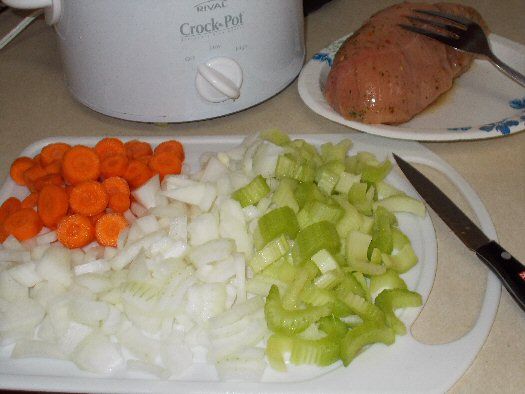 Then, I put all my chopped veggies in my Crock Pot.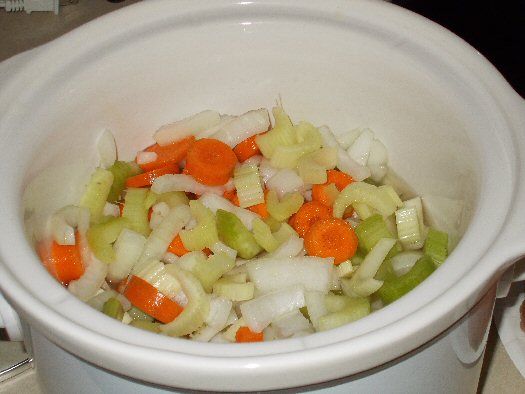 I spray a small amount of Pam cooking spray in a small skillet and brown my Turkey Breast on both sides. I also season it with my favorite seasoning, Mrs. Dash Tomato-Basil-Garlic, no salt seasoning.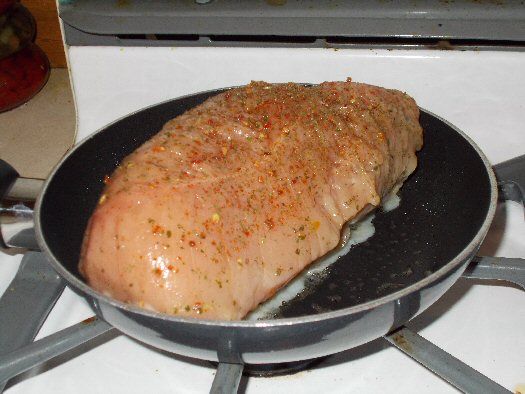 It smells divine in my house, right about now and my Turkey Breast is ready too!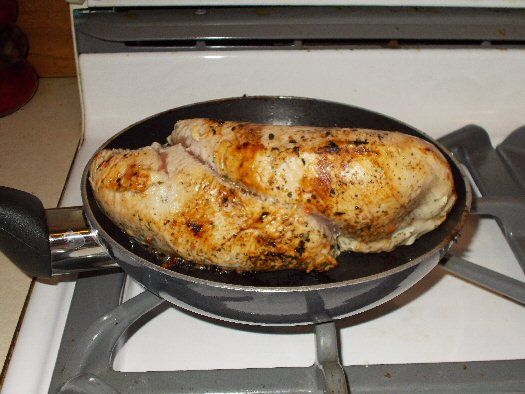 I place the Turkey breast on top of my vegetables and pour my Stock over it all.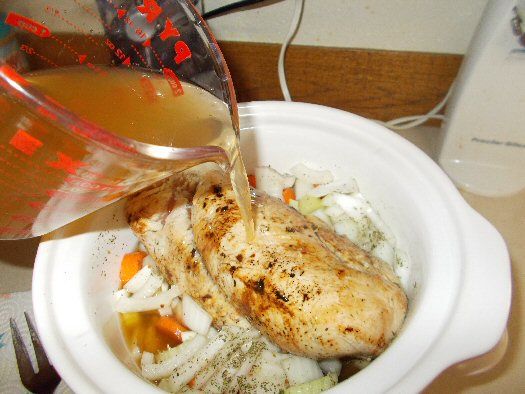 On with the lid and turned to High setting for 6-7ish hours. I start it around 11:30 AM and we eat around 6:30 PM.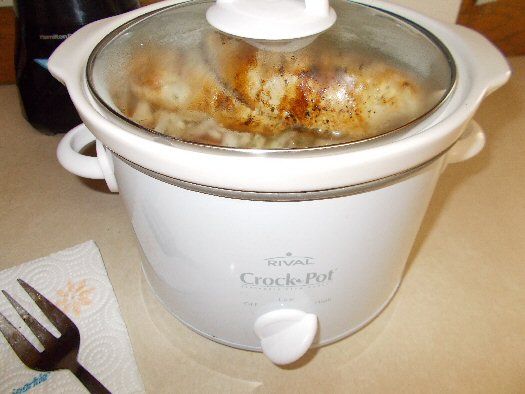 I was going to photograph it on a serving plate. But, the Turkey Breast was so tender, it was just falling apart. So this picture will have to do! =G

Macro-Nutrients are...

Till next time!
Bon Appétit!!
-Originally Posted on July 17, 2012, by Stef