I had been wanting some bar stools for quite some time. Last weekend, we came across two plain wooden stools that were the color of wood we like! They were far from fancy, but only cost a dollar each. Worst case, I'd leave them in the garage and drag them out to sit on when we are out front, working on bikes, washing the car, mowing etc.
This morning, I carried them upstairs to see how they looked. PLAIN is how they looked! Surely, I could do something about that!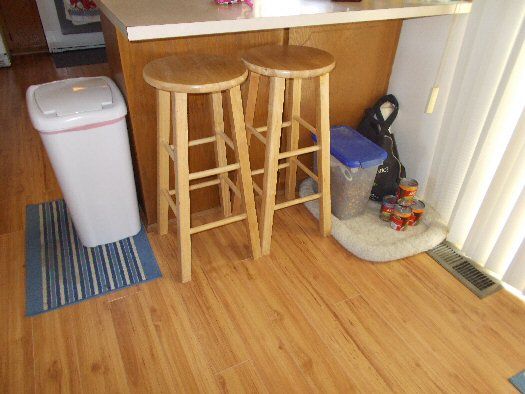 I looked through my fabric and found some I thought would look good as a cover. I folded it to 4 thick and used one of the stools are a pattern. I drew a line larger than the stool, to have enough extra for my seam allowances.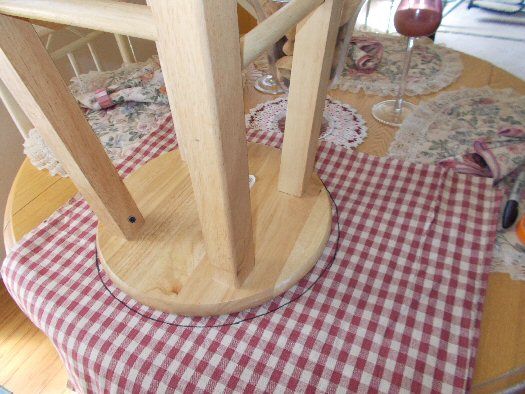 I cut them all out, using my pinking shears to help prevent fraying.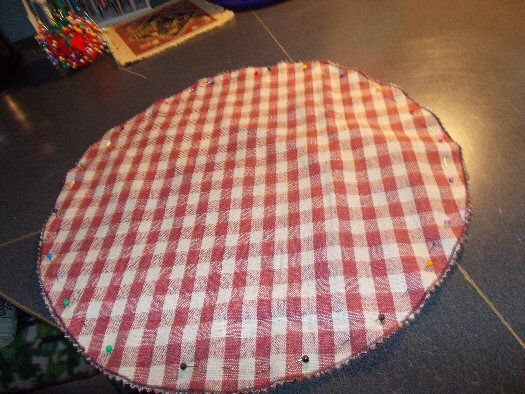 I sewed two of the circles together. I did this for both stool covers. I left a small opening to allow me access to stuff it.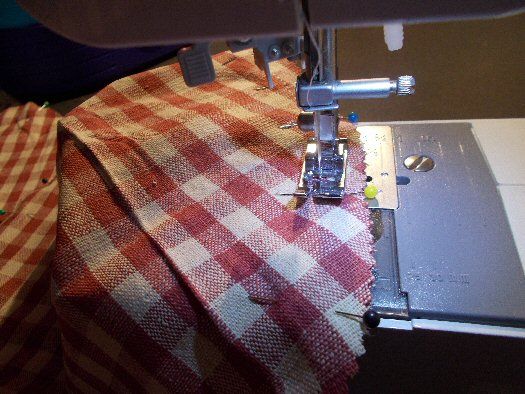 I stuffed each completed piece with Poly-Fil. I just stuffed until they both looked somewhat even.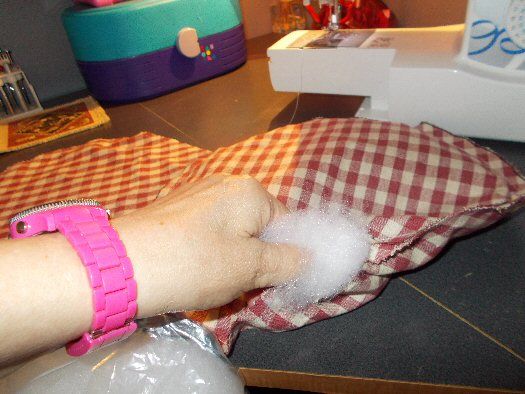 Then I closed up the opening and put the padded seats aside.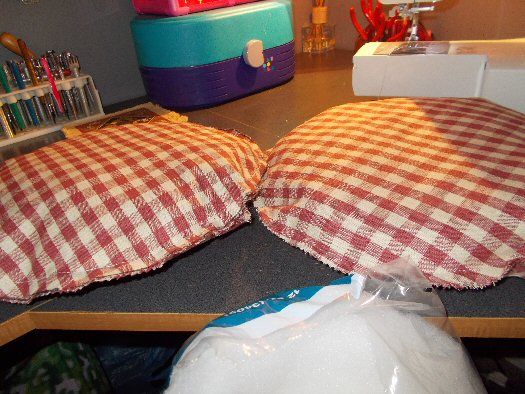 I again used my stool as a pattern and cut two strips approximately 5 inches wide and as long as it needed to be to circle the seat with a little overlap. I didn't measure anything.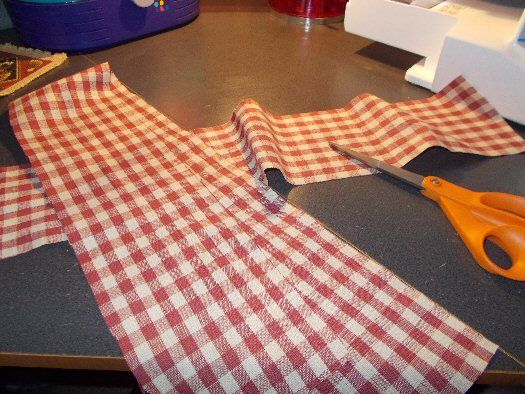 I sewed each piece together at the end and pinked close to the seam.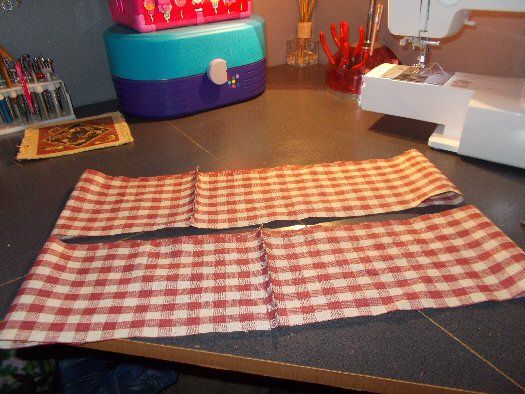 Then, I folded and pressed about 1/4 inch and then another 1 inch, to form a casing. I sewed this like a hem, leaving a gap to thread elastic through.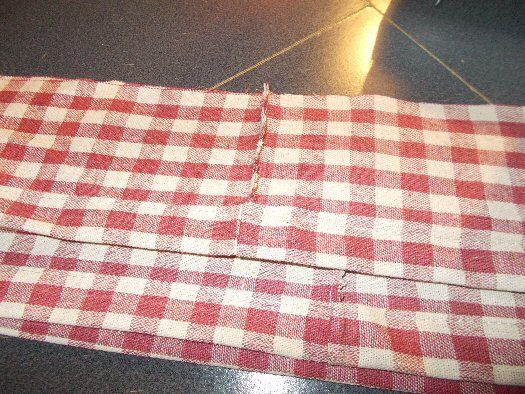 Before I added the elastic, I pinned the raw edge of the 'skirt' to the raw edge of the cushion and sewed them together.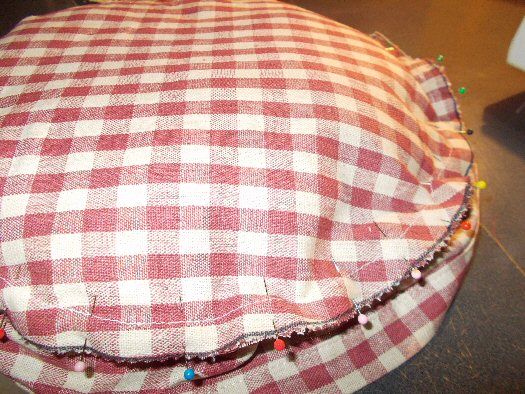 I used my stool to determine how long to cut my elastic and got ready to add it.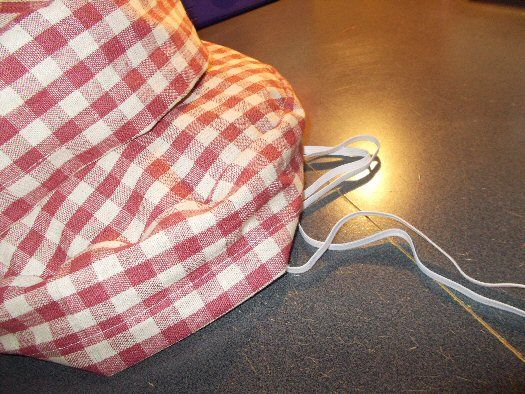 Using a safety pin, I inched the elastic through the openings. I then sewed the ends of the elastic together and closed up the hole.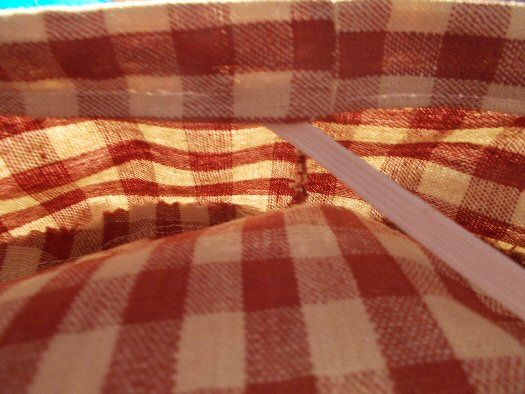 This is how they looked when they were finished. Wonder how they'll look on my plain old stools?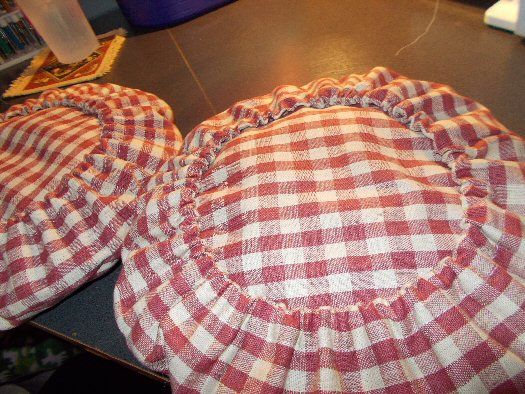 Not too shabby, if I do say 'sew' myself! Hahaha I like them!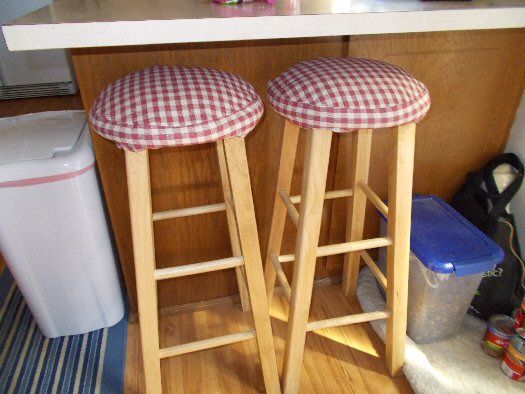 Now, I probably need to make some place mats to match! Maybe not!
-August 16, 2012