I'm always ready for a new healthy meal. I stopped eating red meat almost a year ago and eat mostly turkey breast, when I do eat meat. I am also a fan of spicy foods, something I really could not tolerate before I changed my eating habits. I have developed a taste for many things I did not like before, one of them being zucchini. This is what we had for dinner tonight and I must say, it was delicious! I have seen many recipes for casseroles online. They are never quite what I'm looking for. So, I took some ideas that I liked and edited them to suit me.
I started with 4 small zucchini. I washed them, split them lengthwise and sliced them about 1/8 to 1/4 inch thick.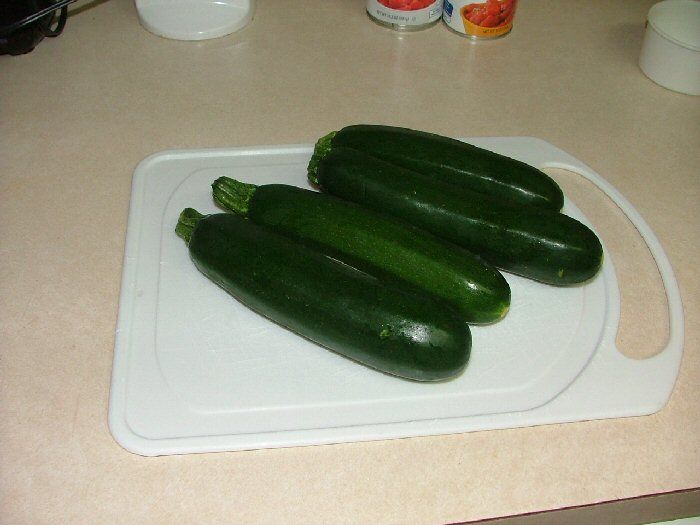 I browned them in a skillet with a small amount of Pam cooking spray. I seasoned them with fresh ground Pepper and Garlic.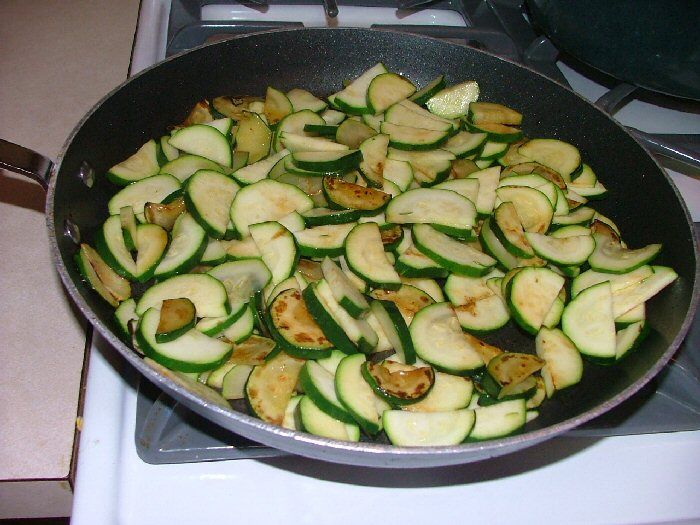 In another skillet, I browned 20 ounces of Jennie O Ground Turkey Breast, 4 teaspoons of minced Garlic, and about a cup each of chopped onion and chopped bell peppers of all colors.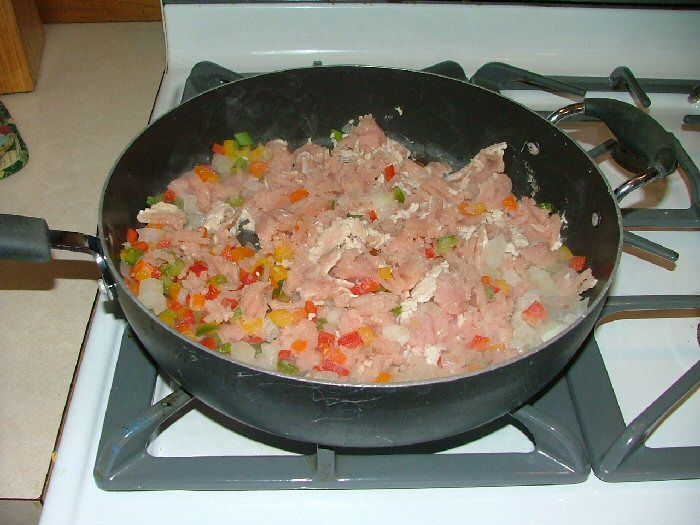 Once my Turkey mixture was finished browning, I put it in a mixing bowl. I added my can of Rotel and Stewed tomatoes. I also added my spices.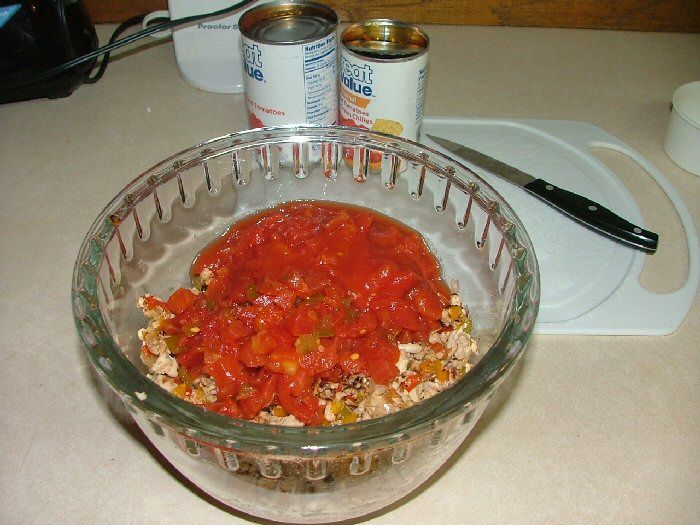 I added the browned Zucchini and mixed it all together.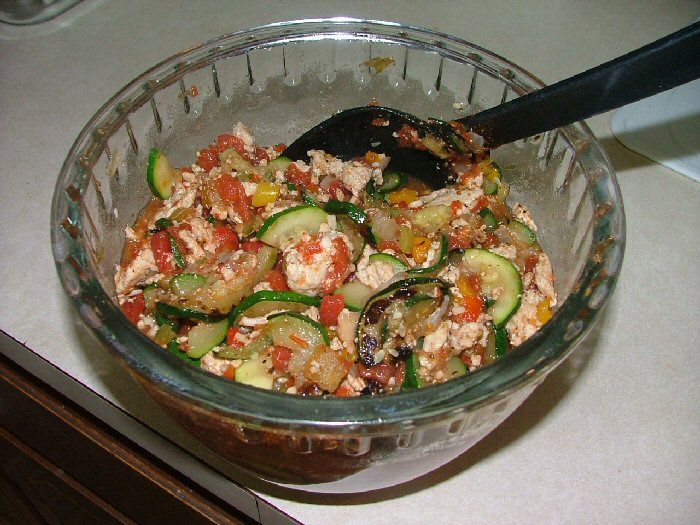 I poured it all into a 9 x 13 glass baking dish...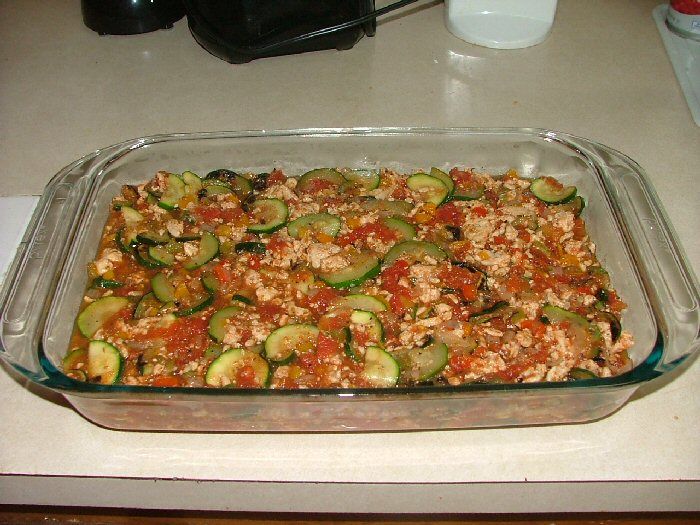 Covered it with 1 cup of shredded, low fat cheese and baked it for 30 minutes, at 400F.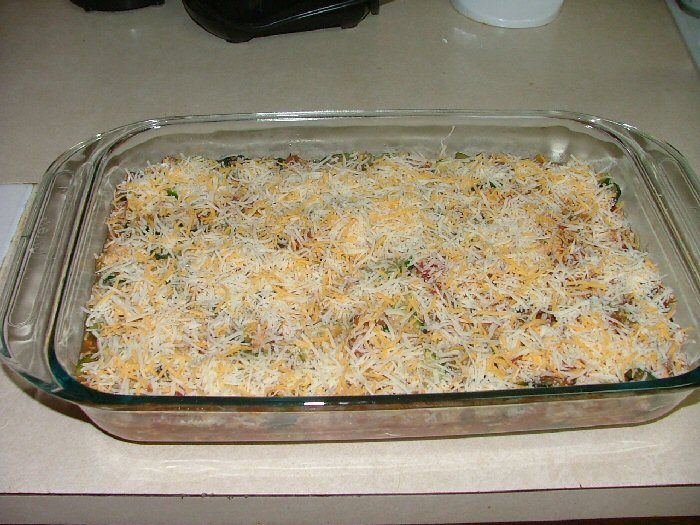 I served it with steamed cauliflower with a cheese queso. I served it over 2 tablespoons of rice, but it really didn't need to be served on anything, it was really good on it's own.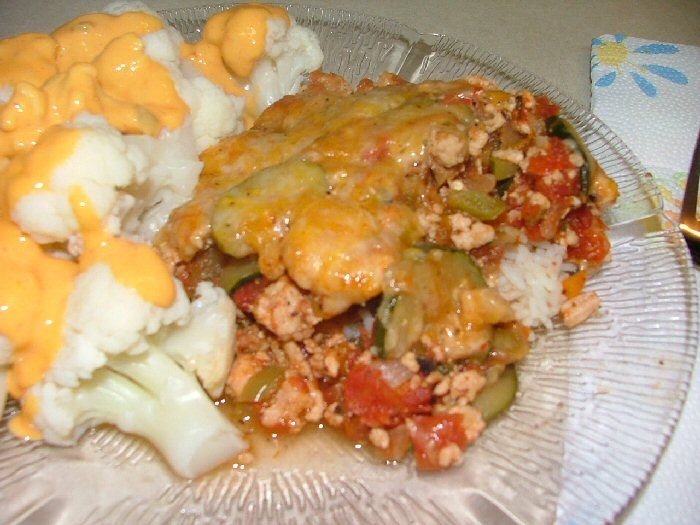 It was absolutely yummy!! One serving was 1/6 of the entire pan! It was a huge portion. Sammye liked it enough to go back for seconds. Rick could only say "Oh my God! This is delicious!". I'll be making it again! As you can see from the Macro-Nutrients below, it is a good, healthy, low calorie meal.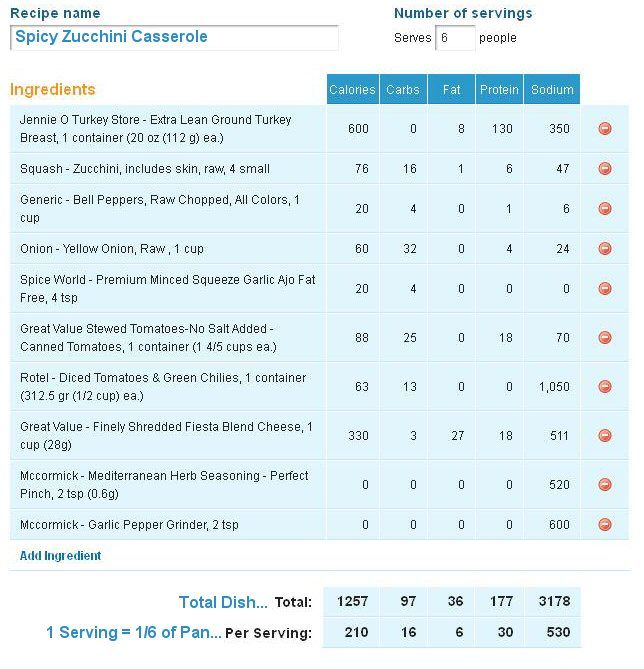 Now, I'm just thinking of what to make tomorrow!
Originally posted on December 5, 2012, by Stef.