I see so many recipes on Pinterest. Some healthy, some not. I never look twice at the non-healthy ones anymore. I only check out Healthy recipes and see if I might like them. Most are alright, but I normally change them up quite a bit. This is one that looked good to me, but I wanted to change it more to my liking. We are having this tonight. I believe the recipe I saw is called "Chicken Enchilada Stuffed Zucchini Boats". I prefer Turkey Breast and I made a few other changes, as well.
I start by gathering all my ingredients. My turkey breast tenderloin is already in my Crock Pot, waiting on some company.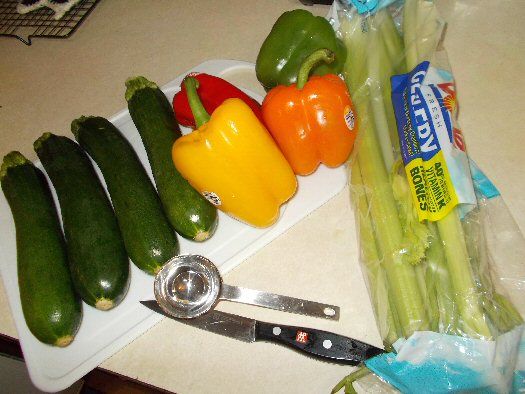 I chop all my peppers, onion and celery and pour it into the Crock Pot, over the turkey breast. I cover it all with low sodium chicken broth and set it to high for 5 hours.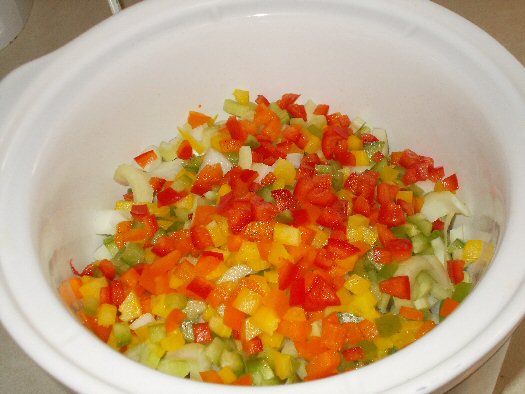 While that is cooking, I get other things ready. First I clean and dry my zucchinis, I slice the ends off and split them lengthwise. I use a small spoon to scoop out the flesh, leaving about a 1/8 to 1/4 shell. They look like little canoes!
I chop all the zucchini that I just scooped out.
Once my turkey is done, I strain all the veggies out and add them, along with my chopped zucchini and the spices, to a large fry pan. Using a bit of Pam cooking spray, I simmer this about 10 minutes.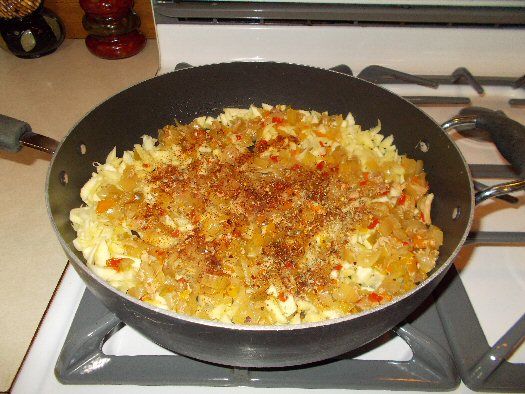 While the zucchini mixture is simmering, I shred my turkey breast.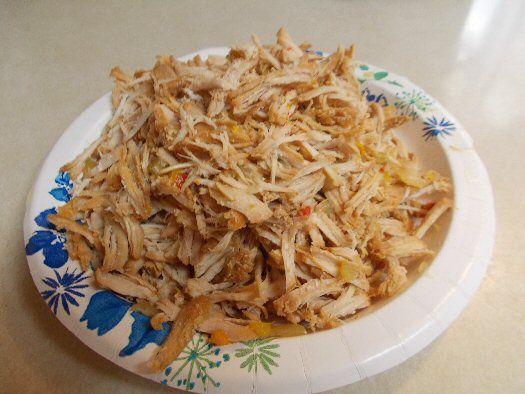 Then I add it into the fry pan, mix it and simmer another 5 minutes.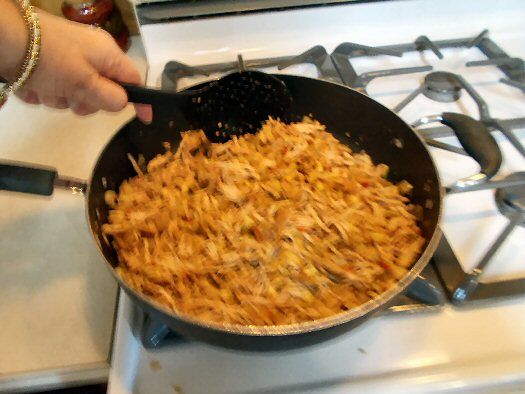 Meanwhile, the zucchini is added to a pot of boiling water for a couple minutes to start the cooking process. Then, I remove it to paper towels to drain.
I mixed my Enchilada sauce with a 1/2 cup of the Italian Sauce. I spread a little to cover the bottom of the pan and put my "Dugouts" on top. I stuff each dugout with 1/8 of the entire mixture.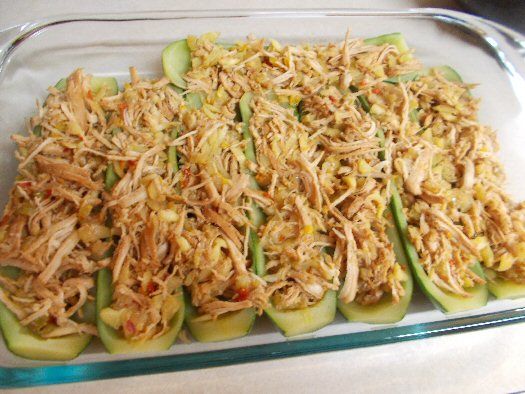 I use a serving spoon to cover each zucchini with the sauce mixture.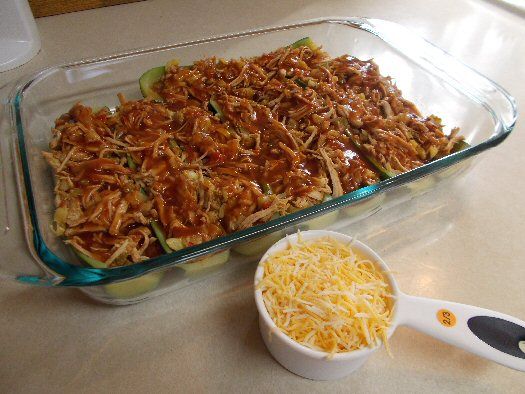 Then, I sprinkled 2/3 cup of cheese over it all.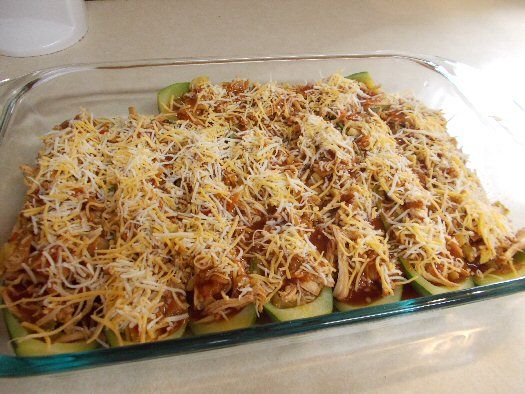 I covered it with foil and baked it at 400 degrees for 45 minutes.
The Macros are...
I'm serving it with a small salad. At these calories, I could have 2. But, I'll probably have 1 and save my calories for ICE CREAM later! Muhahaha.
Thanks to Gina at Skinny Taste, for the original recipe and inspiration.
-Originally posted on August 21, 2012, by Stef-