Spar
kling, rich, glittery....GOLDEN threads! Flowers! Perfection! Love!
I have had this pattern and fabric in my stash for quite a long time. I kept meaning to make it and always got distracted by something else. This time, I was drawn back to it by the golden fabric. It has a ton of shine in person.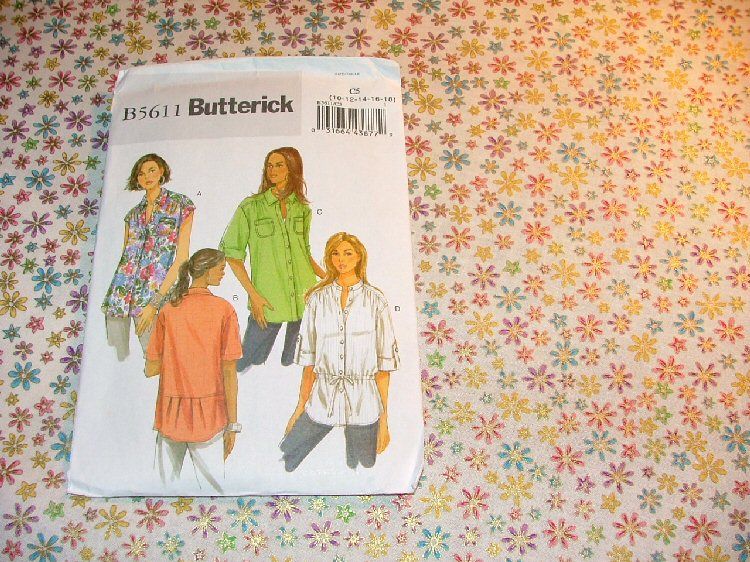 I begin making my collar and collar band.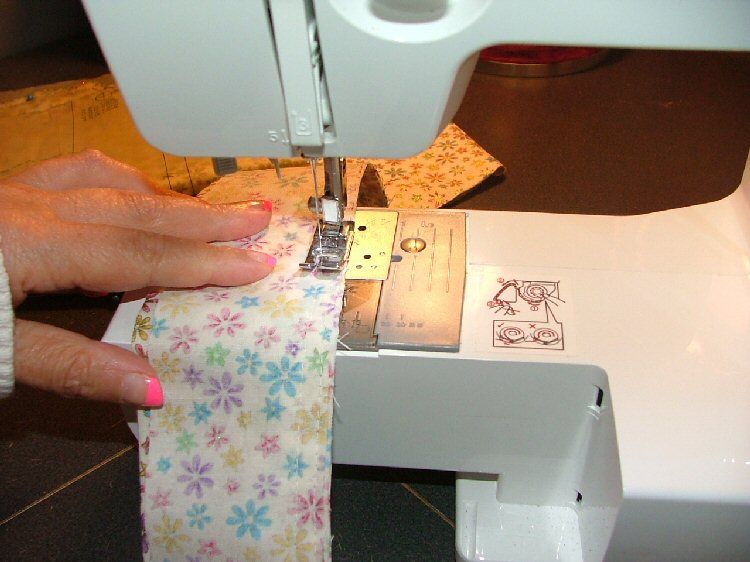 It's at an impasse now. I need to top stitch it near the edge and had planned on using golden thread. I tested my thread on a scrap and really hated it. It was much too thick and bunched up on the underside. That just will not do!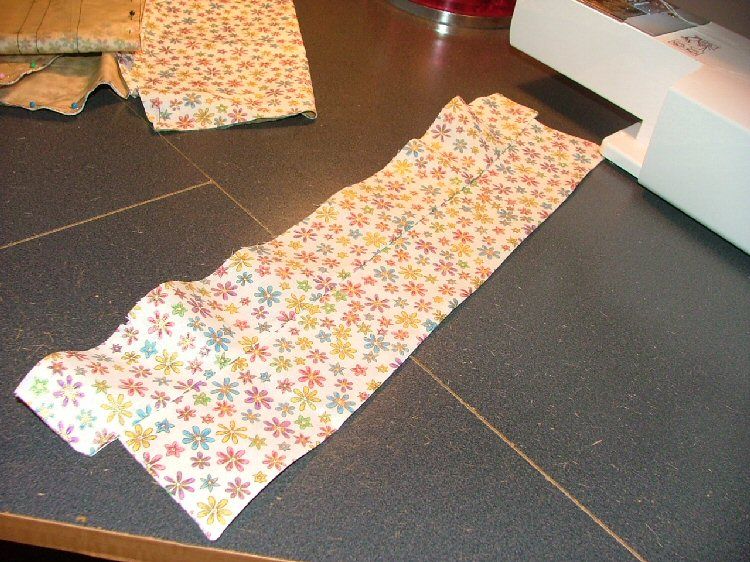 I get my pocket ready and have the same problem. I want to attach it to my shirt with golden thread! =/ I'll just leave it pinned here, work on all I can get done and then head to JoAnn!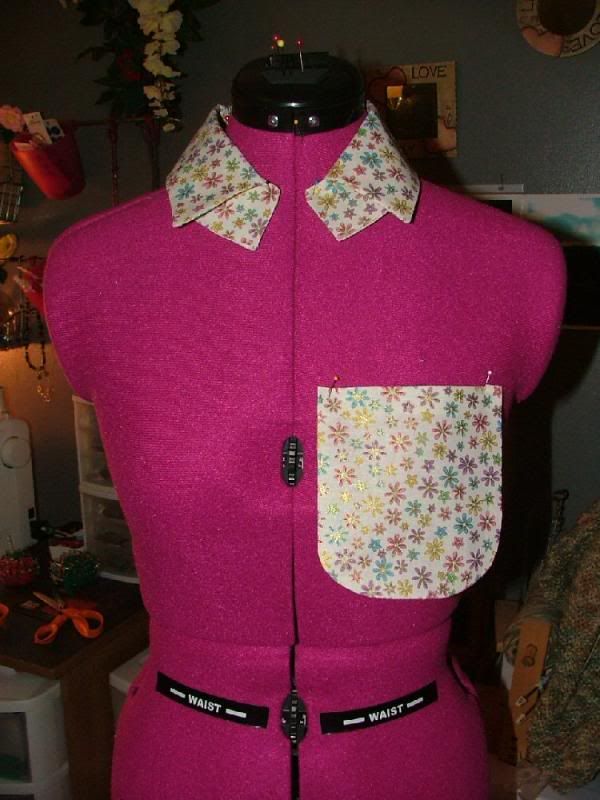 I get my pleats done on the lower back.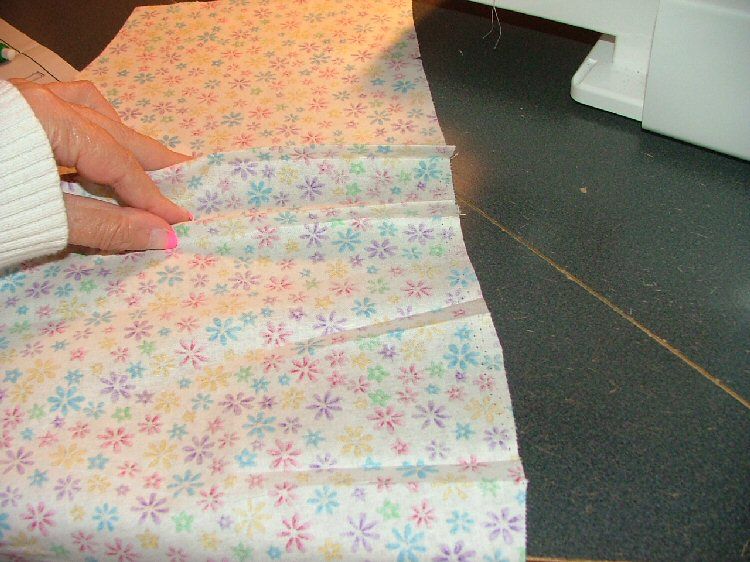 ...Attach my pleated portion to the back. And now, I need my thread.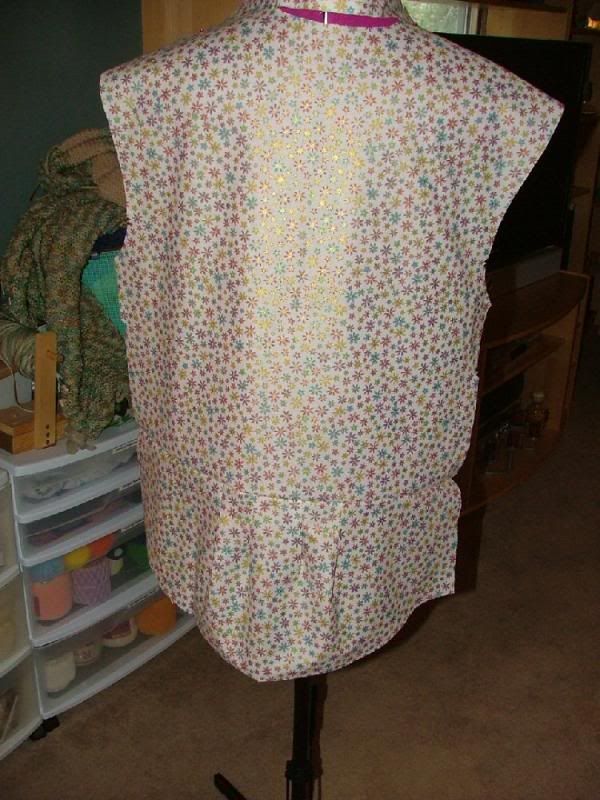 I found what I wanted and headed back home.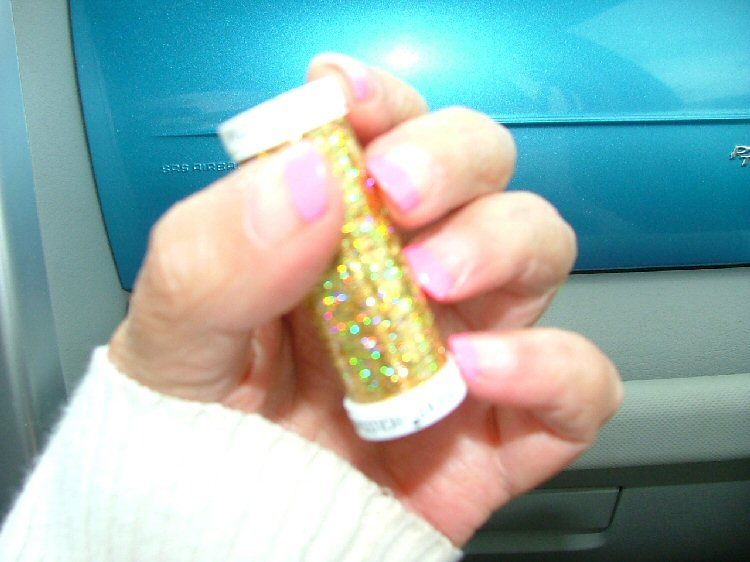 Shirt, meet pocket!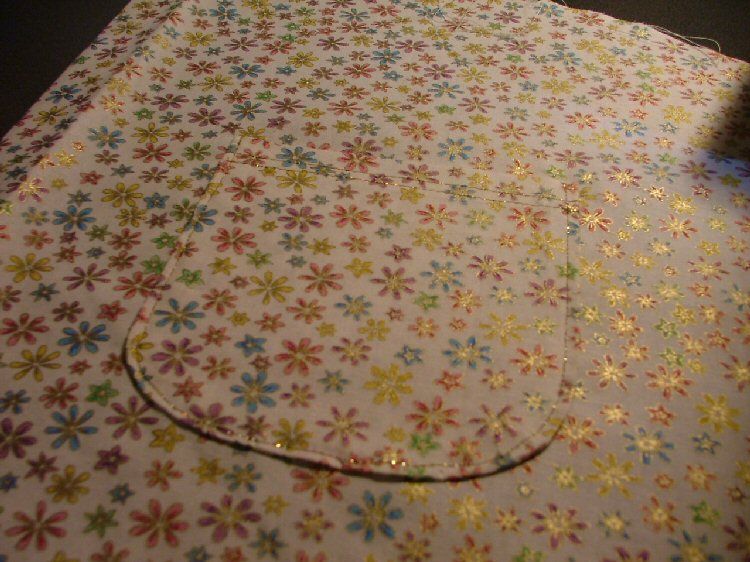 I use my golden thread to make the button flaps too. I love the little bit of sparkle it adds. I gather my shoulders and stitch the front to the back. Now, I can add my collar.
I stitched around the edges of my collar, pinned it to my shirt and added my Designer label too.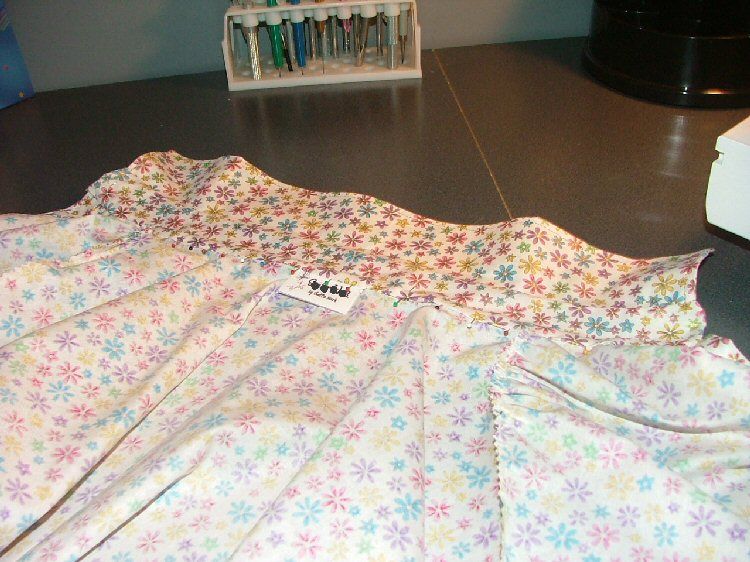 Now, to close the sides and hem the bottom and the arm openings.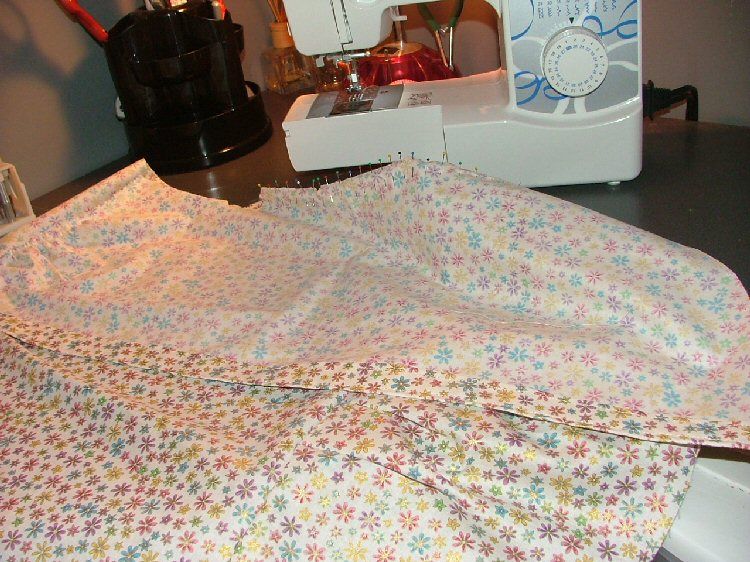 Golden buttonholes! I likey!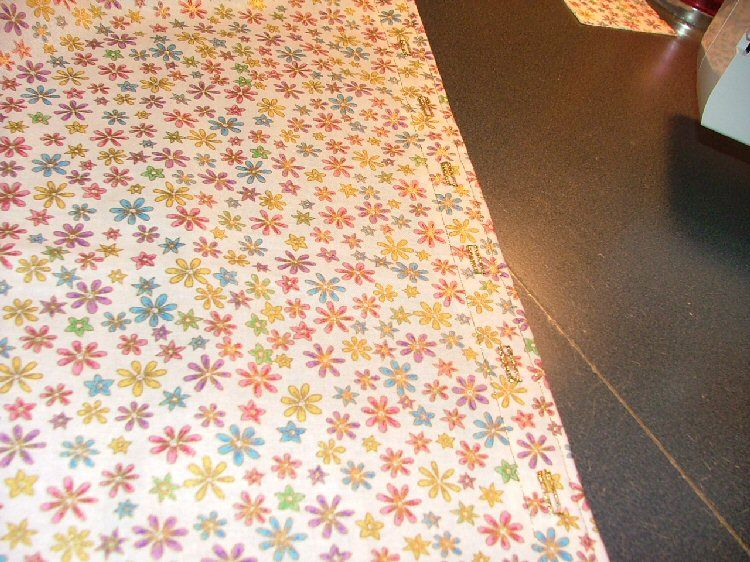 It took me forever to choose my buttons. I have so many in my stash. I couldn't decide on one color, as there are several different color

s of

flowers in the fabric. Sew, I chose 4 different colored, small, square buttons. I think I like this!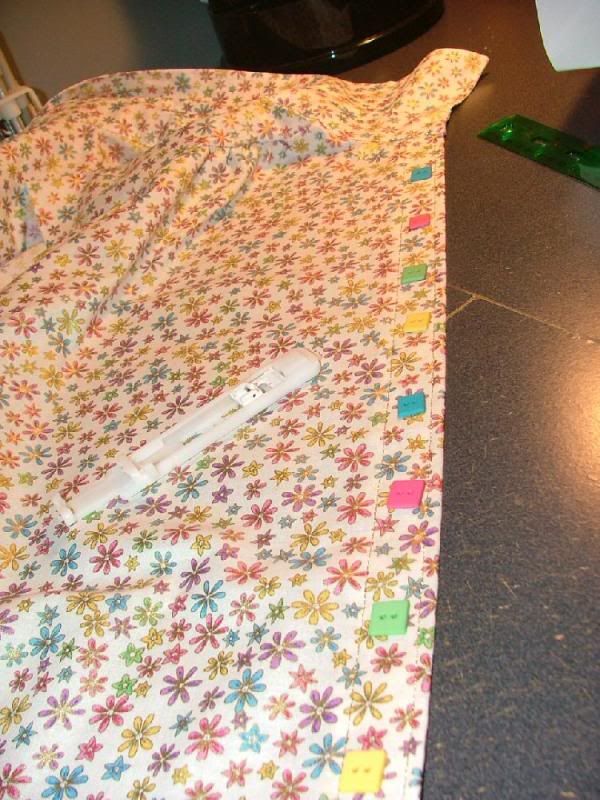 There are many colors in my new blouse. I can wear about any color pant or shorts with it. I wear it here, with a pair of very dark blue pants, that I also made.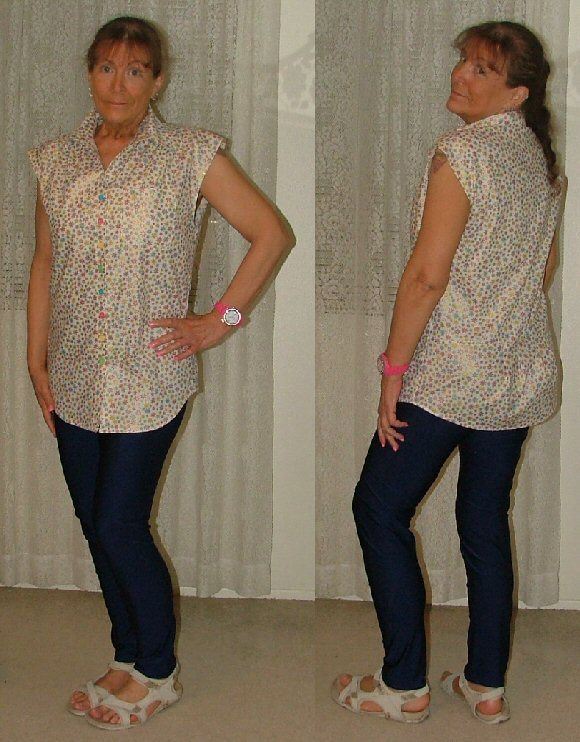 I'm pretty happy with my new blouse. It only took me today to complete it. And that was after spending the morning at G-Sales and the Dominos Pizza Grand Opening, down the street from my house.
~Originally posted on April 27, 2013, by Stef~