Ever since I made my homemade top pattern and created my cross back tankie, I have wanted to make another in blue! I have the perfect fabric, from my favorite local fabric shop. It fades from light to dark blues, has a nice leaf/floral silhouette and is just pretty as Hell! It'll do nicely!
This will be sew simple! haha I gather my supplies: my self drafted pattern pieces, my fabric, thread and piping. All I need, other than this, are my pins, scissors and machine!
I cut the front and two sides out. Now to make a cute summer tankie!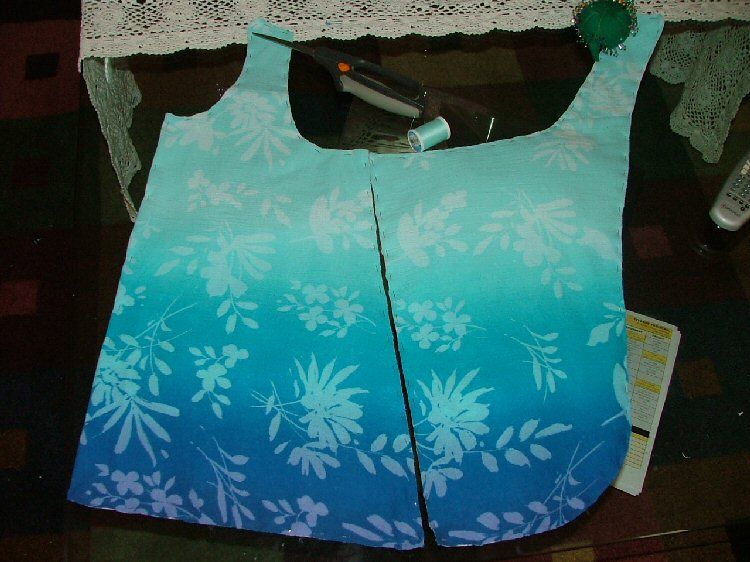 I plan my trim and decoration before I start sewing. It helps me to get a nice visual by pinning my fabric to my dress form and then adding different trims, buttons etc, until it grabs me. The blue piping matched the mid tones of my blue, perfectly. I decided on the three white flower buttons too.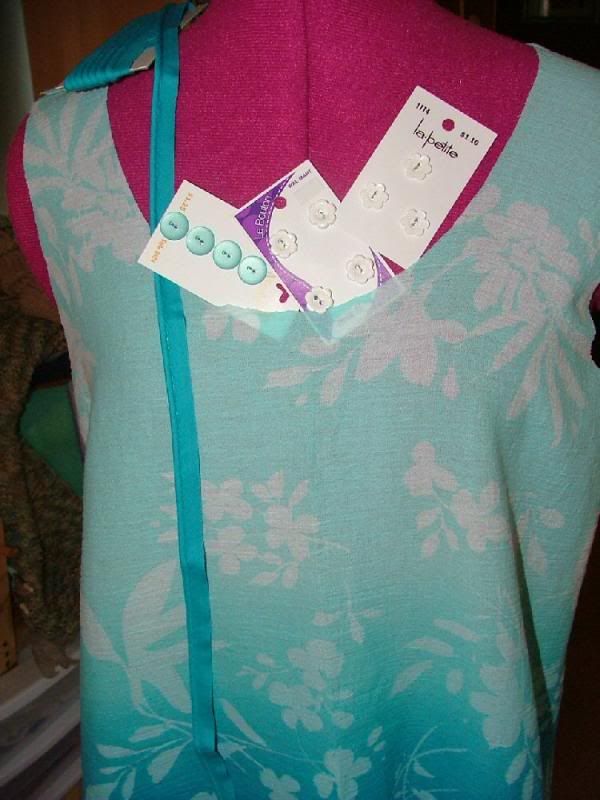 I sew my pieces together. This is very time consuming. It was three whole seams! /sarcasm off... I tidy up all my seams and get ready to finish it. I also added a small elastic gather under each side of the bust. I like this detail.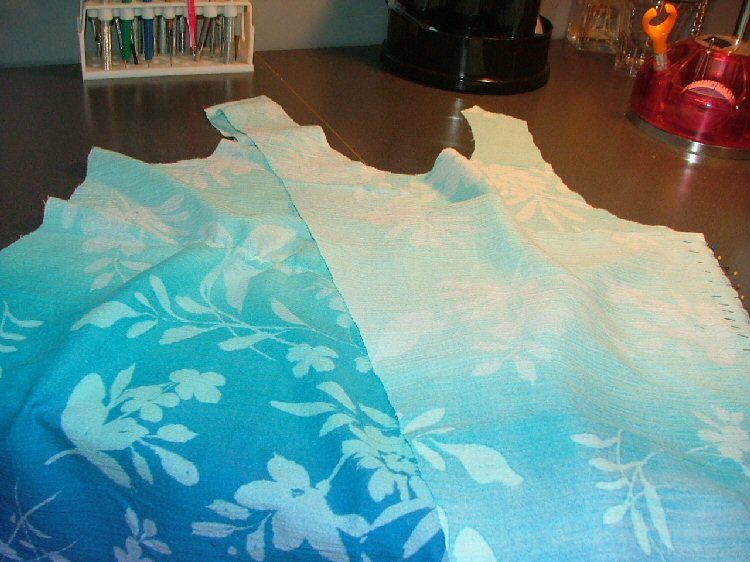 This is actually the most time consuming part. It takes FOREVER to pin all this piping on every edge. There is almost 6 feet of it on my finished top!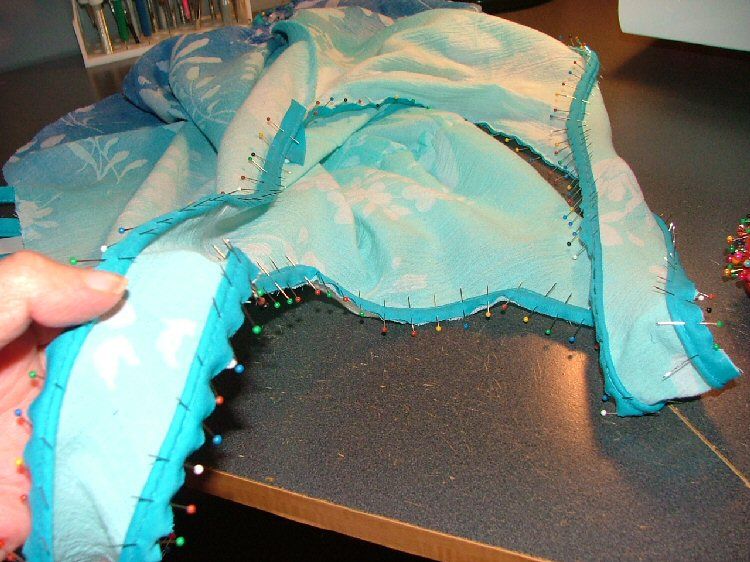 More time to baste my piping on and then top stitch it all neatly in place.
The finished back.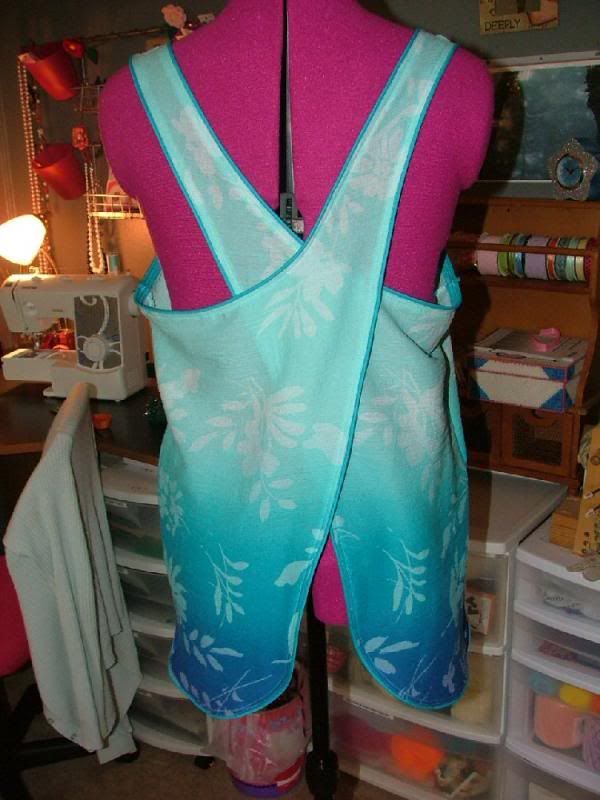 The finished front...almost. I still need to sew my buttons on.
A closer view of the necklin

e

piping and top stitching.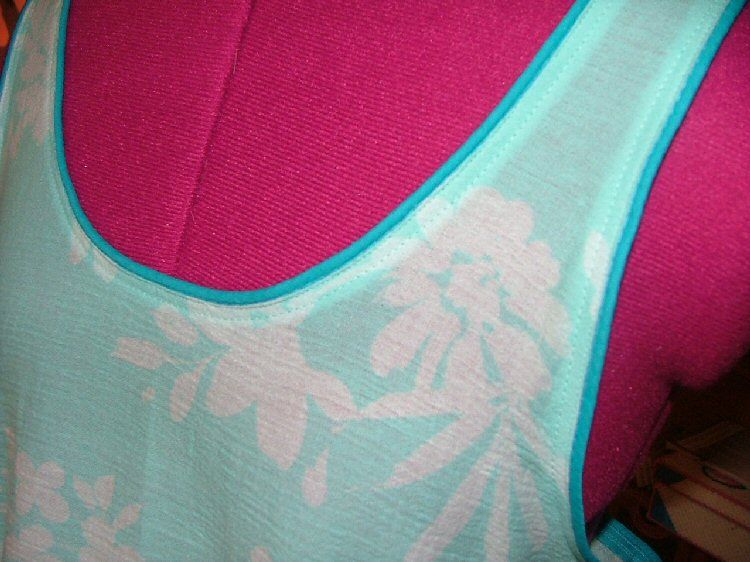 Buttons on and ready to wear! I'm glad I went with the white buttons, I like them! I am seriously obsessed with this fabric! It is very light and breezy! I could use a dress from it too.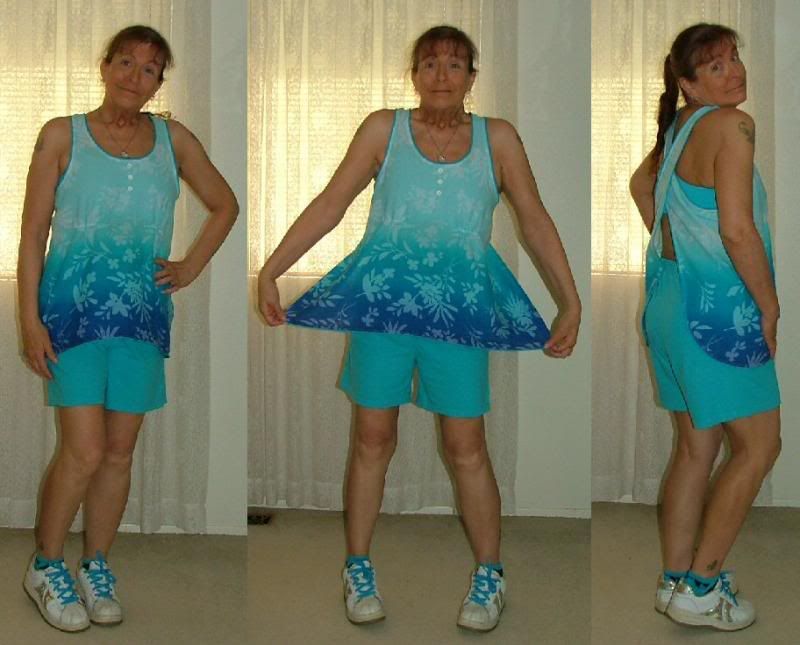 Onward to the next project. Rick says I am addicted to sewing. I can't say that I disagree. It has really been

therapeutic

over the last year. Alright, Rick also says that he can think of many other things that could be much worse. This helps me and fills my closet too! The only thing is, I might need to build a bigger closet. Lord, life is sew hard! Until next time!
~Originally posted on April 25, 2013, by Stef~