Well, I finished my Yellow and White eyelet top yesterday. As soon as I finished it, I was compelled to start one in stripes! I can face the stripes in different directions to make it more interesting. I'll make a couple, with different stripe patterns. So, begins the first one.
My pattern is McCall's 6566 and my fabric is a bright, Hot Pink and Black stripe. The stripes are narrow, maybe 3 per inch. This top features "Princess Seams". I'll have the stripes in the center, vertical. On each side, I'll make them horizontal. The Deep V stripes will run diagonally. The "Seat" area will run vertical. I think it'll look cool!

M

aybe not! haha We will see.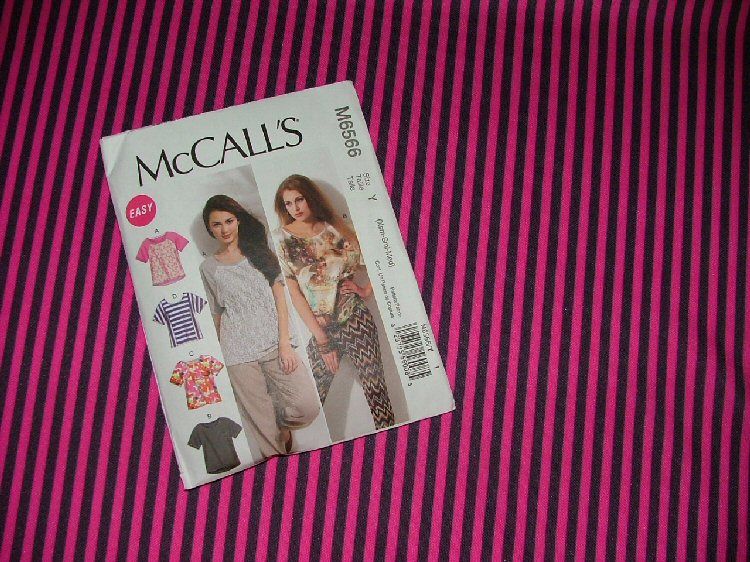 I decide to use Hot Pink Piping as the facing for the entire neckline and to hem the sleeves. I really think it gives it an interesting, polished look. And, I like the contrast. This is much more time consuming than just hemming, to me anyway. First, I have to pin my piping along every edge I want piped.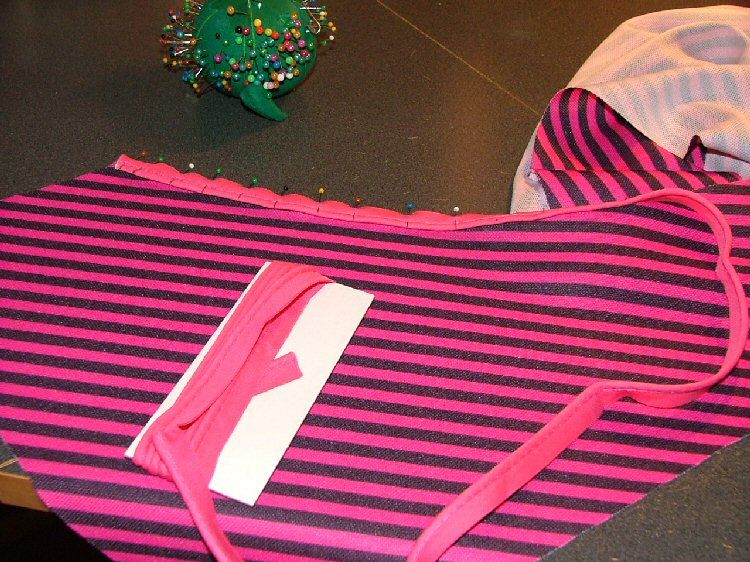 Then, I baste it in place.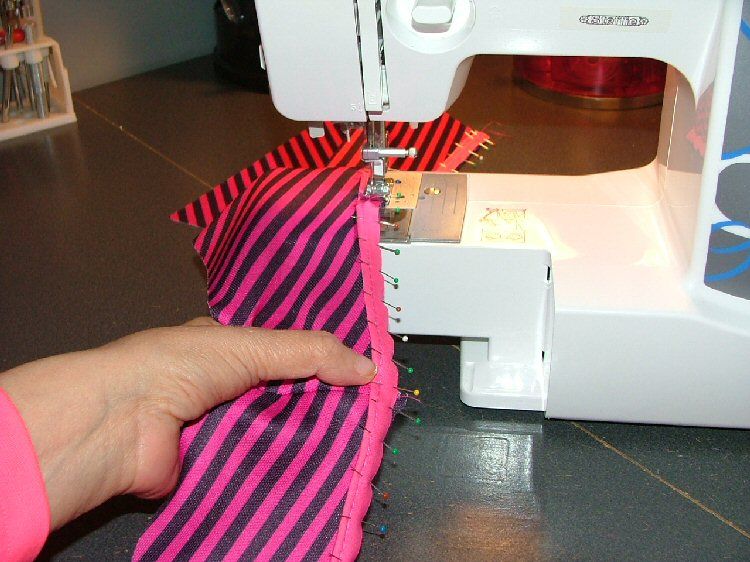 Finally, I turn it to the inside and stitch it very close to the edge.
This is the middle section. I'll add each side to this.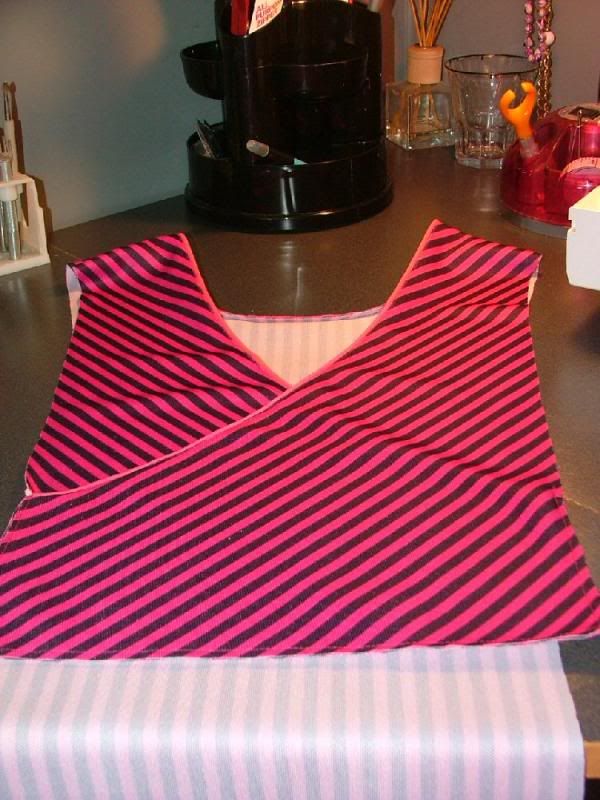 The sides are attached. Now to add the "Seat", sew the sides together and hem it.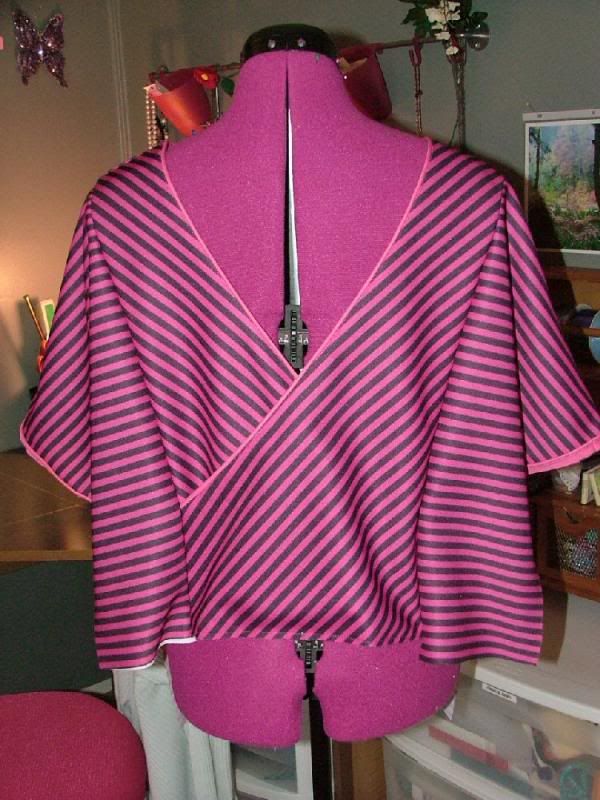 A closer view of the neckline.
The sleeve finishing.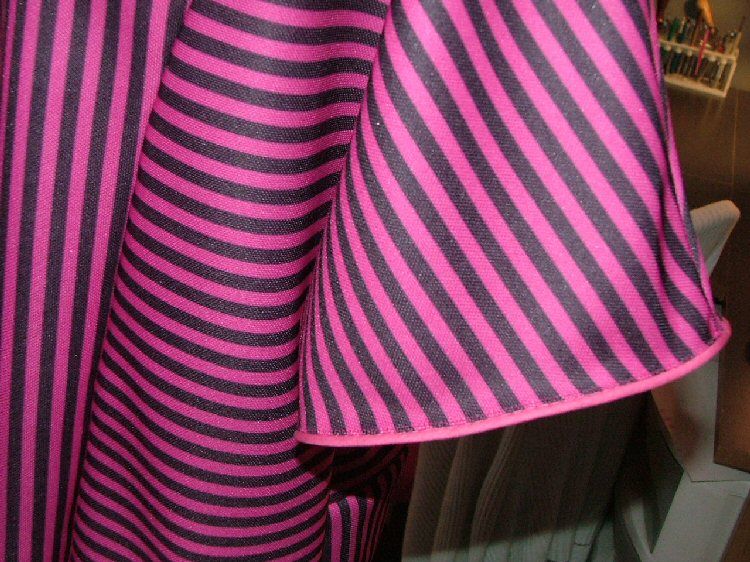 My new top! This top took about 2 hours, from start to finish. I'm pretty happy with it!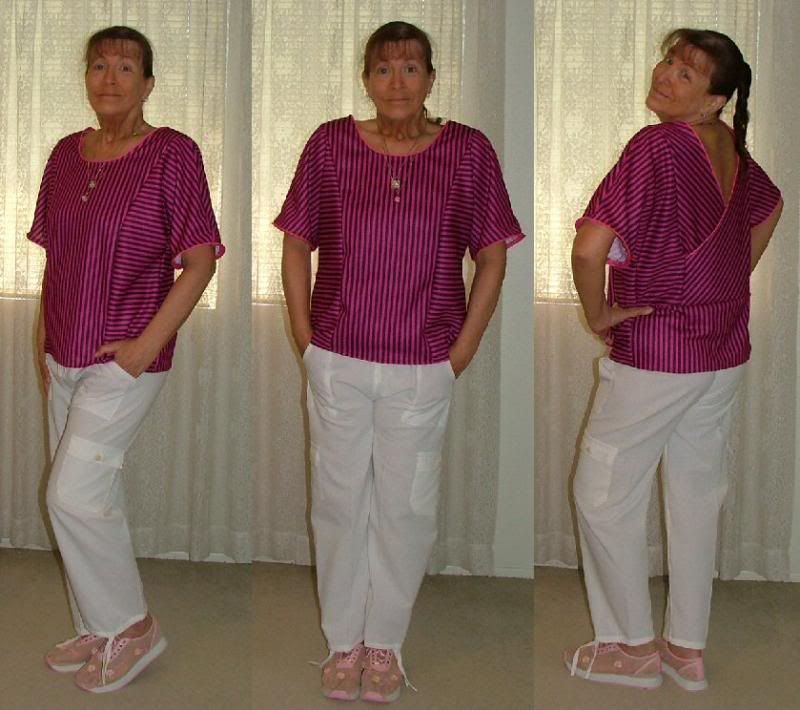 I have a light Pink and Red LARGER stripe fabric. I'm going to make the same top from it. Only, I'll switch out the direction of the stripes. I'll start it later. Until next time. I'm SEW happy!
~Originally posted on April 24, 2013, by Stef~