I have been coveting this pattern for a while now. It finally went on sale at JoAnn, for 99 cents! I couldn't pass it up at that price. Of course, I picked up a few others that I was missing, while I was at it. Problem was, I really had no fabric I wanted to use for it and didn't have time to look. So, I headed home with my patterns and made plans to buy fabric later.
Being the impatient person that I am, I got home and got antsy to start it. I looked through all my scrap fabric and found 2 leftover pieces of eyelet, that I really like. I figured even if I didn't love it, I would know how to make it easier next time. I really want to make View D, with opposite facing stripes, only I'll make mine opposite of the drawing. I'll make yellow and white for now.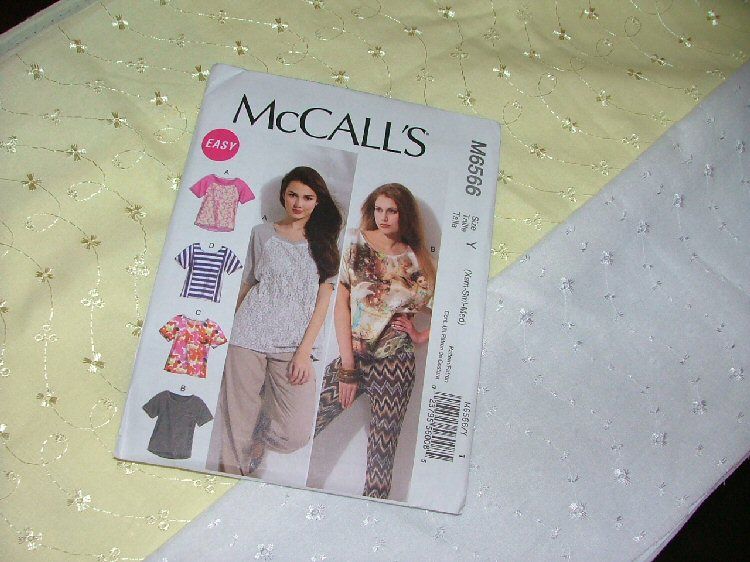 The instructions called for it to be put together, exactly opposite of how I would have done it. Good thing I actually looked at the instructions though. My way would have been a pain to construct. There is definitely a method to McCall's madness!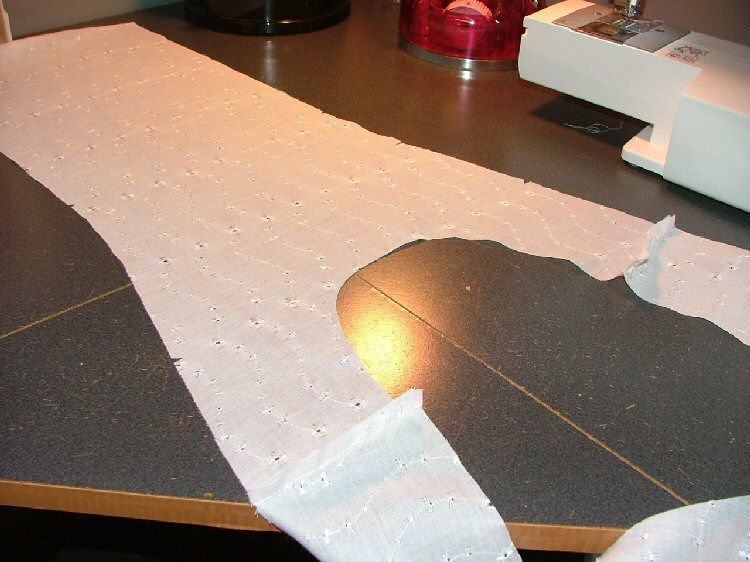 Pinning it up, just to get a sense of how it will look later.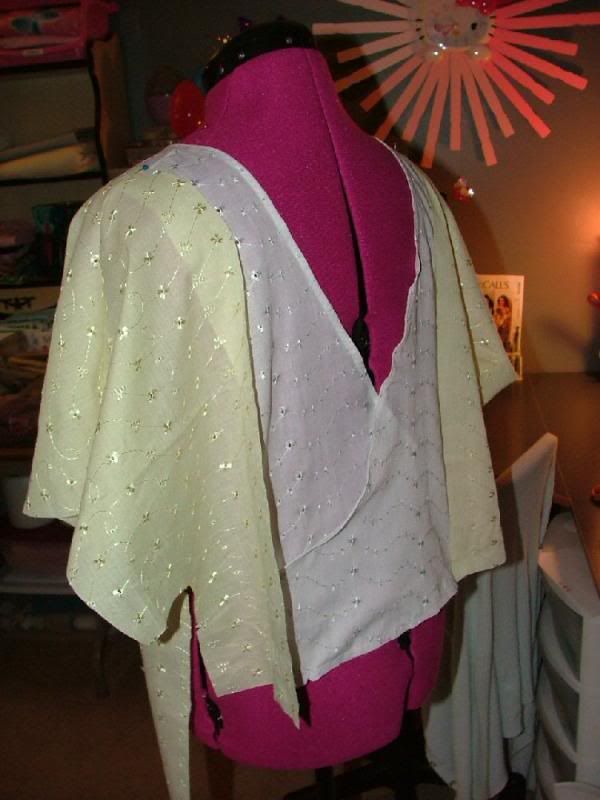 Everything is joined at the shoulder seams, before any sides or fronts are added. It made complete sense!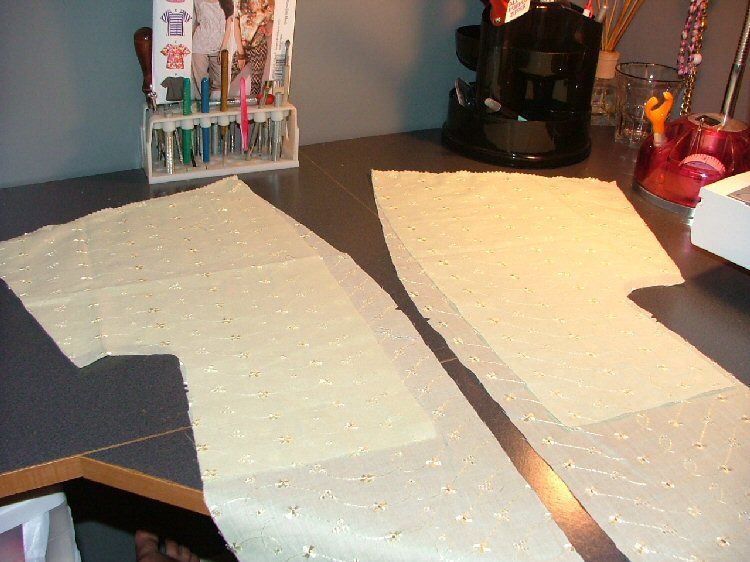 Sides pinned to middles, ready to sew.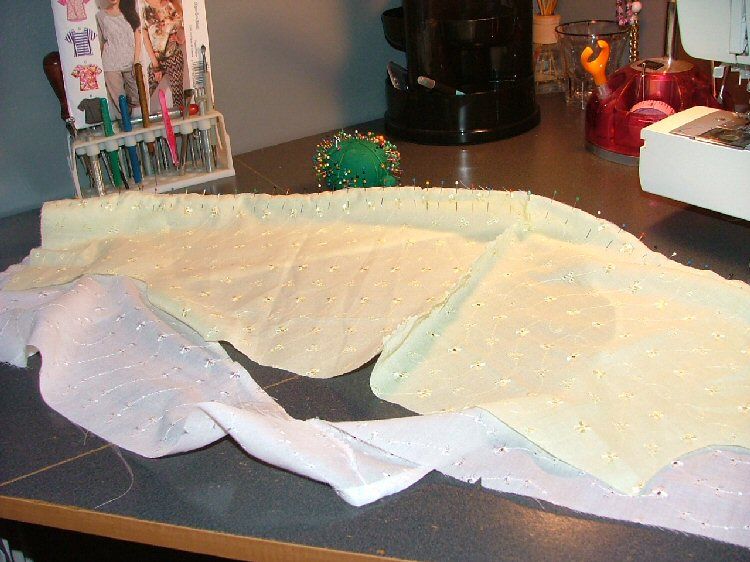 One side done, one to go.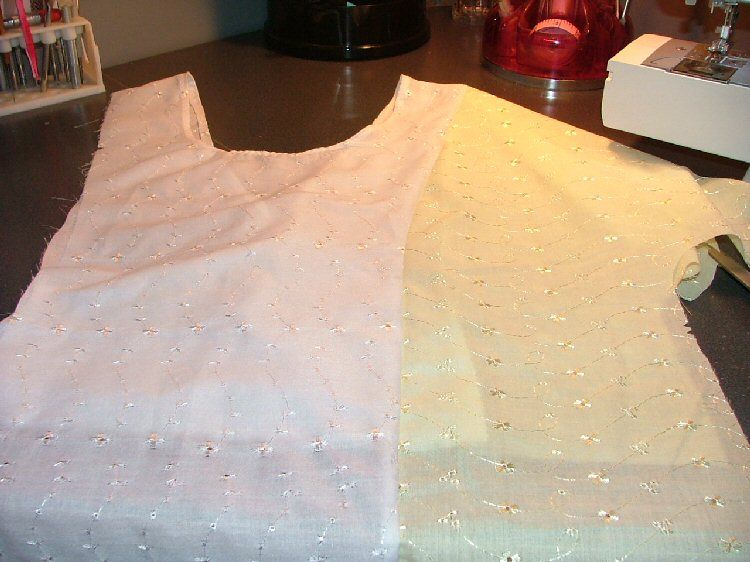 The front, almost finished.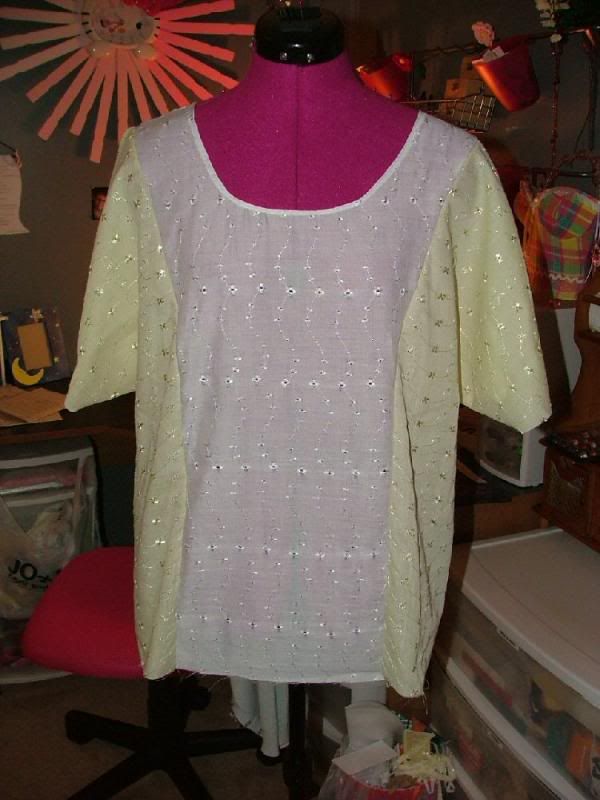 The back. All that is needed are hems on the bottom and sleeves.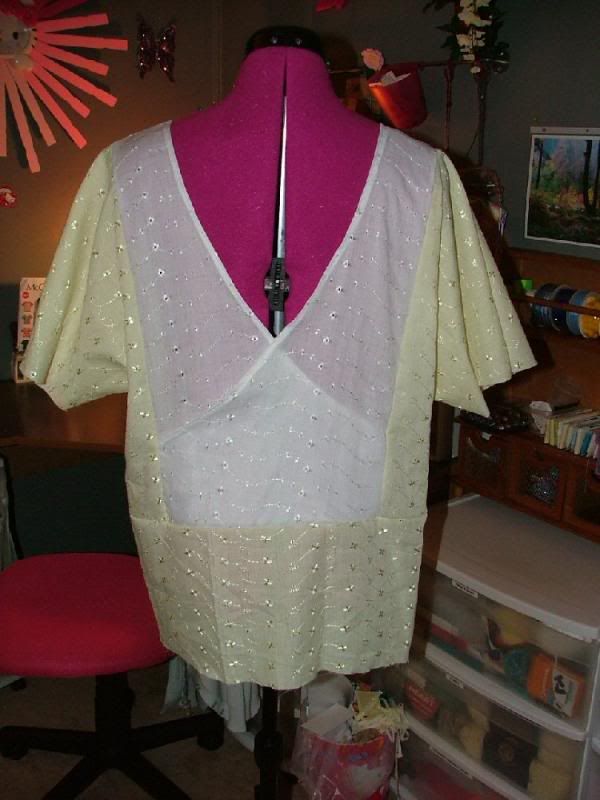 Hemming everything. And done...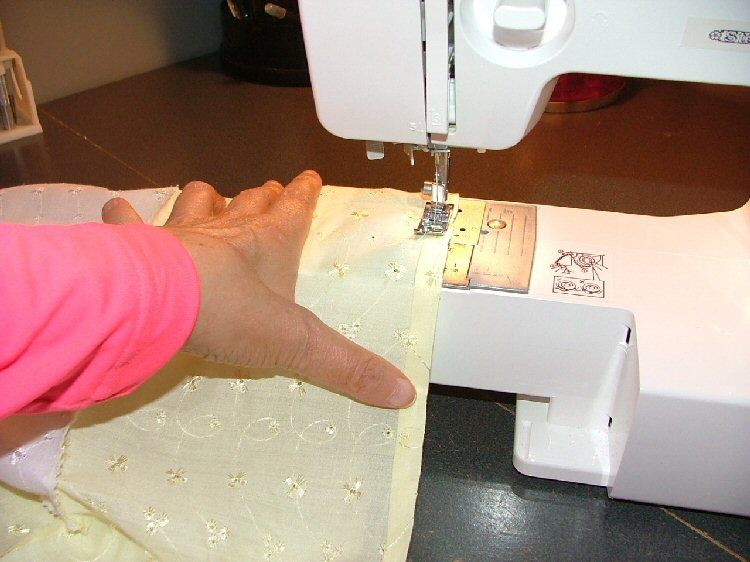 I like it better than I thought I would. The colors are pretty together. I'll wear it from time to time. Now, I really can't wait to start a striped one. I bought fabric, so I can get going on that one! I actually bought two different stripes. I might make both, changing the stripe patterns up.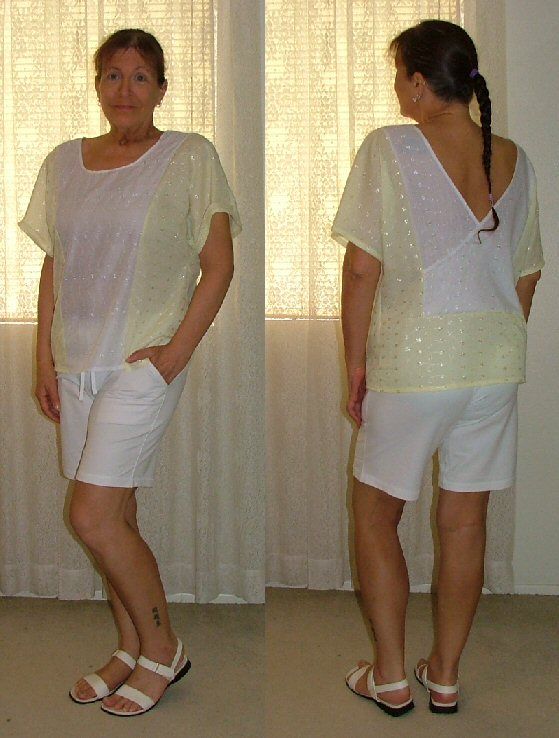 Onward...to stripes!
~Originally posted on April 23, 2013, buy Stef~