On Monday, August 5, 2013, Tracy, Shakeena and Cooper showed up on our doorstep. We were embarking on a grand adventure, driving 2.5-3 hours away, to reach the Pacific Ocean. You see, I had not seen the Pacific Ocean since I was a kid, living in Hawaii. The last time I saw a large body of water, the Gulf of Mexico specifically, was when Sammye was very young.

I have lived within 3 hours of it for 9 years and had never gone. We are changing that today. It was Tracy's idea, she knew I had never been. So, she made the plans and accompanied me. She brought her dogs and I brought Icey and Charlie. They all had a wonderful time. Well, except my dogs, when the waves would come rushing up. They both ran from the water and didn't act too pleased. lol

Here are a few pictures of our day.
Charlie and Icey, waiting as I pack our bags. Tracy is coming to get us and they are excited!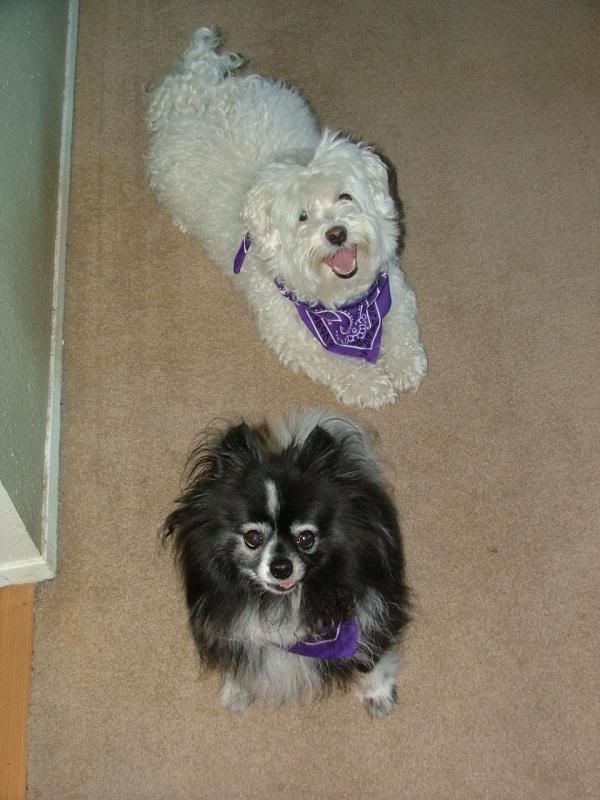 We arrive at the parking lot. It's a little haul to reach the beach. Good thing we don't have much to carry!
My first view of the Pacific Ocean, since I was a youngster.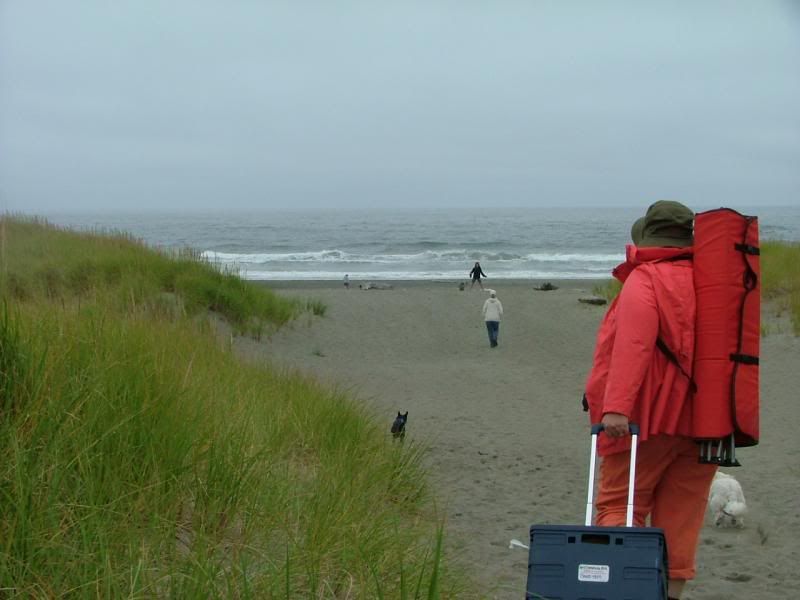 Random waves...with or without flying objects!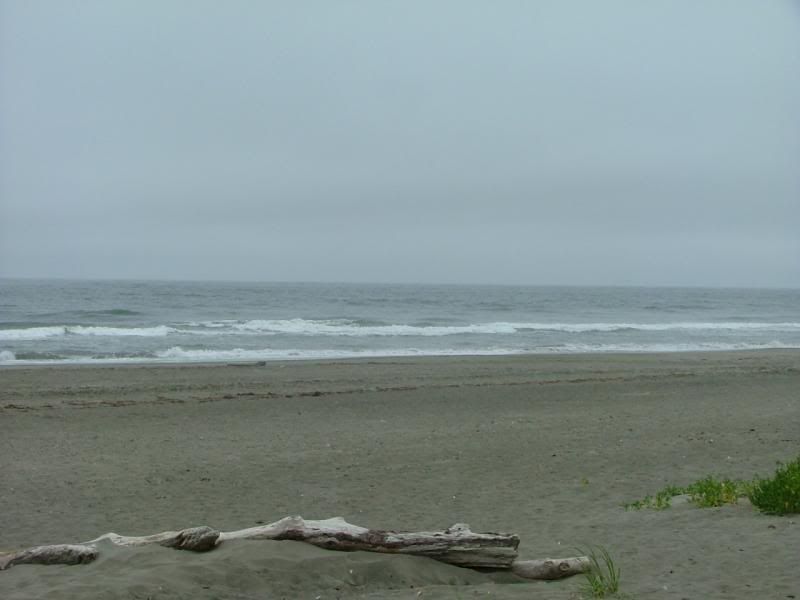 Stef, relaxing...and freezing! It was pretty cold when you just sit still. I left my extra clothes in the bag though. I didn't feel like adding more layers.
Tracy, acting goofy. Oh wait, what you say? That's her normal face? Muhahaha!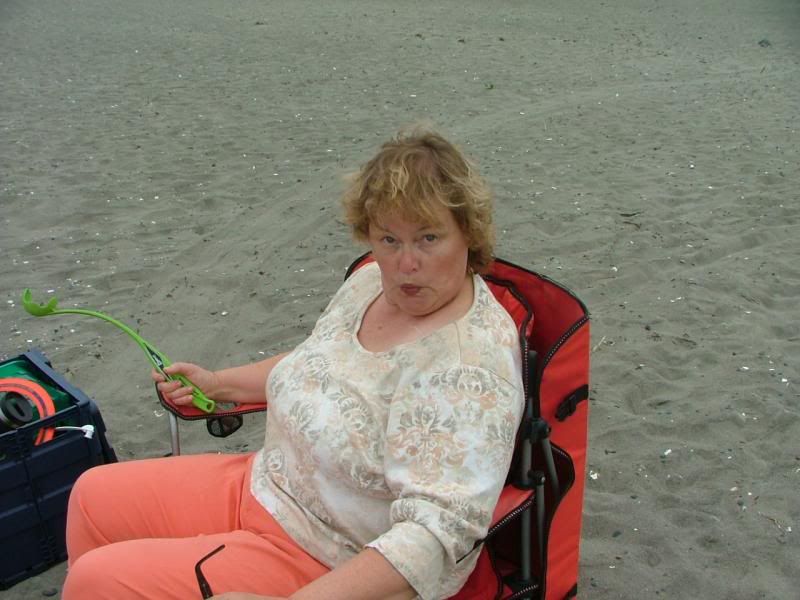 The dogs, taking over our little piece of real estate.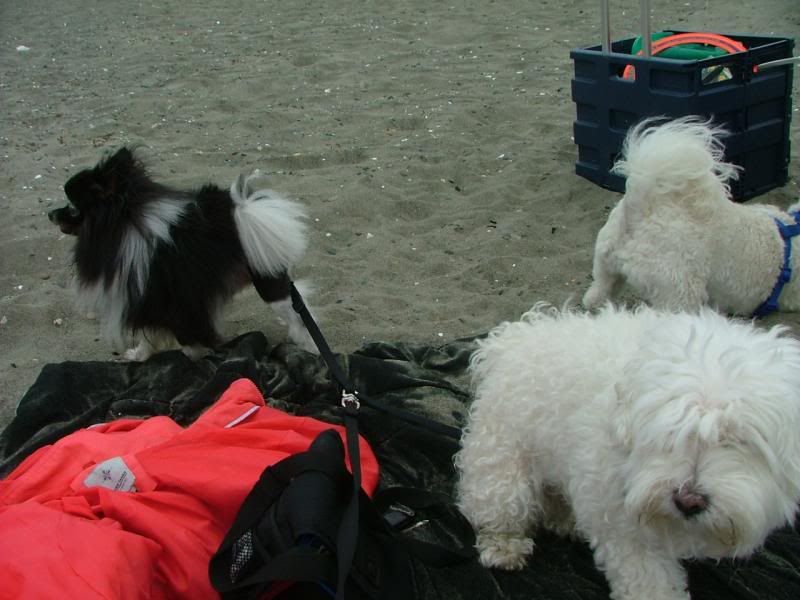 My toes are filthy, sandy, dirty!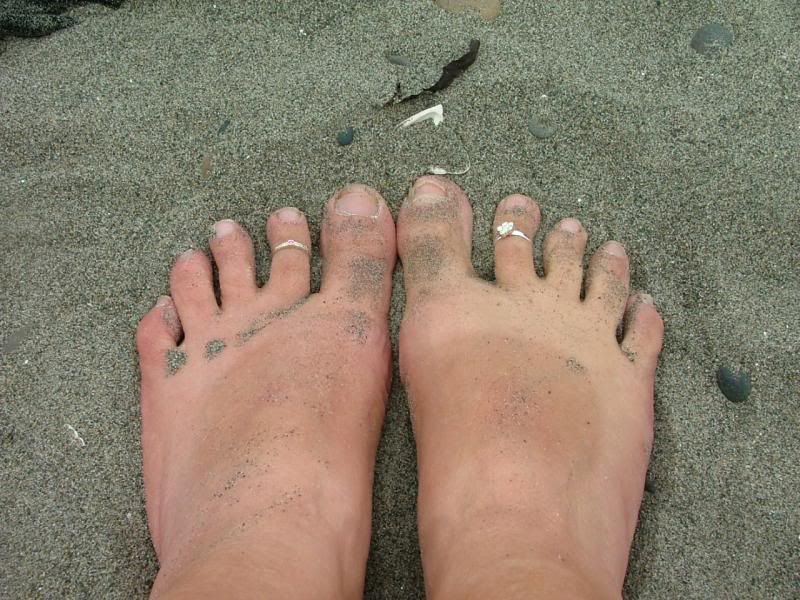 Shakeena! <3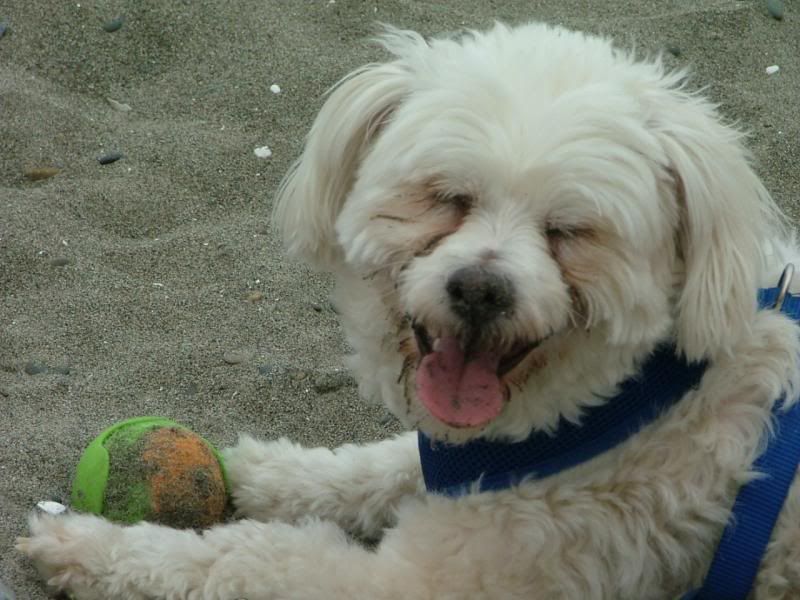 Icey! <3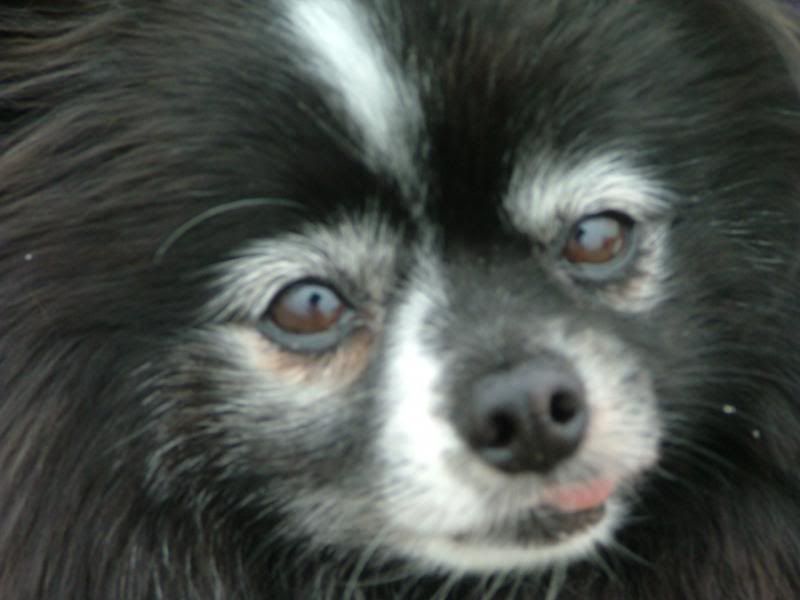 Random waves...with or without flying objects!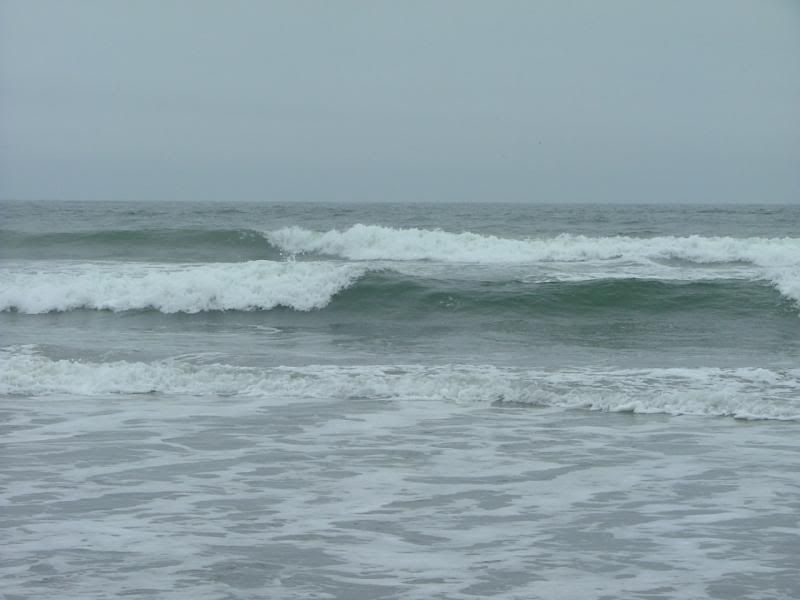 The sound of the waves is so calming.
I had no idea how the water felt...yet!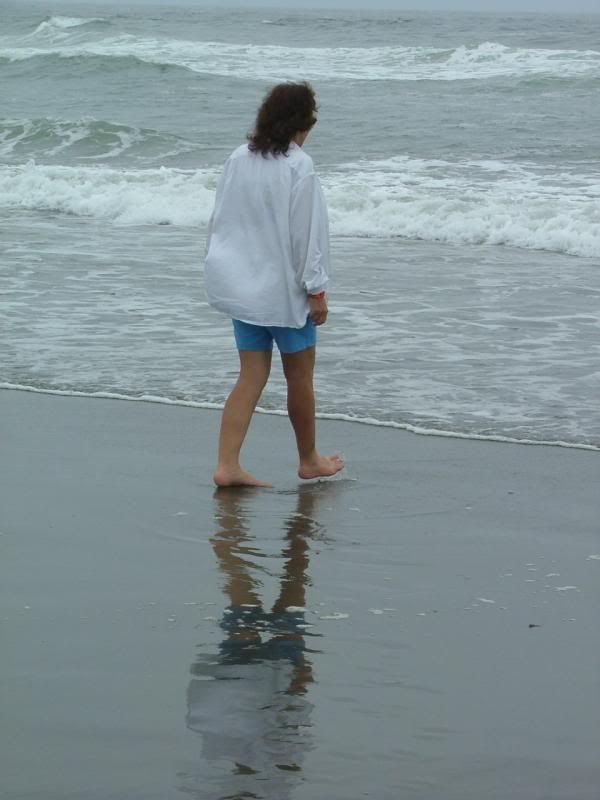 Brrrr That stuff was freezing cold!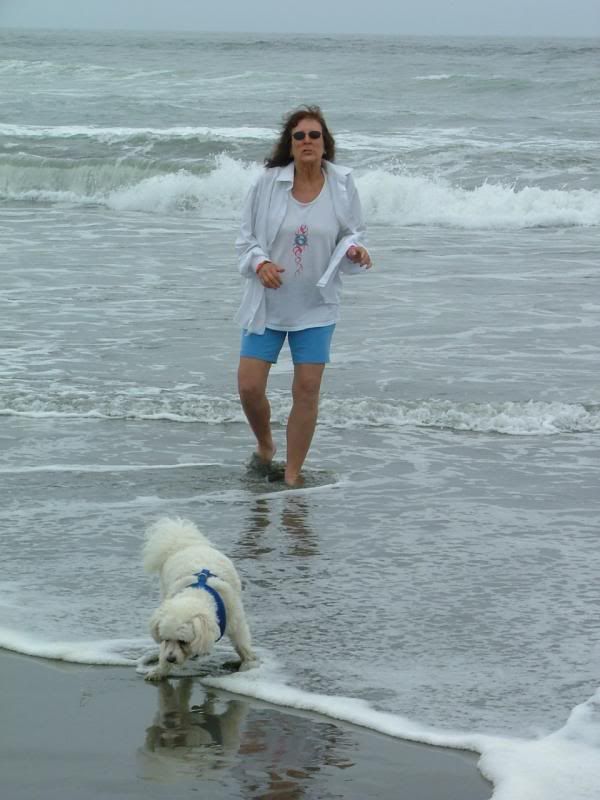 I'm standing in the ocean! We were there at low tide. It was steadily coming up, while we played. High tide was a little after 1pm.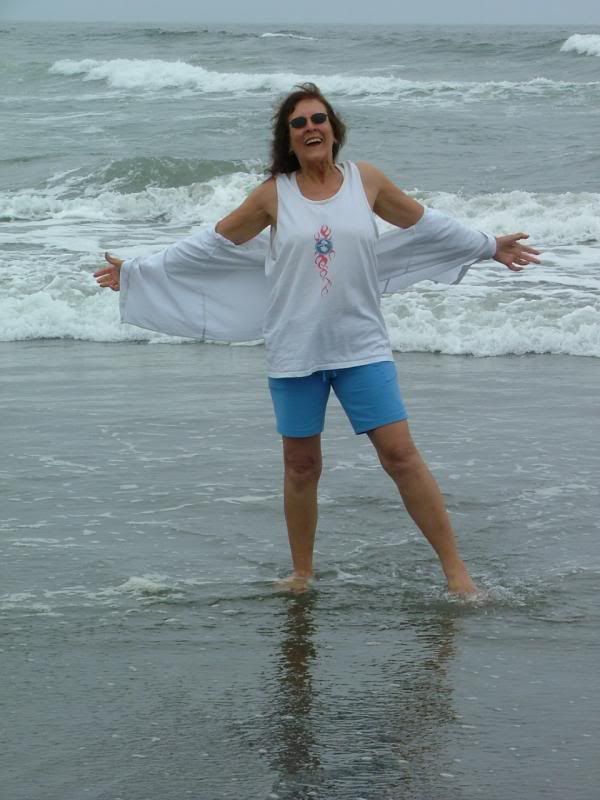 Random waves.
Random waves.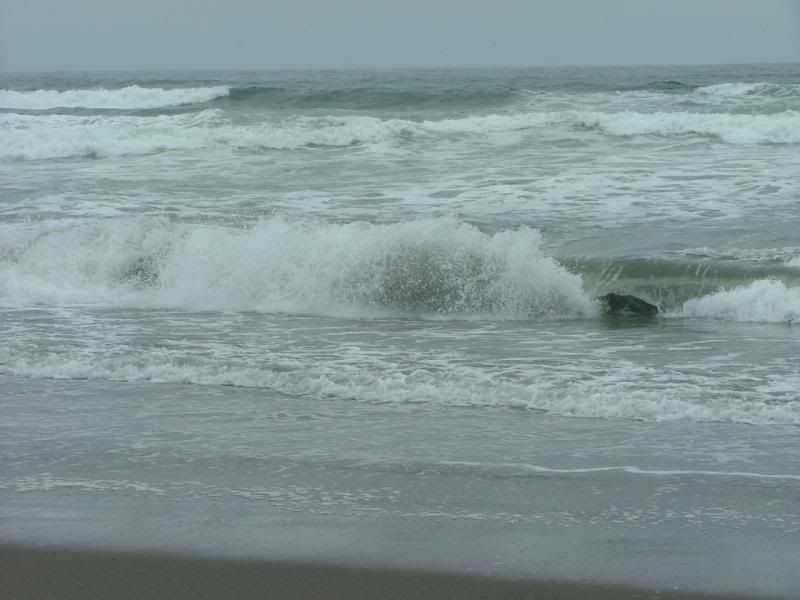 Random waves...with or without flying objects! I felt a bit like Tippi Hedren, when they all flocked overhead!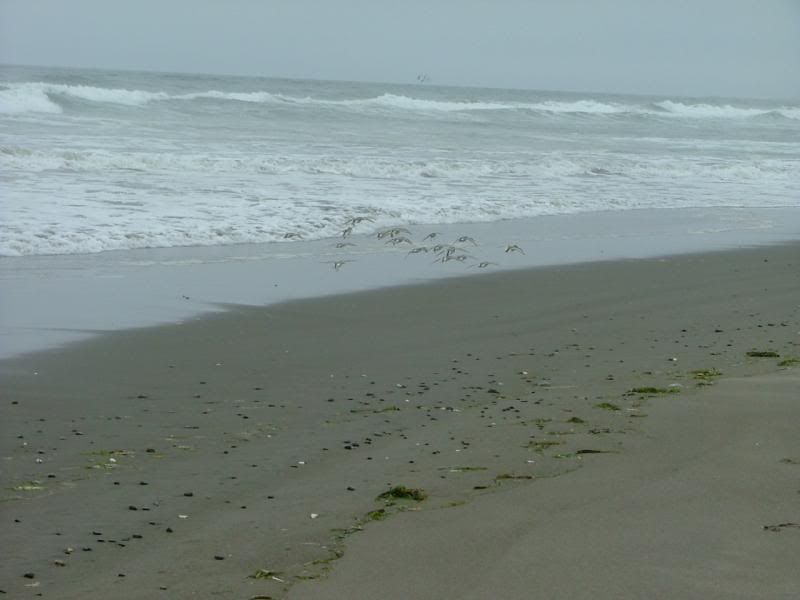 Pretty Sand Dollars!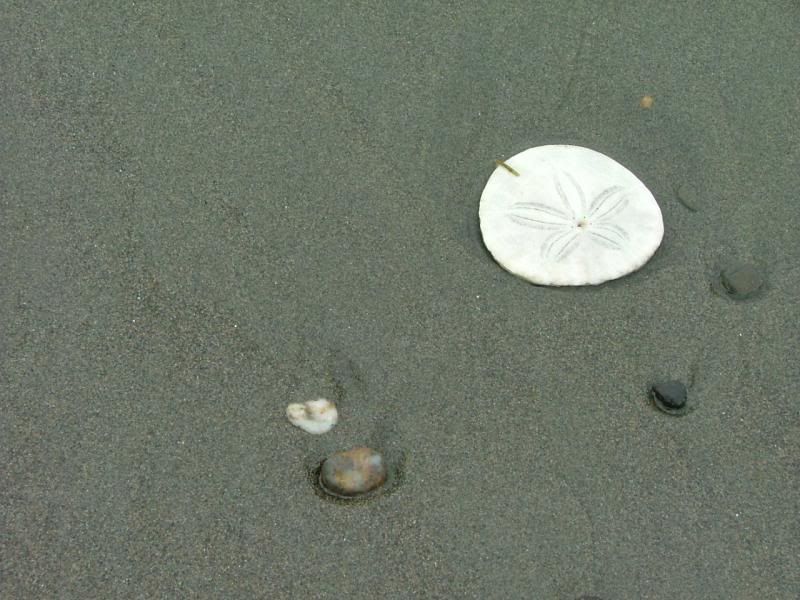 Charlie! <3

Random waves...with or without flying objects!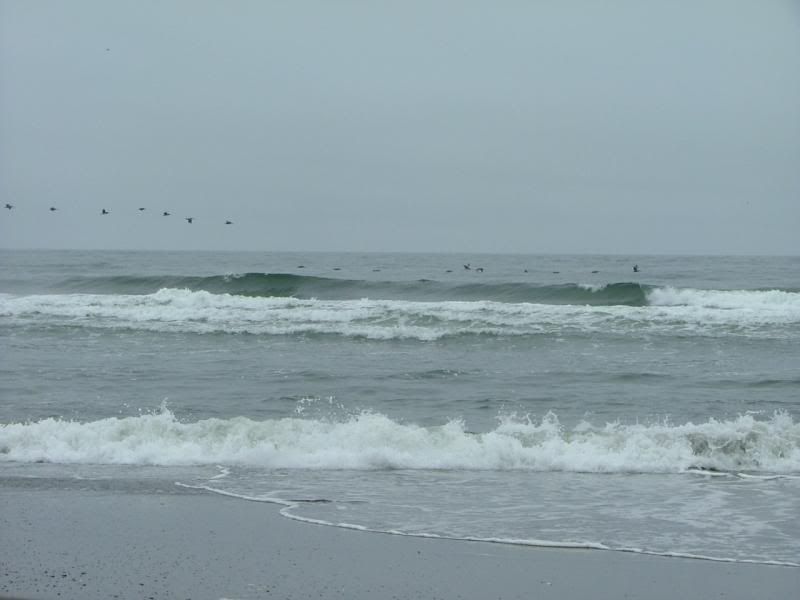 One, of many!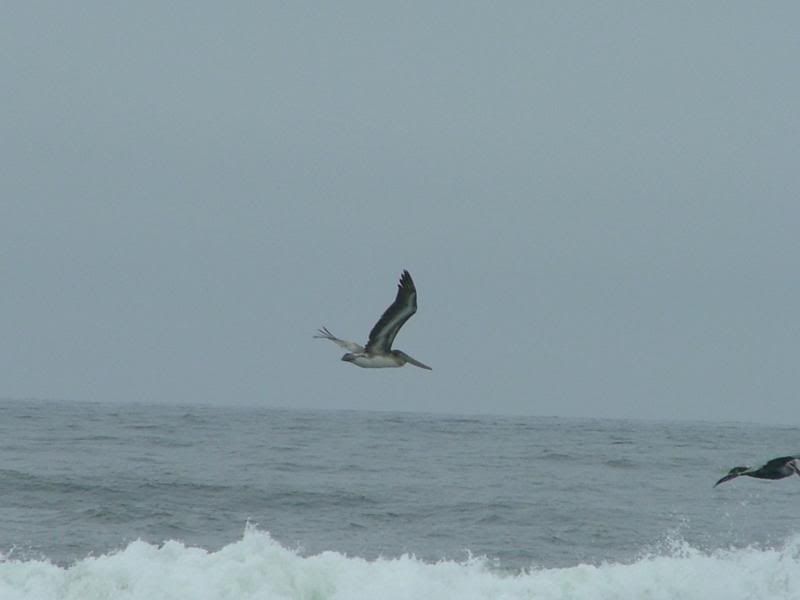 Tracy, behind me. She is gathering rocks for crafts. I gathered some rocks. Mostly, I picked up shells and a ton of sand dollars. No idea what I'll do with them. But, you know I'll make something and include them.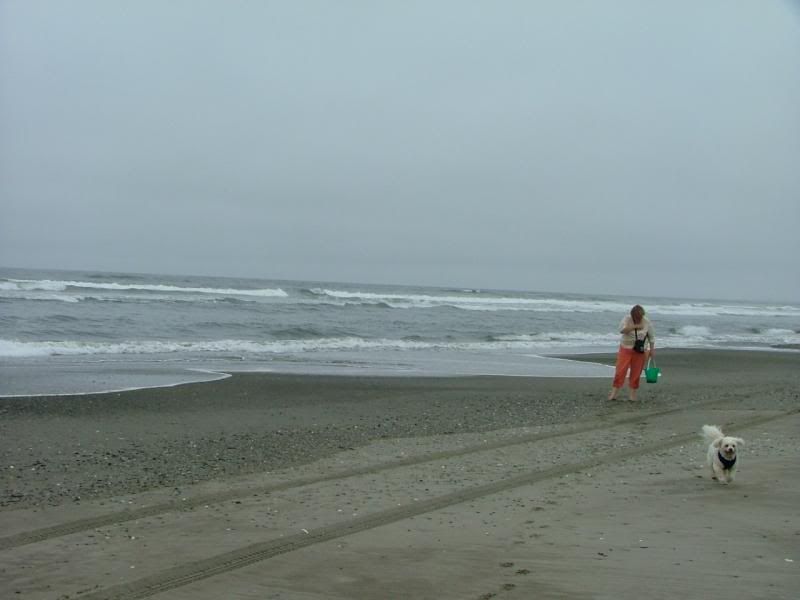 I happened upon a fisherman. I stopped and chatted with him, asking what he was catching. He said nothing so far. Until about a minute later!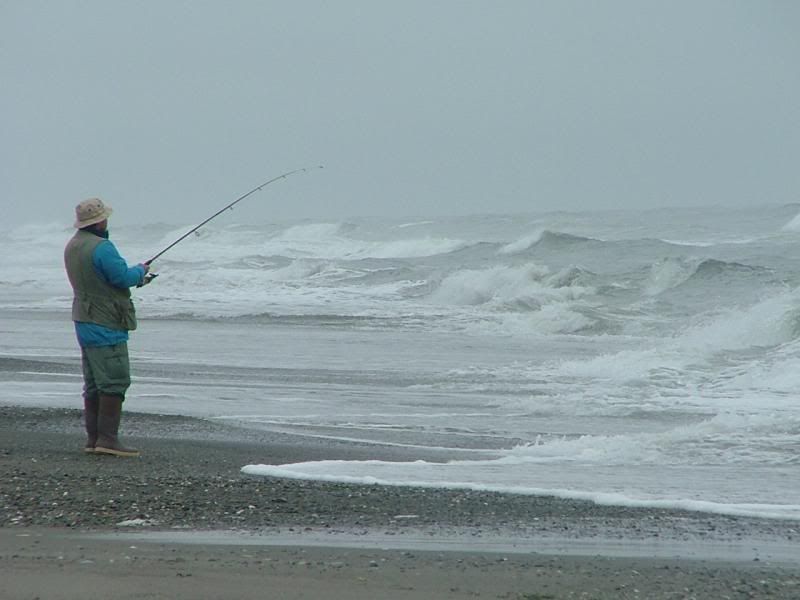 A small Flounder! It has both it's eyeballs on one side of it's body. The fisherman told me that they are born with one on each side and as they mature, one eye migrates to the other side of it's head. They lay flat on the bottom of the ocean and have no need for one eye looking at sand. Pretty cool!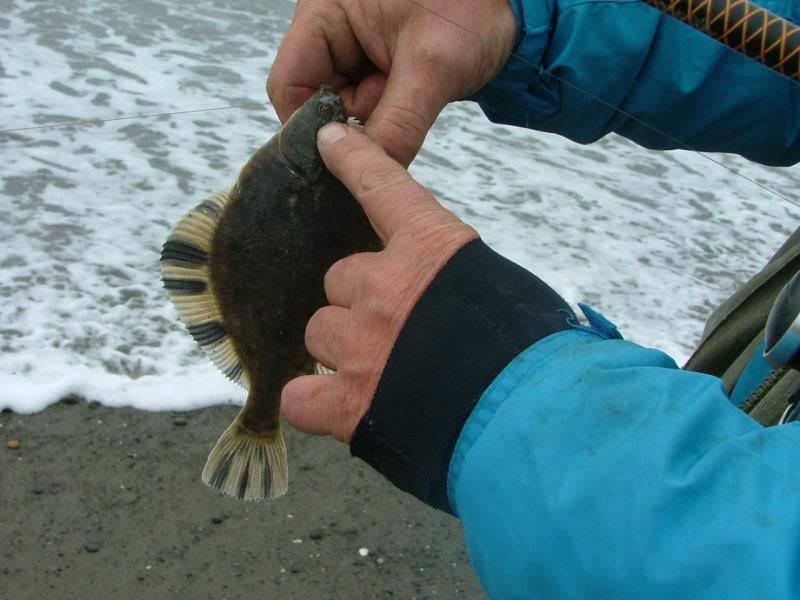 It's really quite cool, how the sea birds all fly in formation, sometimes almost skimming the water.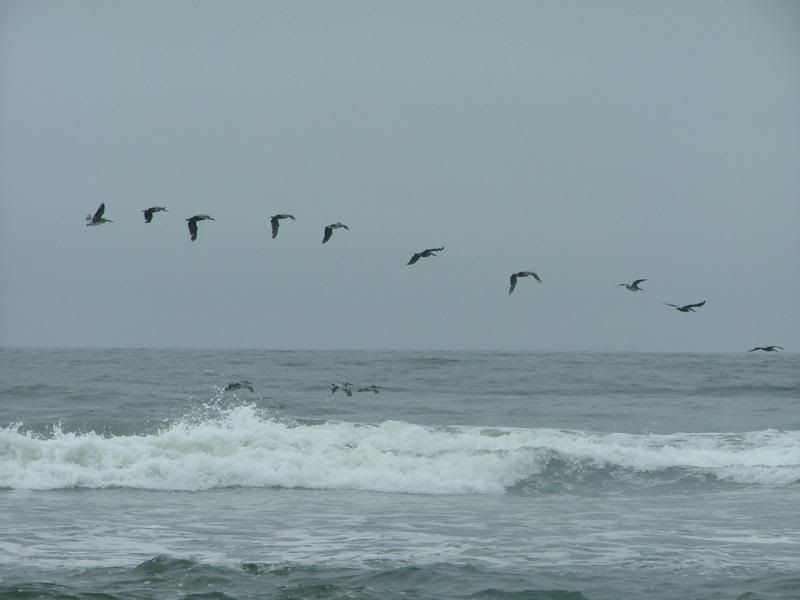 The landscape behind us.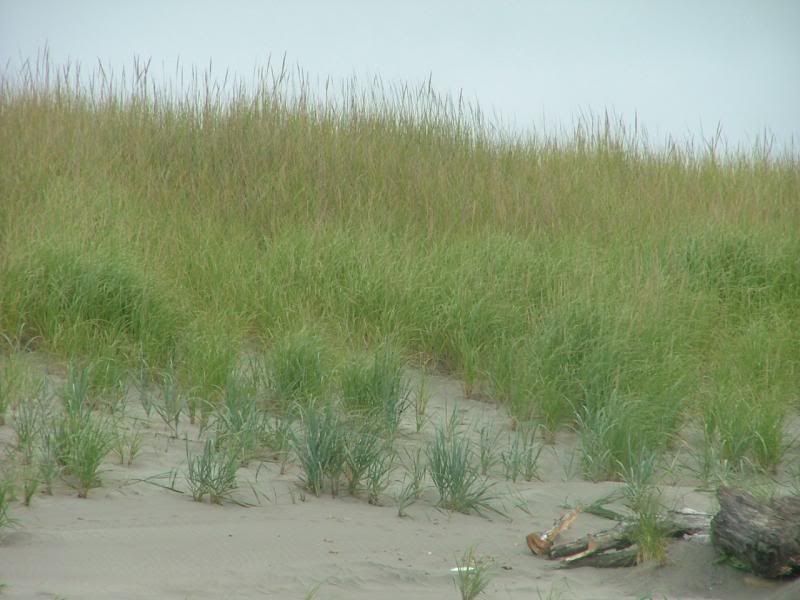 There were several dead crabs on the beach. Not everywhere, but I did see a few over the course of about 3 or 4 hours.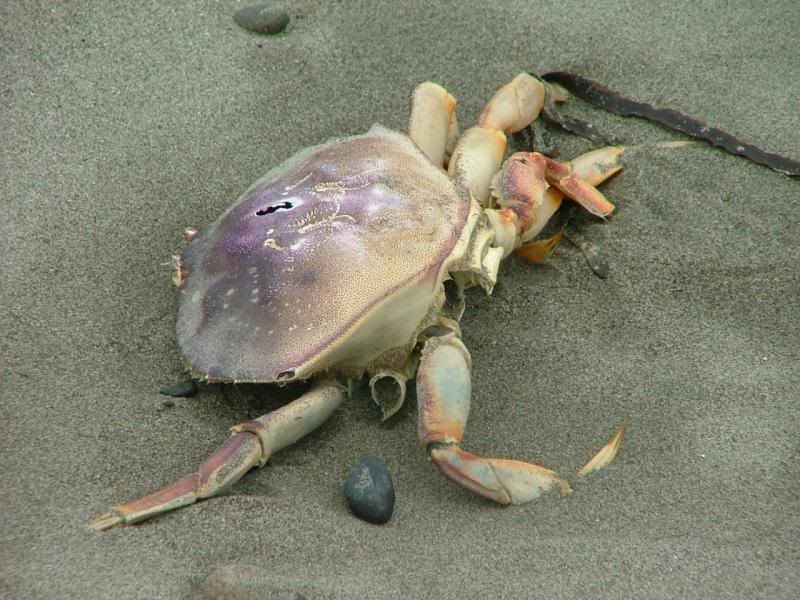 An entire dead seal pup. It wasn't very large. It had a large bite out of it and it's corpse rested at the end of a long blood with entrails were scattered around. It looked like it had been killed as high tide was retreating and whatever had it, tried to drag it back into the ocean. Gross, I know, but interesting!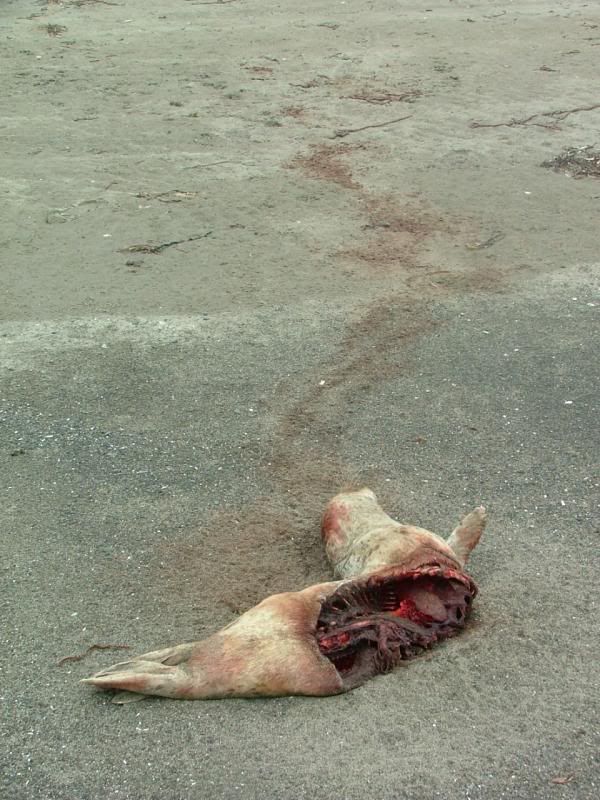 More of the beach.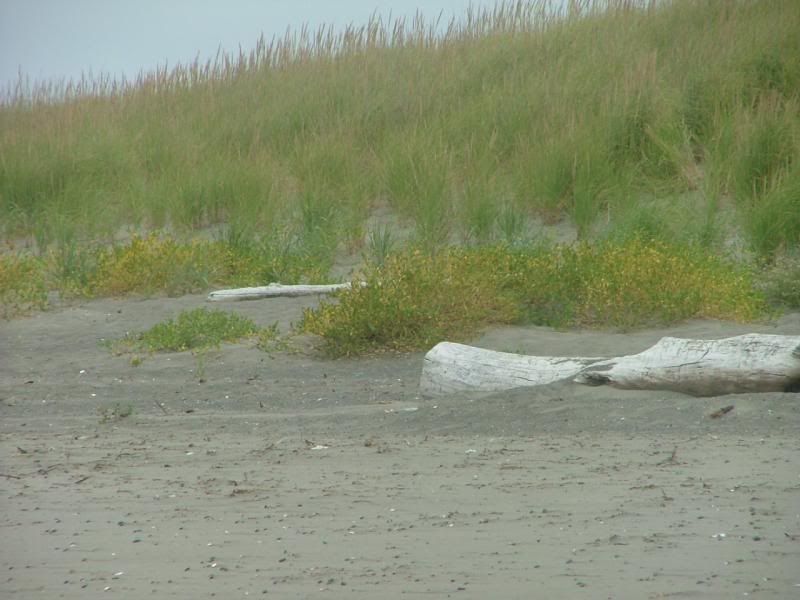 I had a really nice time with Tracy and all the dogs. They had a good time too.
Thanks Tracy, for the fun time! I look forward to our next adventure!
Originally posted on August 06, 2013, by Stef~