I love making backpacks and purses. It's a ton of fun and I can make them as creative or as plain as I like. I started with backpacks last year and I still carry my original creation, almost everyday. I use it as a purse. The cool thing about it is, nobody on the entire planet has one just like mine!
I decided to make a super bright pink purse. I love PINK~ Seriously, I am obsessed with it. I know how I want it to look. I just want it to be rather large, soft, roomy with a strap to carry on my arm or shoulder. I want to embellish it with handmade fabric flowers and perhaps, scroll work and designs with some neon "Puff" paint. This should be fun!
I start by cutting out my shell and lining. I decide to use water resistant GoreTex in hot Pink for the shell. I choose a bold stripe in dark Pink and White, for the lining.
The Goretex is PITA to work with. The pins are very hard to get through. I am very careful to make sure they are inside my seam allowance, to help maintain the water resistance.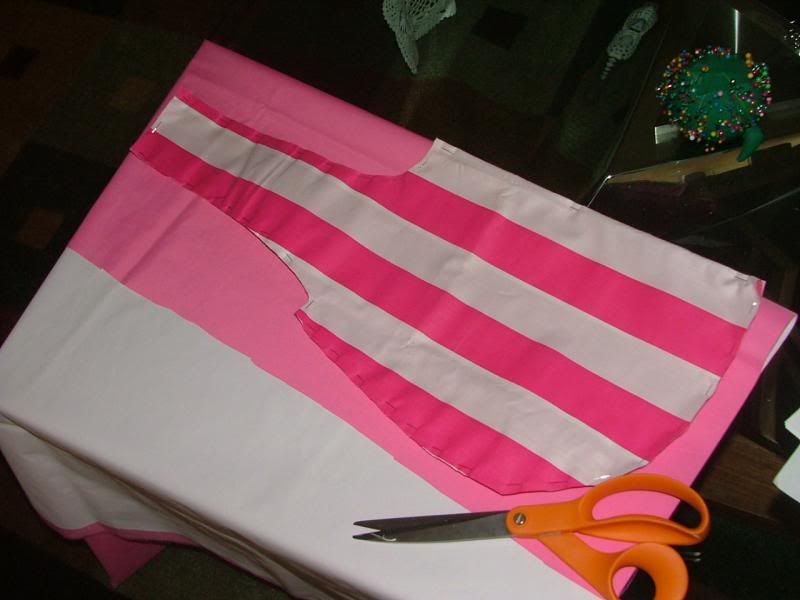 I cut out all my pieces. I also decide to cut a pocket for the inside.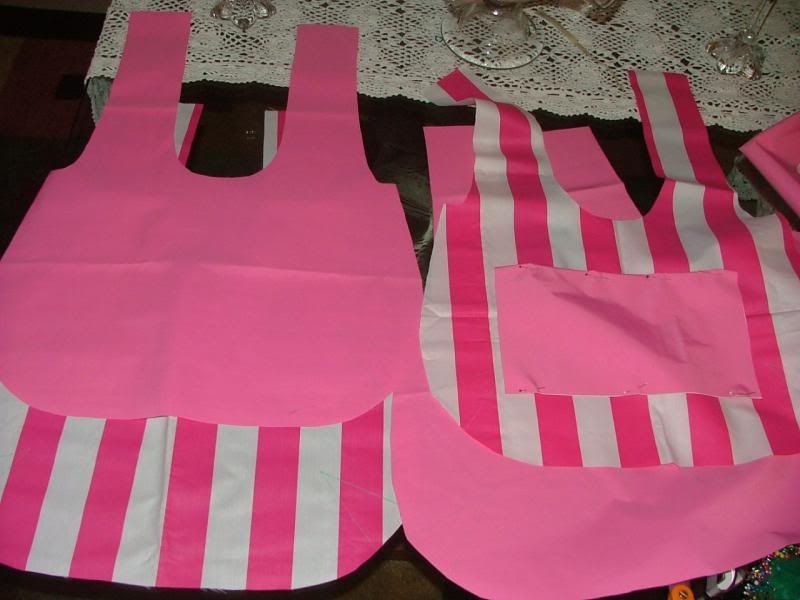 I get the lining assembled with the pocket in place.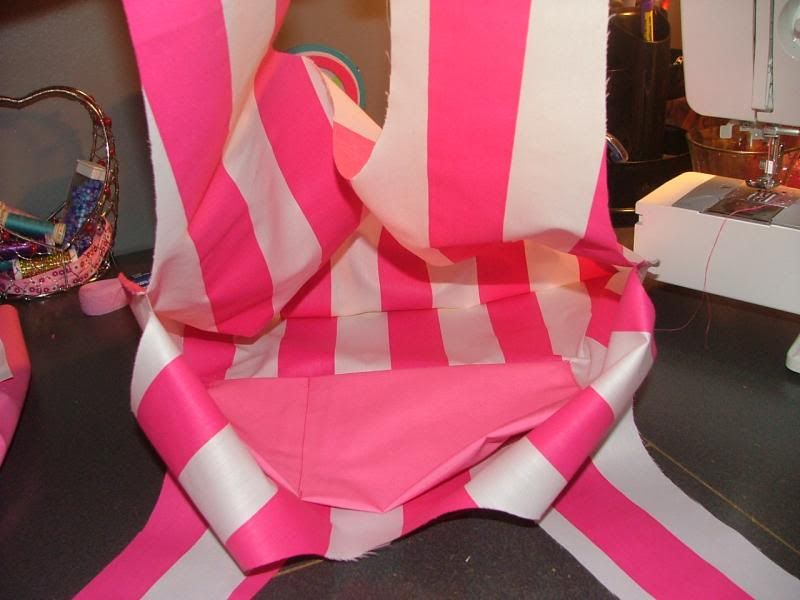 I make the shell and then put it inside the lining, right sides together. I sew it all the way around, except for the long parts of the straps.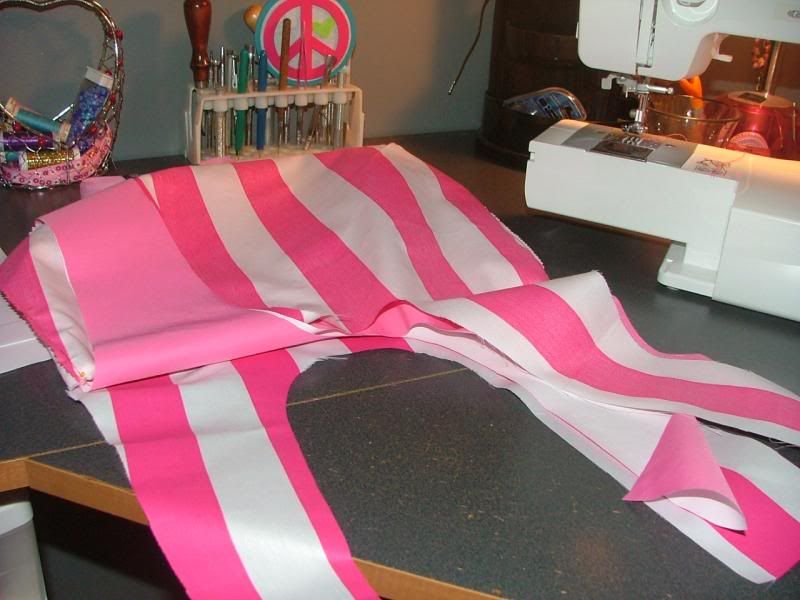 I pull the entire purse through the strap openings. It's a bit of a tight squeeze, but with a little pulling and gentle tugging, it comes through with no problem. I attach the strap ends together and stitch all the borders.
I make some colorful fabric flowers and sew them in a semi-random pattern. I add some bright buttons to the centers.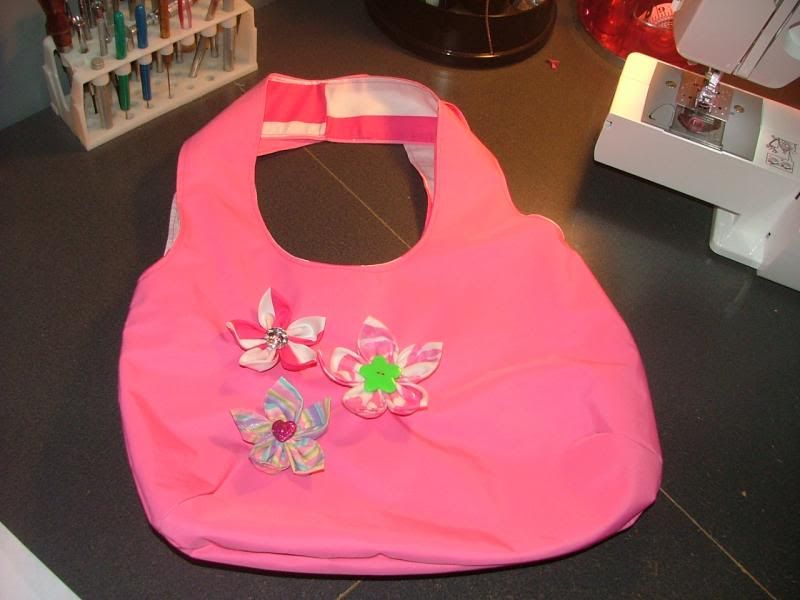 Using my Dritz pen, I add some scrolls and squiggles around the flowers. I use my "Puff" paint pens to add some colorful details. I might add a few crystals too, I haven't decided yet.
PICTURE
My finished purse. I like it pretty much.
PICTURE
The finished purse. This one is mine. I am making one for mom, in her chosen colors of Black with a Red interior. I am headed to JoAnn today, to pick up some Dew Drop Suede in Black. It's beautiful and will look awesome as a purse. I'll pick some pretty red print for the lining. I'll also add more length to the straps. Mine are a little shorter than I like and mom asked for hers to be longer. I think I'll make them all longer from now on. Pictures of hers when I get it made.
PICTURE
On to the next project.
~Originally posted on August 04, 2013, by Stef~