One of the largest and easiest to hike to bodies of water within the sprawling 393360-acre Alpine Lakes Wilderness, Lake Dorothy was our destination this Saturday, August 17, 2013.
Rick and I started out at 7am, heading to Lynnwood. First, we stopped by and picked up Vic, then we all met Jay at our usual meeting place. We loaded our gear into Jay's van and he drove us toward the trail head. We arrived there by 9:30 and started our ascent to Lake Dorothy.
The trail is classified as an "Easy" hike by most, but, I would call it "Moderate", depending on your fitness level. I found it to be rather easy, but I have gotten so much stronger and in good condition for this. It is amazing to me, when I compare my fitness level now, to when I first started my hiking adventures, last September. My Stamina and Endurance are at least twice what they were then, most likely more!
Speaking of stamina, we ran into the rudest Park Ranger we had ever encountered, Dudley, we call him. He was really huffing and puffing, wheezing and short of breath, up there hiking around alone. He was stopping everyone, checking for Passes. He was really rude to Jay. He sure didn't act like he enjoyed his job!
Following are photographs of our day. We headed to La Hacienda in Gold Bar after we hiked almost 6 miles, with an elevation gain of almost 1200 feet. We earned that yummy reward!
The Trail Head sign at Lake Dorothy.
Stef, about to begin. Un-sweaty here!
The climb begins, gently at first.
The grade got a bit steeper, as we got farther in.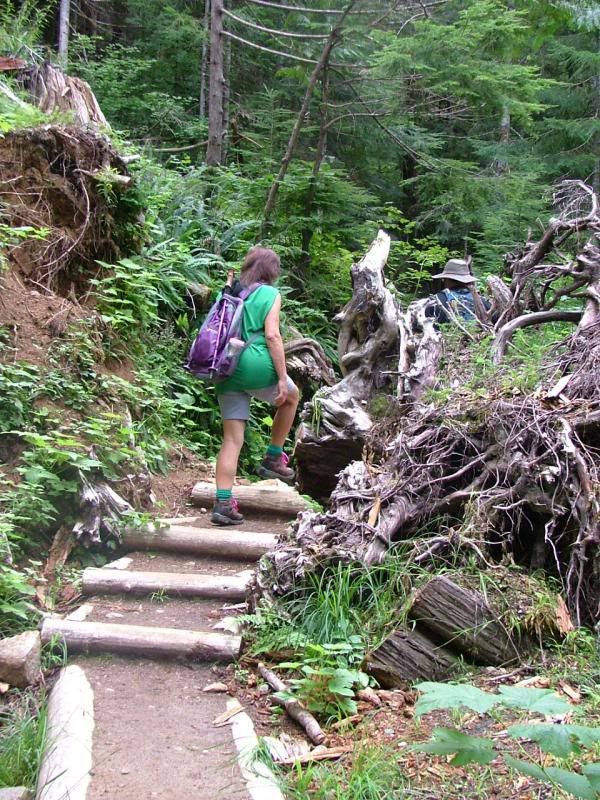 Rock steps. Some of these man made walkways were never-ending. They made for tired legs.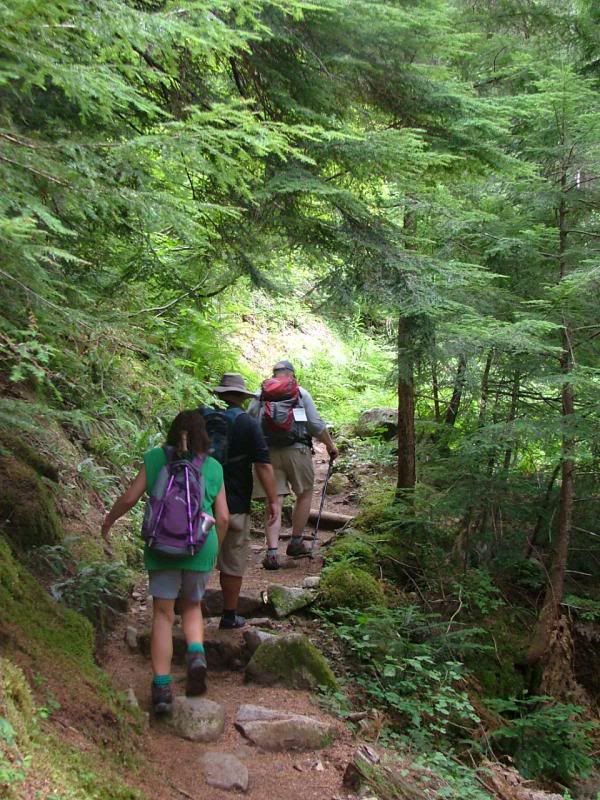 Rick, Vic & Jay!
Rick!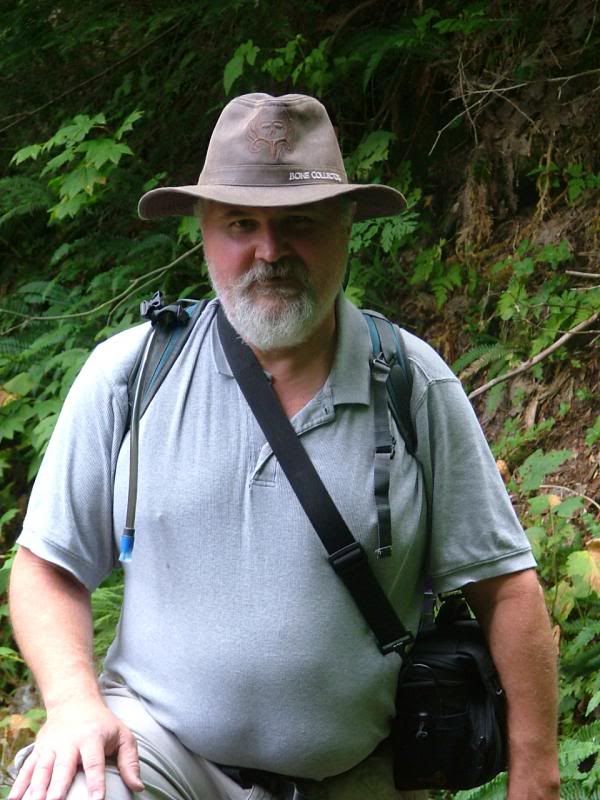 Whatever!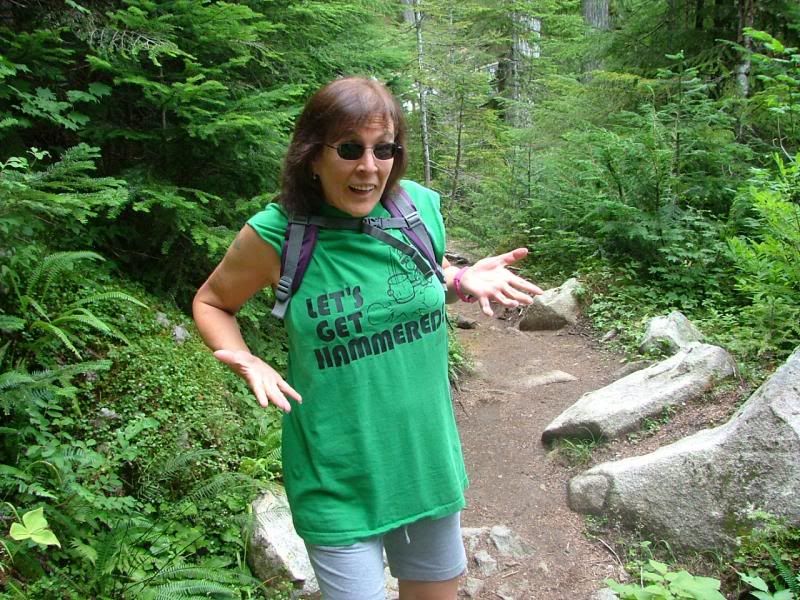 The first and largest bridge that we crossed.
Jay, Stef, Rick and Vic on the bridge.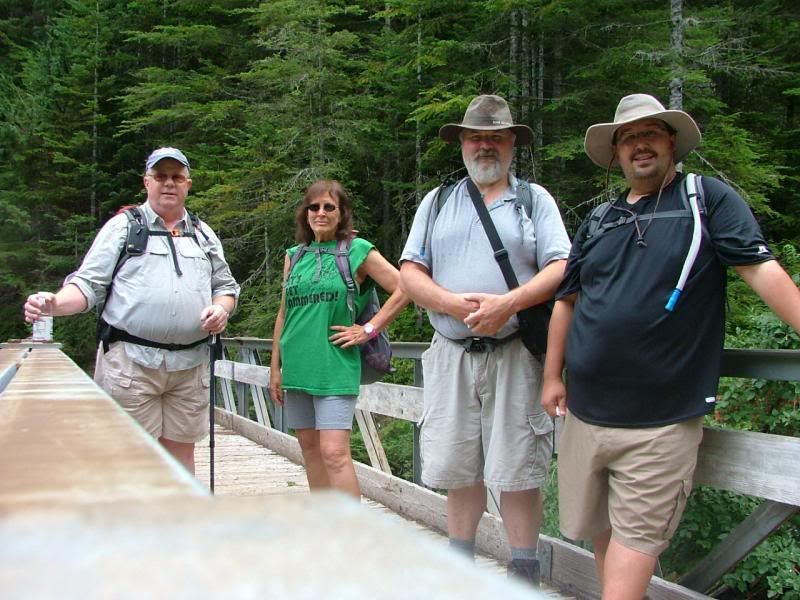 The water was rushing loudly below us.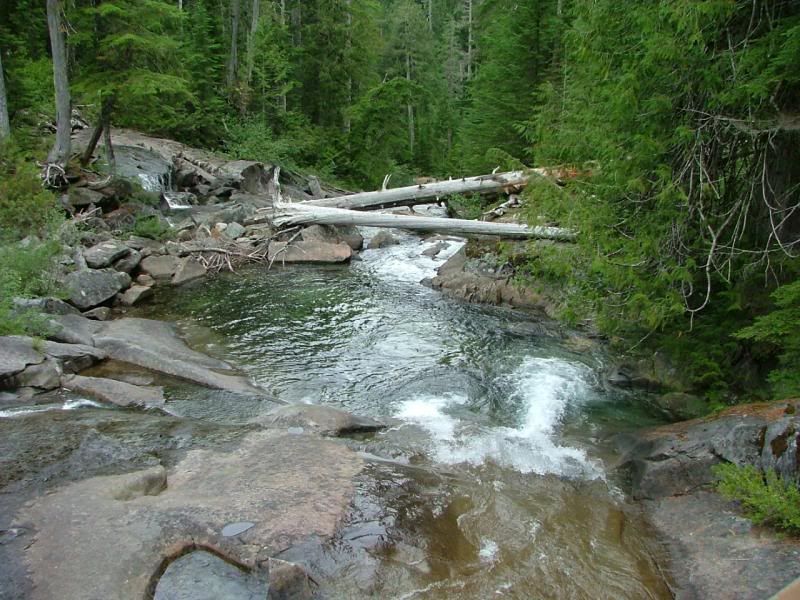 We walked on many elaborate boardwalks, thanks to many volunteer hours!
Maybe I should rest up first? I'm just kidding.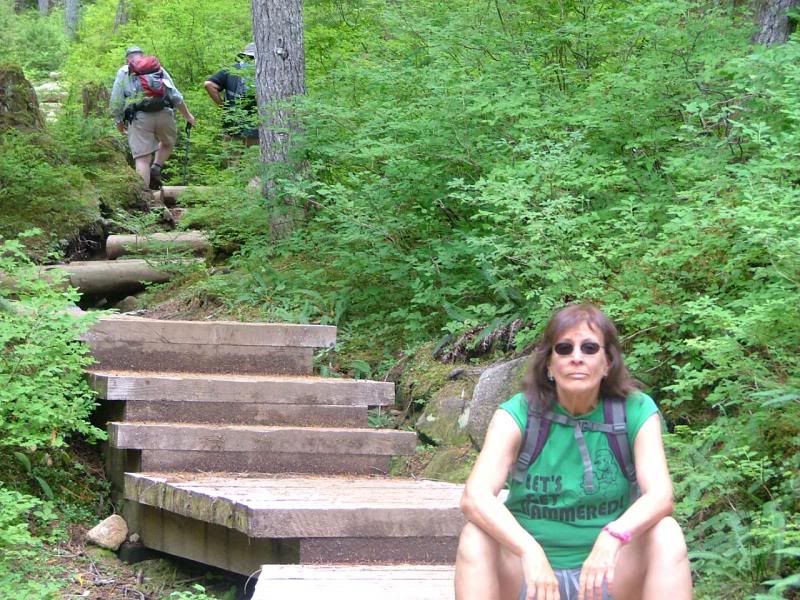 More UP!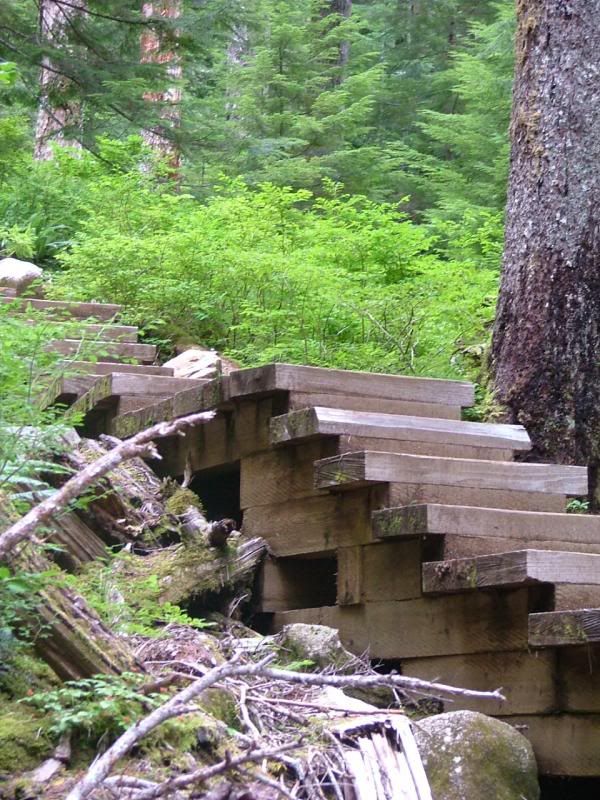 Which way do we go, George?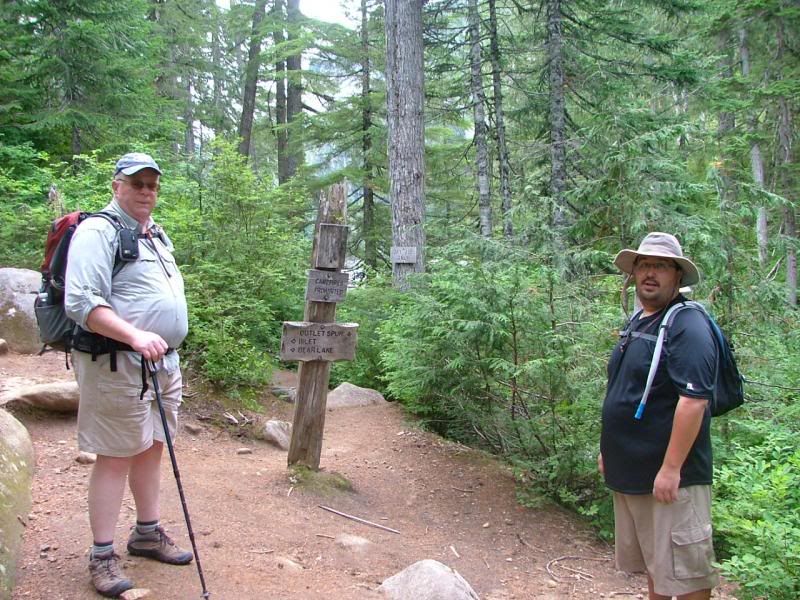 The edge of Lake Dorothy, as it spills out and forms the East Fork Miller River.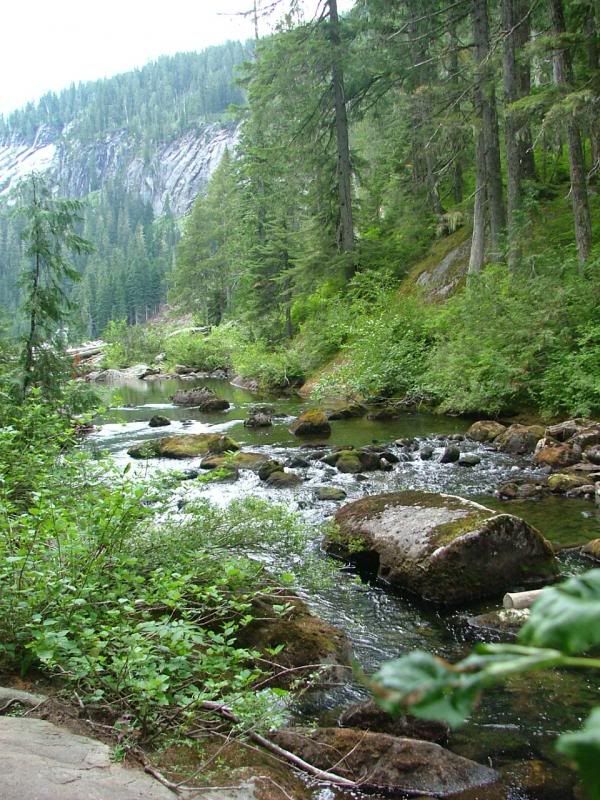 Vic, enjoying this beautiful place.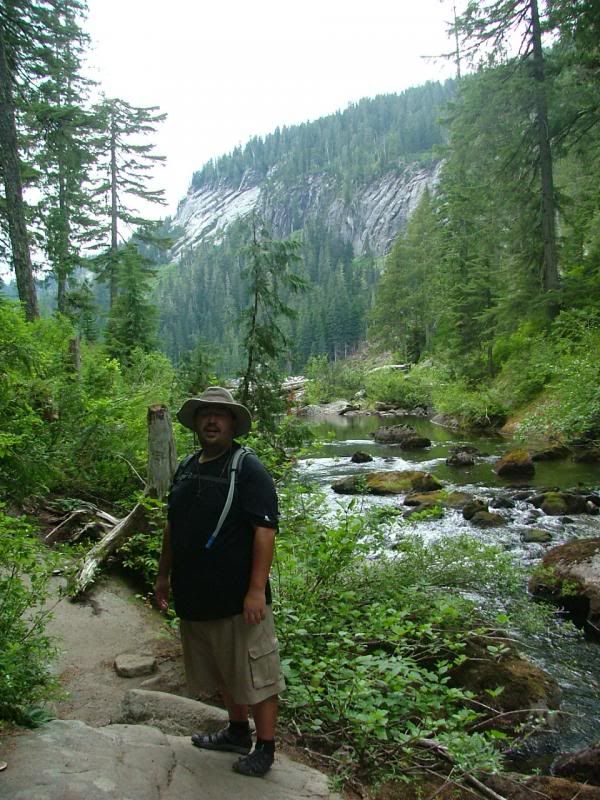 Very shallow water on one end of the lake.
Random river photo.
Random river photo.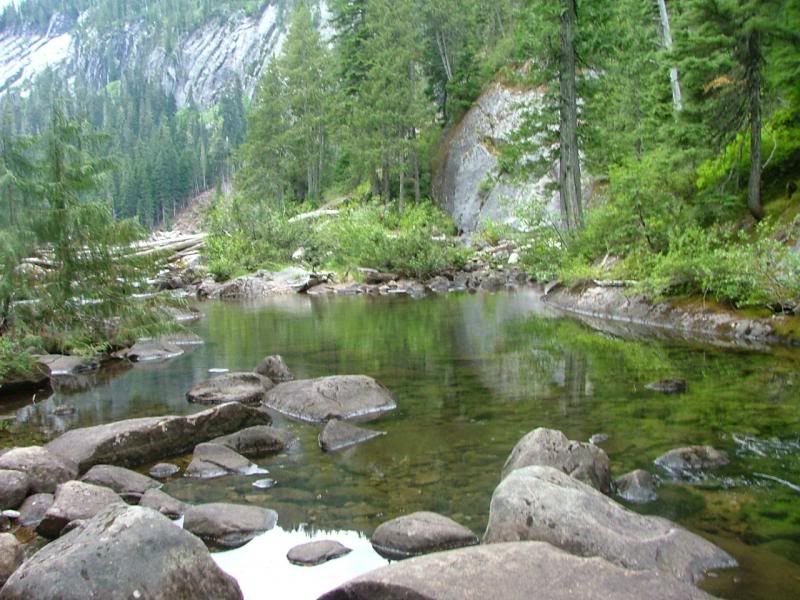 Pinkie!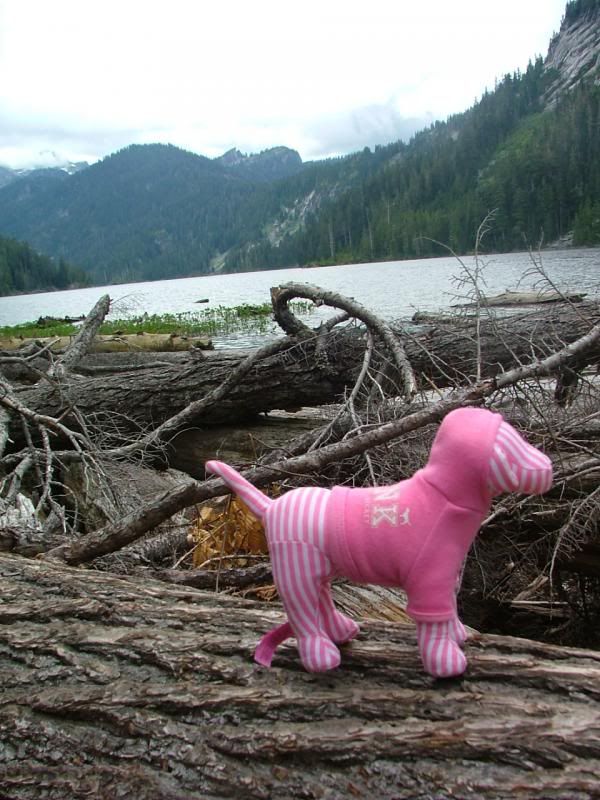 Random lake photo.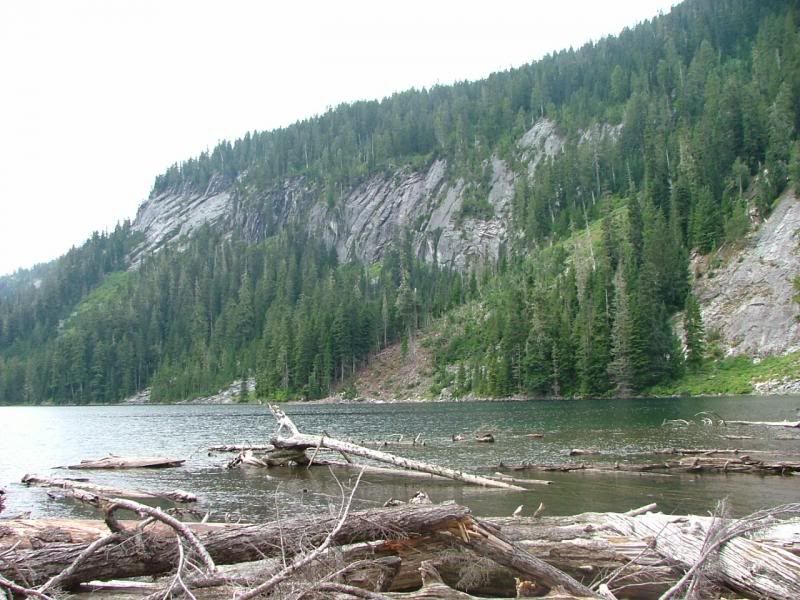 Random lake photo.
Rick!
Ripe Blueberries!
Rick and Vic, eating blueberries. Jay ate some too. They also sampled the Huckleberries.
Yummy! Rick likes them tart!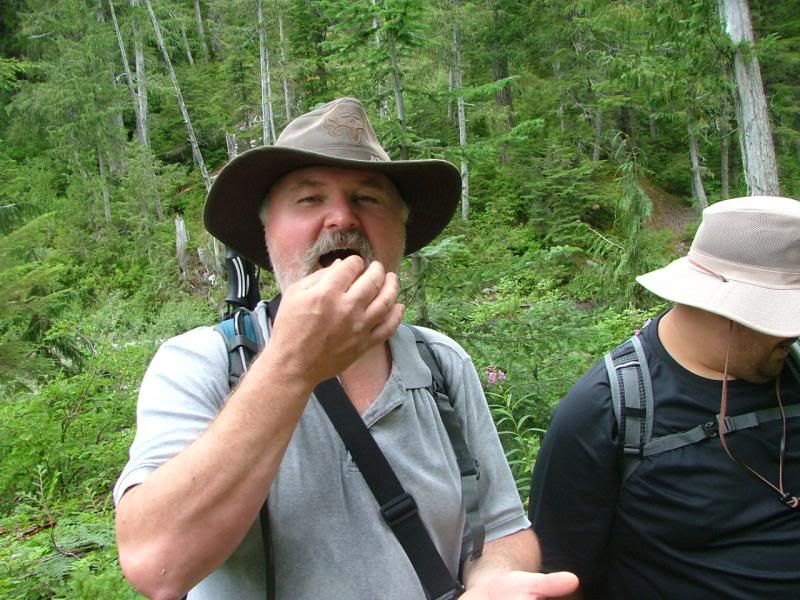 Will Vic's be sweet?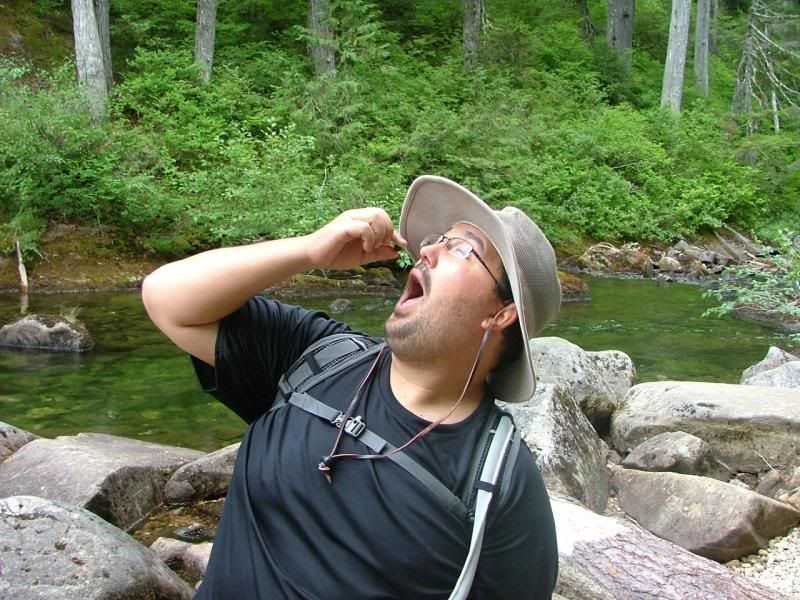 From the expression on his face, I'm guessing NO!
Our obligatory posed group shot!
Hiking around the lake. Lake Dorothy has over 2 miles of shoreline. It's a very popular camping place.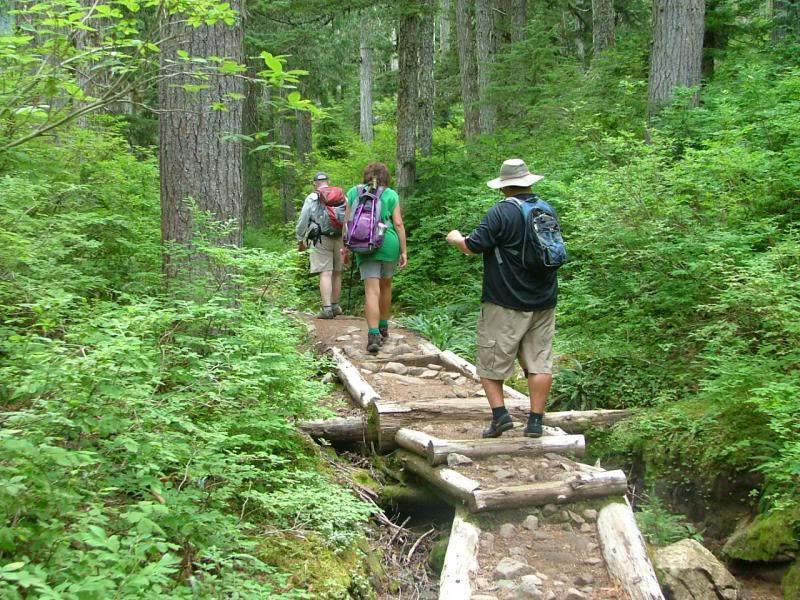 Random lake photo.
Random lake photo.
Jay says: Well, look at that! Rick says: Do you see what I see? Stef says: Is that bear POOP!? Vic says: Look! It's a bird or a plane!
Now, a 'normal' photograph. Don't see them very often with this bunch.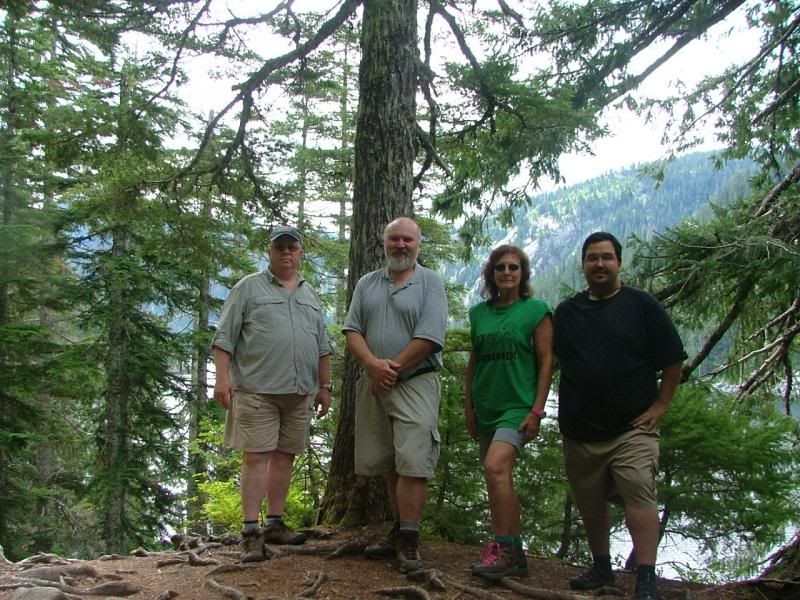 This hole was huge! We could have lived in it!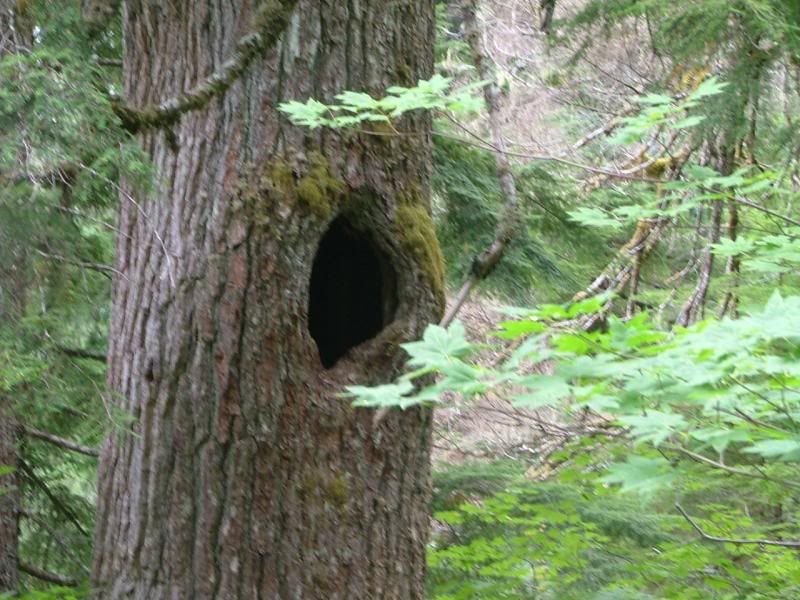 Water beneath us as we descend.
Making our way back down to the trail head. There is a bowl of Molcajete waiting somewhere, with my name on it!
We had a very nice hike. The weather was nearly perfect. Partly sunny, warm, 75ish degrees, breezy and nice! Time to think about our next hike!