Baking for the Holidays is so fun. Especially when the finished product is such a tasty treat, like Rugeleh! "Rugelach" is a traditional Jewish food that is eaten any time of year, including, but not limited to Shabbat. They are also traditional on Hanukkah. Before you ask, no, I am not Jewish. But, I love the simple goodness of Rugeleh. It is a dessert treat, but it is not overly sweet. It is a perfect treat for the Holidays, Jewish or otherwise.
I decided to make a huge batch (6 dozen) today, three days before Christmas. At Rick's work, they are having a Holiday treat contest. There will be prizes for the best looking, best tasting etc. My Rugeleh may not win a prize, but i wanted to send something for his co-workers to enjoy anyway. I also packaged some into a really cute decorative holiday tin and took them to a neighbor family.
Following, you'll find the recipe and instructions, with photographs for each step. It does take quite a bit of labor to make. The end result is well worth the effort!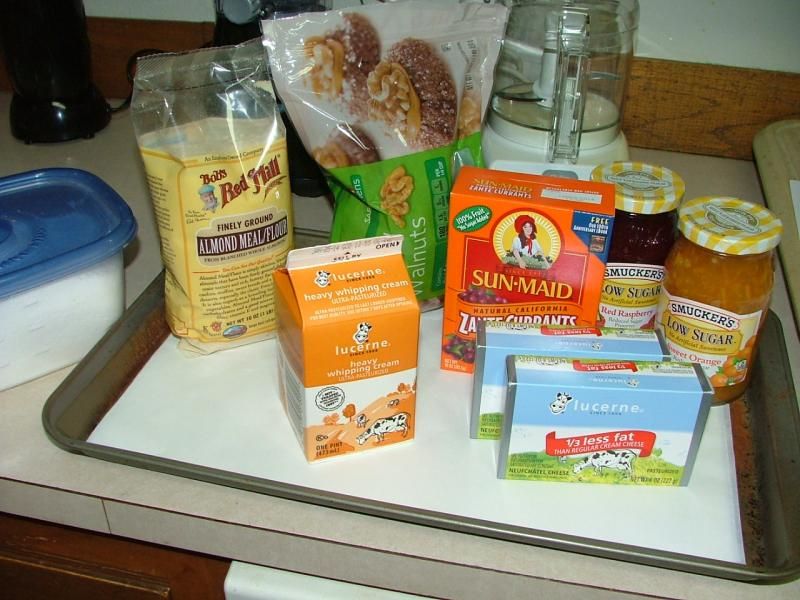 First, I ground my walnuts, to make 2 cups.
To the ground walnuts, I added 1 cup sugar substitute (Sucralose), 2 tablespoons cinnamon and 2 cups currants. I whisked this all together, set it aside and prepared to make my dough.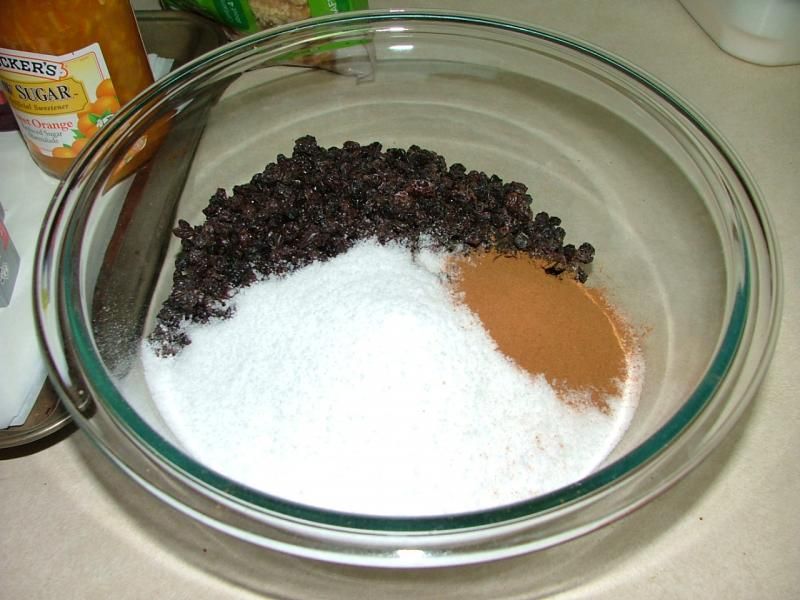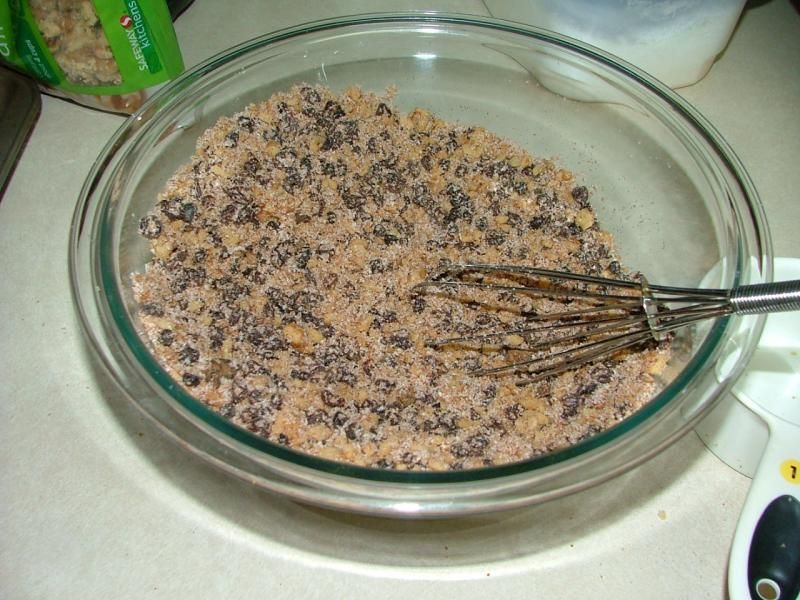 I beat 2 cups of unsalted sweet cream butter and 1 pound of low fat cream cheese, until it was smooth. Having them both at room temperature made the task much easier!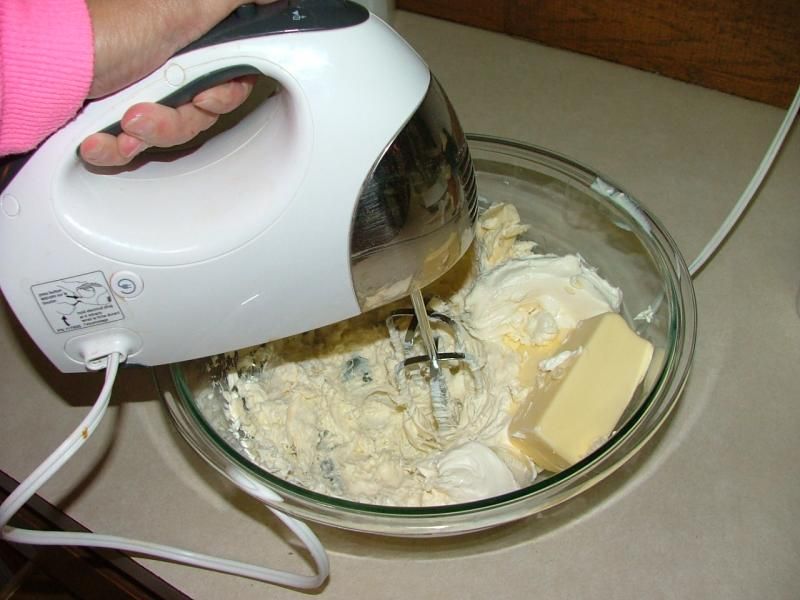 I added 2 tablespoons of my sugar substitute and 4 cups of Bob's Red Mill Stone Ground Whole Wheat Pastry Flour. I beat this until smooth and firm.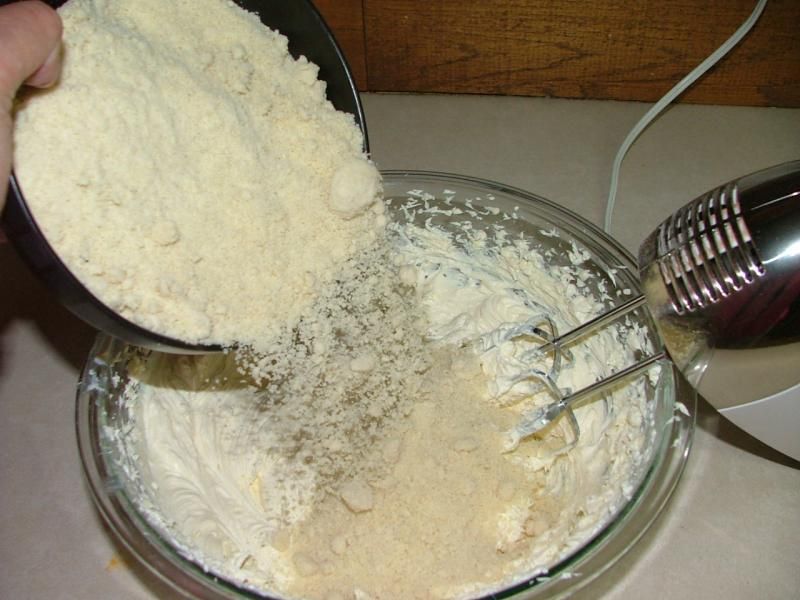 Then, I divided my dough into 6 parts, as equally as I could. I formed each into a ball.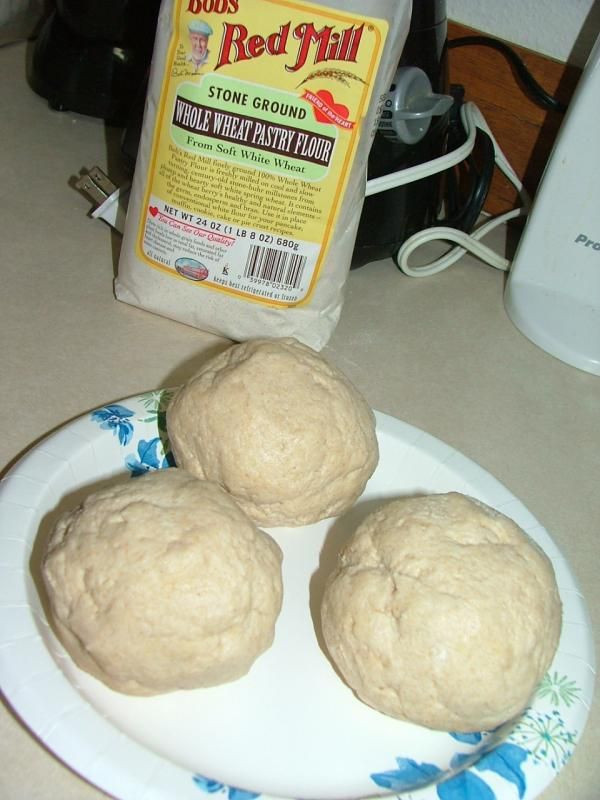 One at a time, I dusted each ball with flour and rolled it into a 10 inch circle, between two sheets of waxed paper. I put them all in the fridge for about an hour, to chill and make it easier to work with.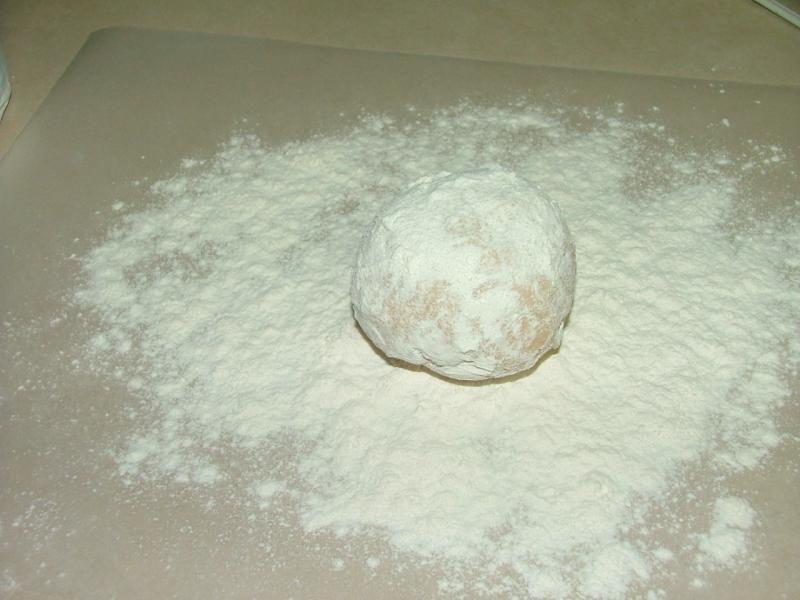 Using Low Sugar Red Raspberry Preserves and Sweet Orange Marmalade, I started adding the filling to each circle of dough. I spread about 1/4 cup fruit per round, to the edges.
Then, to each, I sprinkled 1/6 of my nut mixture over the entire surface.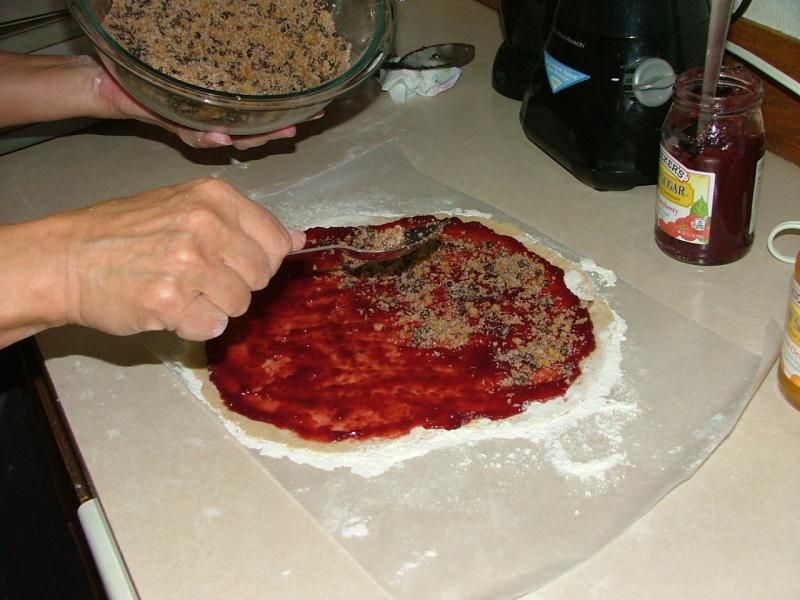 Using my hand, I gently pressed the mixture down into the fruit, to "glue" it in place.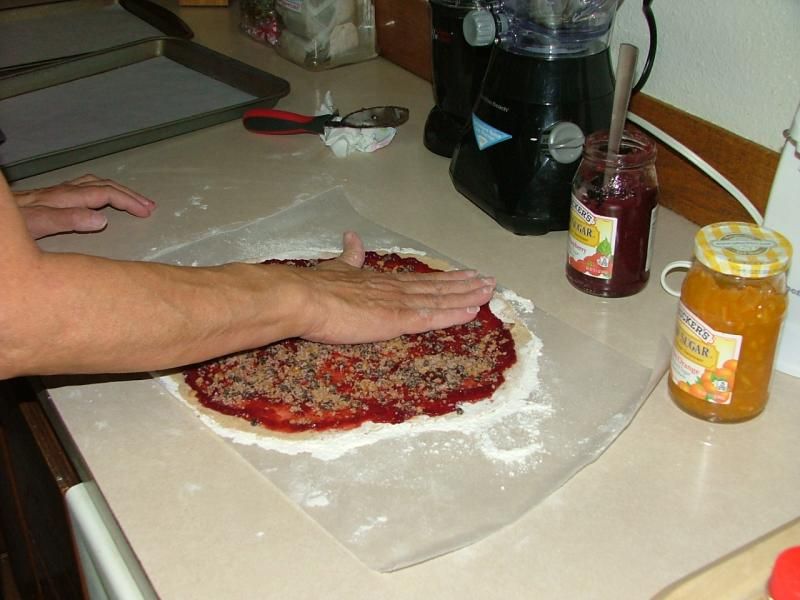 Using a pizza cutter, I cut each circle into 12 pieces.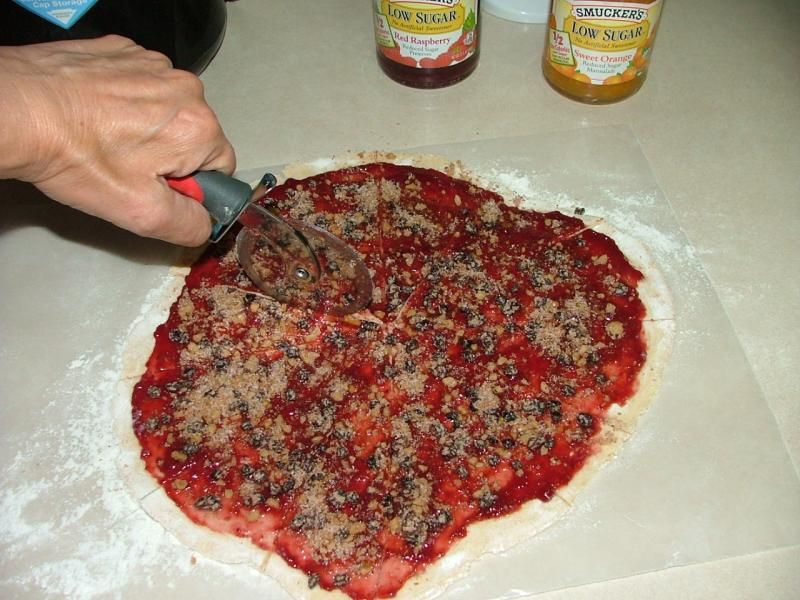 Starting at the wide end, I rolled each piece up, like a crescent roll.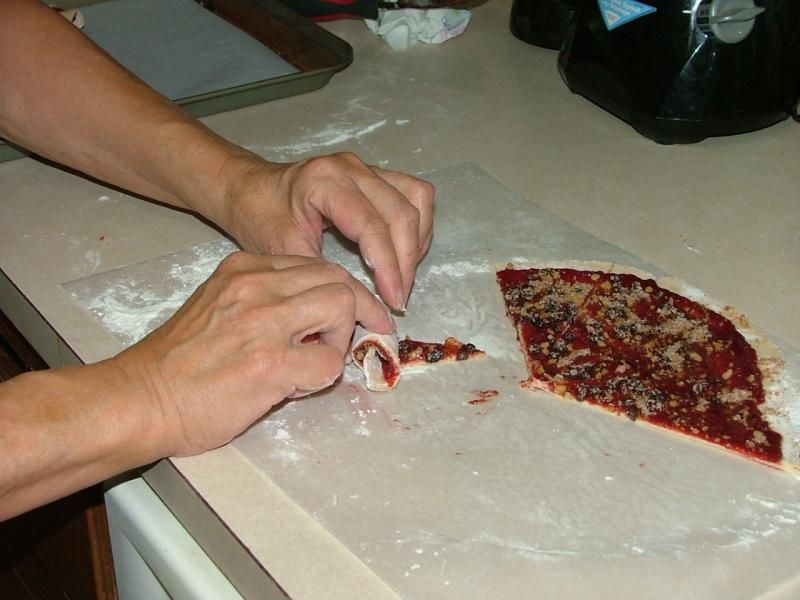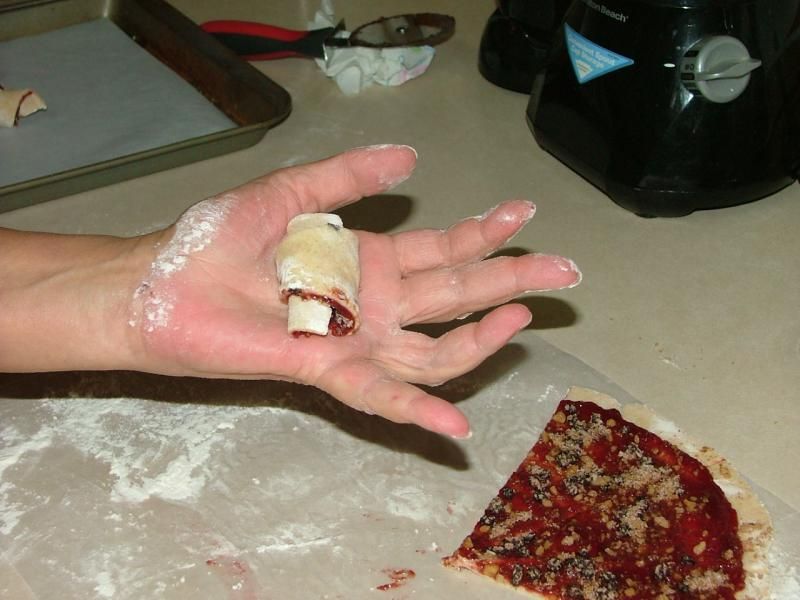 I lined my baking sheets with parchment paper and placed each roll, point side down.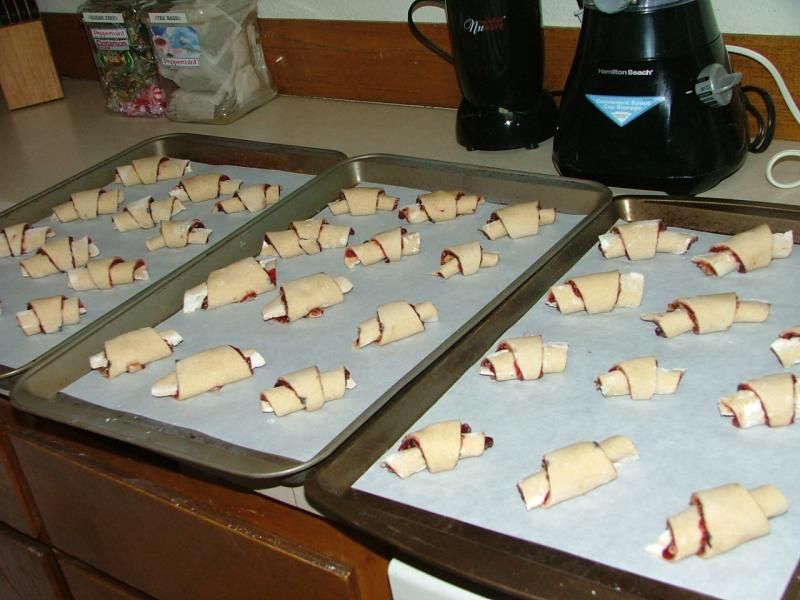 Using a basting brush, I lightly brushed each roll with Heavy Whipping Cream and sprinkled a few grains of Sanding Sugar on top.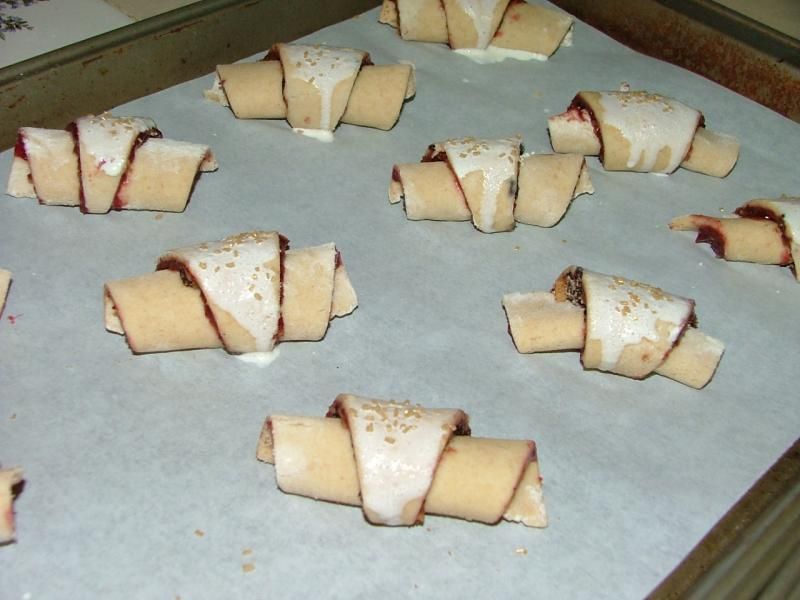 I repeated all the steps with my Orange Marmalade.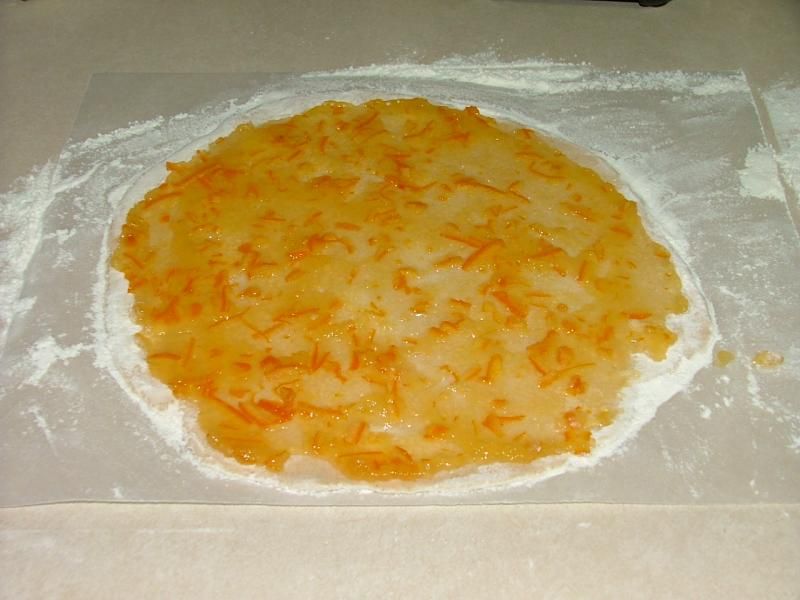 I had baking sheets of ready to bake Rugeleh everywhere! It looked like a commercial production line in my kitchen. Lucky for me, I have two ovens.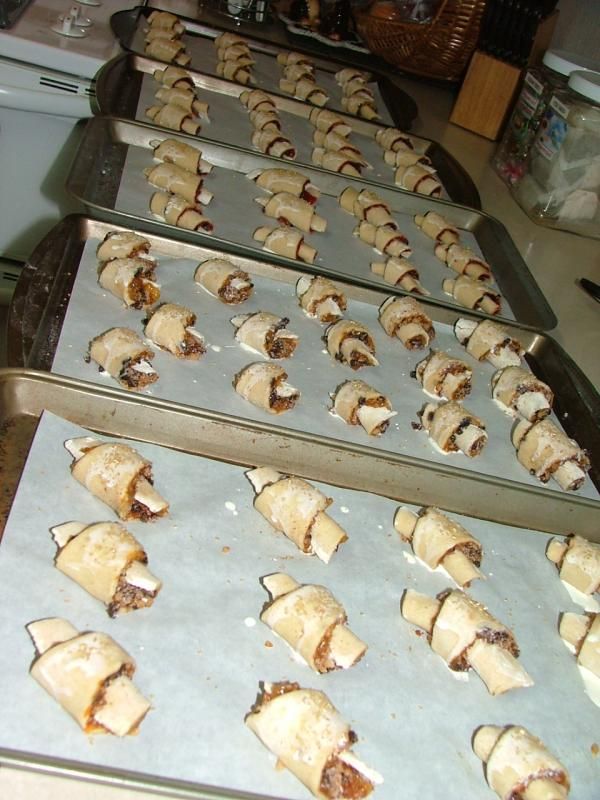 I baked them in a pre-heated 375 degree oven for 20 minutes. The finished Rugeleh smelled divine! Fresh from the oven...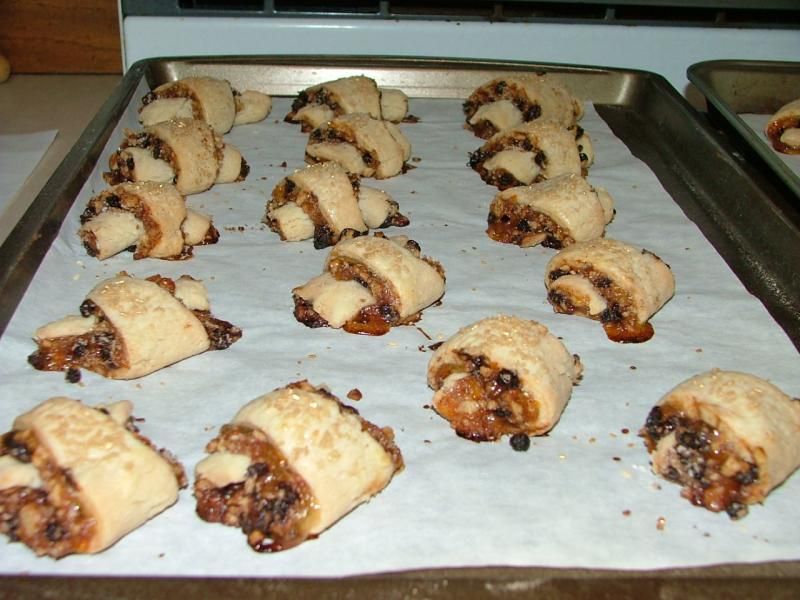 After I made the gift box for our neighbors, I filled up a container for us!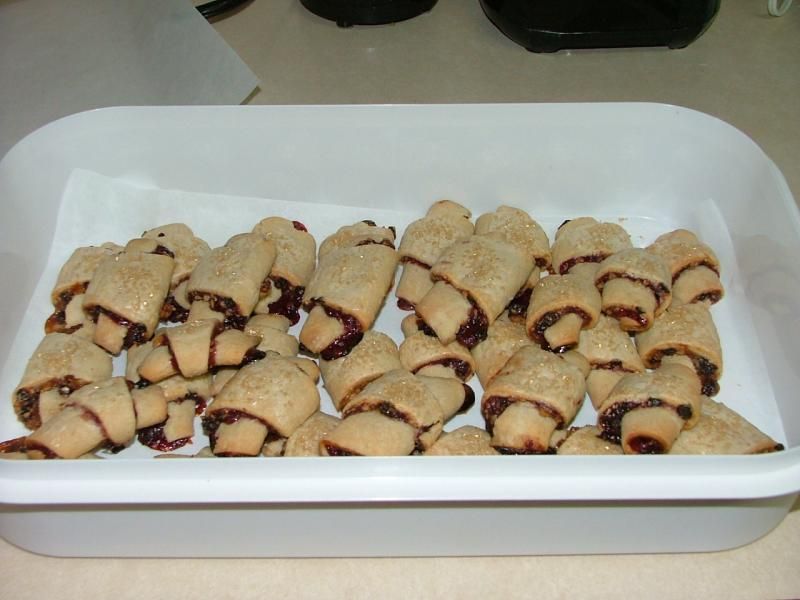 The macros are pretty good. These are a healthier version of the traditional treat. Just as yummy, in my opinion!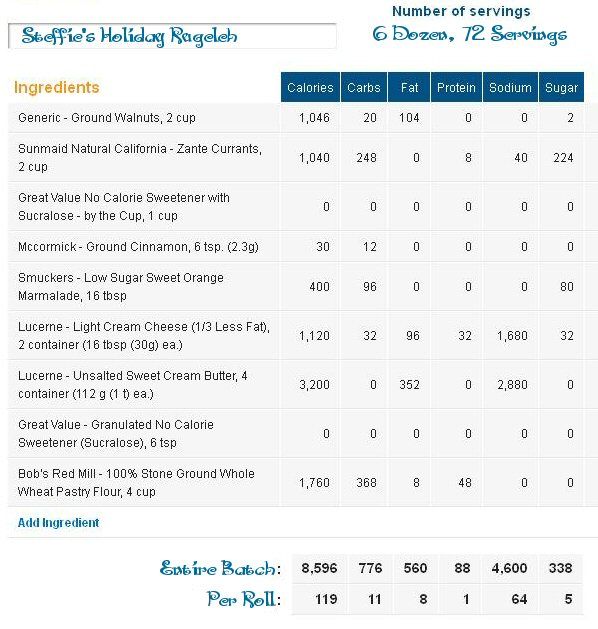 If you're looking for a tasty treat that is not too sweet, but really satisfies your dessert craving, you might try Rugeleh. It takes a bit of work to create, but is well worth your time, especially if you love baking!
Until next time!
Oh My!!! Rick
came home and handed me a $25 American Express Gift Card. I said it wasn't mine. He said come look at this email and you'll see why it's yours! OMG!!! I know I love it, guess the judges did too! Cool beans. We are taking it and going to go put it toward eating out tonight. Azteca is sounding pretty good about now!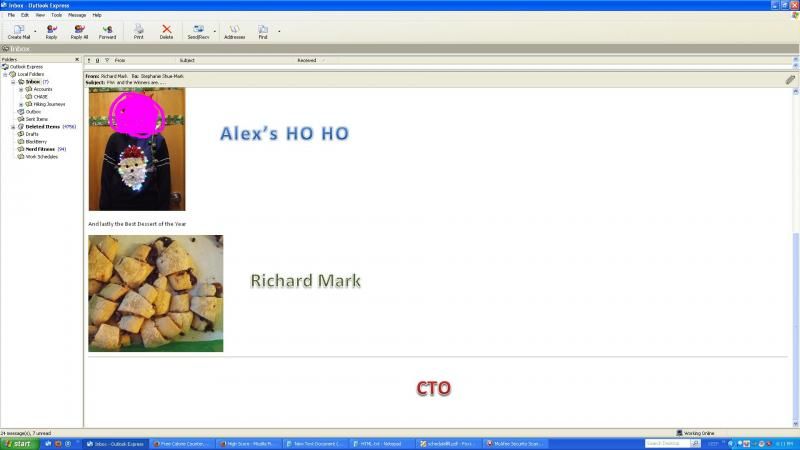 It reads..."And lastly, the best Dessert of the Year." !!!
They had prizes for other things like, best office decorations and the photo above the Rugeleh, was for Tackiest Holiday Attire! haha

Pretty cool!
Originally posted on Sunday, December 22, 2013, by Stef.
Updated on Monday, December 23, 2013.