My husband Rick, spoke with his 85 year old Grandmother the other day. She told him that she really wanted me to make her a blue Dreamcatcher. So I did. It's late here and Rick has not seen it yet, but I'm sure it'll be alright. She loves Blue and she LOVES cats!
First, I started by wrapping swede cord around the ring. I was lucky to find blue with just enough length to work. I start my Dreamcatchers by starting the hanger first. I'll finish it after it's wrapped.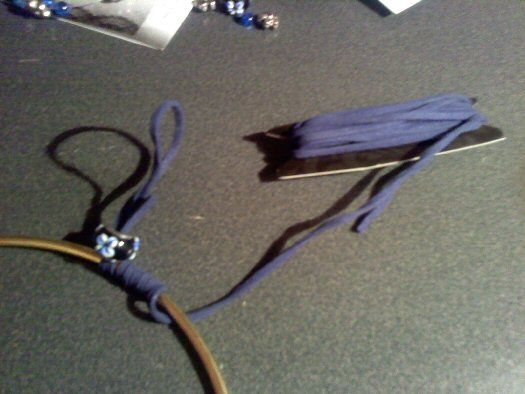 Done with that. Now to finish the hanger.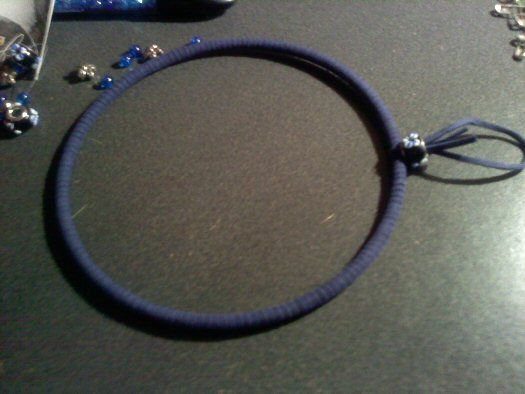 It's all tied, knotted and secure. I cut the long ends off and it's 'hangable'! haha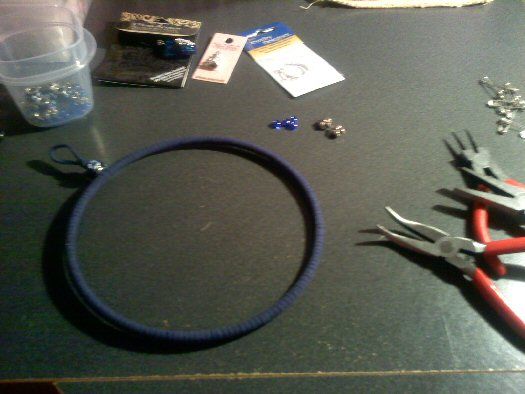 I cut my white sinew to about 4 feet long and tied it off.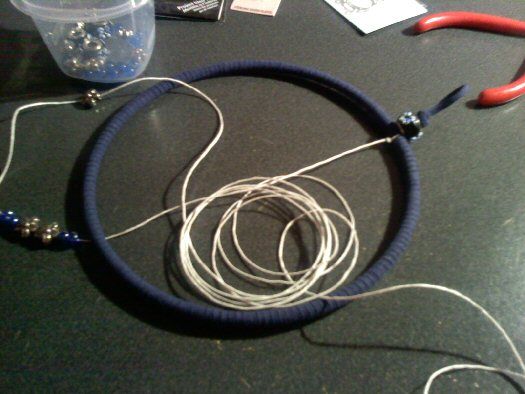 Now the web begins. It doesn't look like much at first. It will! I'll add a couple blue beads and a silver flower at random spots as I weave the web.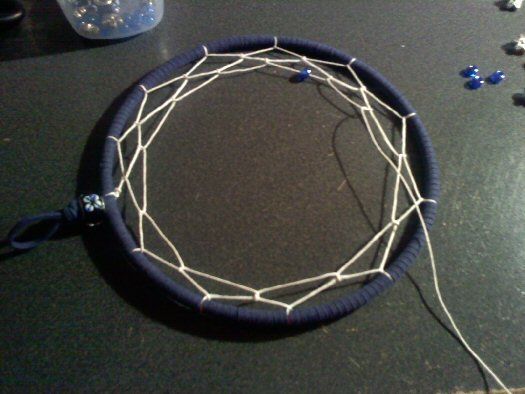 The web is finished. I just need to trim the end. I left a big enough hole in the middle to give the bad dreams plenty of space to fall through!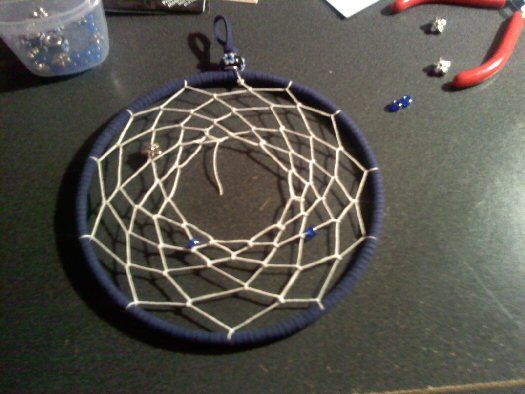 Now, I have to pick out the trim I'd like to add. I like these Royal Blue feathers.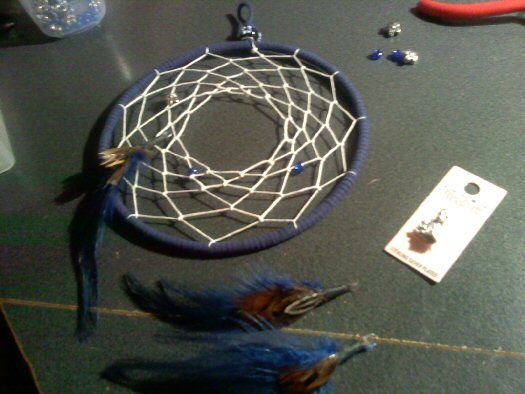 Looking pretty good, if I say so myself. I want to add a little more, but not too much.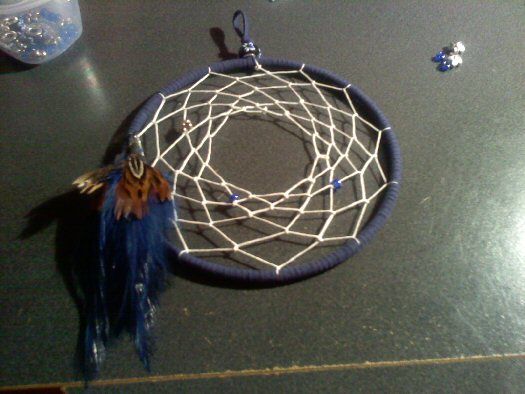 I strung some more blue beads and silver flowers and added a larger blue crystal to hang at the bottom. Remember that I said Grandma LOVES cats?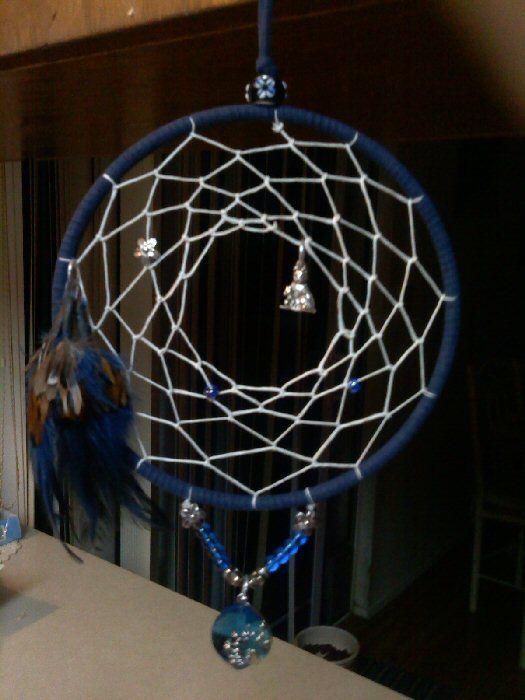 A silver Cat hangs near the center to make sure those bad dreams reach their destination!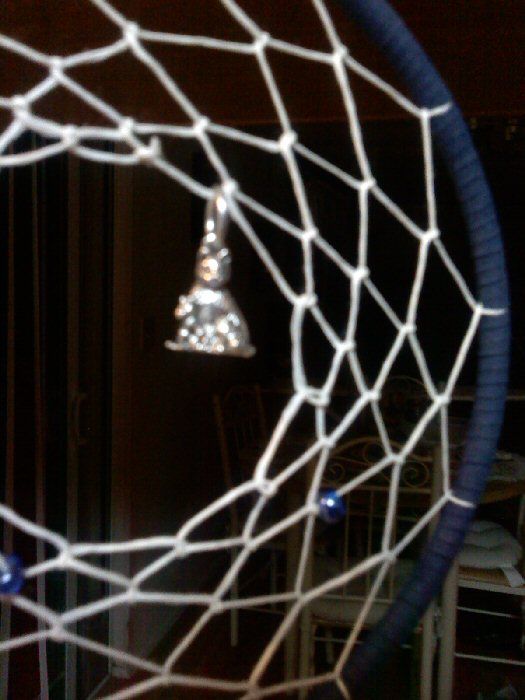 All I have to do now is pack it and mail it to her. She lives several states away. I hope she likes it! Love you Grandma!
-June 28, 2012