I seriously cannot stop making clothes. I actually have other projects that I want to do. But, a day without sewing is like a day without sunshine! Ok, that might be a bit overboard. But, I really love it. Rick says that I'm addicted, but that he can think of many worse things to be addicted to. And I benefit from this one!
Another summer outfit, coming up! I use two of my favorite patterns, McCalls 6173 for the pants using Lime Spandex and New Look 6102 for the top, using a multi-color, lightweight fabric that I have no clue what to call it! haha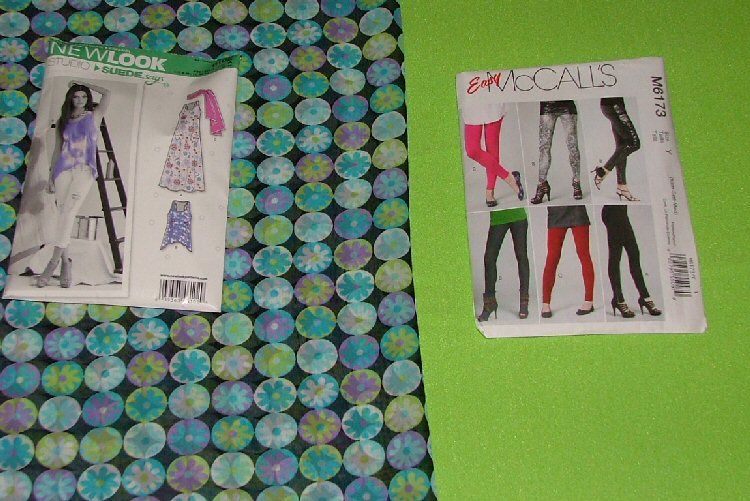 These pants are the easiest things in the world, to construct. There are only 2 pieces to cut. They take 4 steps. Step 1: Sew one seam on each leg.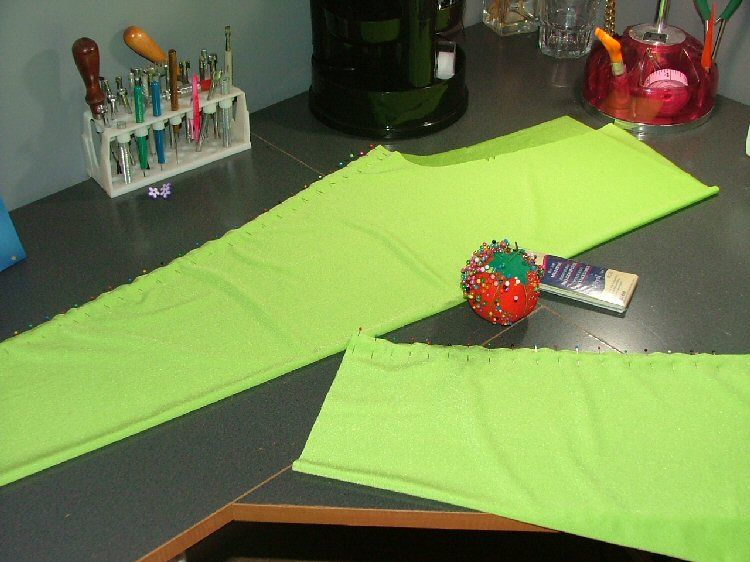 Step 2: Sew the legs together at the middle, around the crotch.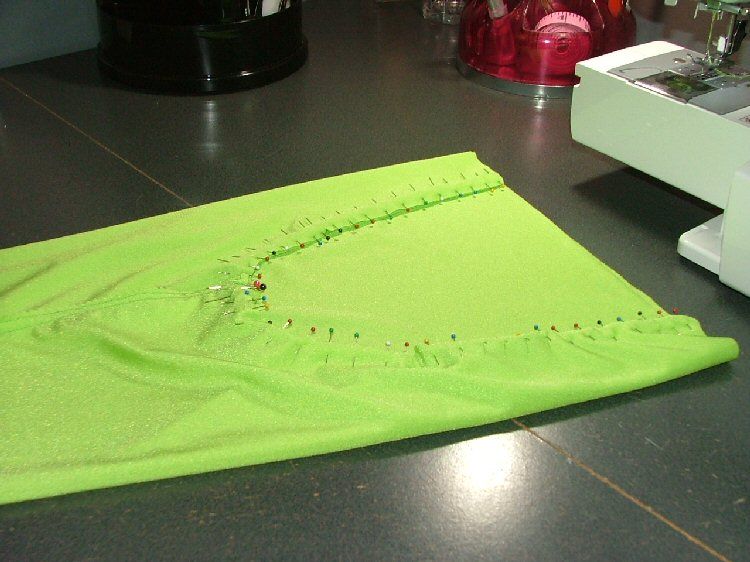 Step 3: Hem each leg.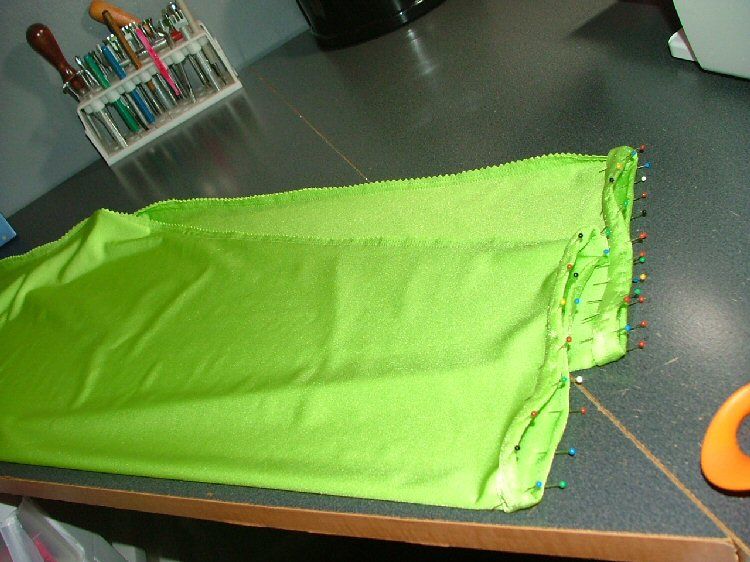 Step 4: Make the casing and insert the elastic. Done!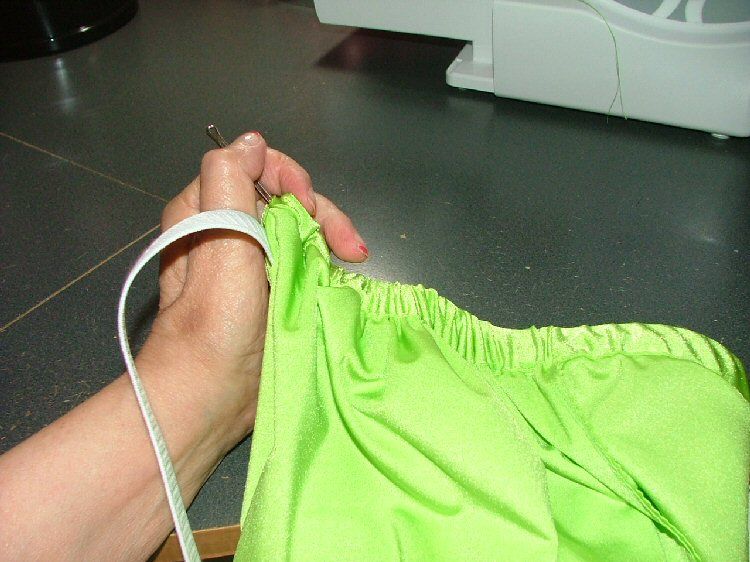 Next the top. Another simple one. There are 2 pieces to this pattern as well. The front and back. Sew them together at the shoulders and sides. Hem the bottom...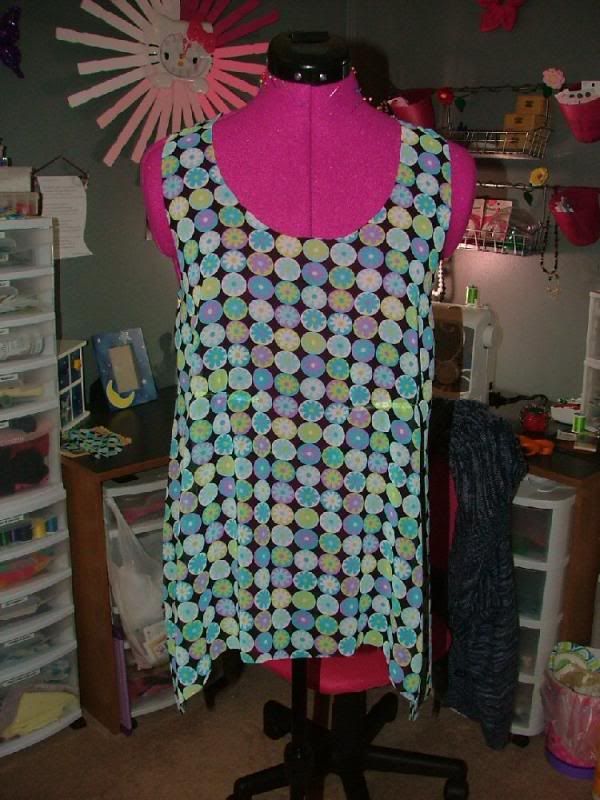 Add facing, bias tape, piping, whatever to the neckline and sleeve openings. I chose to use a Lime green piping on the top, to tie it to the pants.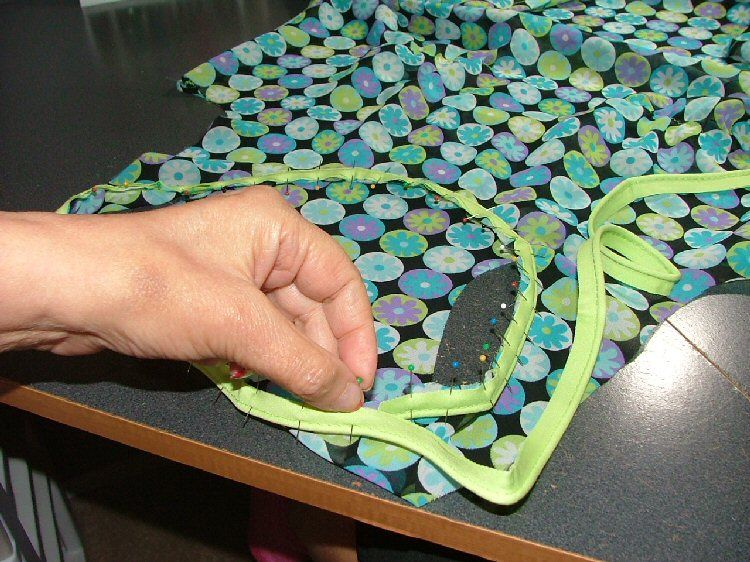 The way I added the piping was a little odd. It is hard to get close enough to it, on the edge of an item. So, I improvised and used my "Blind Hem Foot" as a guide. It actually worked perfectly! I was surprised and happy!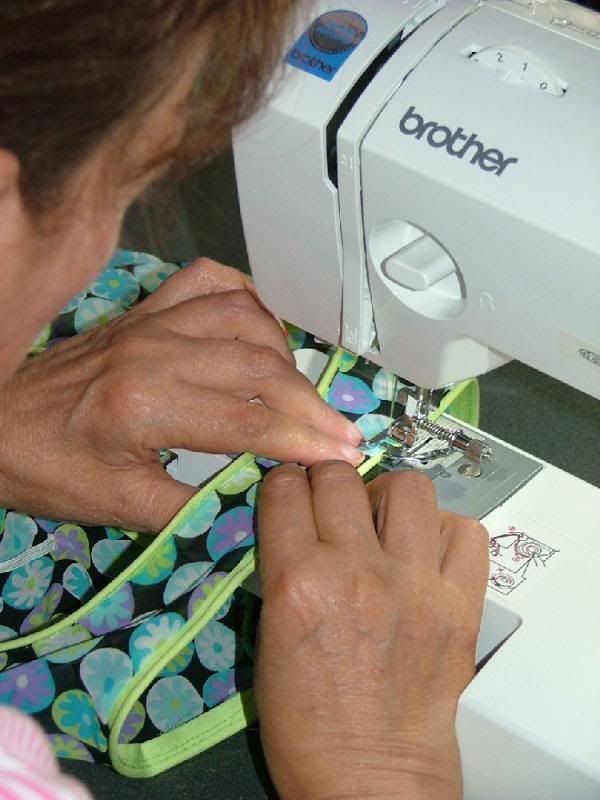 My finished outfit. Total sewing time, about 2 hours. $12.00 worth of Fabric. Not too bad, in my book!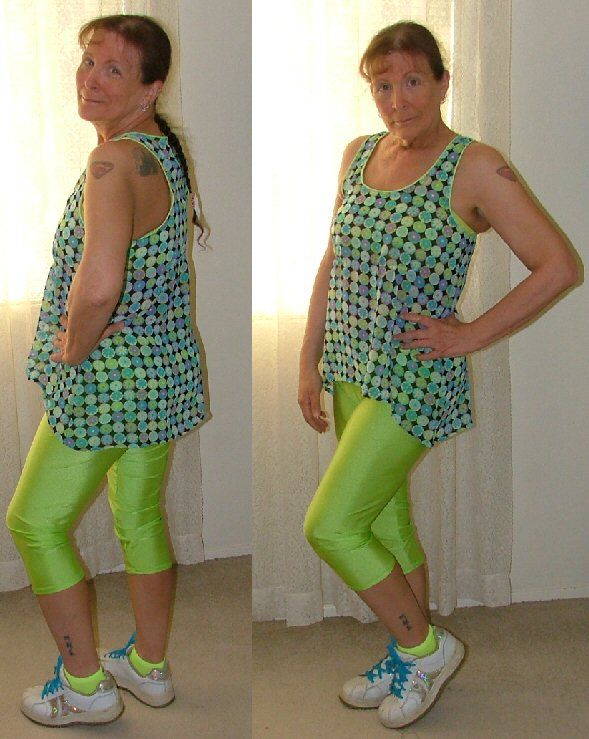 Originally posted on March 31, 2013, by Stef.