I rarely get sick, I mean really sick, like everyone else. No colds, flu, nothing. Ok, we are not counting the previous 5 years as sick, that was different. haha This past week, I have had a head cold to beat all head colds. I am numb from the neck up! Stopped up head, runny nose, sneezing, coughing, sore throat. So, I had to skip the gym, I didn't want to spread sickness. I did manage to get in a 5 mile walk outside with friends and did a little working out at home. This gave me so much time to sew. I made 3 complete outfits this week! This will be #4!
I have had this pattern and this fabric for quite a while and never thought about putting them together until today. I was going to find a simple "Tribal" type print and make it a real Peasant blouse. I think this will do nicely though. My blouse pattern in Butterick 5357, which I got for $1.00 at a JoAnn sale! My fabric is "Global Voyager- Sunflower Foil Chiffon" from JoAnn, I love it.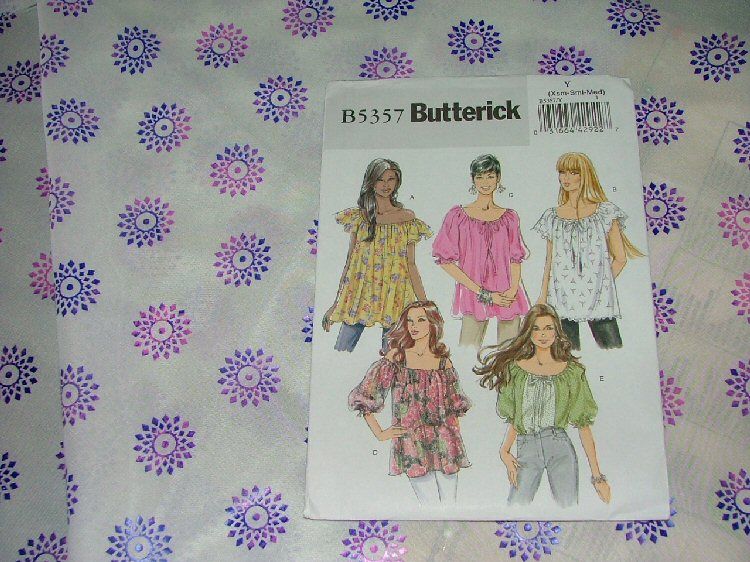 I cut it all out and pinned it to my dress form, to visualize it.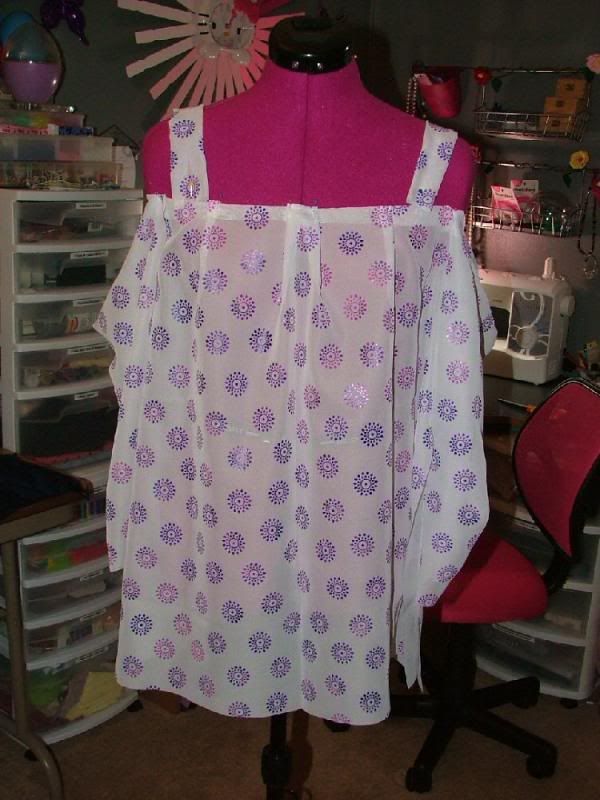 I began construction. It's a very simple design and super easy to sew.
Adding the elastic to the neckline.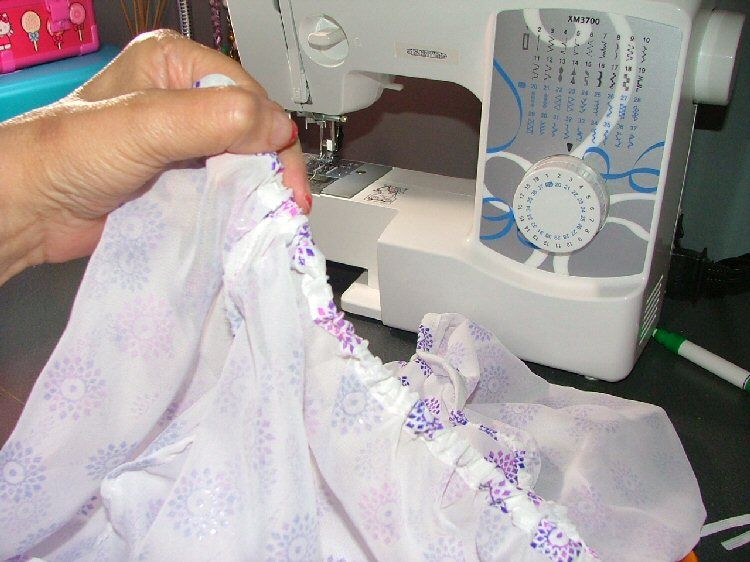 Hmmm, I need some pants to wear with it! My favorite pant pattern is McCalls 6173. These leggings are so easy and I seriously love the look and fit of them. A huge bonus is that I can make a pair in about 45 minutes! I choose a shimmery Navy, to match part of the color in my blouse. I get them all together...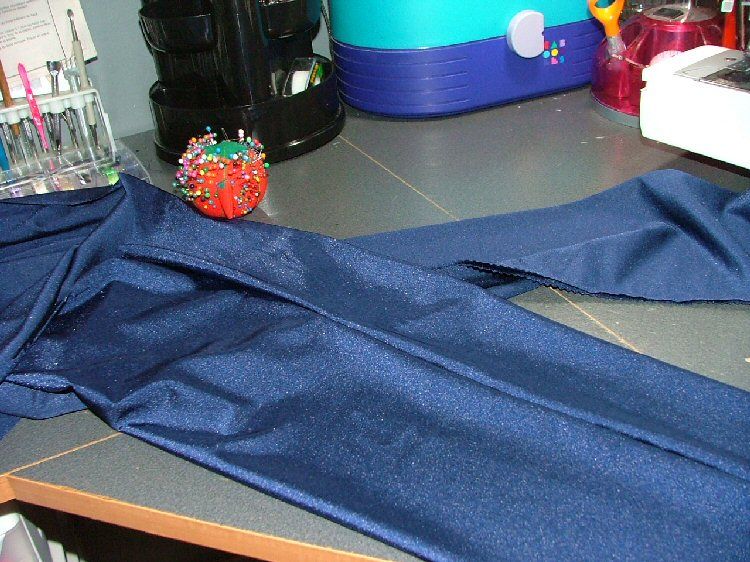 Add the elastic at the waist and my designer label. And...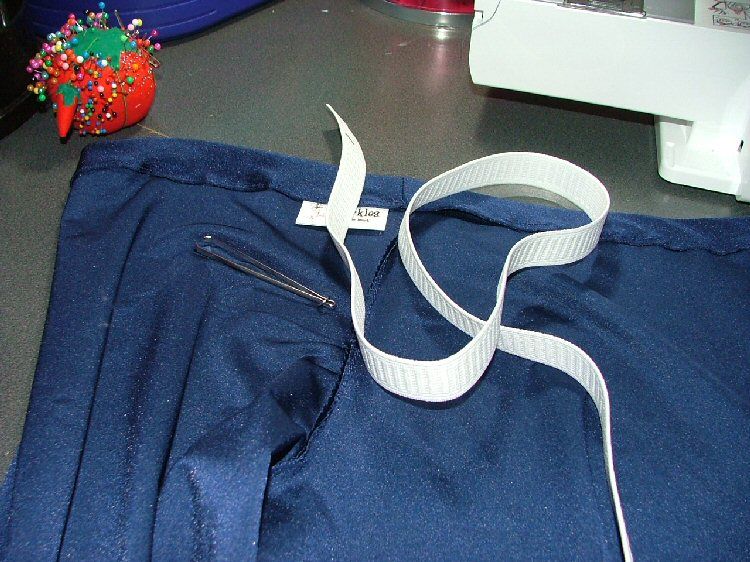 Viola! Pants!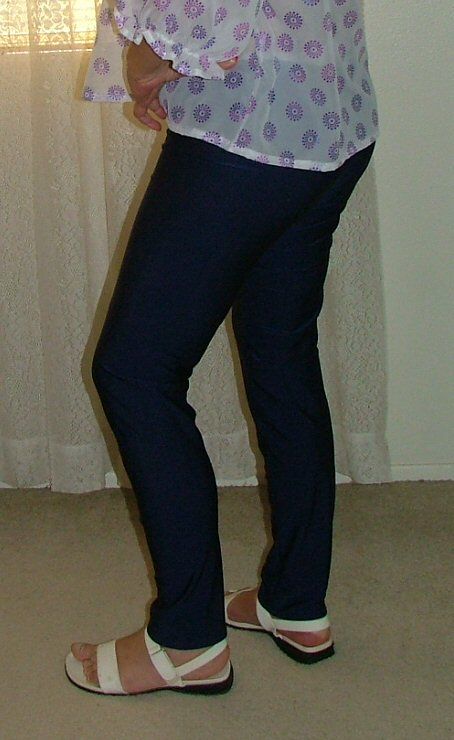 The entire outfit. I really like it and it took just part of one day. I realized that I did not own a strapless or tube type bra, when I started to try it on for pictures. As a matter of fact, I only have "Sports" bras. I need to change that. In the meantime though, I improvised and made one.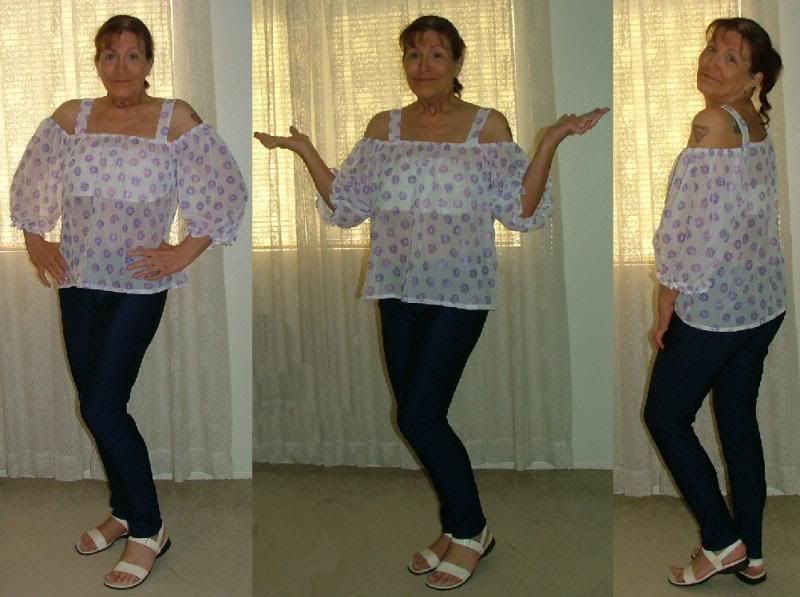 Maybe I'll look for bra patterns next and make myself some pretty, colorful bras!
Originally posted on March 29, 2013, by Stef.