After I made my Black Batik dress, I was so happy with the fit and style, I decided to make a top from the same pattern. I think I'll take it a step further and make some capri leggings to match. It could be cute!
I have just the fabric that I want to use, in my stash. I have been wondering what to make with this. Now, I know! It's a lightweight, stretch polyester type fabric that I purchased at the "Fabric" store, near my gym. I'll cut the top from New look 6102, just the short version. I'll cut my capris from my legging pattern, McCalls 6173. There is no "capri" version with this pattern, but I think I can figure it out.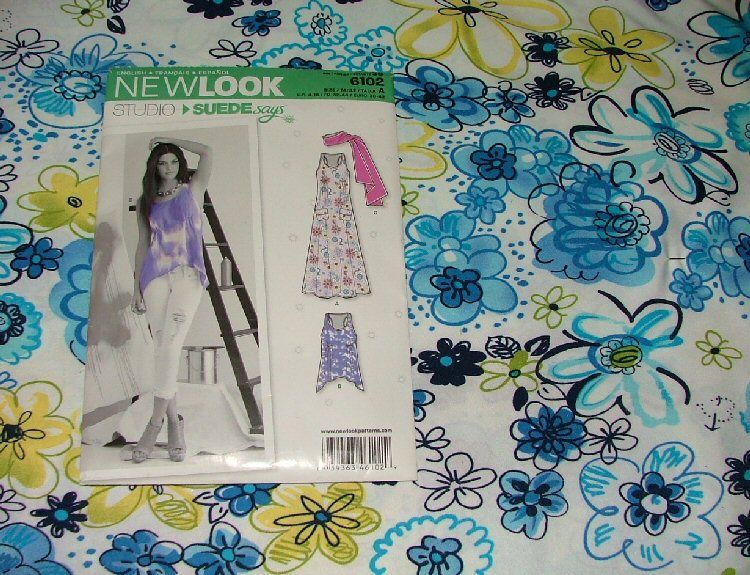 I cut out all my pieces, haha all four of them, and pin them on my dress form, just to get an idea how it will look. I like it!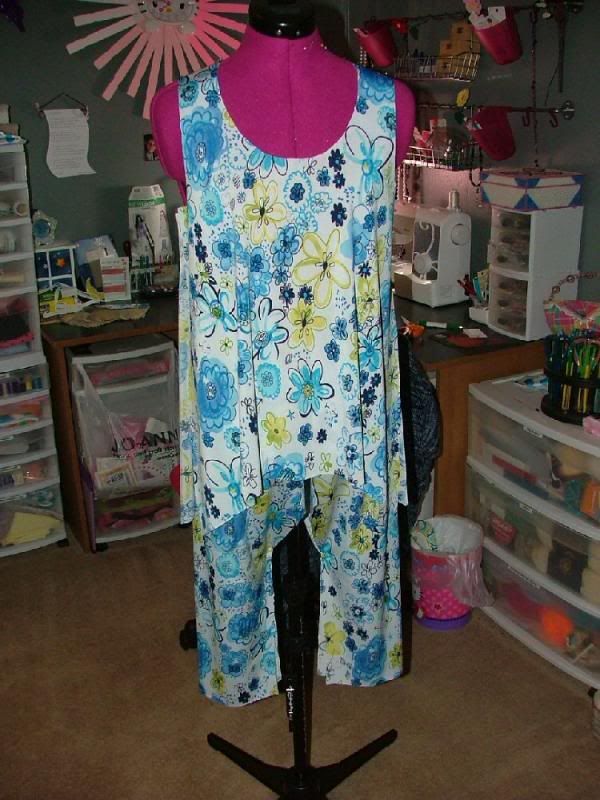 I'll start with the top. I sew the elastic gathers, the shoulders and sides. I hem the bottom and make my bias tape to edge the neckline and arm holes. This took a great amount of time, almost 45 minutes!! Such an easy sew!
The top is finished!
Next, I'll make the pants. I sew the side seam on each leg, sew both halves together in the middle, hem the legs, add a casing for elastic at the waist, add the elastic and Viola! They're finished too!
How do I look?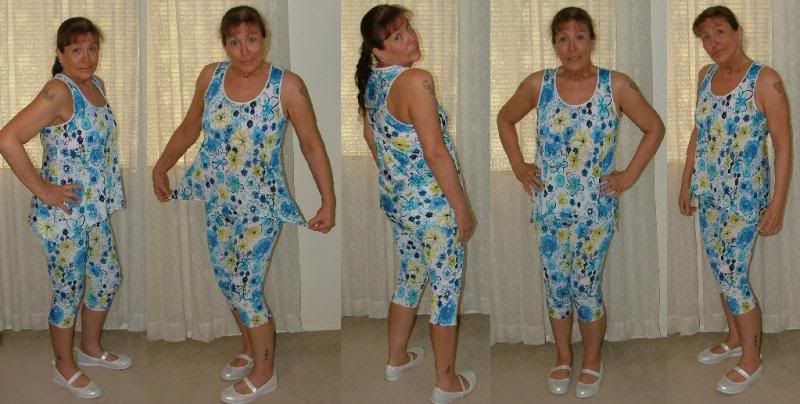 Ok, I absolutely love this outfit. It's just my opinion, but I think it's adorable and flirty! You can bet I'll be wearing it this spring and summer! Now, I need more, in all different colors and patterns. I think I need therapy!