I have been slacking in my quest to create my wardrobe, lately. It's time to get back to it. During my 99 cent pattern extravaganza, I got a pretty blouse pattern I thought would be nice with some pastel eyelet.
I found some pale yellow I really like, with small eyelet detail and cut out my entire pattern.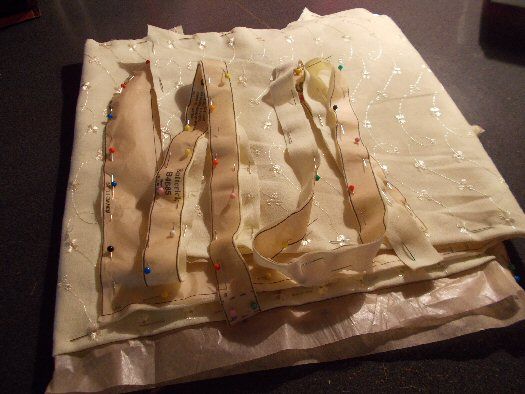 The front called for lace detail. I couldn't find any lace I really liked, that matched the way I wanted. So, I bought the style I liked, it had white ribbon in it. I pulled the white ribbon out...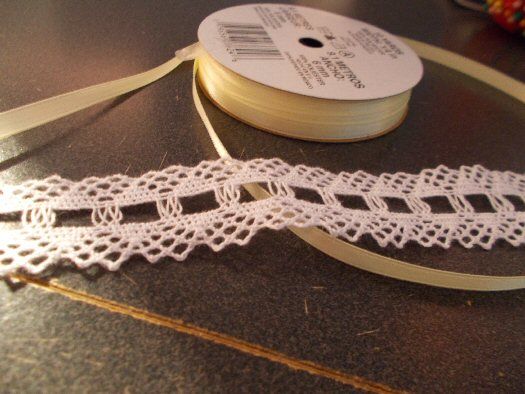 And threaded my own matching yellow ribbon through it. Perfect!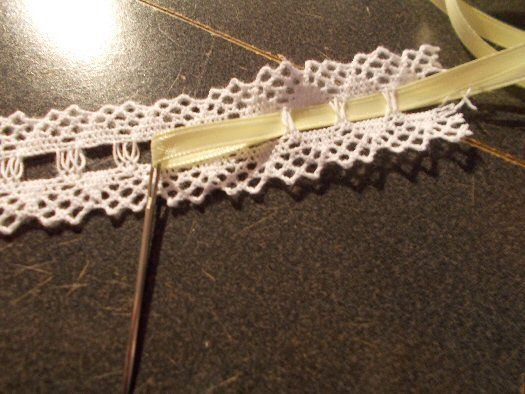 Then, I pinned it in place, on the front.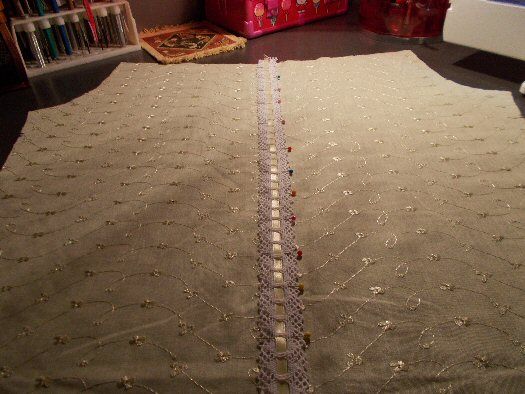 And sewed it down. I like it!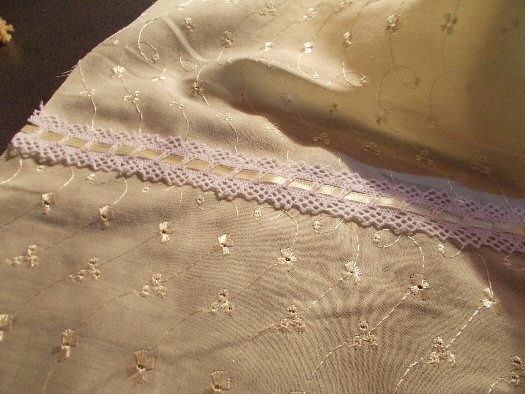 Next, the front and back meet for the first time. They are joined at the sides. What my sewing machine has joined together, let no stress put asunder.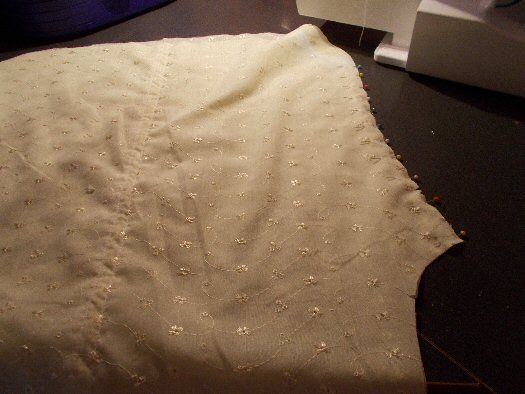 I'll hem the entire blouse before I continue. It makes for no raveled edges, as I turn the bodice inside out and back.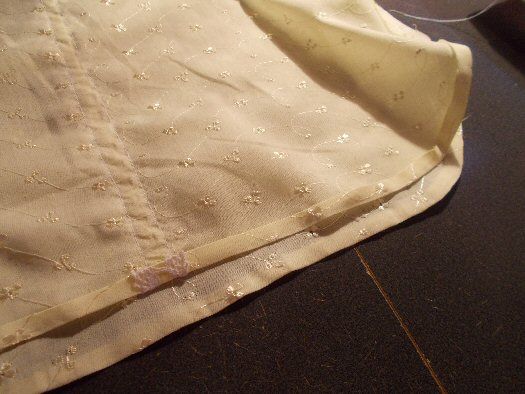 Front and back together and hem completed. Now for some sleeves.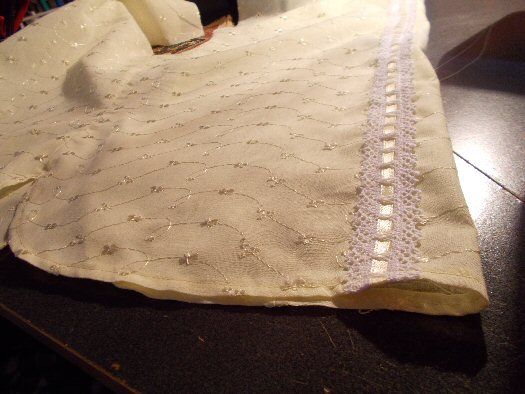 Getting ready to sew the sleeve seams.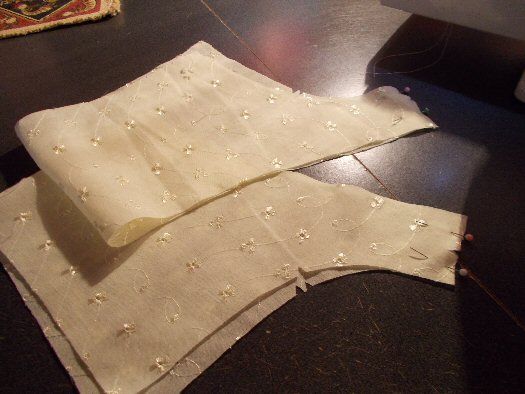 Sleeves pinned to top, ready to sew.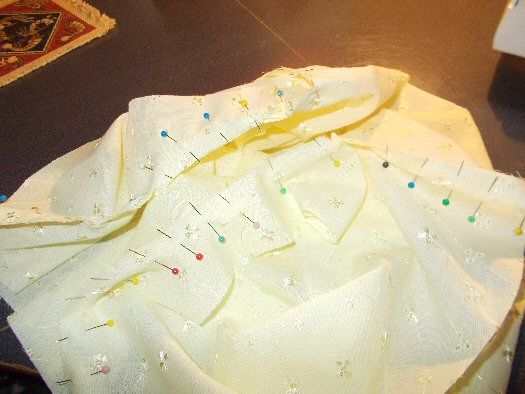 Getting there. It'll be a blouse soon!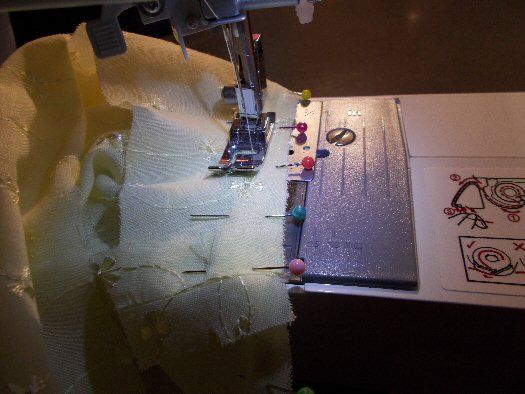 It's starting to actually look like it!
I hem the sleeves and begin making casings to add elastic.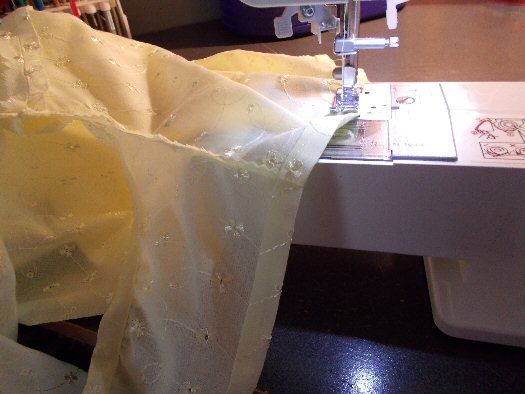 I use bias tape to create a casing for the elastic I'll add to the "Empire" line.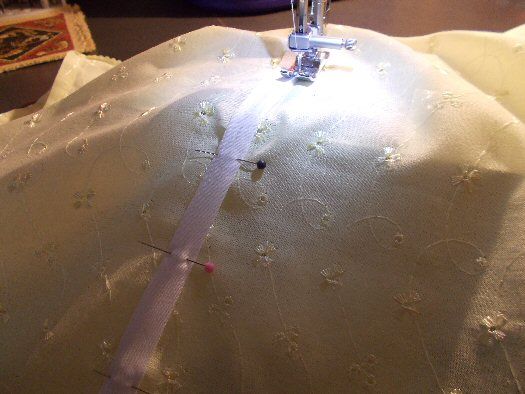 Casings are ready for elastic.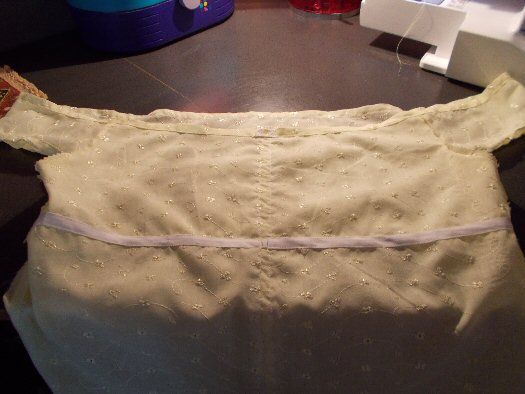 I always use a safety pin to thread my elastic through the casings. If I think about it, next time I'm in JoAnn's, I'll look to see if they have an "Elastic Threader". I know they make them, I have just never thought to buy one, after 42 years sewing. Haha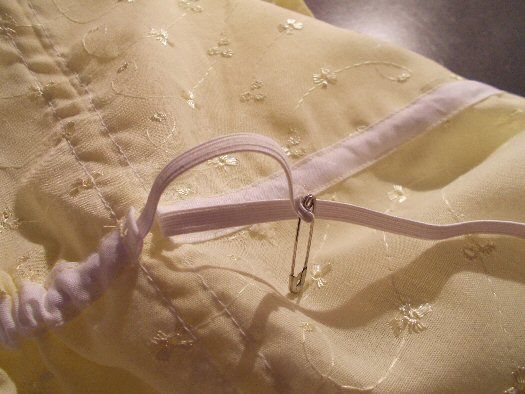 The neckline gathered.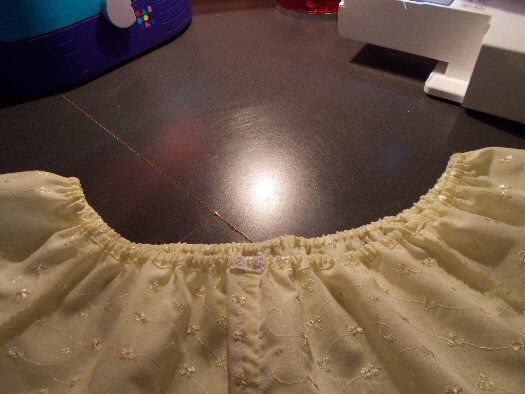 The finished blouse. I may add elastic to the sleeves later. I haven't decided yet. I may also tighten the elastic at the Empire waistline. I left a very small opening, in case I want to later. I like it, but I don't love it. It just seems like it needs something more.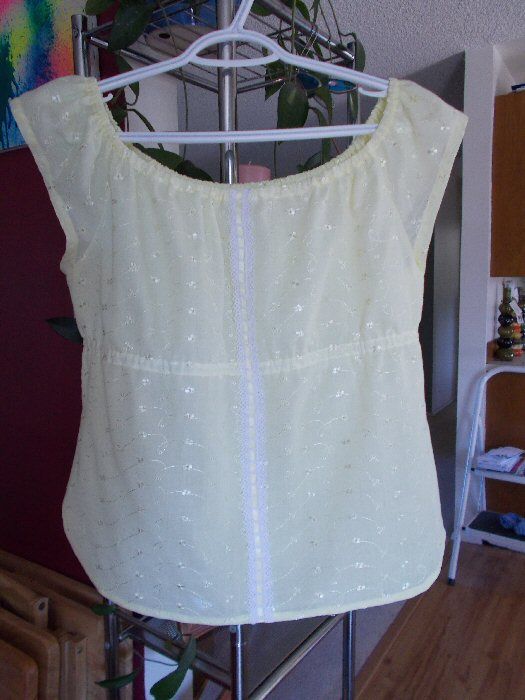 That's it! Now I love it. I attached a piece of matching ribbon so I can tie a bow, large or small. Much better!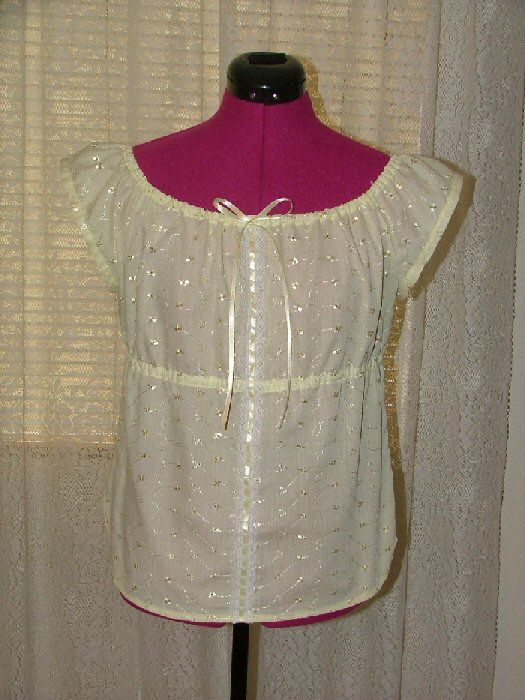 Closer view.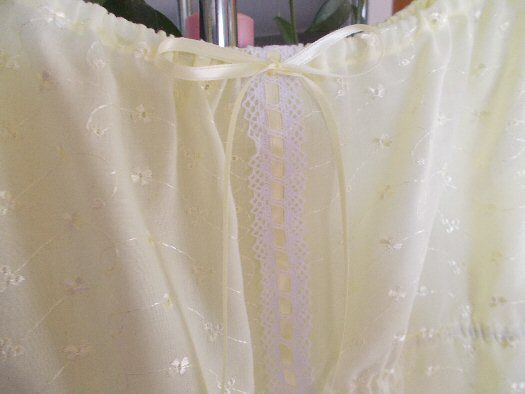 On to the next project! Until next time.
-Originally Posted on August 14, 2012, by Stef-