This morning, I traveled with my Meet-Up friends, to Mount Erie. Its a peak, overlooking the Strait of Juan De Fuca, much North of us, on Fidalgo Island, Anacortes, Washington. From there, we saw the San Juan Islands, the most northern part of the Puget Sound and the Skagit Bay. If the weather had been better, we would have been able to see much more, including Whidbey Island, Mount Rainer (120 miles away) and a spectacular view of Mount Baker. But alas, it was cloudy and windy most of the day, giving only brief glimpses of some scenes. There is an actual road that takes you all the way to the summit, but there are numerous trails that you can hike up. We chose to hike it, of course. Normally, Rick joins us on our adventures. But, he had over a week off work during the holiday. There was so much for him to catch up on, he worked instead. He was a dear though and drove me to meet Jay in Lynnwood, so I could ride with him and suffer...ooops, I mean enjoy our climb! Following are some photos from our day.
The trail was very steep and uneven, almost the entire hike. It pushed me to my limits...beyond really, but I pushed through.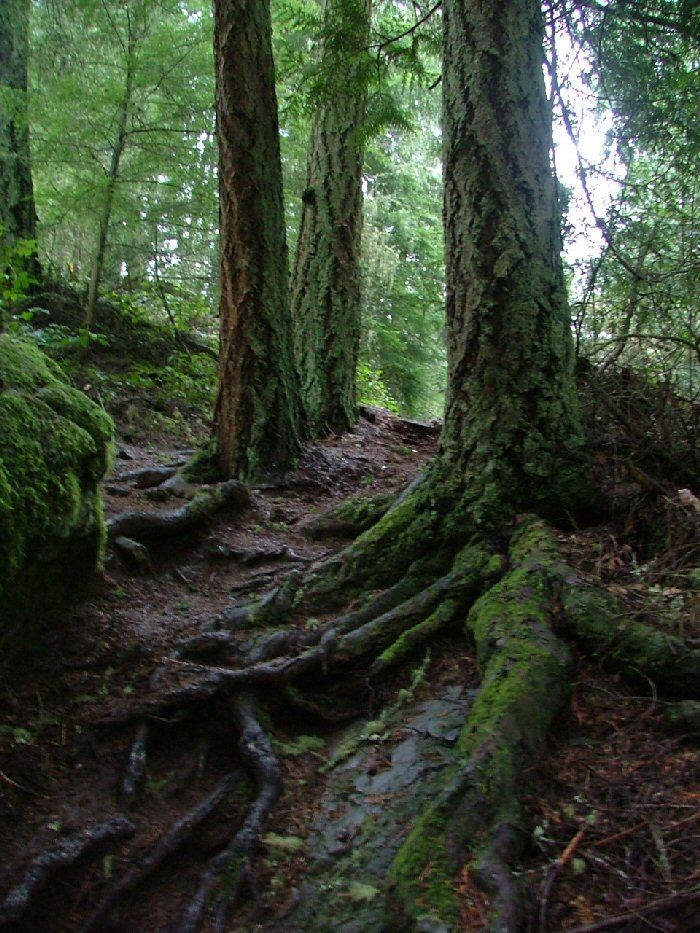 On the way up. by Jay
Our fearless leader!
Dich, smiling as usual. What a nice man!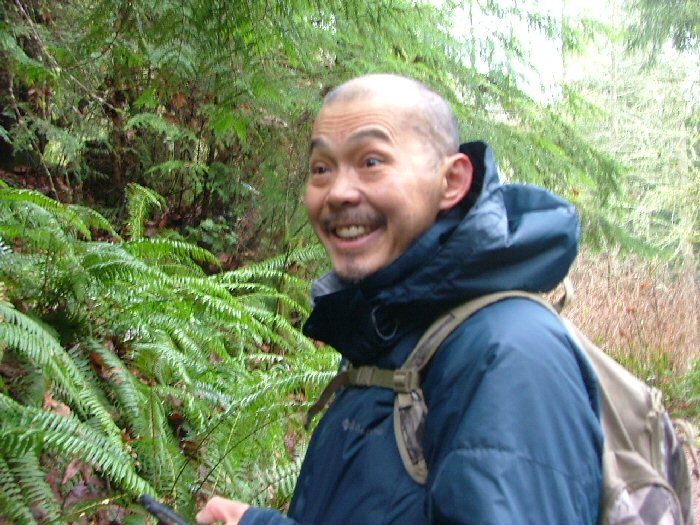 Gerry, being photographed from both sides!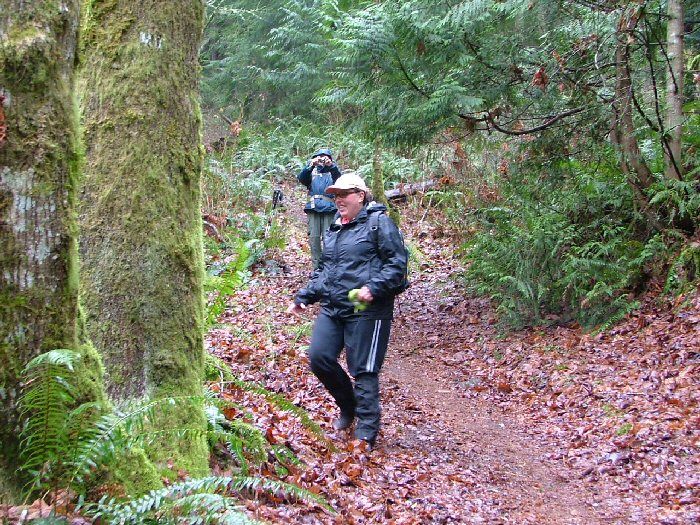 The tower at the summit. We're getting close.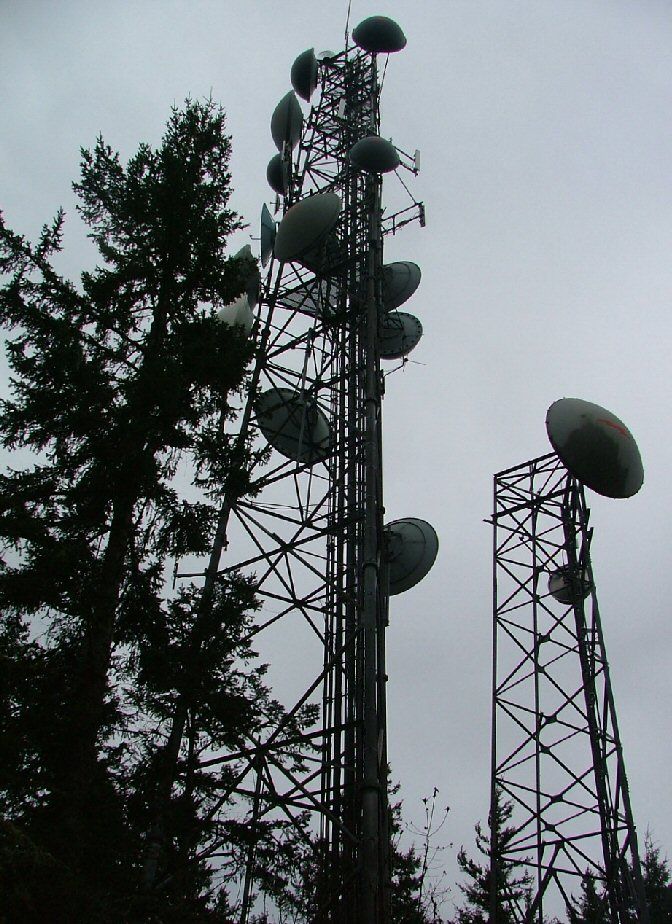 This was the toughest hike so far, to me. It was almost all uphill and a lot of it consisted of rock climbing. I was totally spent. This is the joy of reaching the summit. We actually had about 100 more yards at this point. We were just happy to see the sign! ♥ by Jay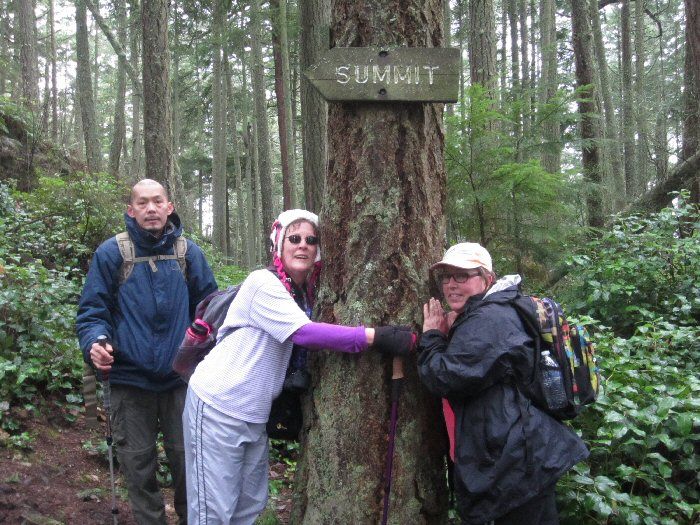 Moi! I made it. I had to put my jacket and coat back on as soon as I reached the top. It was very windy and FREEZING!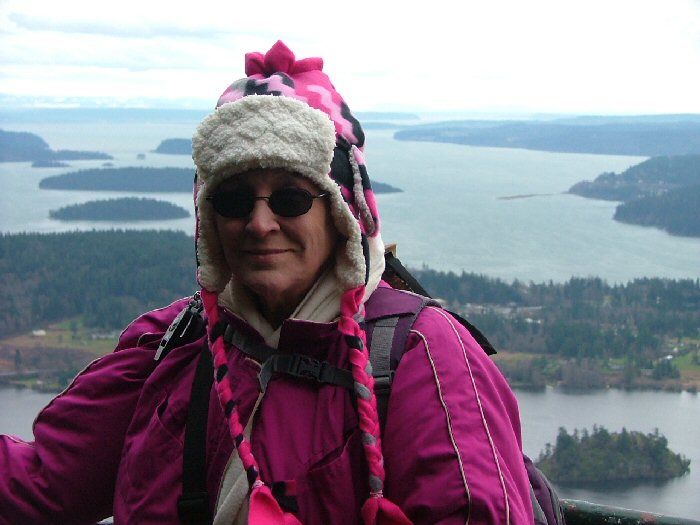 It speaks for itself.
Gerry and Jay at the top Look Out.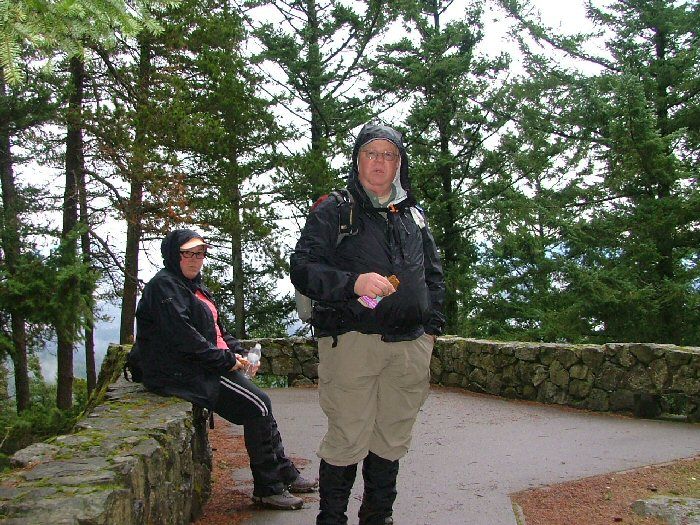 Dich, taking a load off and enjoying a well deserved snack.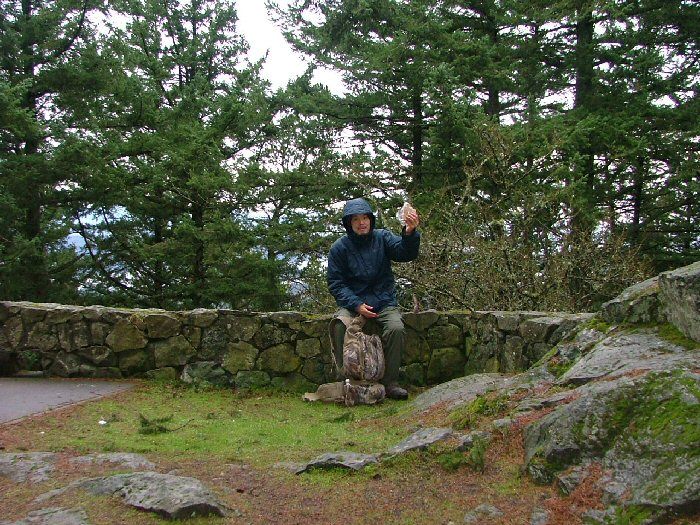 The weather could have been a little nicer and the views would have been clearer. We did see the Strait of Juan De Fuca, the San Juan Islands and Skagit Valley.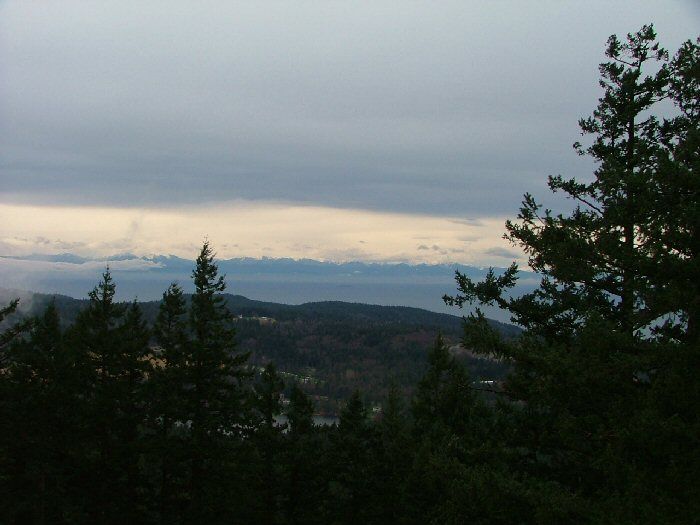 It was terribly cold and VERY windy. The clouds were spinning and moving at tremendous speed. I was amazed, watching them! This picture partly shows the clouds, swirling in front of me. The picture just does it no justice, it was so cool!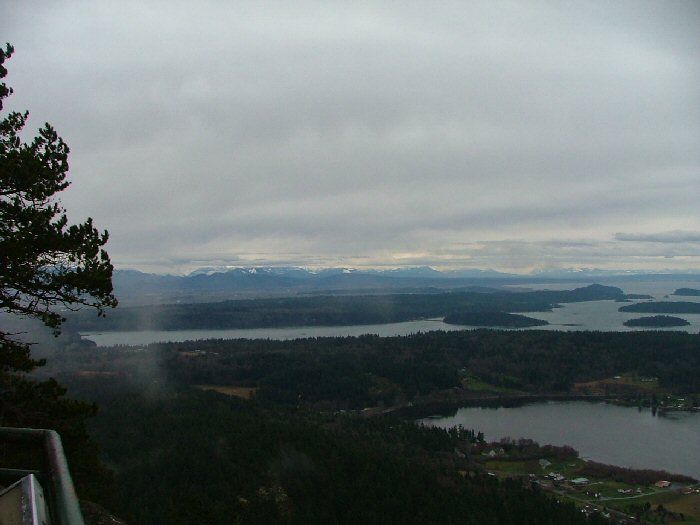 Moi again. You can see how the wind was blowing my hat. I actually thought I might lose it, so I pulled it down tighter on my head!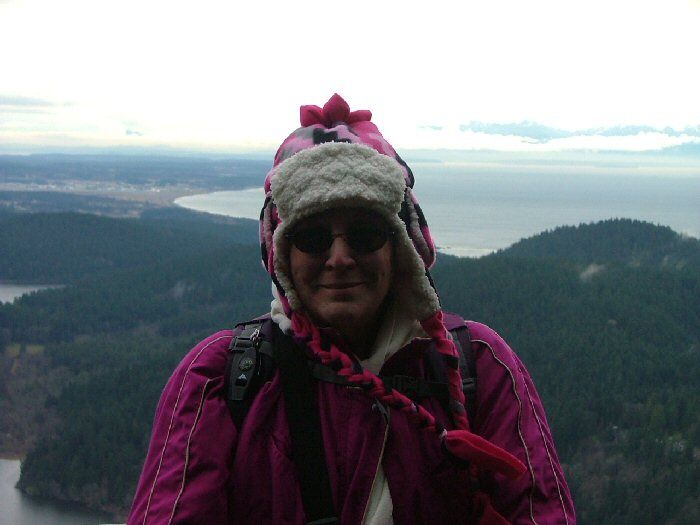 Gerry, Jay, Stef and Dich. Charlie and Karen had walked down to another spot at this time.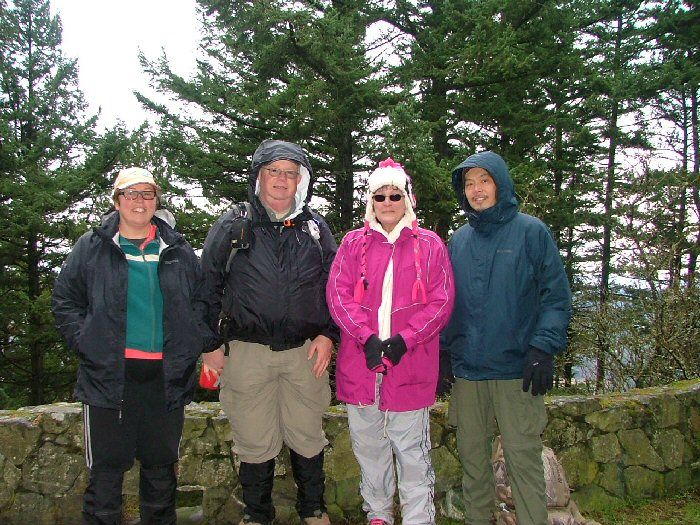 Jay, Charlie, Karen, Stef, Gerry and Dich.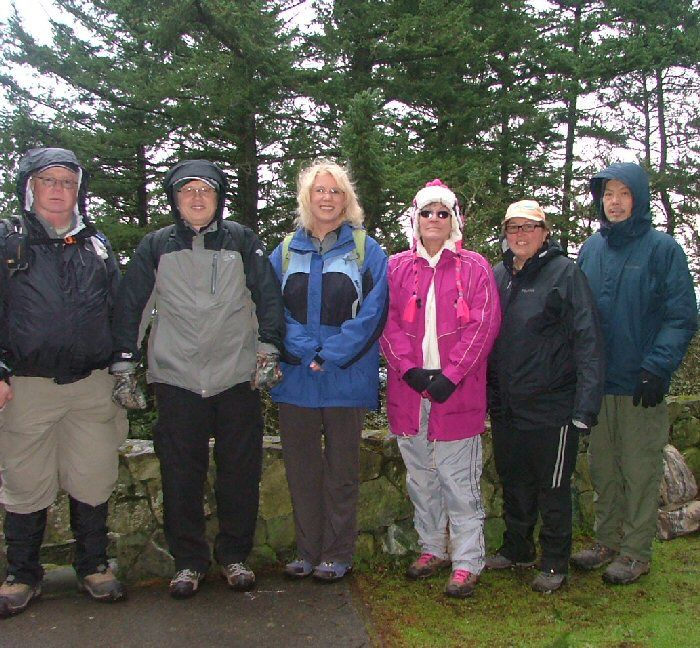 This is Campbell Lake. It is the largest of several lakes on Fidalgo Island. The lake is 166 acres and there is a 4 acre island in the center. Skagit Bay, an arm of the Puget Sound, is in the background. I thought how cool it would be to own the little 4 acre island and live there. We could call it Phitness Island! We would have our own little ferry to cross the water. lol
I have had a change of heart. No ferry necessary, we will have a Paddle Boat, to ensure we get enough exercise. Muhahaha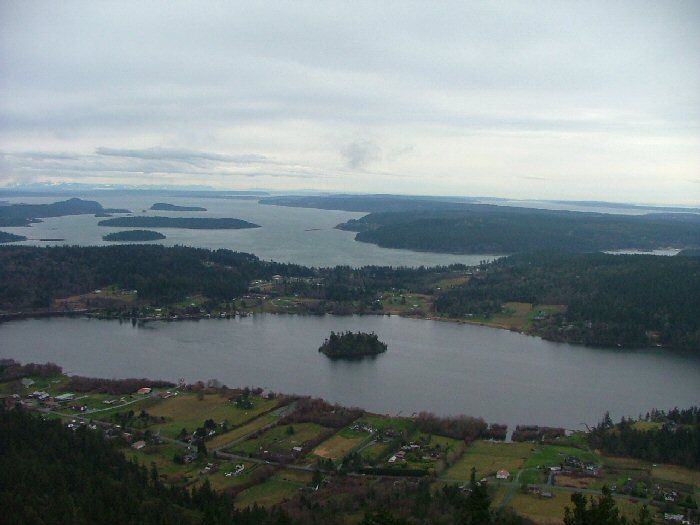 More of the view. You can see more of the Strait in this photo.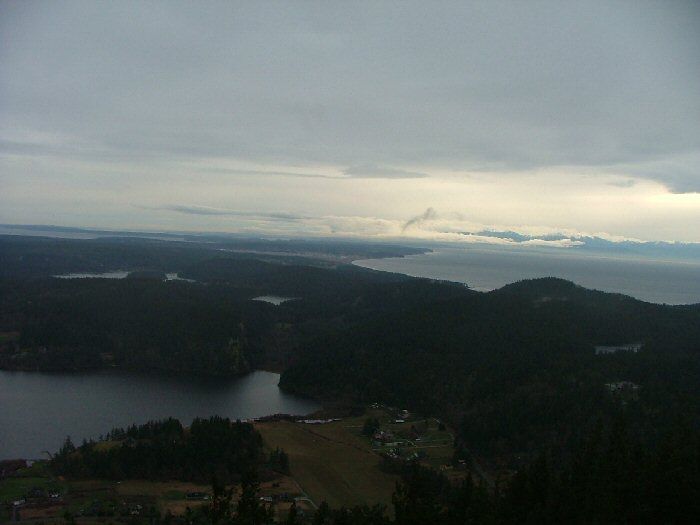 We walked the road down. It was much shorter and much easier, at about 1.5 miles. The trip up was much harder and longer. We took the scenic route and made an unscheduled detour! =D
It was a great day with quality people. These guys and girls are fun to hang with. They are kind and considerate. We leave nobody behind. I was thankful for that today, as it was grueling. I made it though. It shows that you can do anything you think you can and you can't do anything you think you can't!
Originally Posted on January 6, 2013, by Stef