What I normally do on Tuesday is walk 5-8 miles. Today, I did not do that. I had been at JoAnn Fabrics last night and saw some pretty blue fabric and thought it would be perfect for a pattern I love. So, I bought it and spent the day sewing.
Just starting, facing pinned to the front.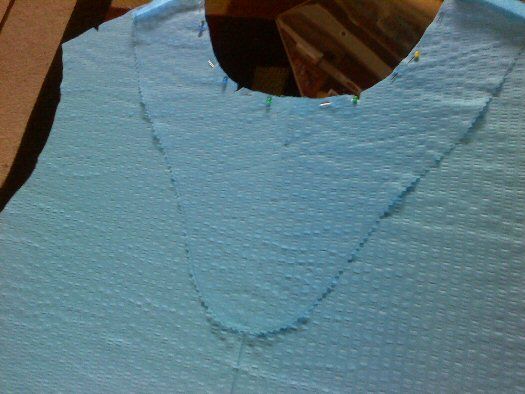 Front and back together and trim on the neckline.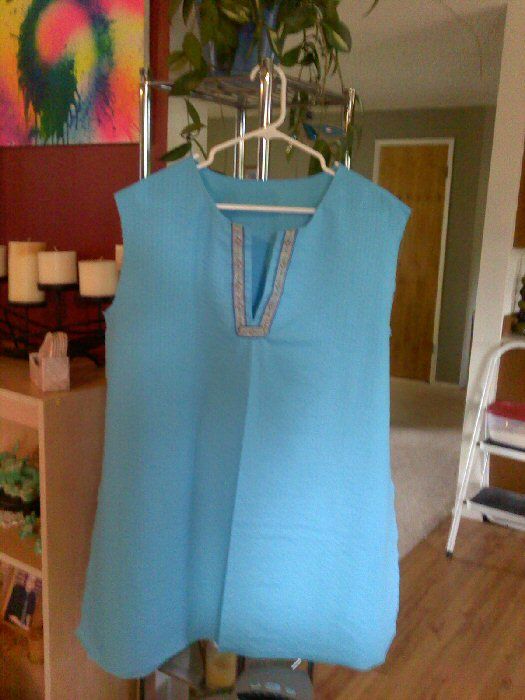 Sleeves cut out and trim pinned in place.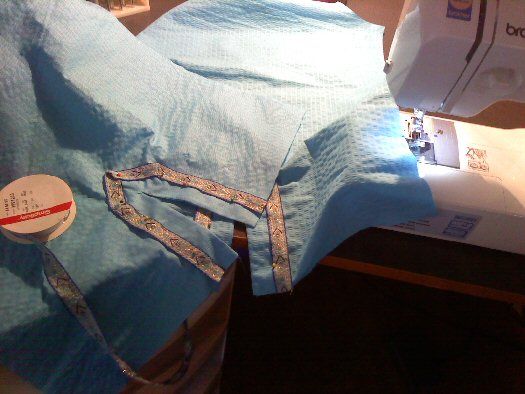 Sleeves are ready for some arm holes!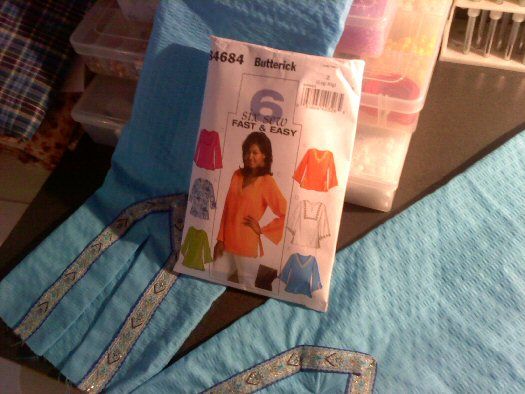 The finished product. Just needs ironing and will be ready to wear with skinny white jeans and a cool belt!
Now, I wonder what to do tomorrow?!
-Originally Posted on June 7, 2012, by Stef-