I have been so busy lately, making things for everyone else. I decided it is time to make something for ME! I have the perfect thing too. I love walking and listening to my iPod and it's fine hanging from my neck while I walk on my "Gazelle" or my Elliptical. It plugs directly into my Recumbent Bike and I can listen through the built in speakers. But, walking out, I have a tendency to pull it loose and jerk the headphones out, which really pisses me off! haha I saw this backpack pattern, the other day while I was buying .99 cent patterns, and it's perfect!
The first thing I'll do is cut out all the pieces. I chose a sparkly purple for the main color and a matching sparkly striped pattern for the contrasting pieces.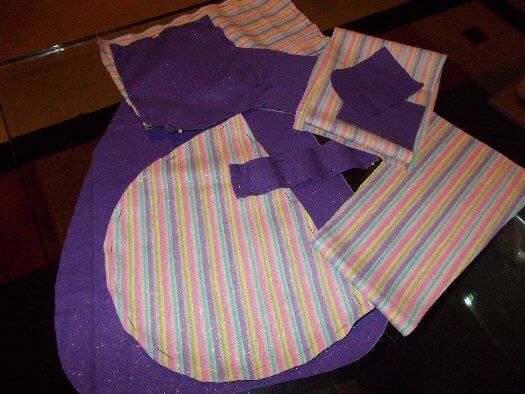 A Backpack needs a heavy lining to keep it from collapsing. I sew a heavy facing into the pieces that require it.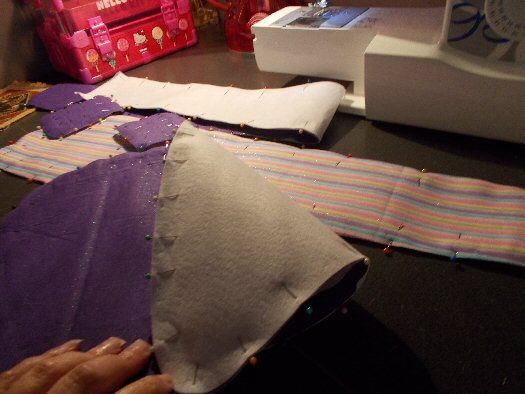 I attach the zipper to the pocket and it's lining..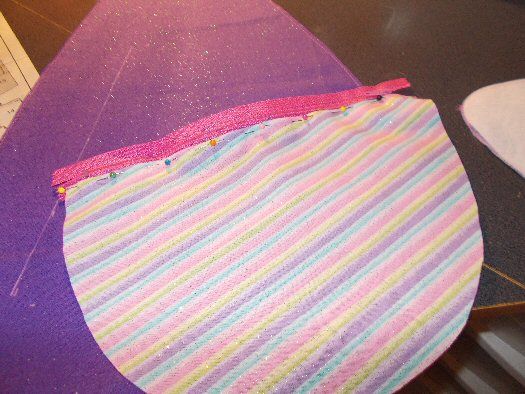 Then, to pin the pocket in place on one side section. I'll sew this in place

. There is another pocket on the other side, but without a zipper.

A working pocket!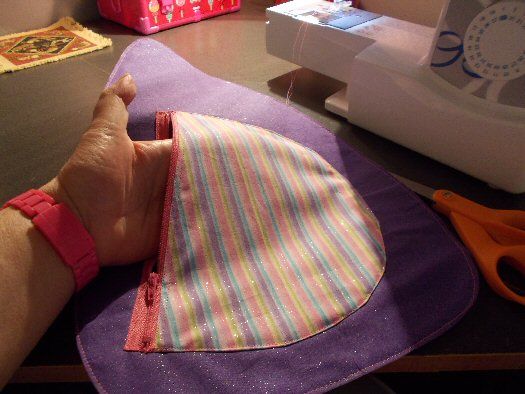 Next, I sew a zipper into the gusset section that will be facing forward.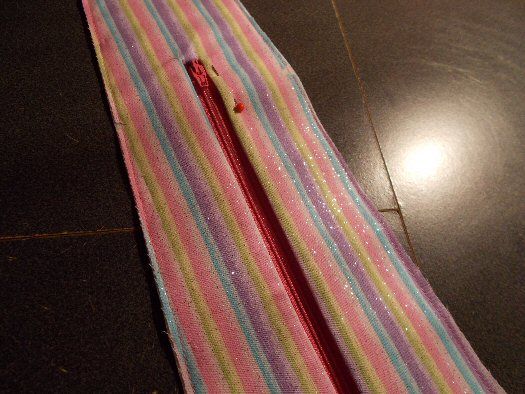 On the rear facing gusset, I start a pocket that will carry my iPod! Maybe a pack of gum too!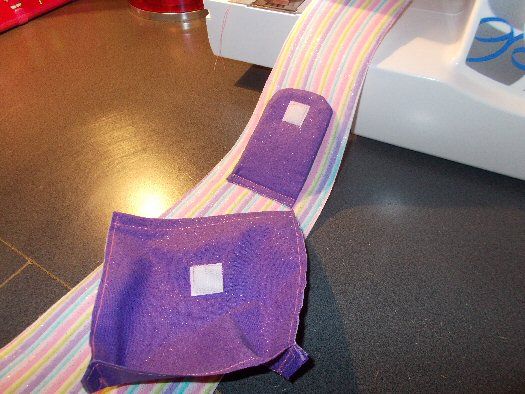 I pin the darts out of the way. When I attach the sides to the gusset, it will complete this pocket.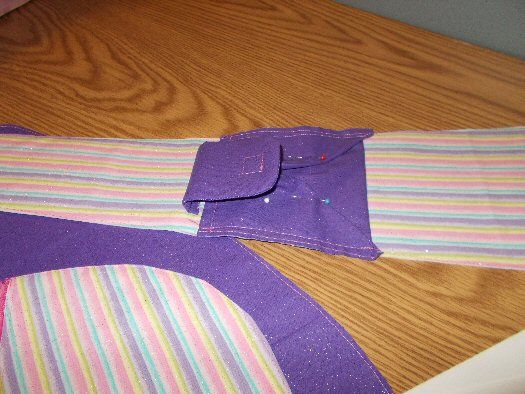 I need a strap to carry it with. So, the first thing to make is the ring to hold it in place.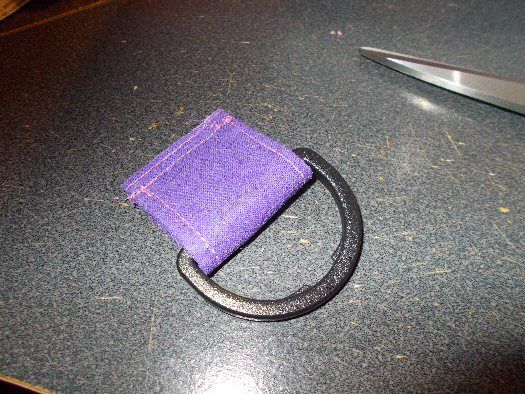 I sew this at the bottom, below my zipper.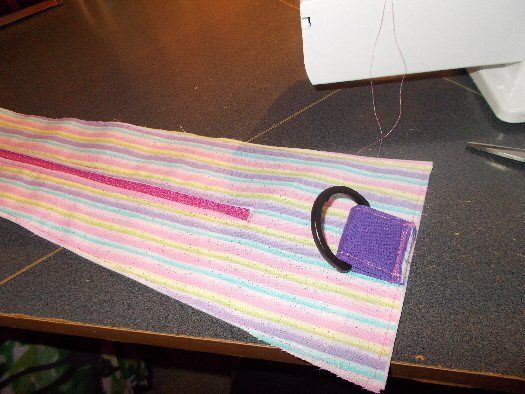 I create the main strap, add a "Slider" bar to adjust it with, thread it through the ring I just created and sew the gusset sections together.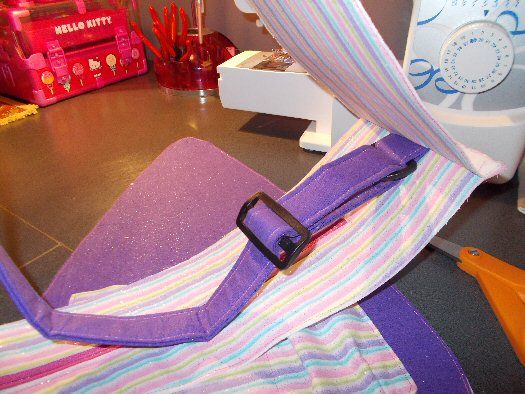 Time to add the sides. First one.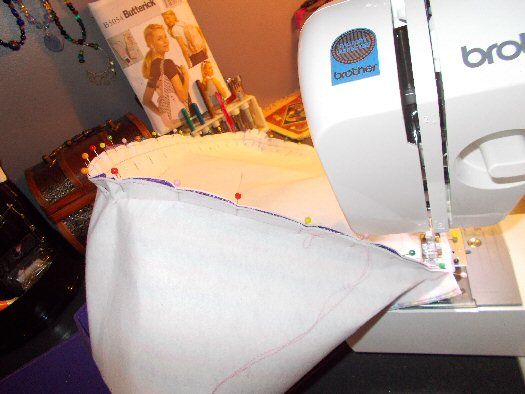 Then pin the other side and sew it.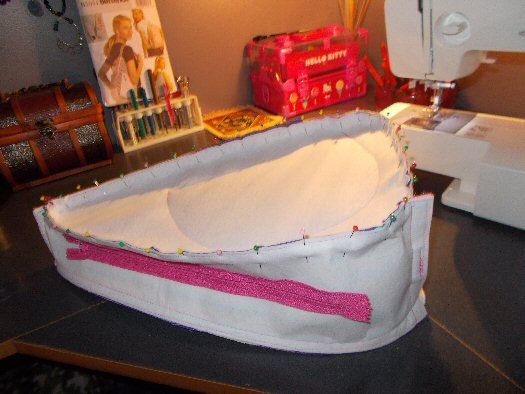 I removed all the pins and finished the edges.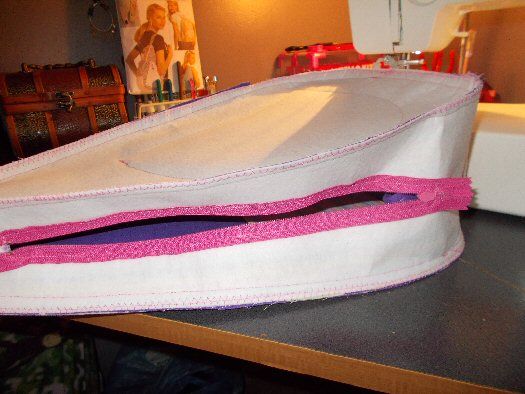 Turning it right side out was the hardest part! Haha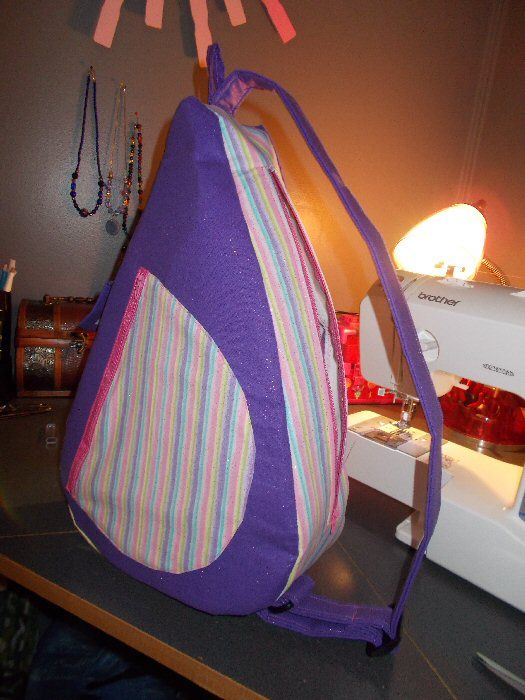 I decide I want a flower on my iPod pocket, so I make one with my striped fabric.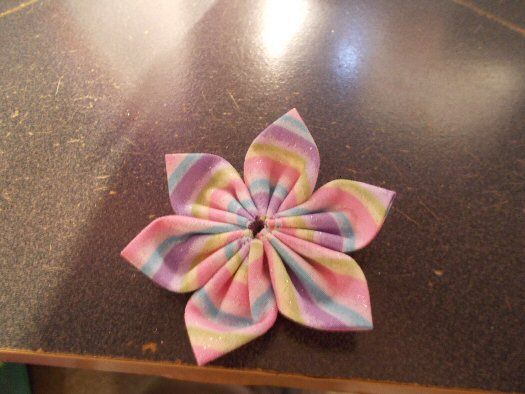 I add a matching button in the middle and sew it in place.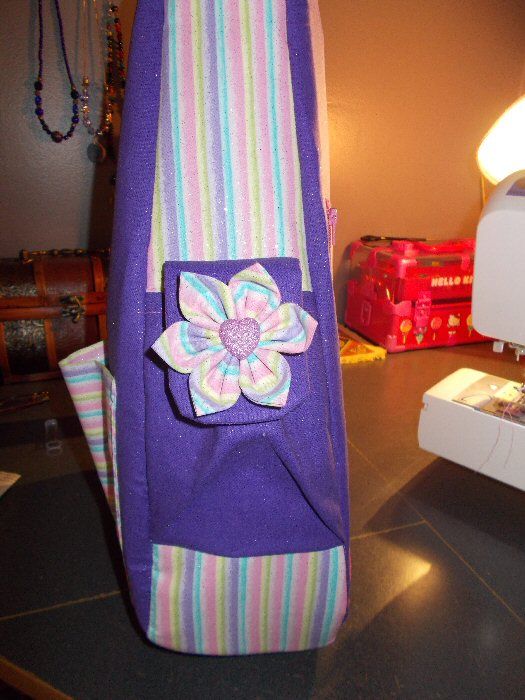 From the back.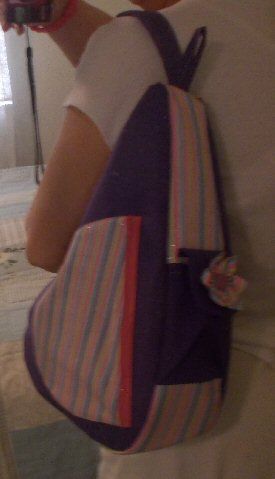 I add a few beads on the zipper as decoration and because you can never have too much pink!
Now, I just need to go outside and walk for a while. My tunes will play and they'll be no more jerking my headphones out. I can carry whatever else I want with me too. I like it! Next a blouse, while I look for nylon to make Grandma some flowers with.
-Originally Posted on July 30, 2012, by Stef-