My husband Rick crochets. In fact, he crochets better and more beautifully than any granny, I have ever seen! Seriously, this man, with large hands, uses the tiniest thread and can turn it into the most lovely things. My home is filled with beautiful doilies, created by him. I recently rediscovered my love of sweaters. I love wearing them, not only for warmth, but fashion! Since I have lost so much weight, I again care how I look and I am clothes crazy, creating a ton of new things for myself. Rick offered to make me some sweaters, since I really do not need more doilies! haha I found some patterns that I really love online. I picked one for his first creation. It won't keep me warm, but it will look beautiful with the dress I am going to make to wear with it!
This is the picture from the pattern. Mine will be a soft pink. It is made from 50 squares, all connected. Then, the sleeves are added. The sleeves are mainly open mesh with 2 squares at each hand.
And so it begins. It'll take a little while to complete 54 squares. He does it a little while we watch TV at night. He does most of it on his daily commute on the Metro!
Finished squares.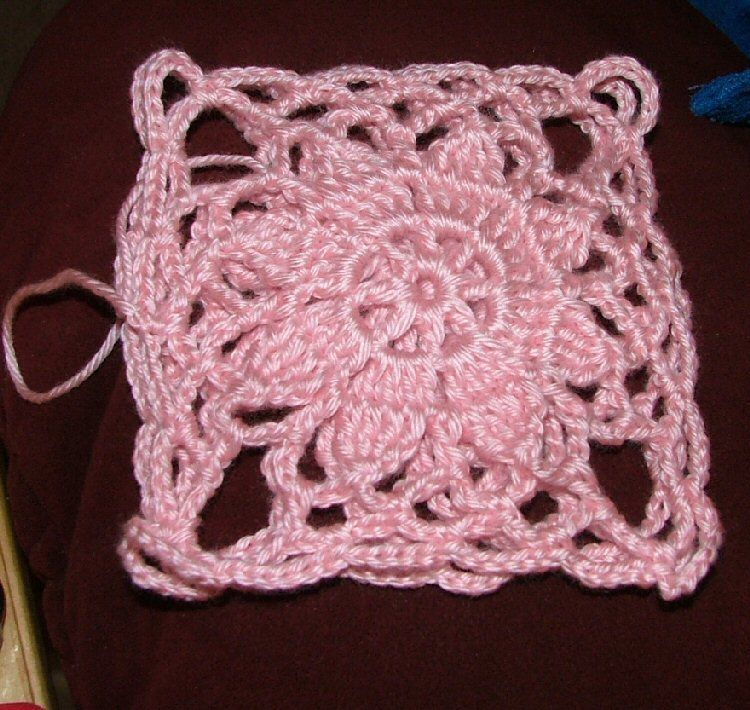 A week and a half later, all 54 are finished. He holds them proudly!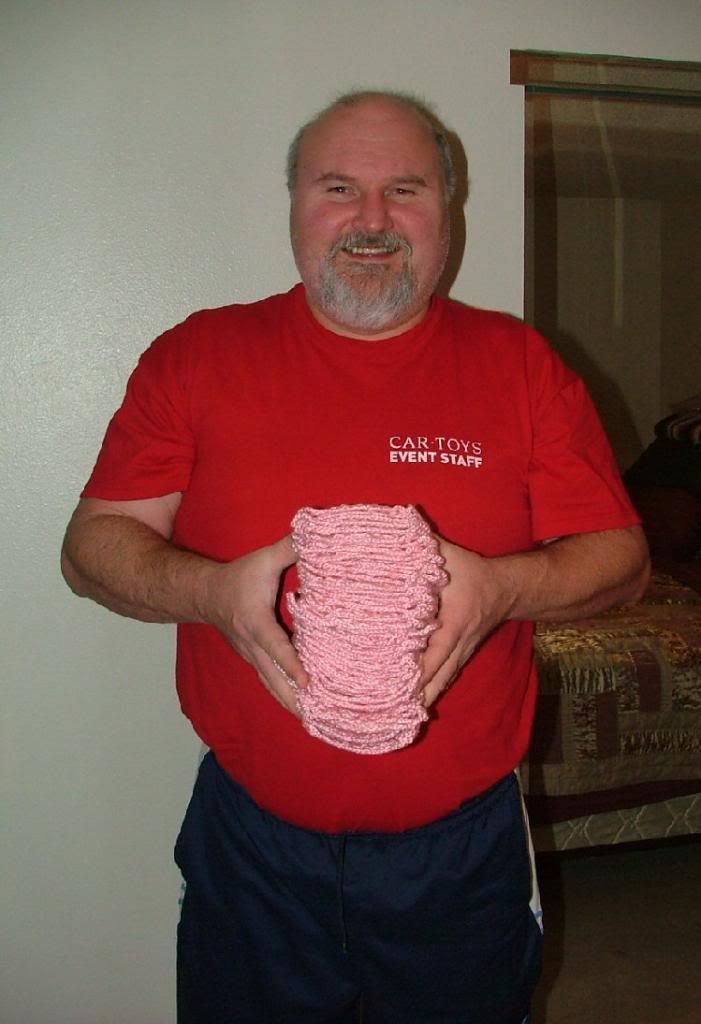 All 54 squares, laid out on the bed. He is looking to see how they'll actually go together. Now the fun part begins!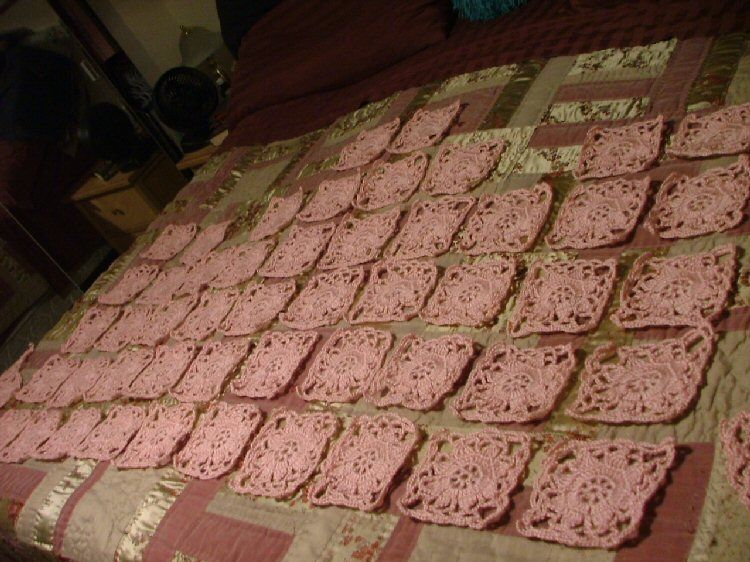 He starts by joining 5 squares in a row, with a single chain, creating an open pattern between them. He'll do all these and then move onto connecting them all together. 2 rows of 5 are done.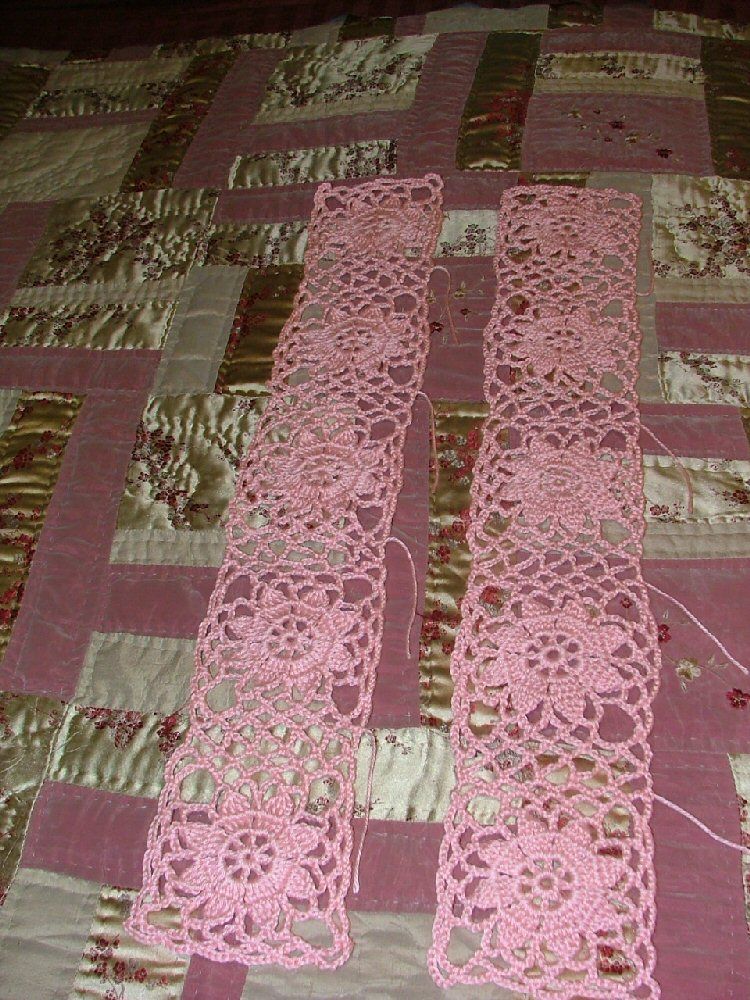 Over the last few days, Rick has finished all the strips of squares and has begun connecting them together. It won't be much longer and it will look like an actual garment. He has stopped working on it while on his daily commutes, on the bus, as it is more tedious work now. Instead, he has begun a new sweater. I'll post about it when he gets a bit going.
Back at work, he starts joining the strips of 5 together. It won't be much longer now. He just has to find the time, between work and hiking and Christmas! It'll get done!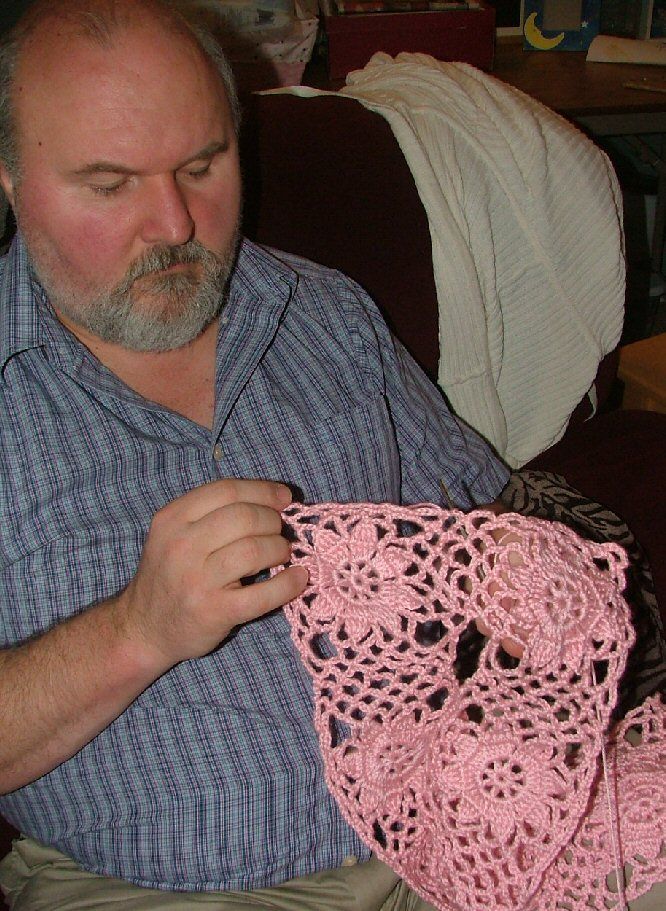 He is making some progress now. I need to make my dress really fast, or I'll have the sweater and nothing that I want to wear it with!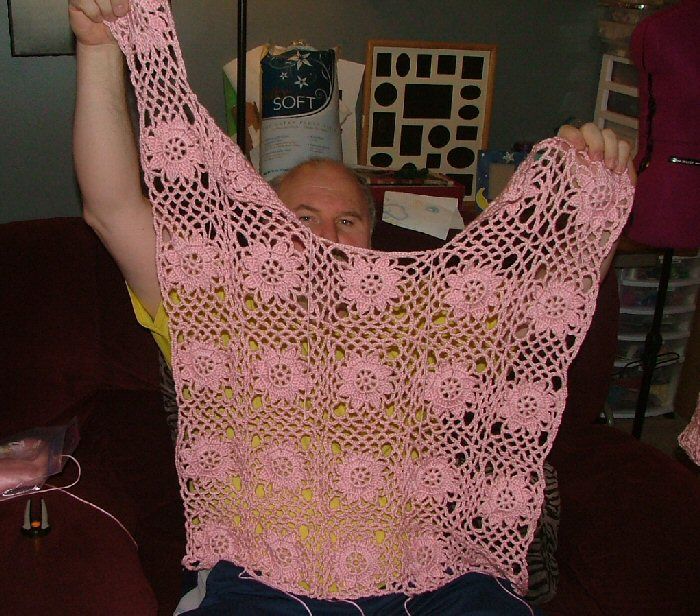 All the strips are together. Now he starts on the sleeves!

khfvkhfvk
khfvkhfvk
ljgkgvk
jkhfjhfjk
khfhkfk
jgcfjgcf