I was perusing my friend's diaries last week. I came across something that sounded yummy in my friend, Sarah's, diary. Pumpkin Spice Muffins! I told her that sounded delicious and asked her to share the recipe. Get this...TWO (2), ingredients! A box of Spice Cake mix and a can of Pumpkin! I thought I had died and gone to heaven. I just happened to have both items. I stopped baking cakes when I started eating healthy. Now is a great time to use it!
Seriously, I used two ingredients! I'm still in shock. lol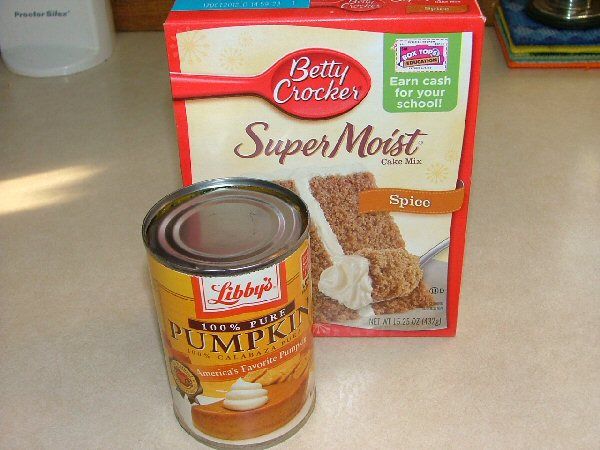 Ready to mix. Can it really be that easy?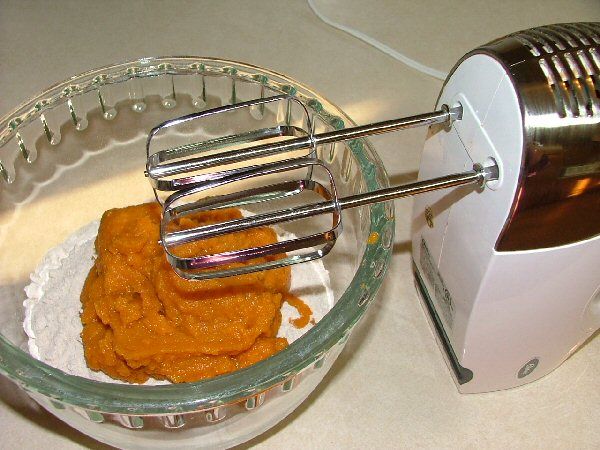 Yes, it can! Now to get my handy, dandy muffin tins ready.
I give it a quick spray of PAM. I fill each space with 1/4 cup of my batter (Yes, I measured!). It made 18.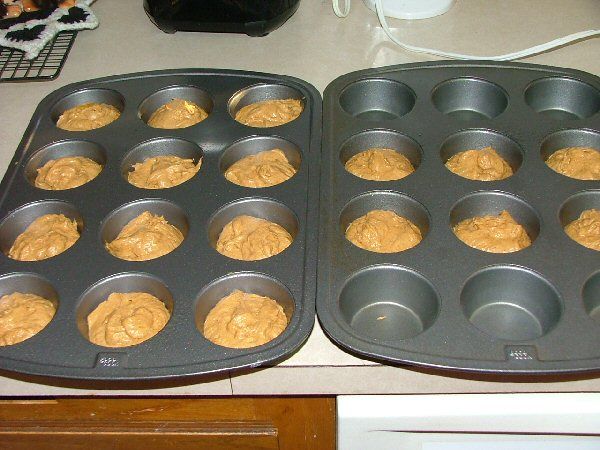 Clean up is a breeze. Nothing like making something yummy and not dirtying up every dish in the kitchen!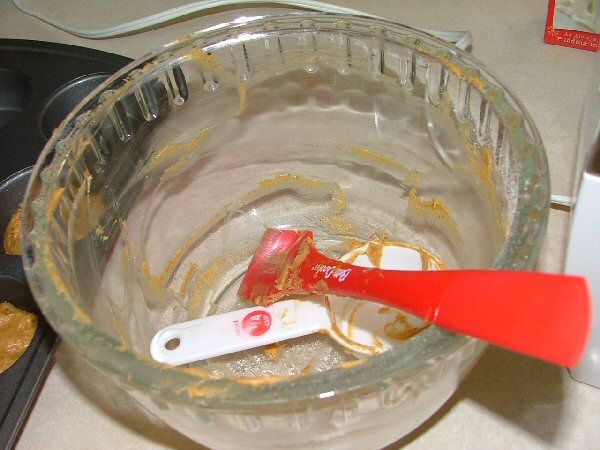 I baked them at 350 for 20 minutes.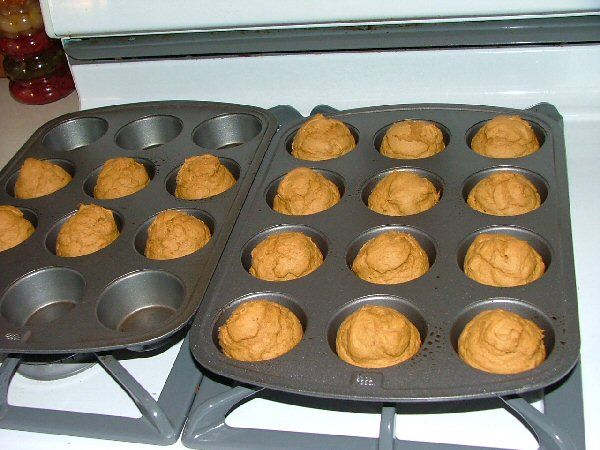 This is Rick's. I drizzled a little Honey on it for him. He said it was yummy but, he would have liked it just as much with nothing on it. It was moist and yummy inside with a nice crust outside.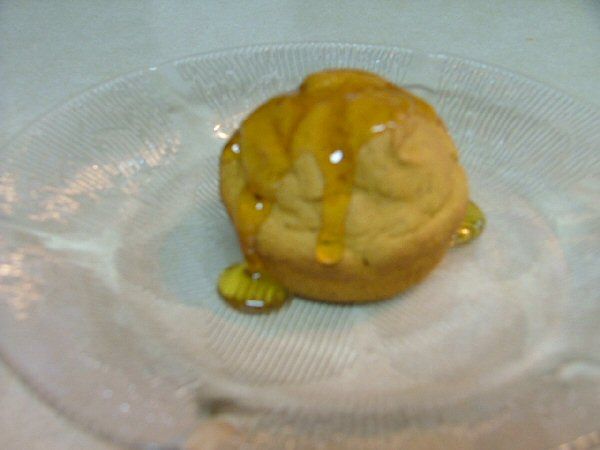 The Macros. Nice on Calories and others. A bit high on the Carbs. I will freeze these and Nuke them when I have extra Carbs I can eat. Next time, I'll find a Sugar Free Cake Mix and maybe use a Yellow or White mix and add my own spices! The possibilities are endless! Muhahaha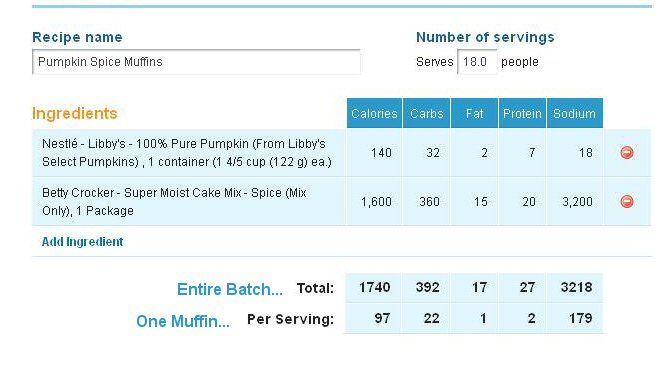 I have to go eat my dinner before I eat one. Until next time!
-Originally posted on October 5, 2012, by Stef