I love my yellow dress so much that I decided to sew another one. This time, I'll use fabric that just looks so romantic to me. It might be hard to see from pictures, but it is grey with the sweetest little white and pinkish/lilac swirls and flowers. I simply love it. This dress will be a copy of my yellow dress except, I'll add sleeves to this one. All my pattern pieces are cut out, marked and ready to start sewing.
First thing I did was sew the darts in the front and back. Then, I attached the front parts to the back at the shoulders. Then, I made the facing for the neckline.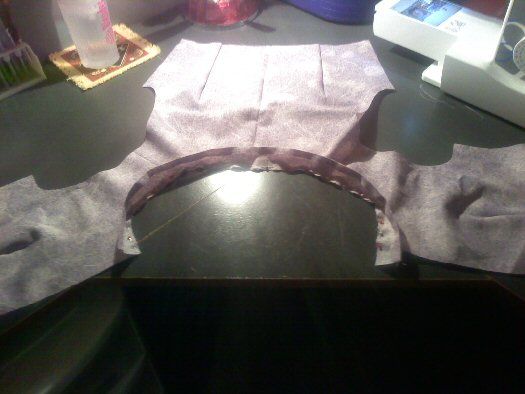 Then, I folded it over to encase the seams and will sew it neatly in place. This will be the neckline, I will probably add some pretty trim when the dress is completed.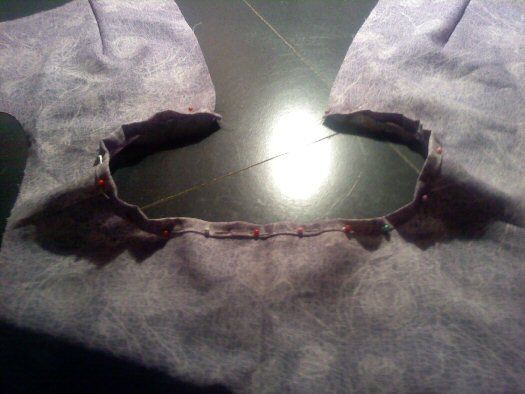 Neck sewn? Check! Front and back sewn together at sides? Check! Now, it can hang here, out of the way, while I get the skirt started.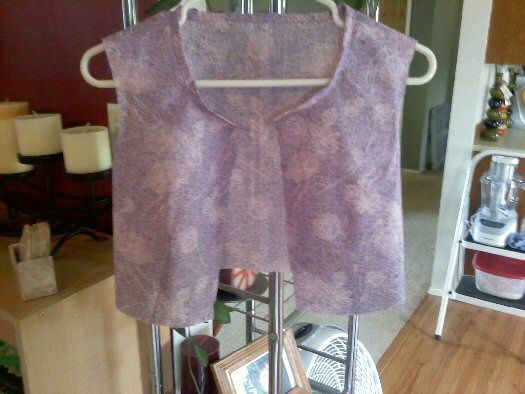 First thing I'll do is get the pockets ready. I love pockets! I hate having to carry a purse. Pockets are perfect for holding my phone and other small items. One friend told me that I need pockets for my Fitbit. I only carry my Fitbit near my heart, clipped to my shirt or blouse, secure in his little holster! haha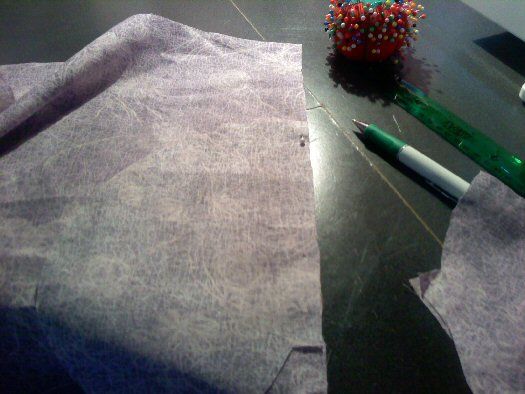 Getting sleeves ready.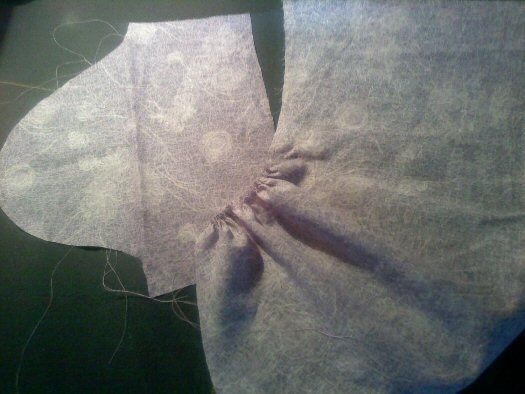 Flounce is gathered, pinned in place and ready to sew on sleeve.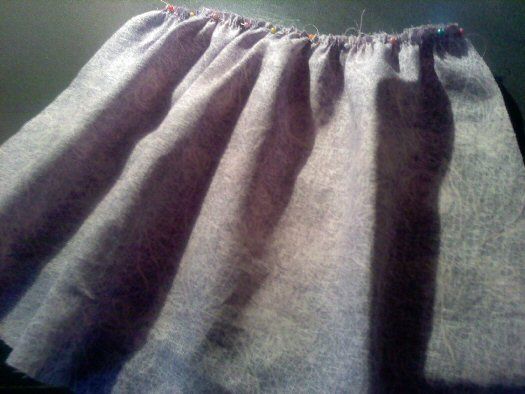 Both sleeves pinned and ready to complete.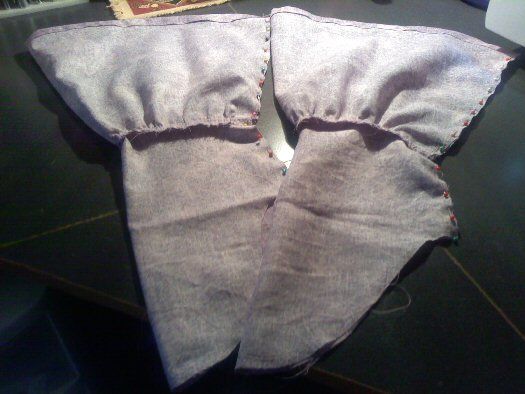 I sewed the sleeves and then ironed the seams flat after adding fusible webbing, to prevent fraying. Now the sleeves are ready to attach to the arm holes. First though, I'll sew the skirt to the top.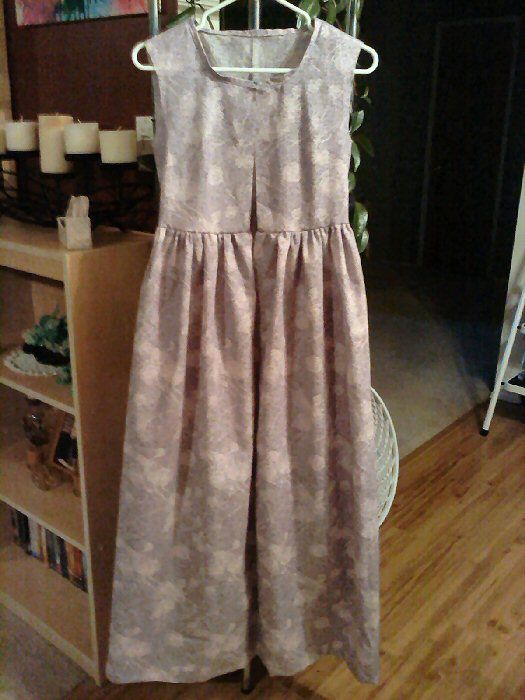 Hmmm Looking pretty good to me at this point. I need to add the sleeves.
Now to create the front closure, so I can add buttons and button holes. Picking out buttons and trim first. I have many colors of buttons and trim. I think I found exactly what I want!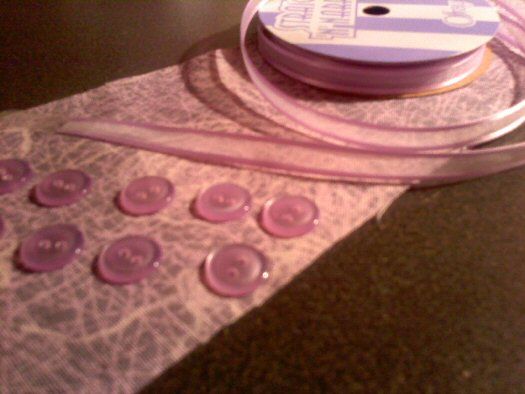 Marking button holes.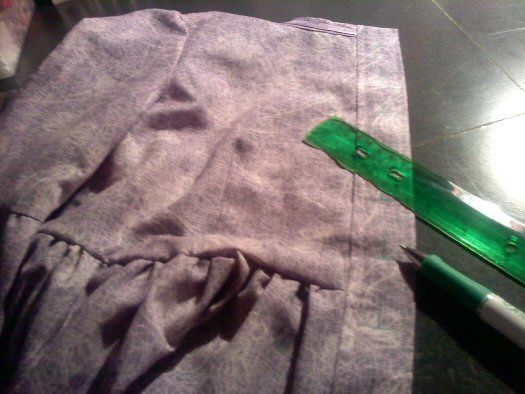 Button holes are done. All that's left is to rip them open, sew on buttons and add some trim.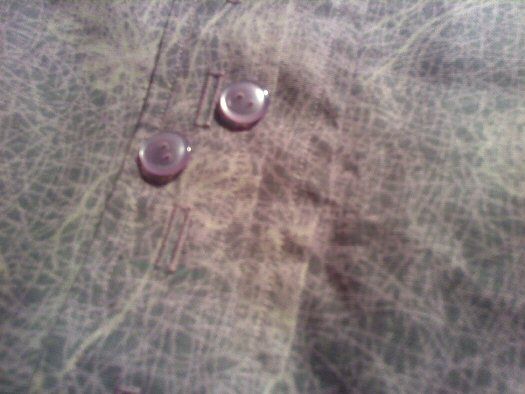 The trim around the buttons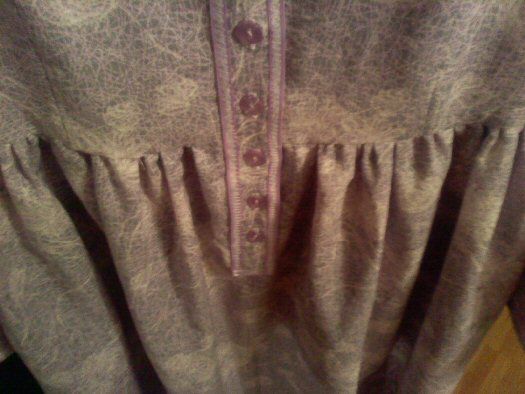 The finished dress. I added trim around the neckline, button closure and sleeves. Now, I need new shoes to wear with it!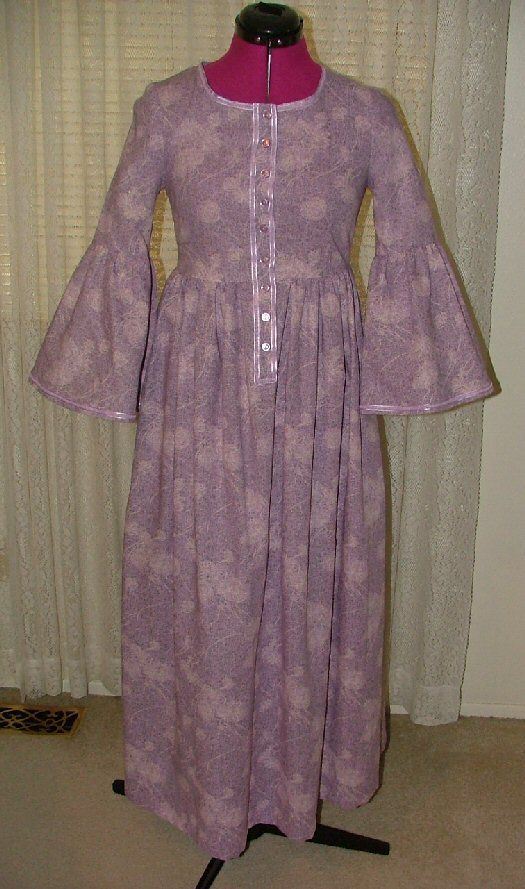 Next? A black dress!
-Originally posted on June 28, 2012, by Stef