I had some tie dyed fabric that I really like. I decided to make a button up blouse with ruffles along each side of the buttons. I thought it would be cute to stagger the colors, since this fabric has so many. After cutting out all the pieces, the first thing I always do is make the fabric with dart etc. I love my little Dritz refillable pen. It is awesome!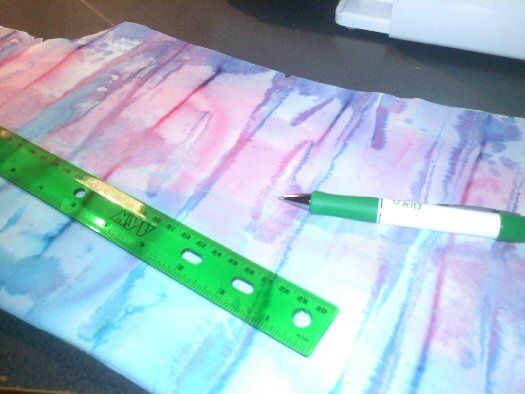 Next, I started working on the front of the blouse. I made the ruffles and pinned them in place.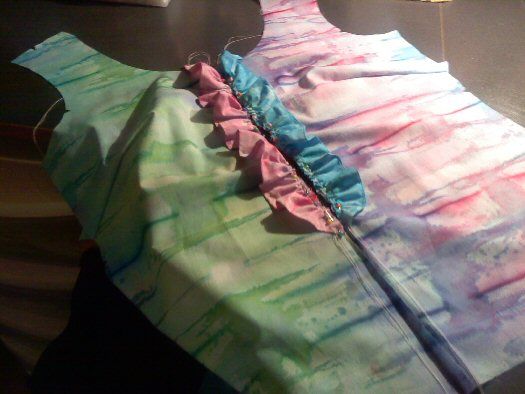 The next thing to do is sew the button front over the ruffles, then fold them to the back side and stitch in place.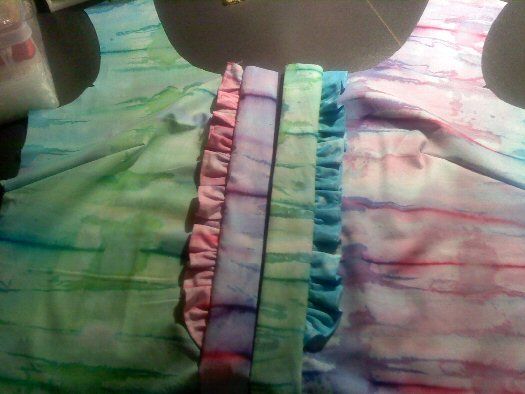 The front is ready for button holes and buttons. I'll do that last, after the blouse is finished.
Front, meet back!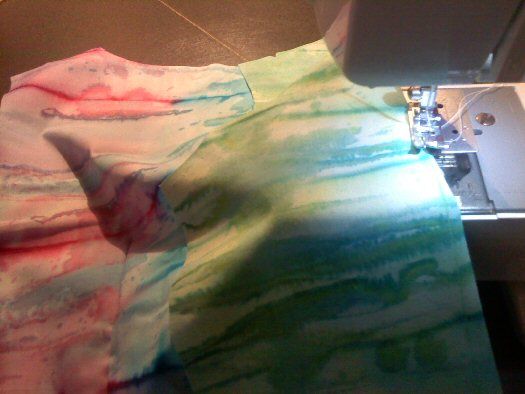 There's a draft in here. Perhaps I should actually pin and sew the sides together. That might help!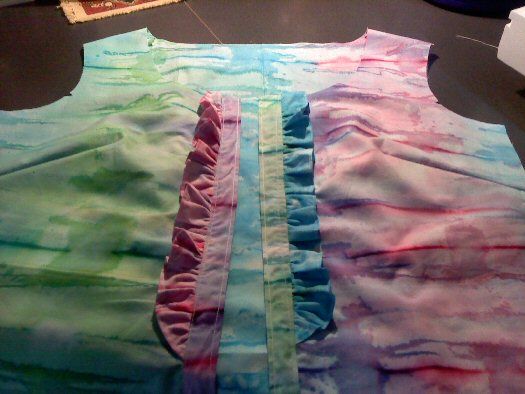 There we go. Pinned and ready to sew side seams.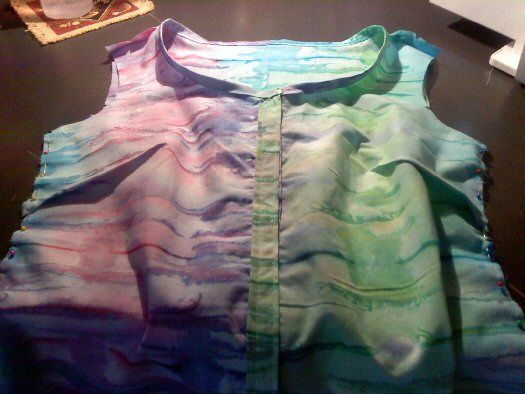 Sleeves in need of arm holes!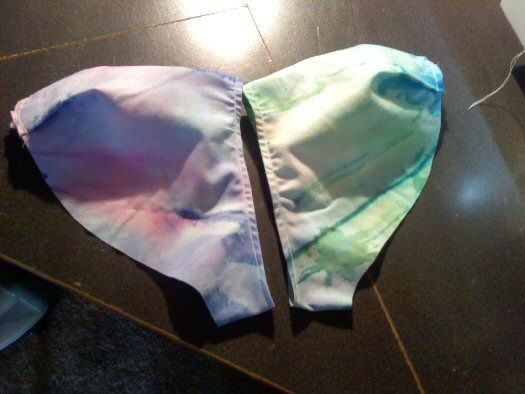 Everything is done except buttons and button holes.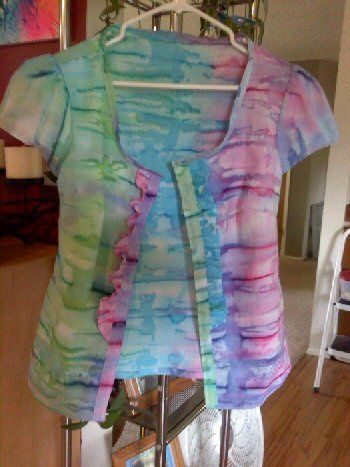 Button holes are done. Now, I just have to open them up. Good thing I have my handy, dandy seam ripper!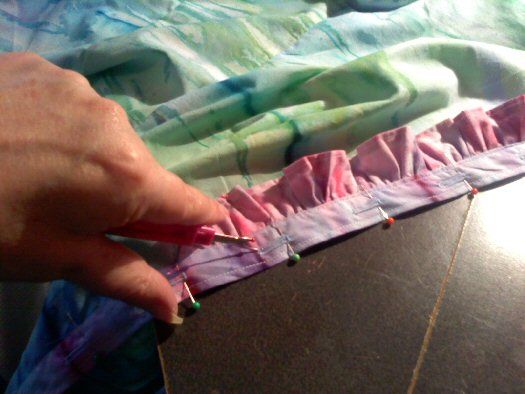 That's one mighty colorful blouse I have! I wonder what color pants I should wear it with. I'm thinking I have plenty of options!
This is what happens when Rick has to work on Father's Day. I am left to my own devices and I can't think of many things I like more than sewing!
-Originally posted on June 17, 2012, by Stef