My summer wardrobe is coming together quickly. I am obsessed with this top and leggings. Bonus- I can make the entire outfit in 2 hours or less. Extra bonus points- I seriously love it! I went hiking today and when I returned home, I got the urge to sew. It came together quickly and I'll be wearing it as soon as it is warm enough.
I didn't take a ton of pictures. I was too busy sewing. Besides, I have made this same outfit 3 times already, in different prints and colors. This is finishing up the top, adding the facing to the neck and arm holes.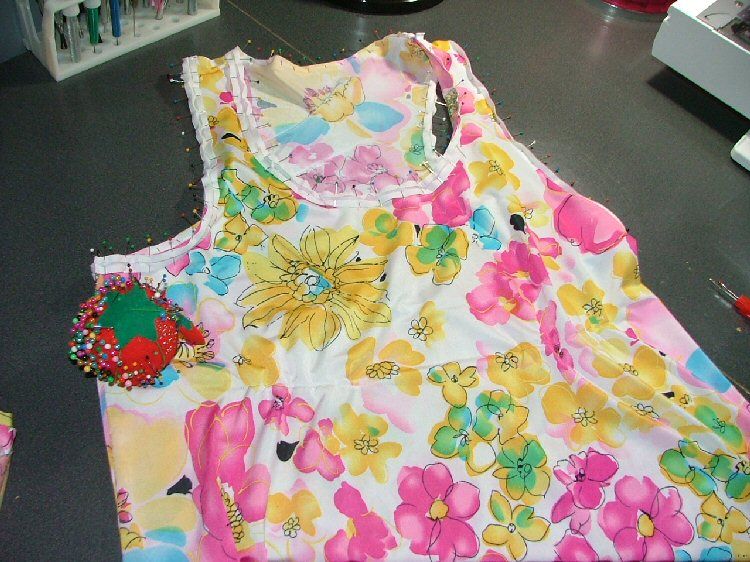 The finished front.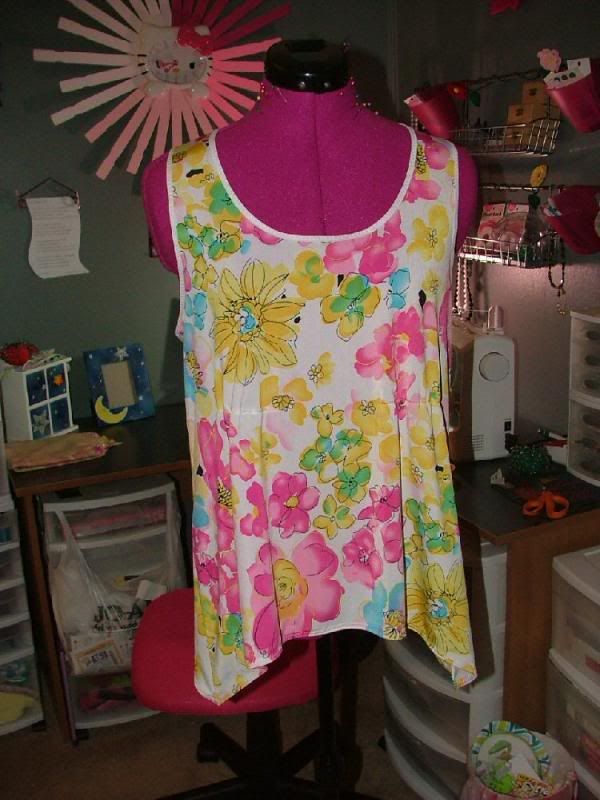 The finished back.
After I completed the top, I spent very little time making the matching capris. These pants are so simple. I like my new outfit. It's bright and cheery!
-Originally posted on April 06, 2013, by Stef
-
On to the next project!