Ever since I bought my bright red "Skinny" jeans, a month or more ago, I have been in need of a top that matches it. Red has really never been my color of choice, but something about those jeans hooked me and reeled me in! Hang in my closet is all they have done, until now! I found some soft, delicate, fabric at my new favorite fabric store, last time I went in. And it has me favorite Pink in it too! A big bonus was, when I went in, the nice Middle Eastern gentleman who always helps me and cuts my fabric, told me that since I come in so often, he was giving me a nice discount. And he did! Happy Camper here!
The occasion deserved a new pattern and guess what? JoAnn had patterns on sale! Yay! I chose New Look 6127, View C, for my new top.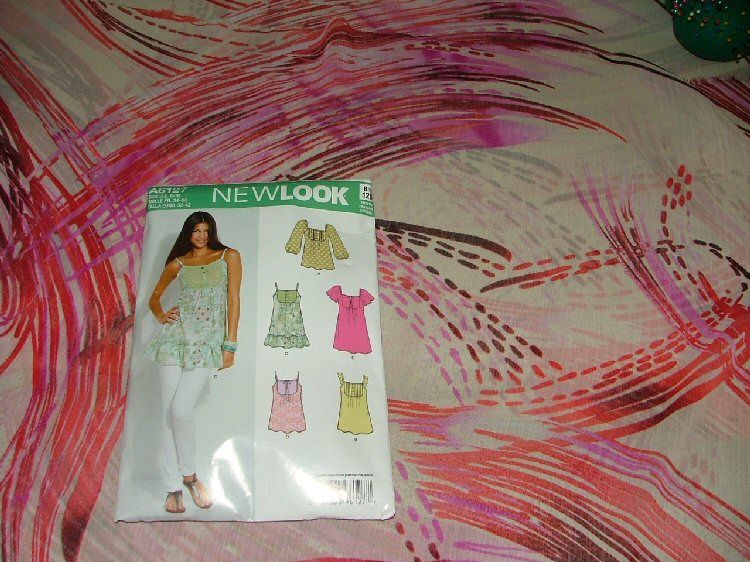 Hey! Somebody made a huge mess all over my floor!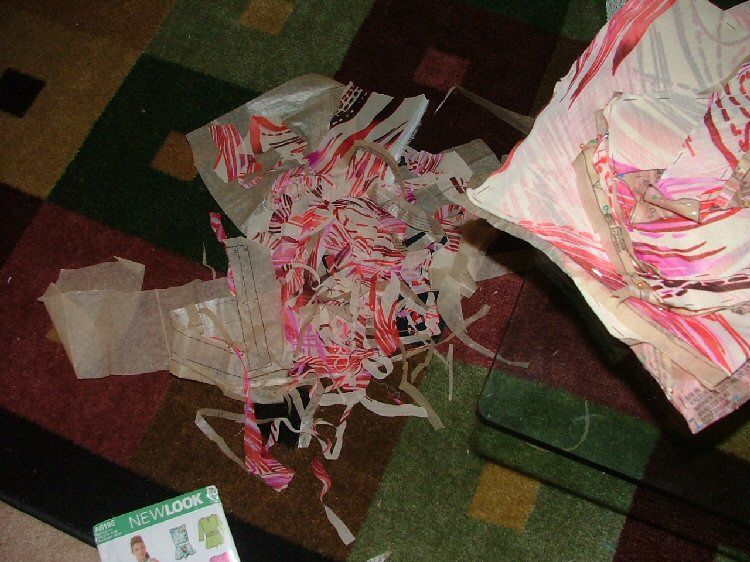 Everything is cut out and ready. I'll use red thread and sparkly red buttons.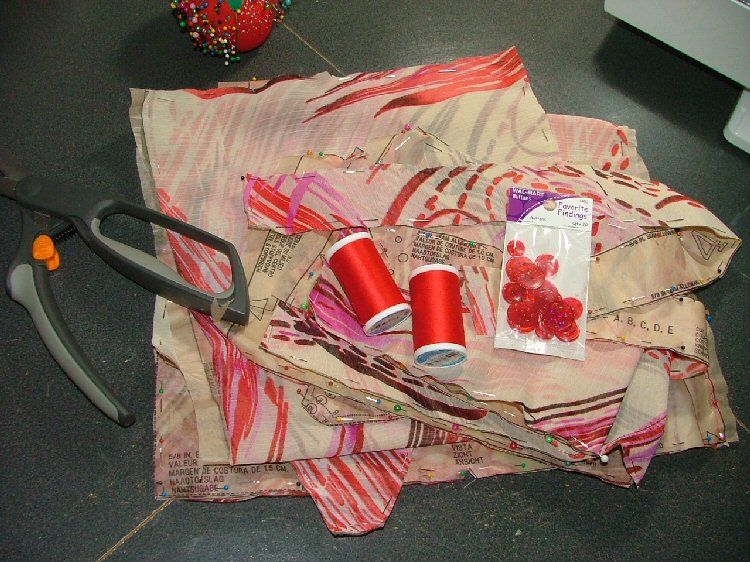 I make all my straps, ties and flounce before I do anything else. I hate having to stop and make a strap when I need it. This way, I just grab them as I need them and I don't feel like I waste my time running back and forth. I am seriously so CDO!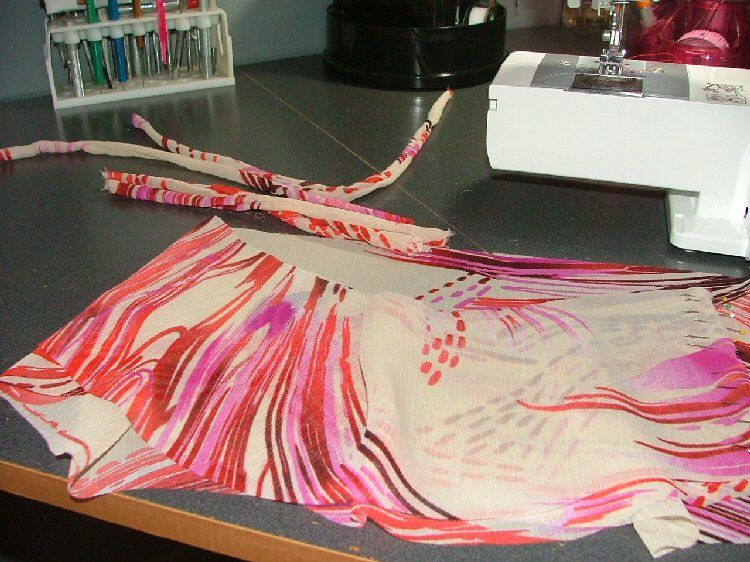 My top has a front bib type yoke and a faux button flap. It's just decoration, but I like the detail.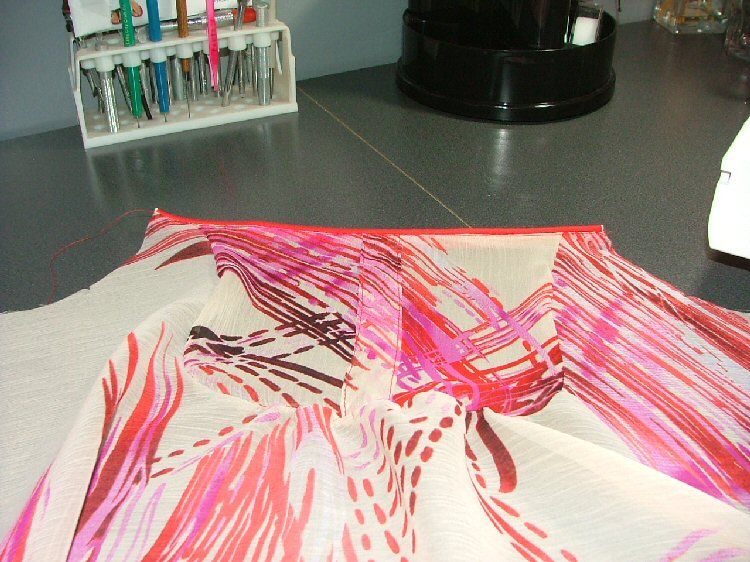 I was going to use Bias Tape on the edges, then I decided I would make it from the same fabric. I decided against that, as my fabric is so delicate, it is a bit hard to work with, especially in small strips. So, I opted for red piping. I am so glad that I did. I really love the look of tiny piping on the edges.
I add my straps, tie ends, flounce and buttons. I hem everything and clean up all seams.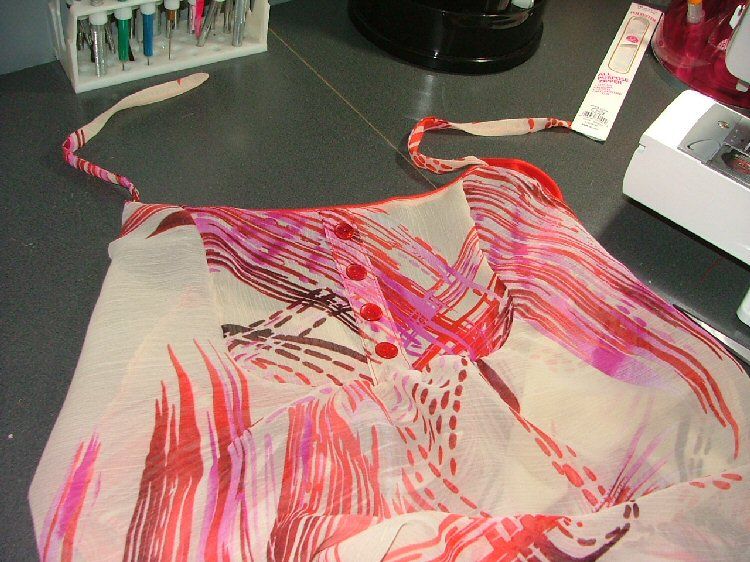 A closer view of the front yoke.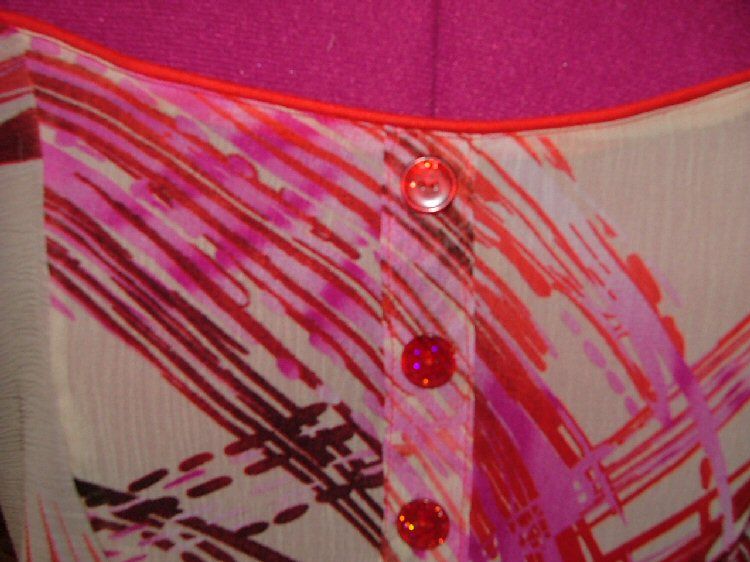 The finished front.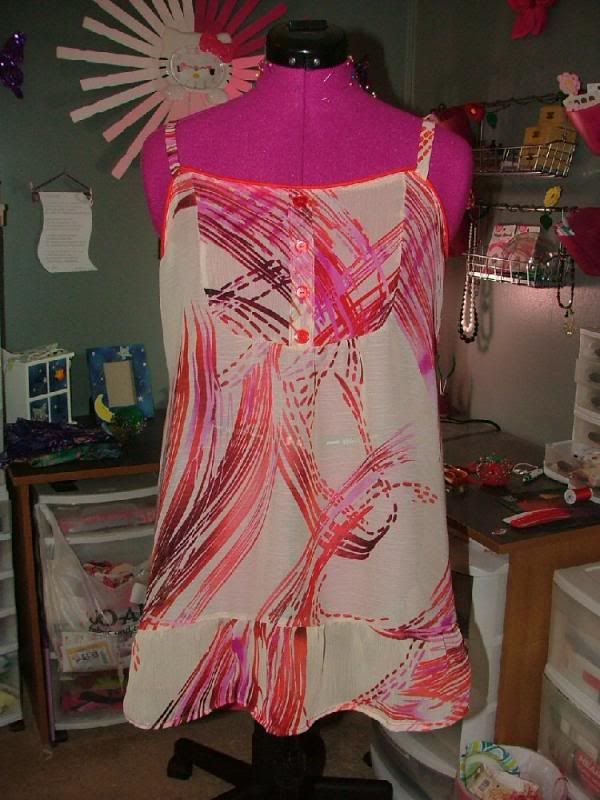 The finished back.
Moi! In my new top. I think it looks pretty spiffy with my red jeans. What do you think?
A little better view of the back
.

I'm pretty pleased with it. I might make another view from the same pattern. I did buy a couple other fabrics with this one. Thinking...processing...Ok, I'm off to see what I have!
-Originally posted on April 09, 2013, by Stef-