I found this awesome Plaid print, at my favorite local fabric shop. It is in colors that I wouldn't have thought would look good together. In fact, I would think they'd look horrible. Teal, Tangerine, Hot Pink, Black and a tiny bit of Purple! I'm calling it TOP for Teal, Orange and Pink! haha As soon as I saw it, I loved it. The colors look so good together, they really compliment each other! I had to have it. Now, I'll sew one of my favorite blouses with it. I can't wait to get started!
I choose Butterick 5786 for this fabric. My favorite blouse was made using this pattern. I see no reason not to use it again. That way, maybe I won't wear my purple one out!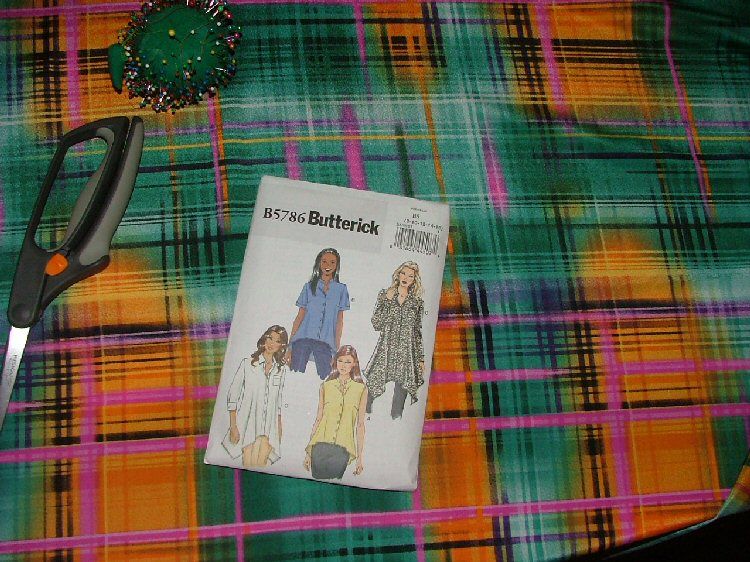 First, I make the collar. I set it aside to get the blouse made and ready for it. I am definitely a creature of habit. I always make my smaller pieces before starting the major part of the construction. It keeps me organized and it makes it come together much more quickly.
I make the button flaps on the front and join the front pieces with the back, at the shoulders and sides.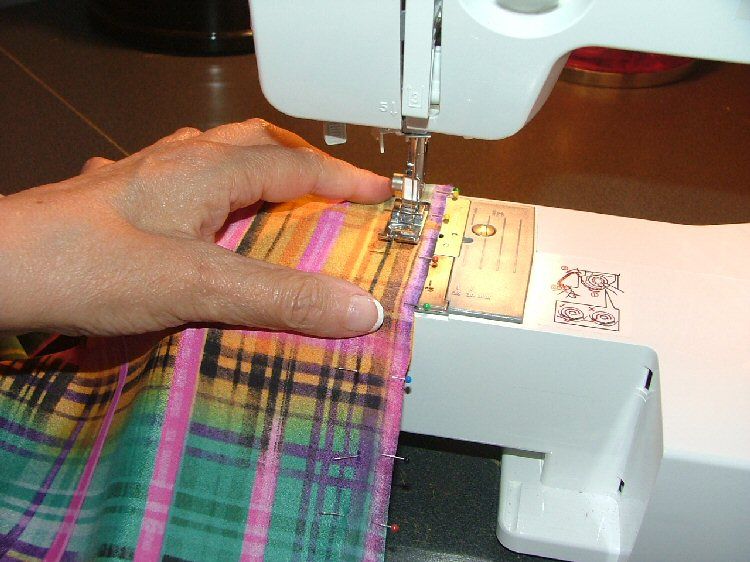 Then, I add the collar. I am making View B. It actually comes with just a collar band, but I want this to have an actual collar, so I made it. All that I need to do, to finish, is add the sleeves, hem the bottom, make my button holes and sew my buttons on. And try it on, of course!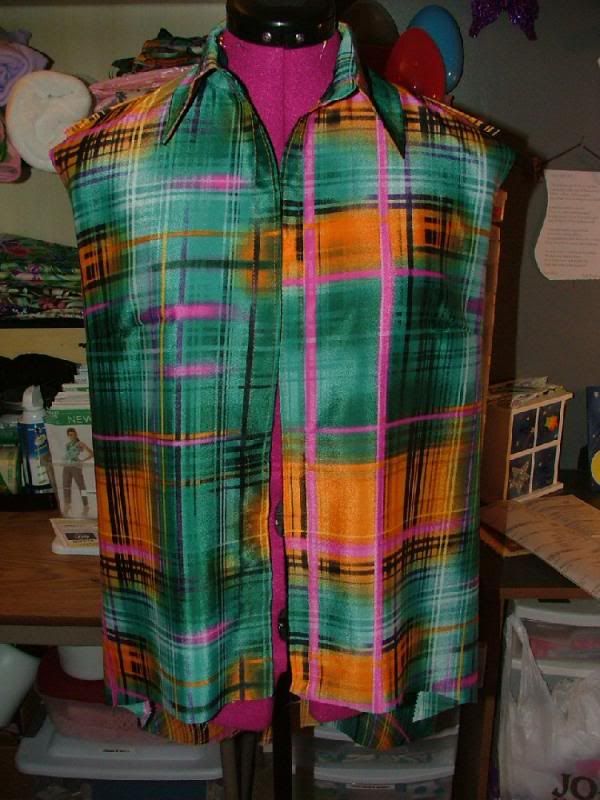 My button holes are done, now I'm sewing the buttons on. I had a terrible time picking out buttons from my stash. I just couldn't decide, for the longest time. I finally settled on Black. They seemed to go with it, without adding uneeded color. I think my shirt has enough color! Muhahaha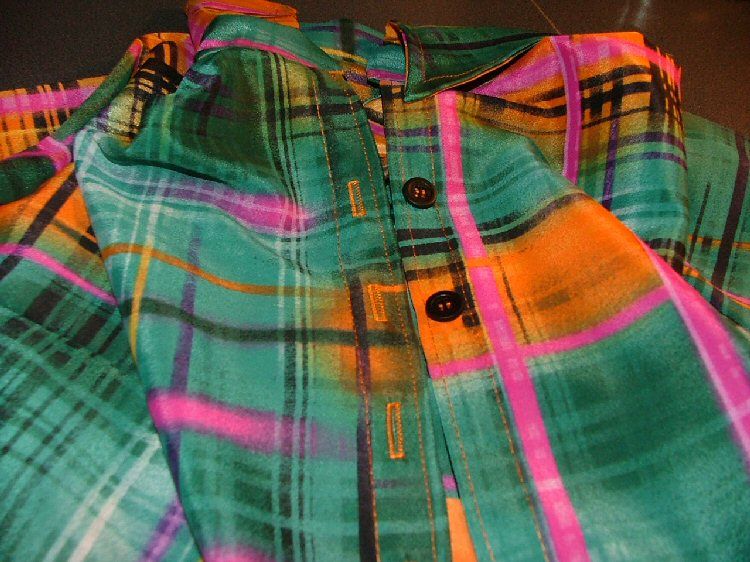 The finished front.
A side shot, showing the asymmetrical hemline.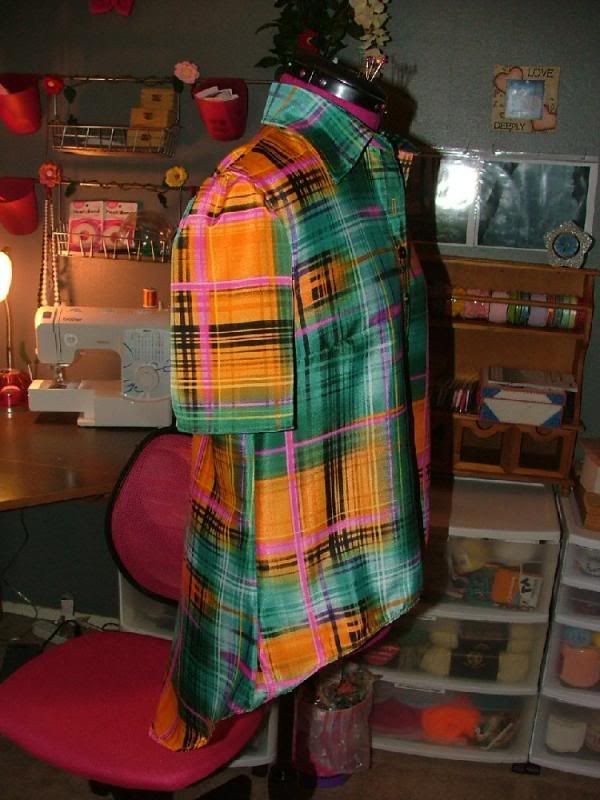 Me, wearing my newest shirt!
I like it!
-Originally posted on April 15, 2013, by Stef-