One day in February, I joined a new Meet Up group that had formed near me. They don't normally do strenuous hikes like we do on the weekends. But, they walk a lot for fitness and friendship. I have been on about a dozen walks with them, so far. Last month, I was made an Event organizer and I schedule Monday morning walks now, leading our group on 5-6 mile walks to start the week. I'm having fun and meeting some nice people.
On Friday, May 3, 2013, I went walking with 3 friends, Rita, Mary and Billie. We went to the Green River Trail and walked 5 miles. It was a beautiful day for it, sunny and mild, about 72 degrees. We stopped a minute and checked out the Eagle nest, in a tree near the road. We did not see the eagles today, it was too nice. They were out enjoying the weather, no doubt! Mount Rainier was spectacular today! So beautiful. I love living so near such beautiful things! Rita and I brought our dogs, as usual. She brings Scooter and I bring Icey, they love walking with us!
The Green River. We walked within a stone's throw of it, almost the entire 5 miles.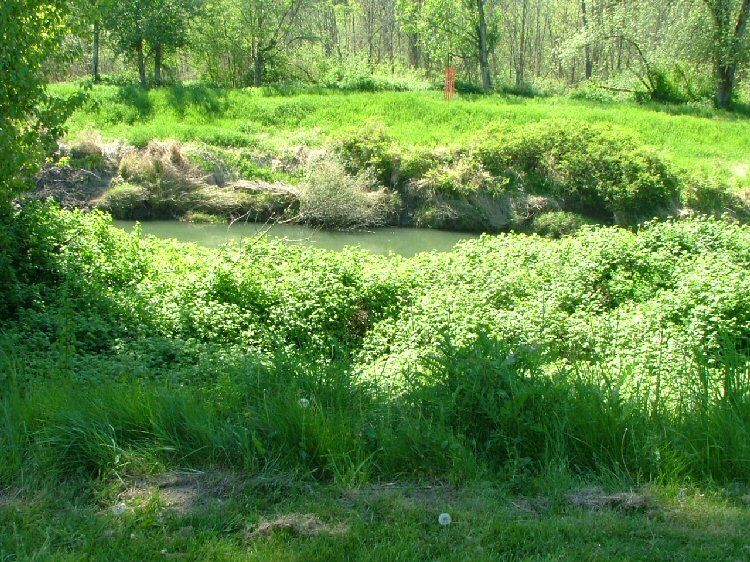 Spring has definitely sprung. Green everywhere!
Scooter and Rita.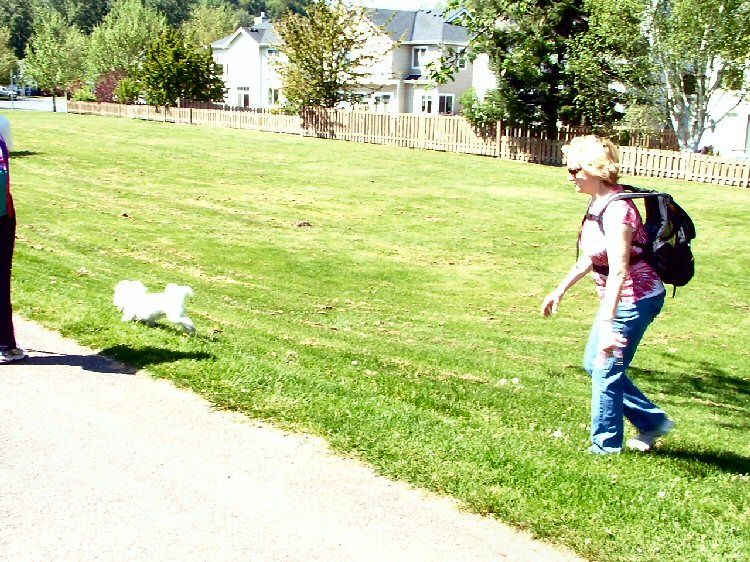 Mary and Billie.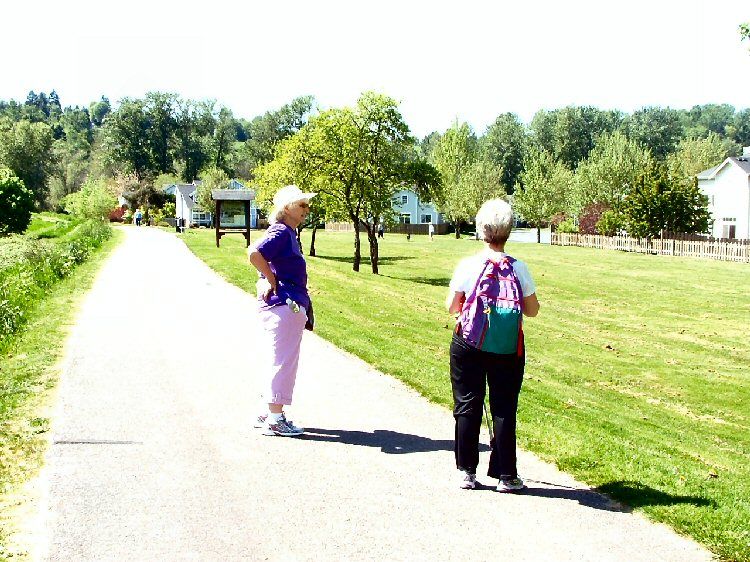 We made it to Vashon Landing and the huge park there. We sat and chatted a bit. Rita and Stef. Billie and Mary behind us.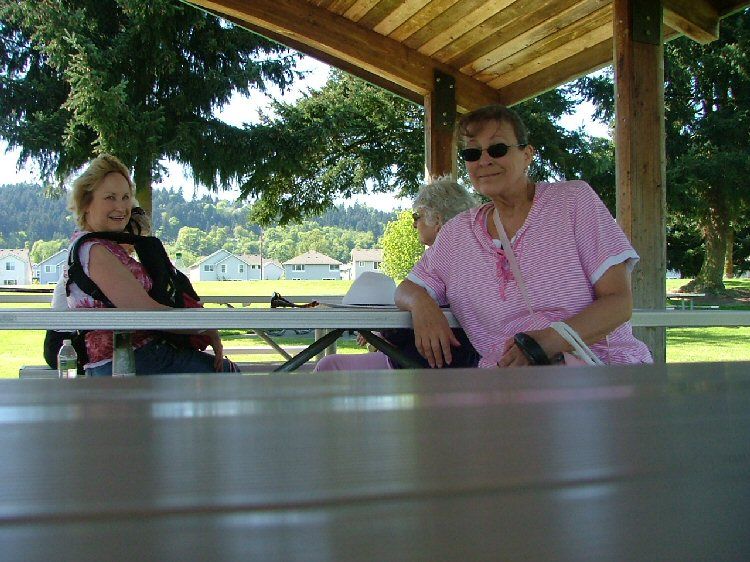 Stef and I cey. He loves coming with me. I feel bad if I don't bring him. He acts like his heart is broken! =(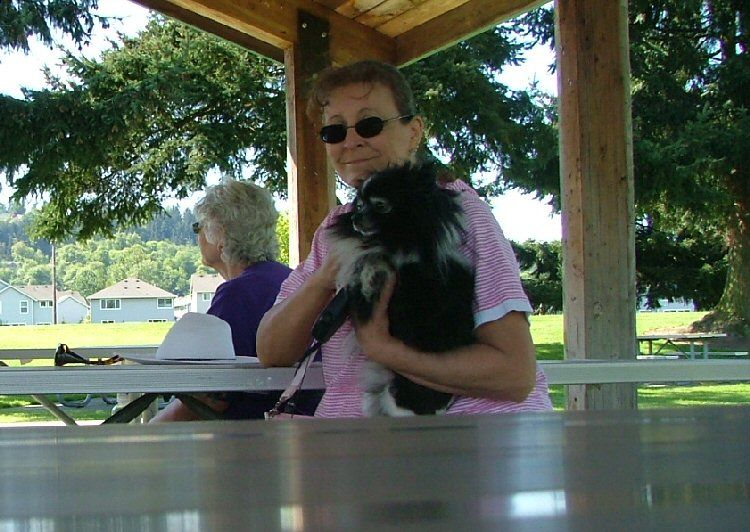 Donald and Daisy, on the way back.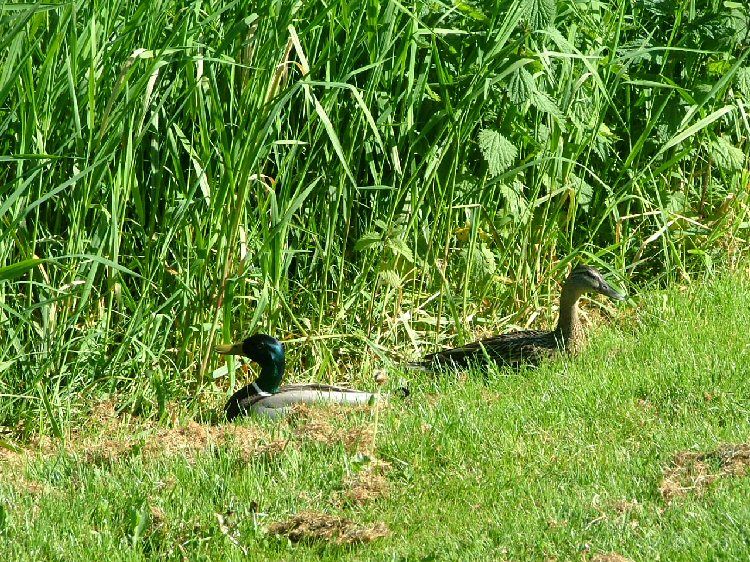 Mount Rainier was beautiful today.
It was so close, it was very clear.
I think this mountain is beautiful. You can see it from where we live, just not as close.
I never get tired of looking at it, in all it's majesty!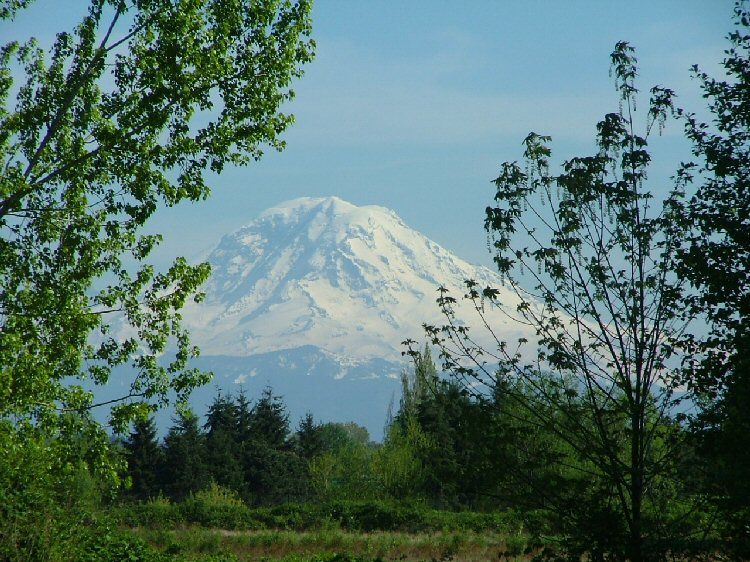 Or tire of photographing it. It's just beautiful!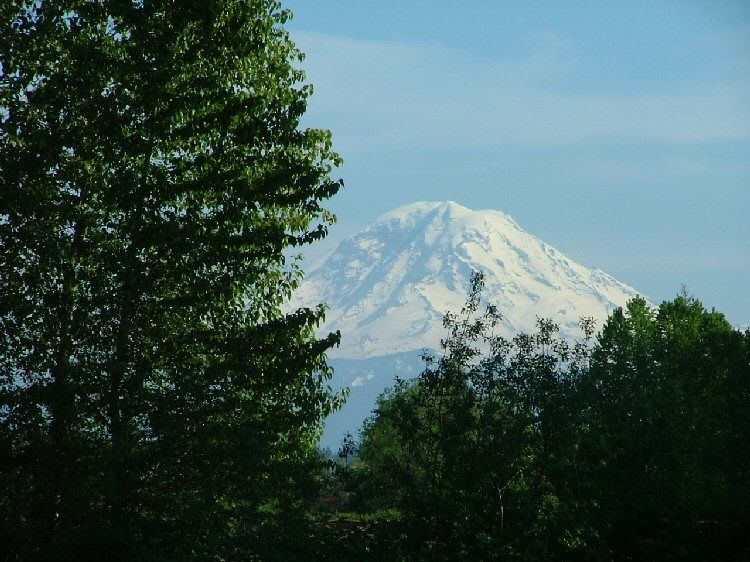 Until next week. We head to the south end of the Cedar River Trail. I think 6 of us are going then. The weather should still be nice!