I love Pink. I love Grey. 'Nuff said. Shall we continue?
I found this fabric on the Clearance aisle at JoAnn and was drawn right to it. A flirty, summer dress, it will become! I have just the pattern, Simplicity 1659. It's a short dress with a slightly lower hemline in the back. I thought about making the halter top, but decided against it, as I do not like it tied behind my neck. So, I'll make a view with straps instead.
I chose to make View C. It's shown in light blue on the cover.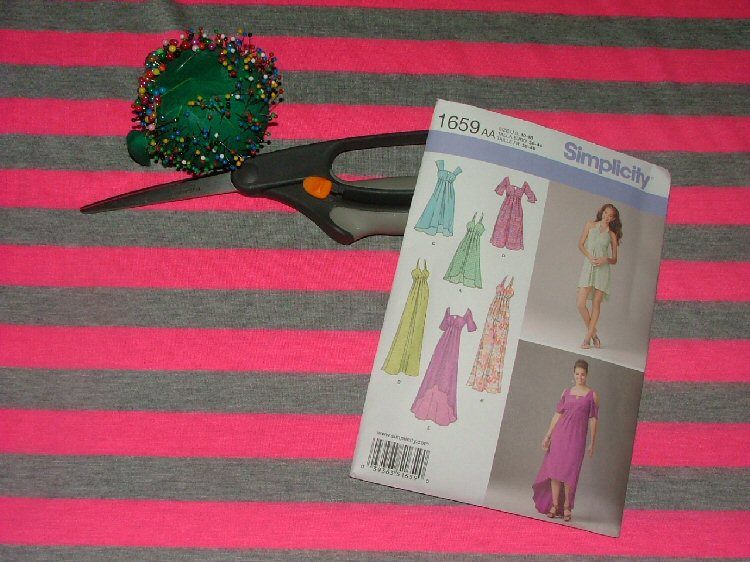 As usual, I always make my smaller pieces first. So, I got my straps ready.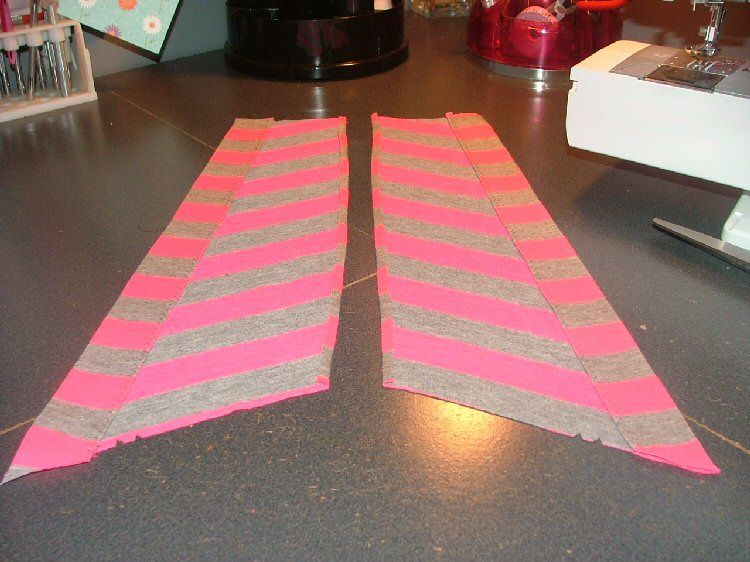 Then, I made the bodice...twice! Once as the top and an exact copy as the lining.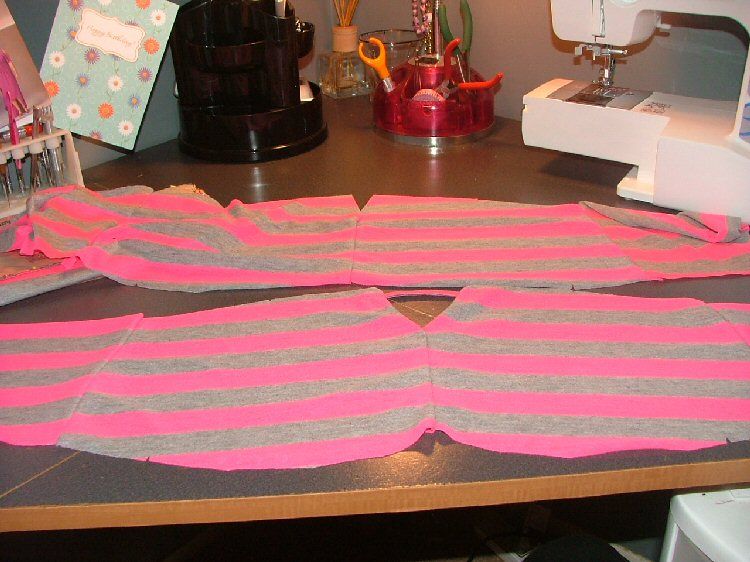 I attached my shoulder straps to one bodice.
Then I put them together. I pinned pleats in the bottom while I had it hanging here.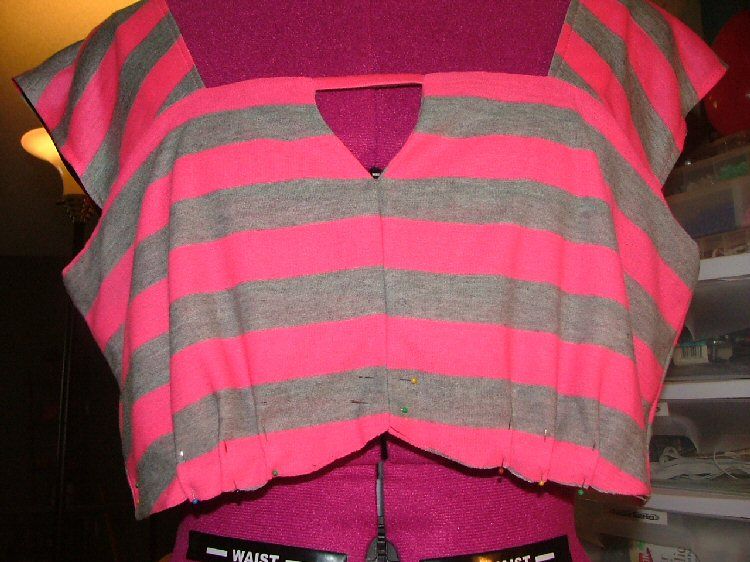 The back.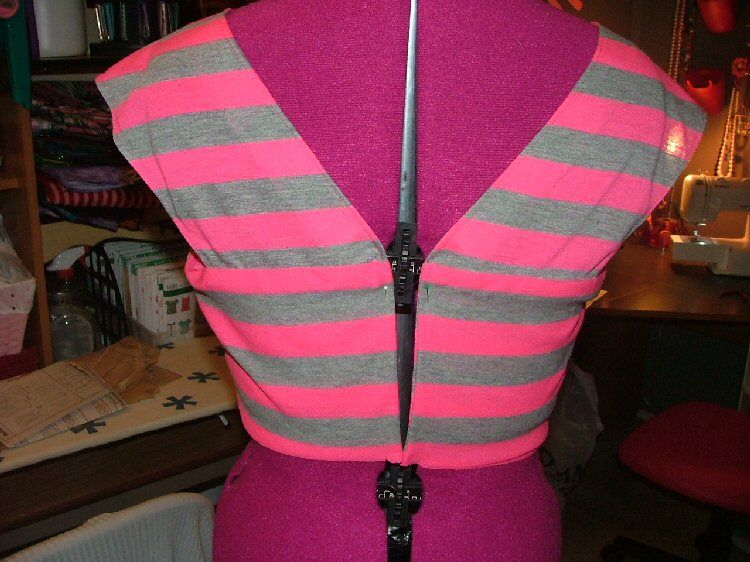 I got the skirt portion of the dress ready. Then, I joined the two halves together.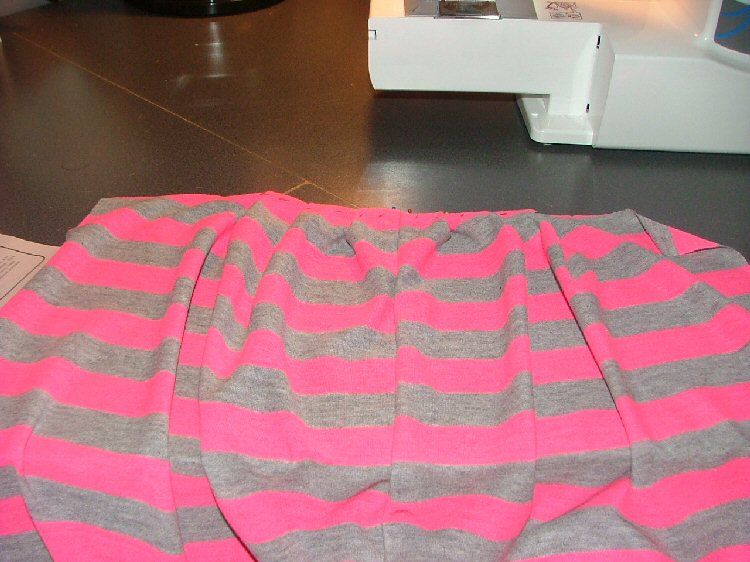 Next, for the hem.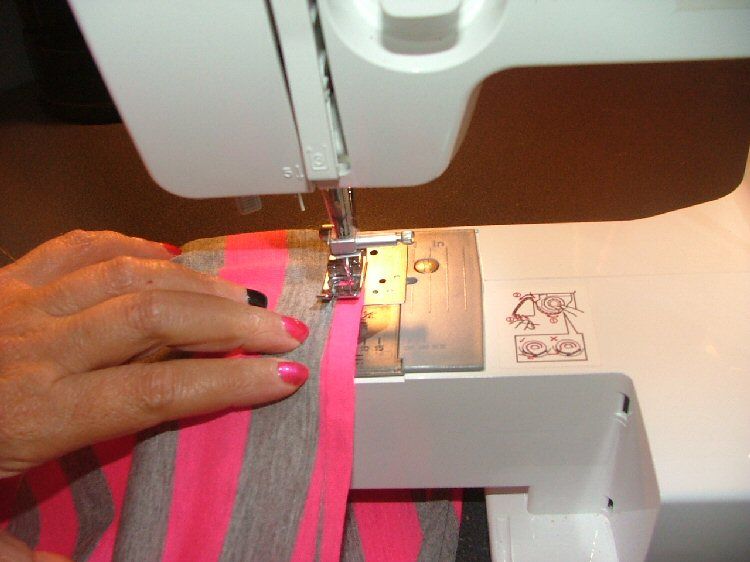 My pattern called for a zipper. I just didn't want a zipper, I thought a lace up feature in the back would be much prettier. So, I got out my tools and started working on it. This was so scarey! I had just spent all day sewing my new dress and now I was cutting several wholes in it. One wrong slip and I could have ruined the entire dress. Luckily, there were no slips.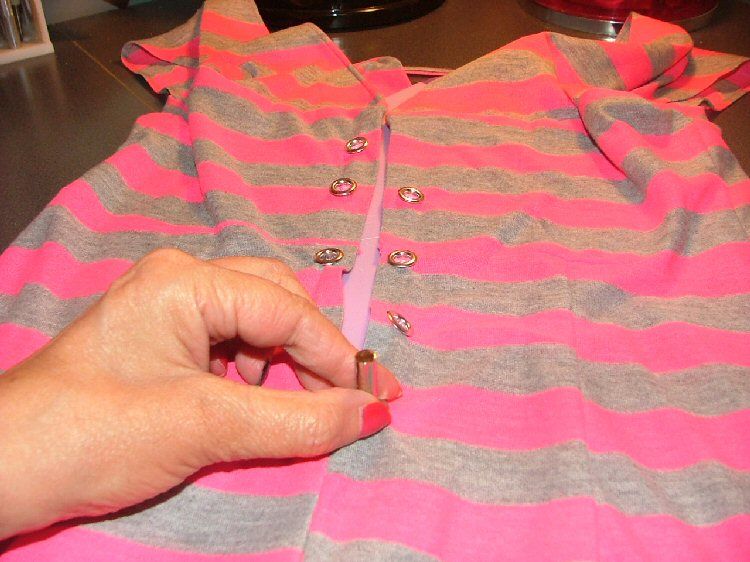 This is how the back came out. I'm pretty pleased with the look. Those are tiny hearts on the ends of my tie.

I know, I messed up my stripes in the back. But, in my defense, I didn't have quite enough fabric. I should have waited and got more, I will next time.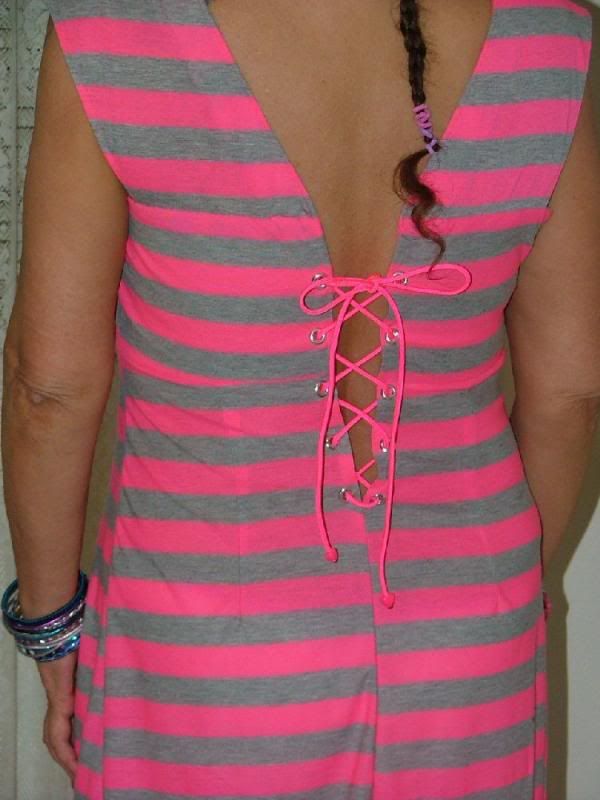 ljBack, front and side views. I like it. That surprises me, I have not worn a dress in so many years. I bet I'll wear this one.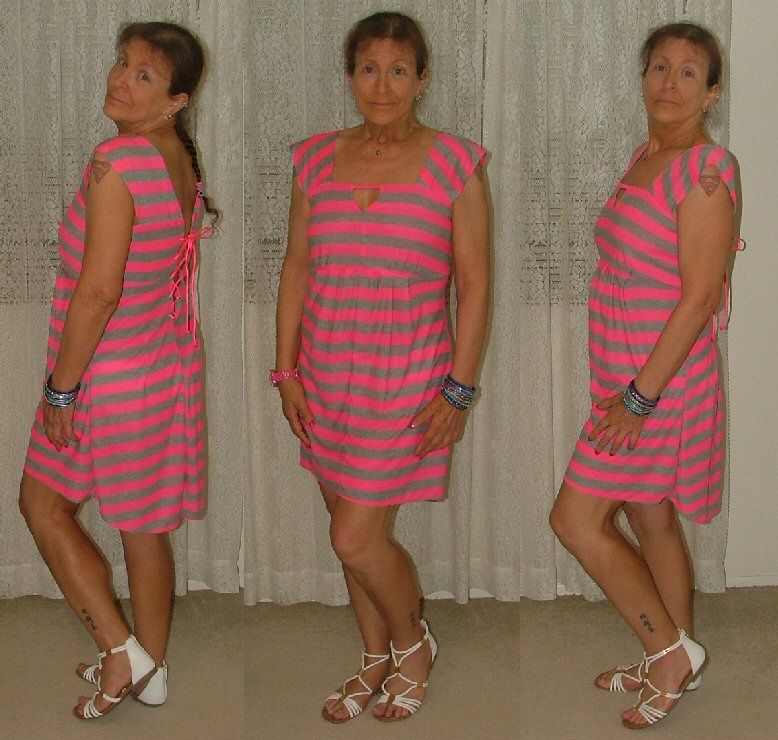 I'd also bet that I'll be making another one of these. It's a perfect summer dress and I really like the asymmetrical hemline
~Originally posted on May 30, 2013, by Stef~