Wondering what the heck Kekepania's Lele Pa'a Lole means? It's Hawaiian and translates to Stephanie's Jump Suit! Muhahaha I thought it was appropriate, it's a jumpsuit, it's mine and it's in a floral Hawaiian print. Makes sense to me! I purchased this fabric at my favorite small town Fabric Store, on the way to gym one night. I am a regular fixture in this store! They have so many beautiful fabrics, trims and other items. I can spend hours in there! They have an entire table in the very back of the store, piled high with nothing but Hawaiian prints. I got two and this is going to use my last one. I may need to go look through them for some more.
I am making a jumpsuit from Butterick #5652. It's shown ad View D, in red. I'll make it a bit shorter than it shows, by about 8 inches. I don't really want it below my knees, mine will be just above them. I'mm make one later that is full length.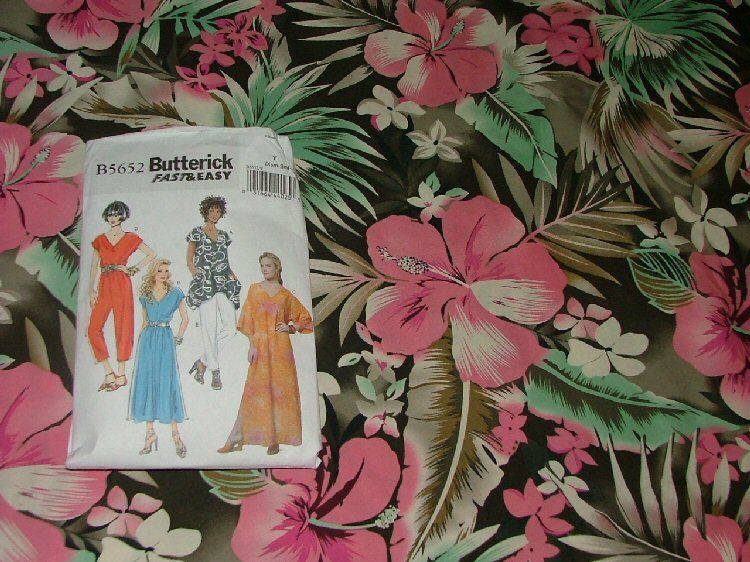 It does not come with a belt pattern, but I'll want a matching belt with my jumpsuit. So, I make one.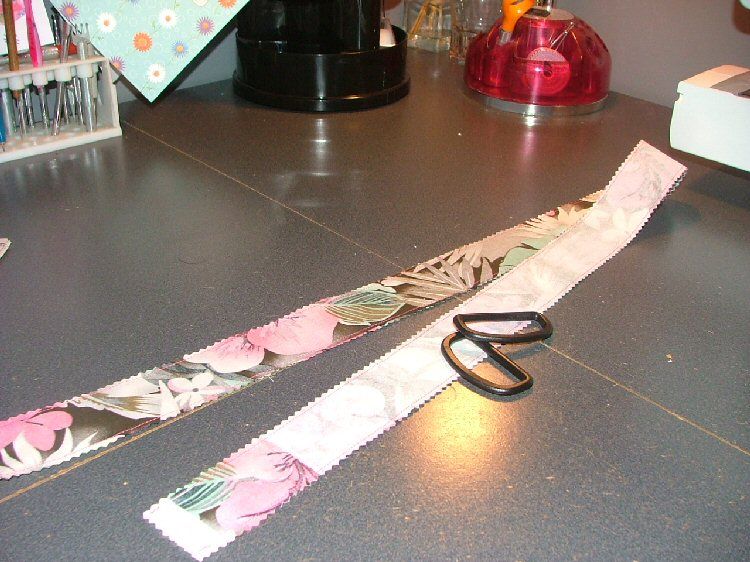 I decided against the Black D-Rings and chose some metal ones instead.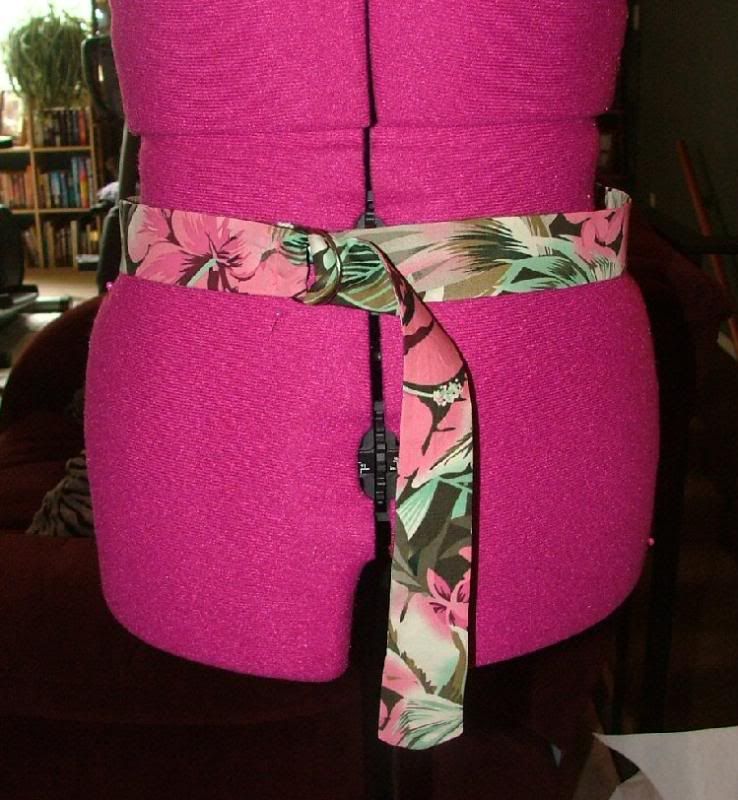 I start constructing my jumpsuit. It's really very simple. Front and back sides together, join down the middle and around the crotch.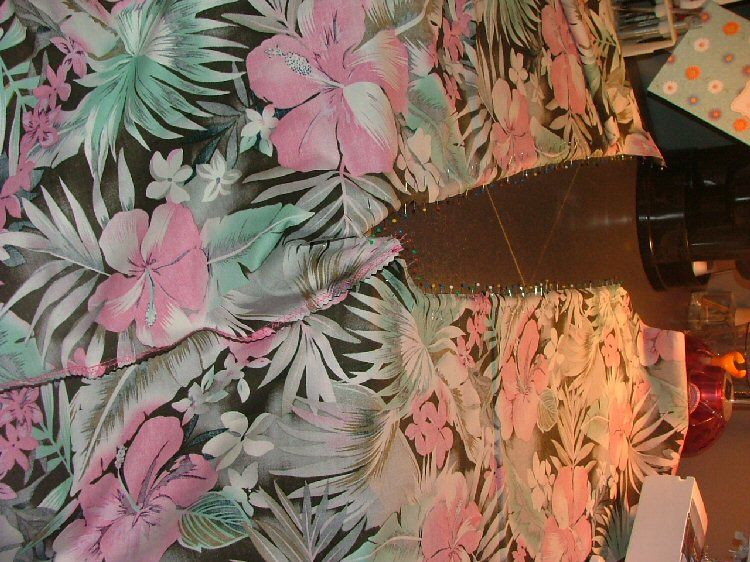 Add the pockets. I chose contrasting fabric. Not like it'll be seen anyway.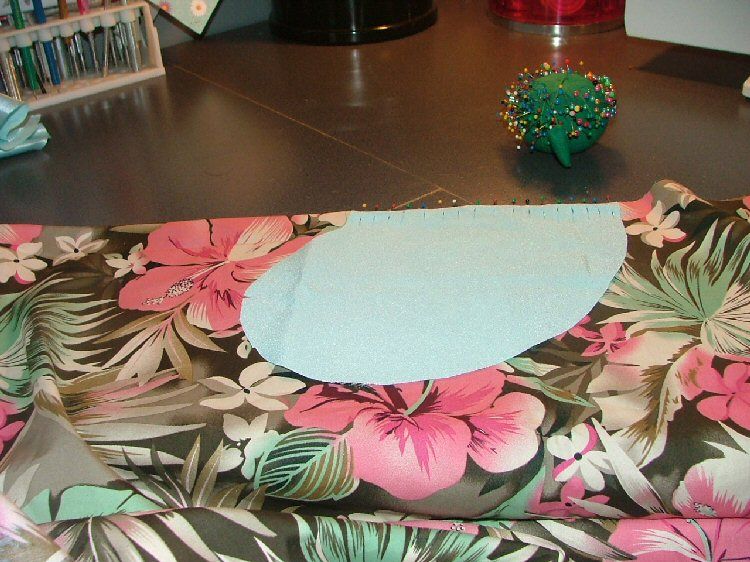 Everything pinned down the sides, ready to sew.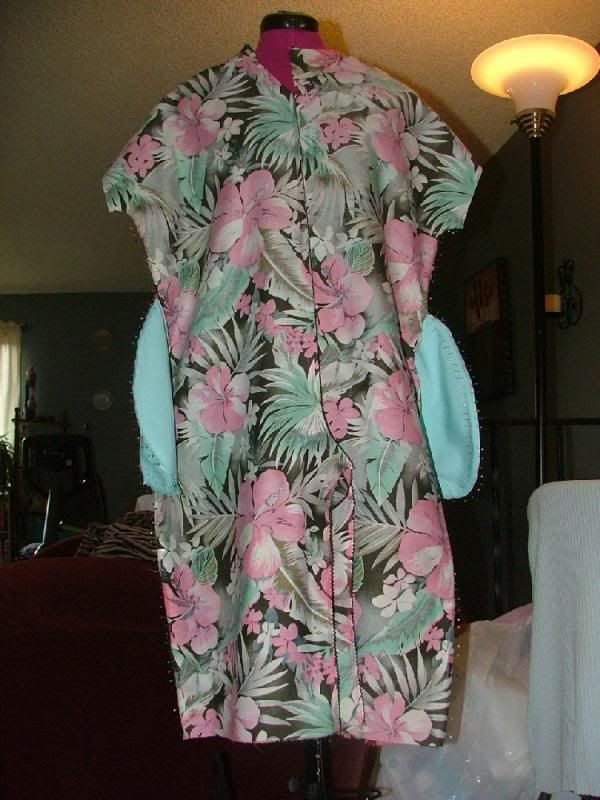 I added piping to the V neckline.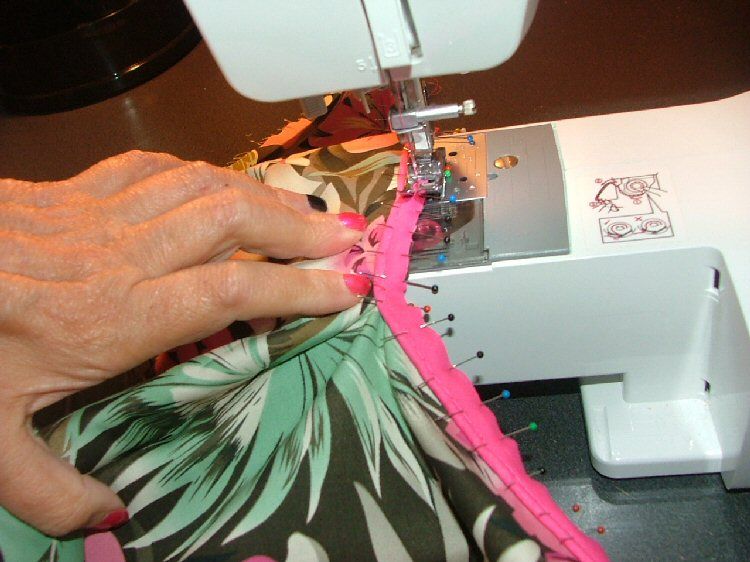 A zipper in the back,I added decorative scalloped stitching all the way around the zipper and a pink flower button and loop closure at the top. I hemmed the arm openings and the legs, and Viola....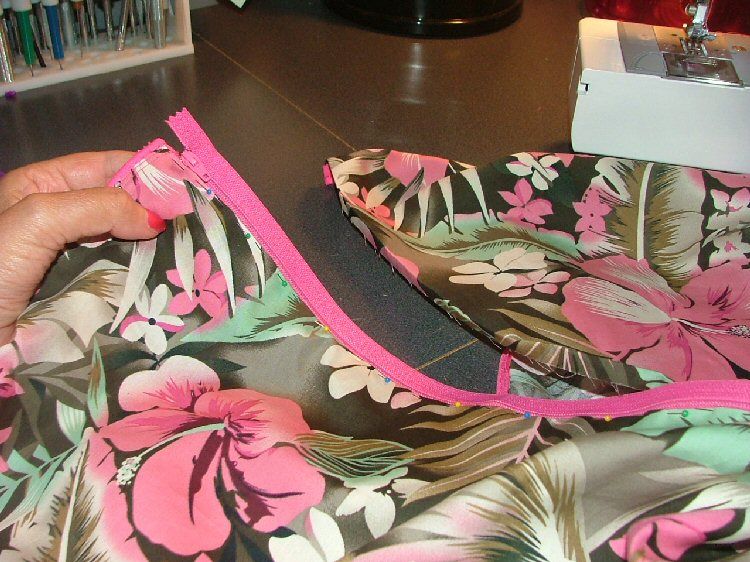 It's my Aloha Jumpsuit.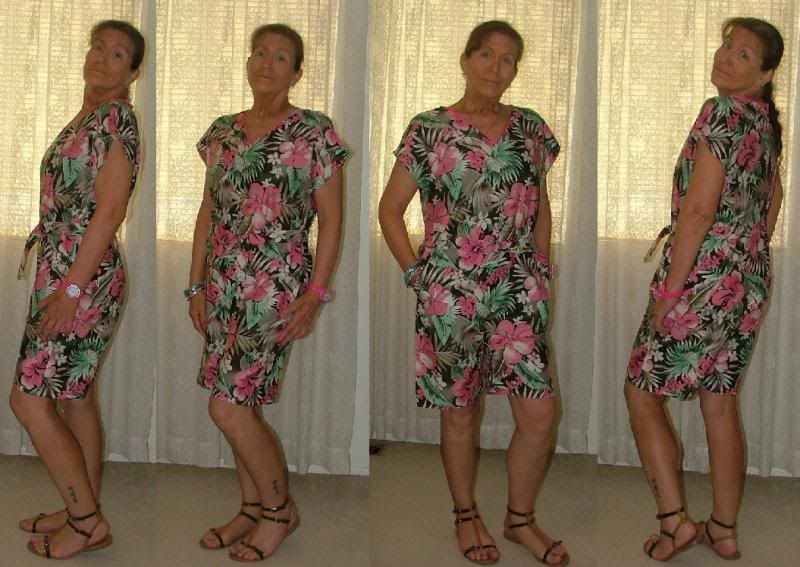 Now, will someone please take me back to Hawaii? It's long past time to return.
~Originally posted on May 31, 2013, by Stef~