I have been working all week on my new self drafted Romper/Jumpsuit. It is nearly complete, and probably will be today, if I just go finish it. All it lacks is me deciding how short to make it. Then, I'll cut the legs off and hem it. I felt like working on something different though. So, from scrap fabric from my romper and some teal corduroy , I made myself a purse to match it.
I had a pattern that I had been wanting to try for a while. I actually bought wooden rings to use for another view. But for this purse, I'll make View E from Butterick #4822. I got all the pieces cut out and the sew-in interfacing all secured and ready.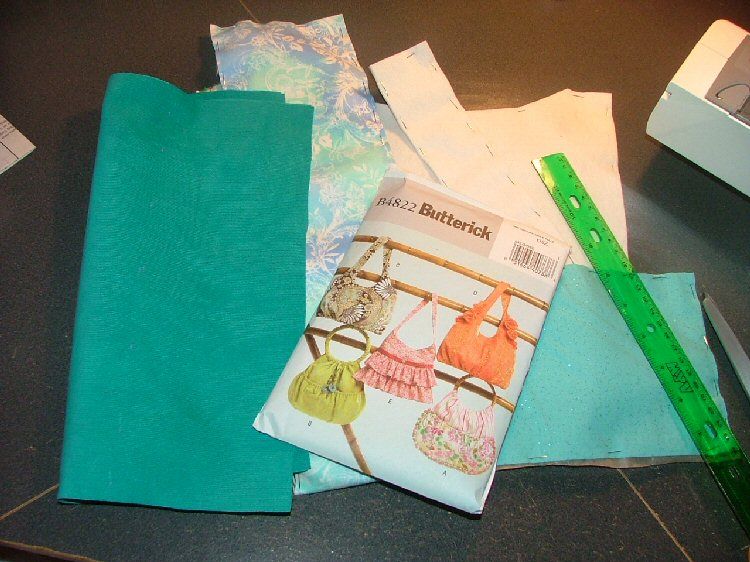 I started getting the ruffles sewn in place on the front and back pieces.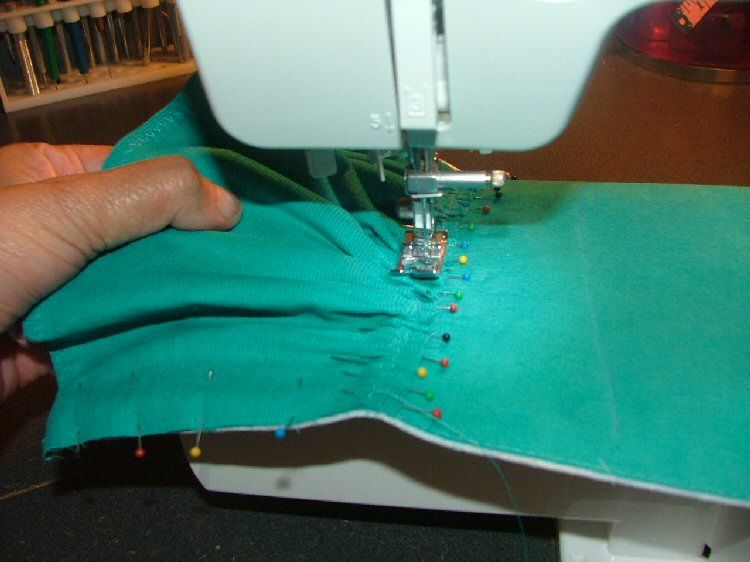 Sometimes, I do really need to stop and read the instructions. In this case, it would have saved me 30 minutes or more of frustration. I had sewn the ruffle sides down to the sides of the purse. If I had read, I would have known to finish the ends of each ruffle with a narrow hem. They were not to be enclosed in the side seams.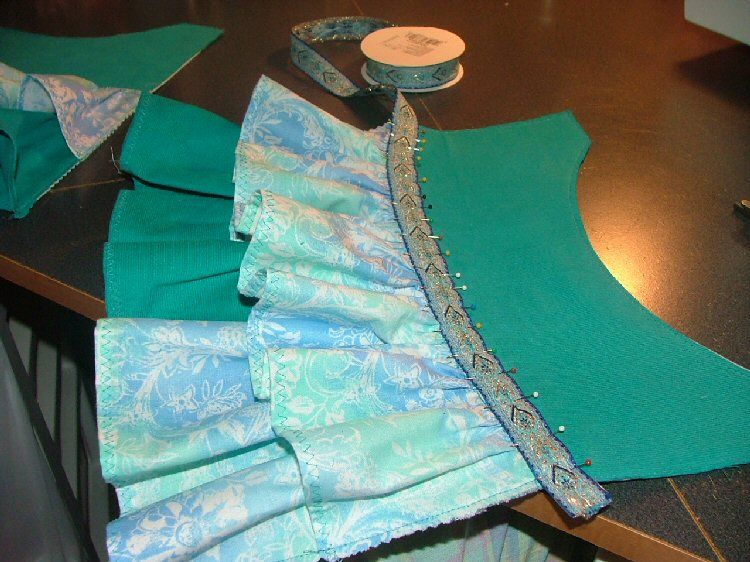 The messy back. Luckily, it'll be hidden inside the purse and under the lining. It will never be seen.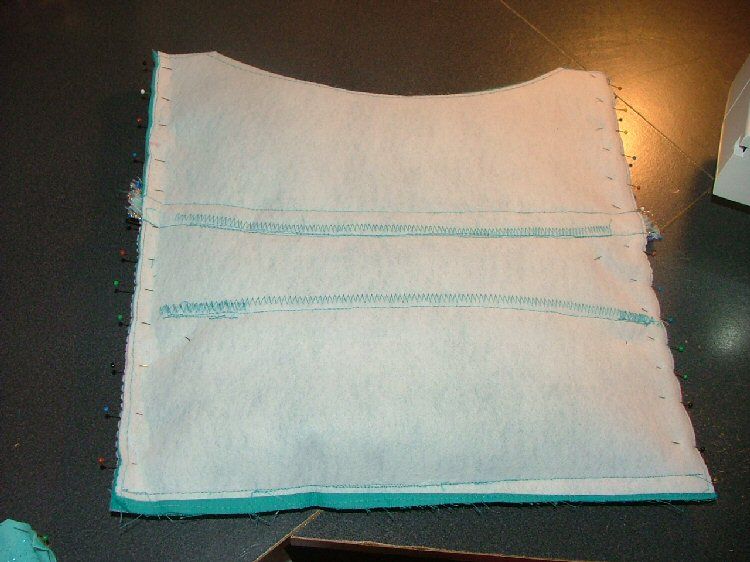 I made the shoulder strap and got it ready to add.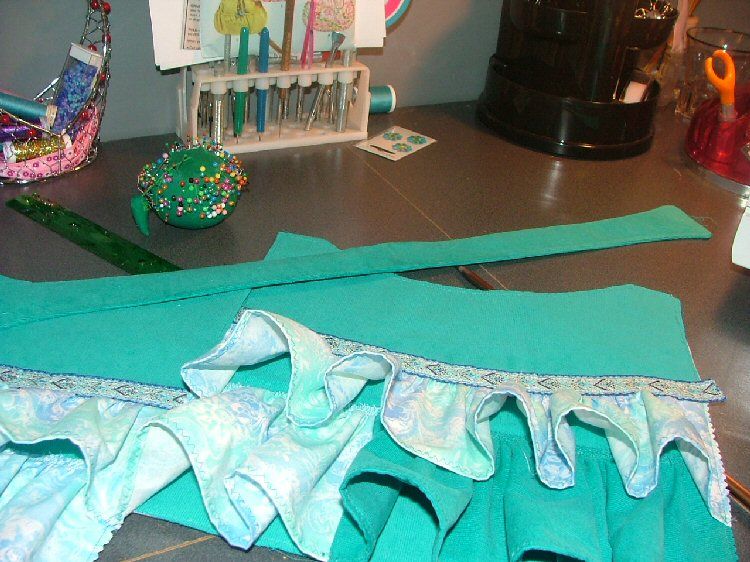 Both halves pinned together. I'll sew three sides and leave the top open. The ruffles are all pinned safely out of the way, so I don't accidentally catch them in the seams.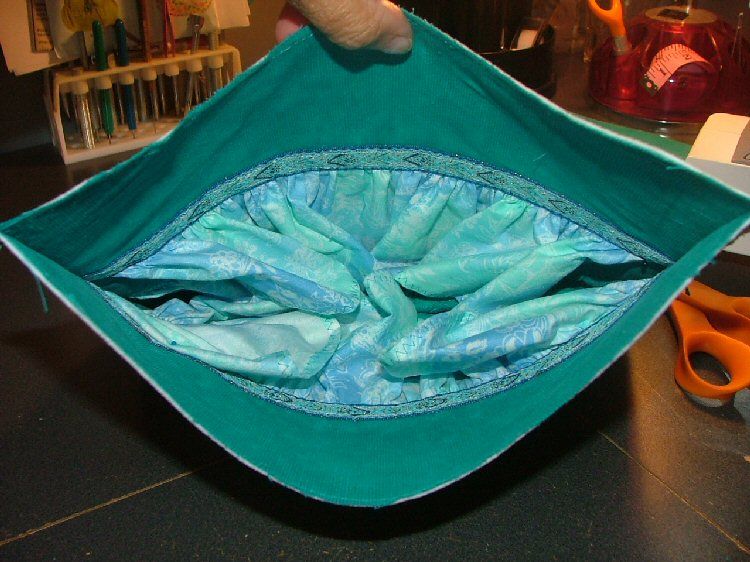 The lining has two pockets to hold items inside the purse. One is flat, the other will hold non-flat items.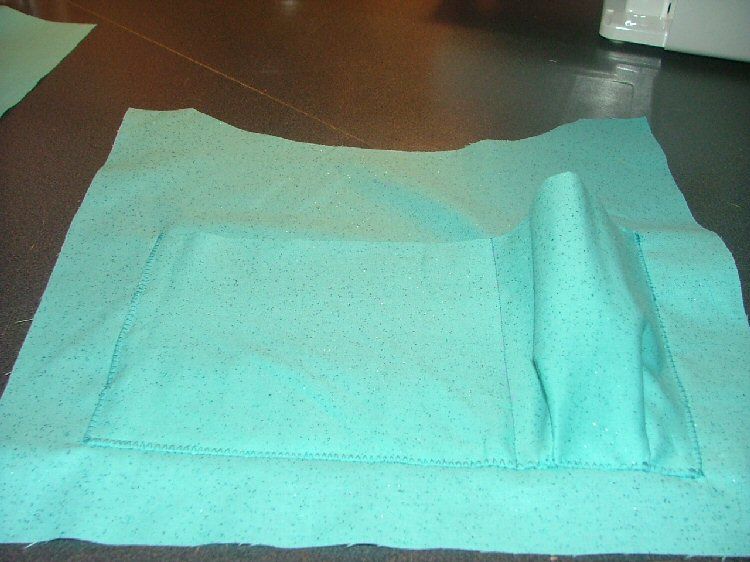 I sewed my lining all together and then pinned it to the shell of the purse. I started to sew them together, but...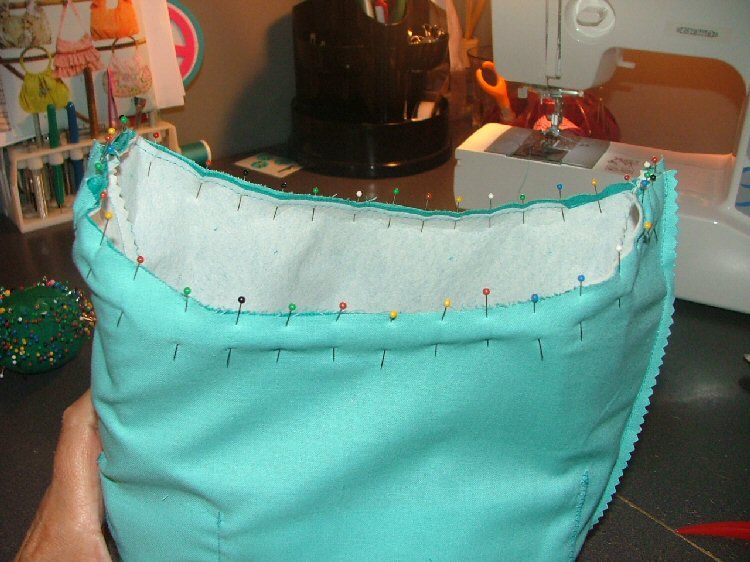 Almost as an afterthought, I decided to create a cloth fastener, instead of using a magnetic snap, which it calls for. I made a strip, added a buttonhole and with sew a big white flower button on, to keep it closed.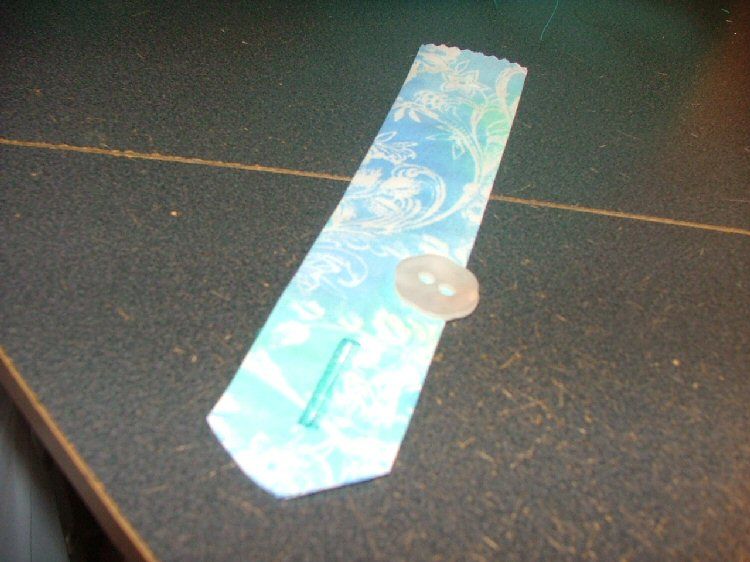 So, I added the button flap and then finished sewing it. Then, everything it turned the right way and the lining is pushed inside the purse.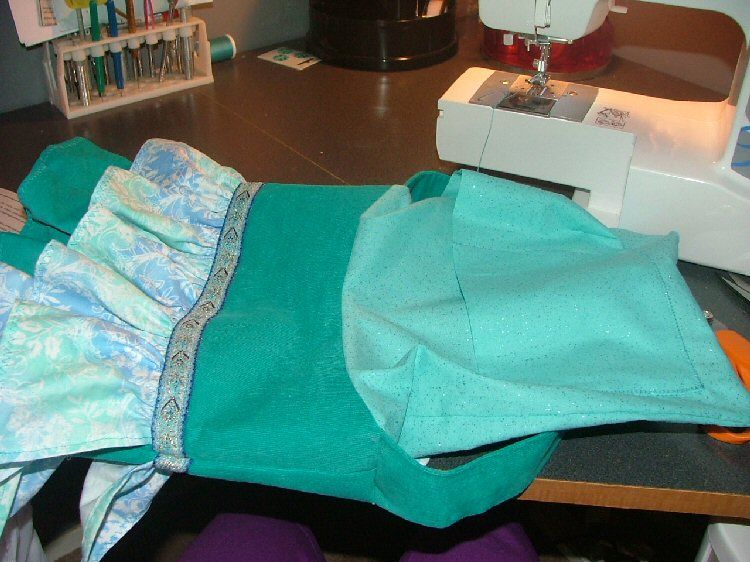 A view from inside.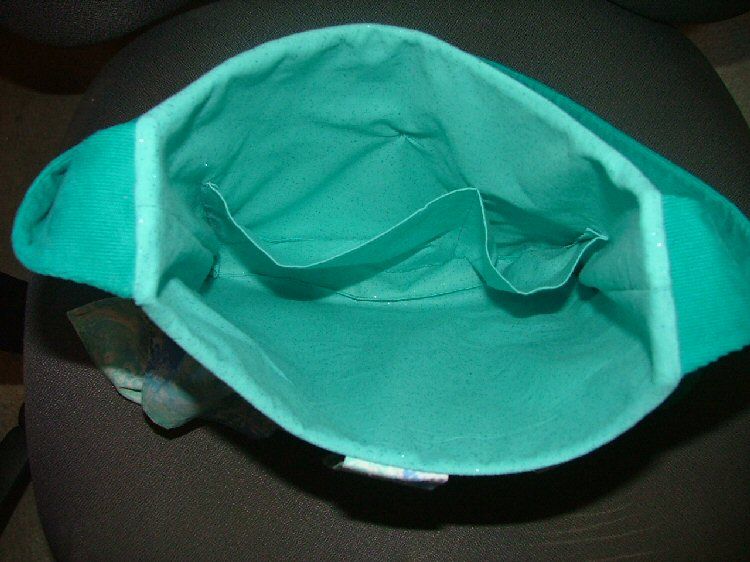 The fabric fastener. I like it more that I think I would have liked a snap.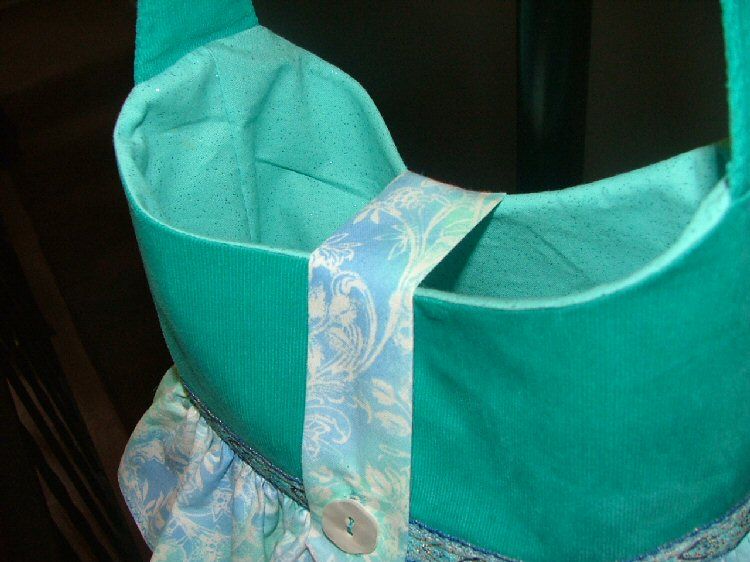 My finished purse. <3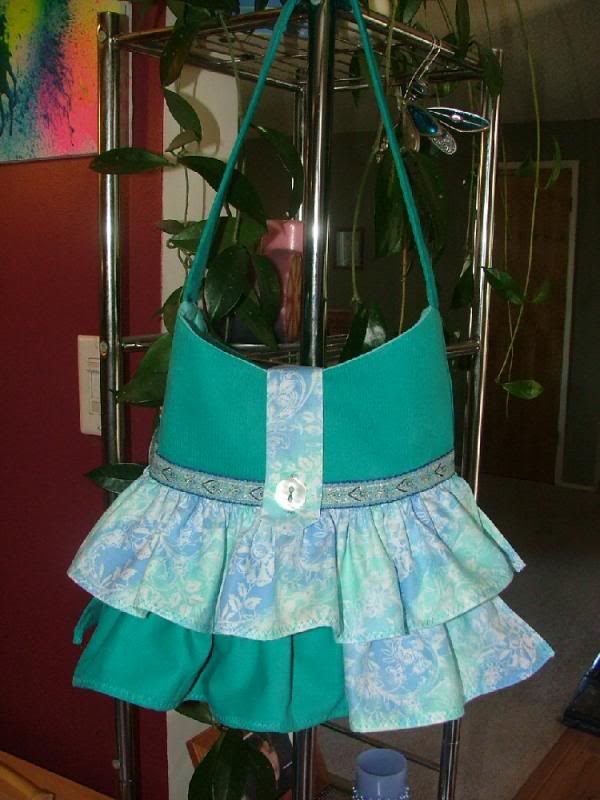 Me, holding it. I'll finish the romper and take another picture of the completed matchy, matchy outfit!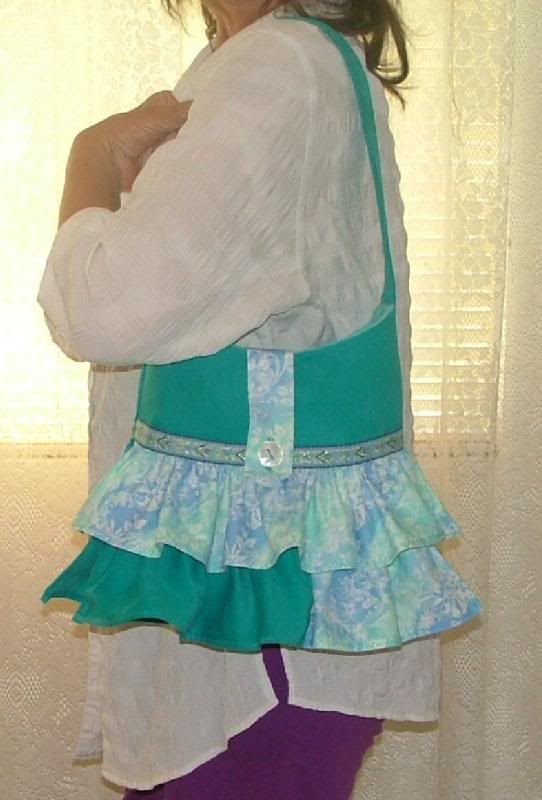 That's all folks!
~Originally posted on June 17, 2013, by Stef~