On my never ending quest for healthier options in my diet, I look at and try a lot of different things. I make something and change it and see if I can get something I'll like that has less calories, carbs, fat etc, so I can enjoy it, guilt free. I am not willing to sabotage my healthy diet with crap. But, I am also not willing to feel deprived either!
Cookies! I love cookies! They don't have to be chock full of chocolate and nuts. They just have to be cookies and be tasty. It satisfies the need to nibble! Oatmeal and raisins. Whoever thought of this combination was a genius! I love them. A healthier version that uses no sugar, no flour, no crap follows.
I gathered all my ingredients.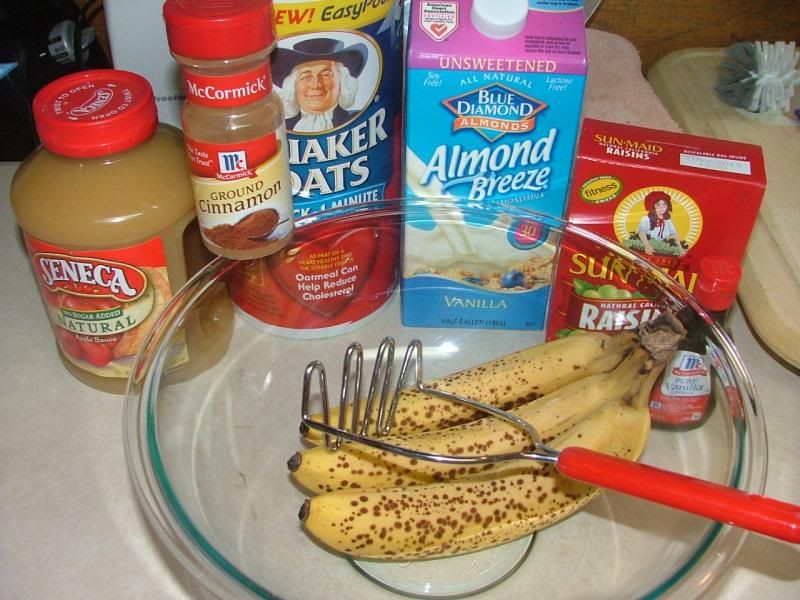 I mashed 3 RIPE bananas!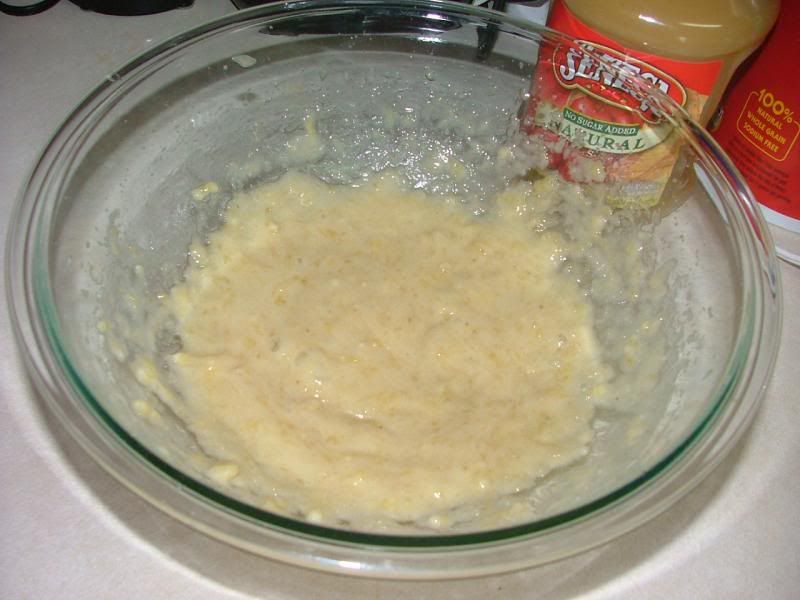 I added the Apple Sauce, Almond Milk, Vanilla and Cinnamon.
Then, I added the oats and raisins.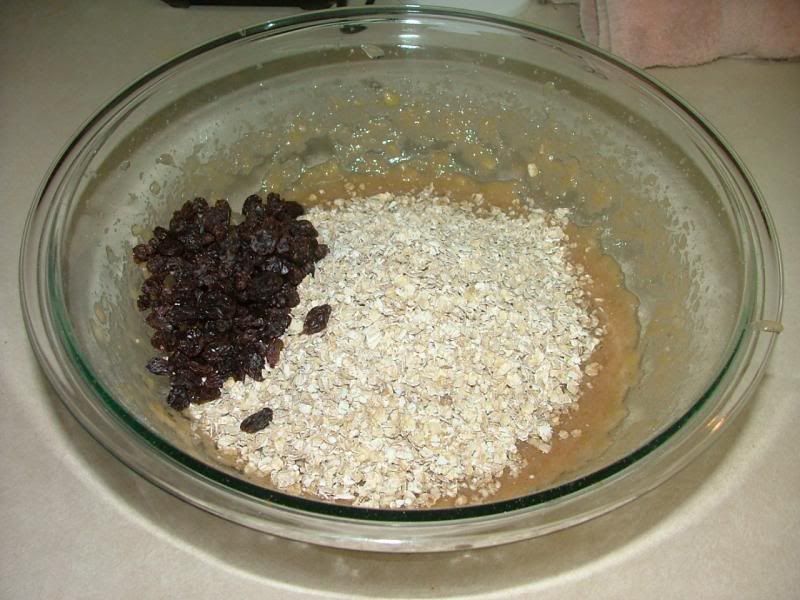 Looks kinda like cookie dough, yes?
I dropped it by 2 Tablespoon scoop, onto an ungreased cookie sheet. I smashed them down a bit and baked them at 350 for about 15 minutes. A note on my scoop, it's an old scoop I had that is exactly 2 Tablespoons, yes I tested it. The entire batch made 20 large cookies.
The finished cookies. With zero sugar and zero flour, I expected them to be very bland and not good. To my surprise, they are extremely tasty! Really hits the spot when you want a little treat, but not a lot of calories and sugar!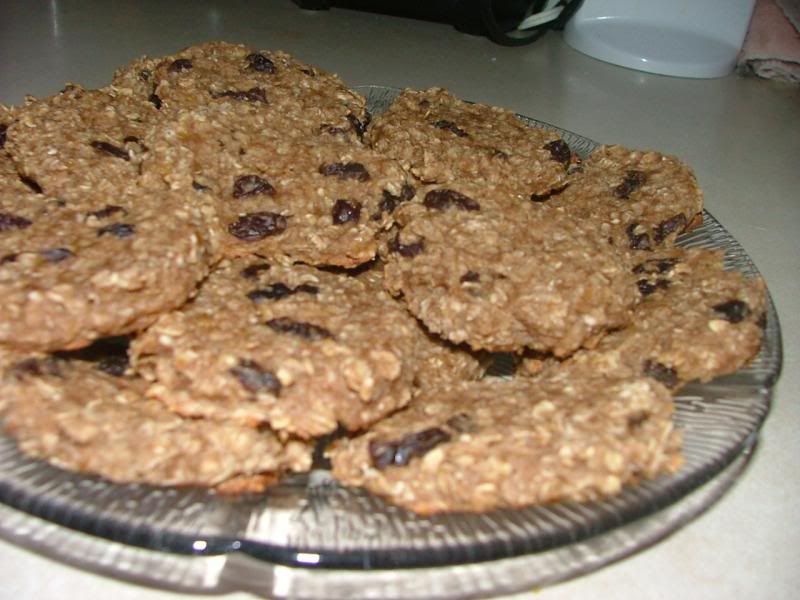 The Macros.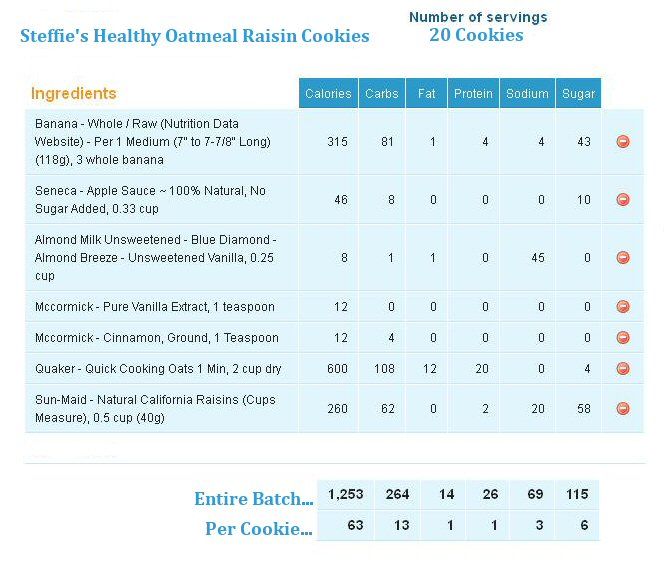 I walked next door to visit the neighbor guinea pigs...errr, I mean the neighbors! Kid tested by Gillian and River. They both loved them and kept extras! They passed the kid test! Yay!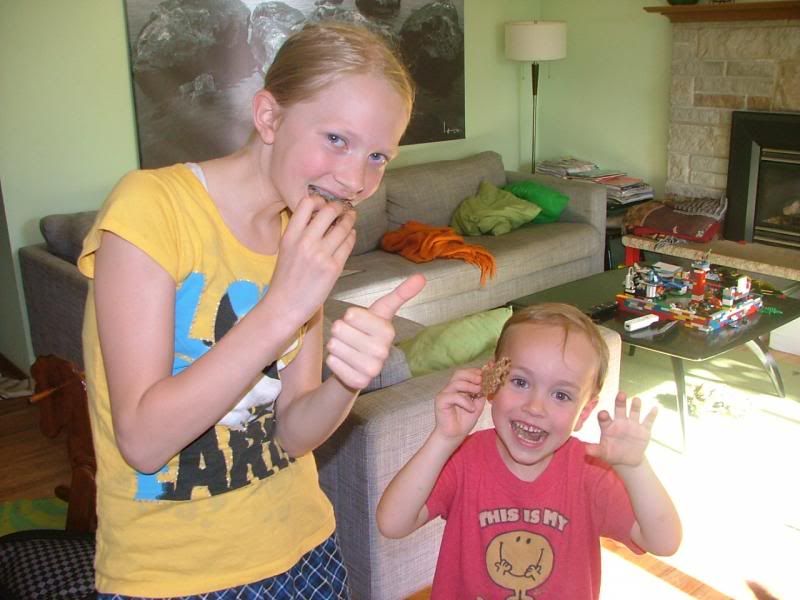 Rick tested!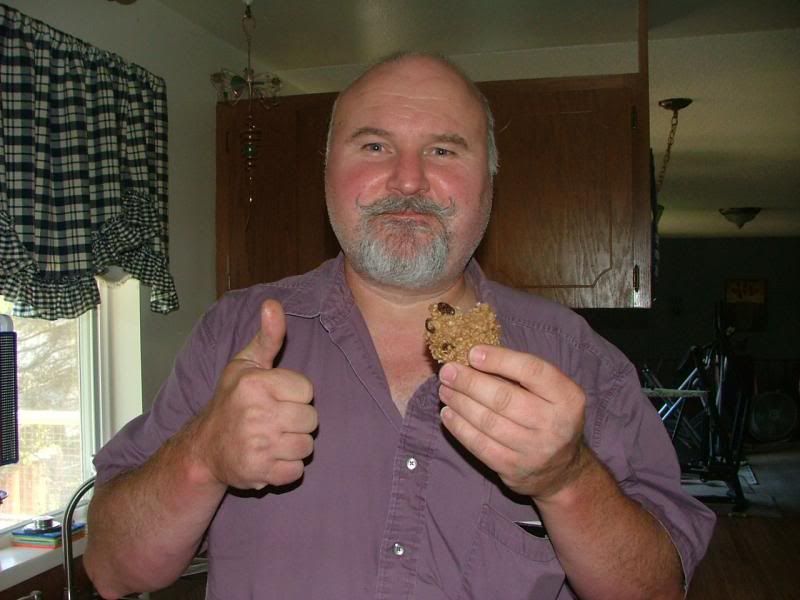 I'll be making these again! Next time, I may try adding a bit of protein powder and see how I like that!
~Originally posted on 06/28/13, by Stef~